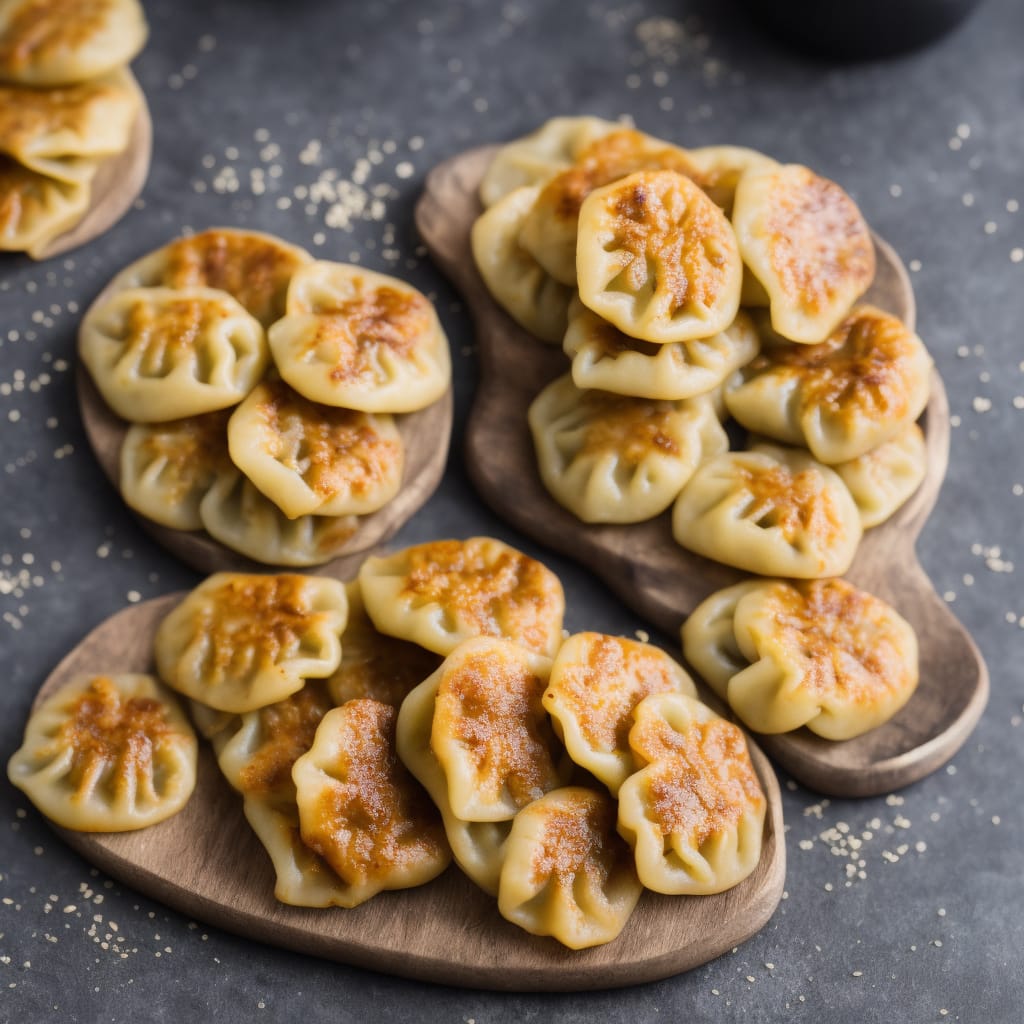 Pot Stickers Traditional Recipe
How To Make Pot Stickers Traditional
Oriental cooking is at its best with these flavorful Chinese recipes! Serve signature Chinese dishes like dumplings, noodles, fried rice, soup, and sauces with our tasty recipes. Taste the spices and seasonings of Asian cuisine when you make these delectable Chinese recipes.
Ingredients
1 lb ground pork
2 cups napa cabbage, finely chopped
1/2 cup green onions, chopped
2 cloves garlic, minced
1 tbsp fresh ginger, grated
1 tbsp soy sauce
1 tsp sesame oil
1/2 tsp sugar
1/4 tsp black pepper
1/4 cup chicken broth
1 package round potsticker or gyoza wrappers
2 tbsp vegetable oil
Soy sauce and rice vinegar, for dipping
Instructions
In a large bowl, combine ground pork, cabbage, green onions, garlic, ginger, soy sauce, sesame oil, sugar, pepper, and chicken broth. Mix well.

Lay out a potsticker wrapper and place a tablespoon of filling in the center. Moisten the edges with water and fold in half, creating a half-circle. Pleat the edges to seal the dumpling. Repeat with remaining wrappers and filling.

Heat oil in a large skillet over medium heat. Place potstickers in the skillet, flat side down, making sure they don't touch. Cook for 2-3 minutes until the bottoms are golden brown.

Pour 1/4 cup of water into the skillet and cover immediately to steam the potstickers for 5 minutes.

Remove the cover and continue cooking until the water evaporates and the bottoms become crispy again, about 3-4 minutes.

Serve potstickers hot with soy sauce and rice vinegar for dipping.
Nutrition
Calories :

329kcal

Total Fat :

15g

Saturated Fat :

3g

Cholesterol :

63mg

Sodium :

1030mg

Total Carbohydrates :

29g

Dietary Fiber :

2g

Sugar :

3g

Protein :

19g