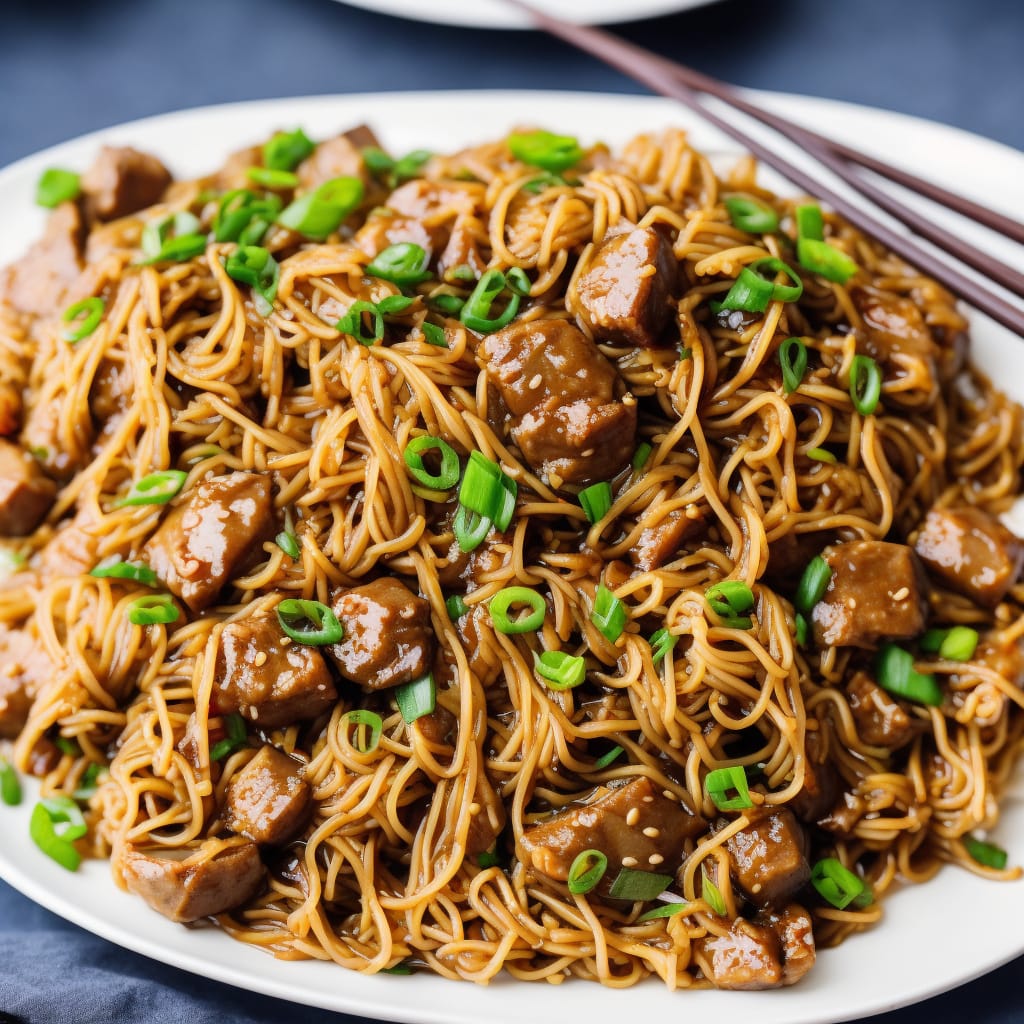 Pork Chow Mein Recipe
How To Make Pork Chow Mein
Taste exotic flavor combinations with our exquisite Asian recipes! Whether it's Chinese, South Korean, Thai, Indian, or Japanese, we've got all the signature Asian dishes you could hope for. Have a taste of Asian noodles, dumplings, fried rice, soups, stews, curries, stir fry, and more with our Asian recipes!
Ingredients
8 oz pork loin, thinly sliced
8 oz chow mein noodles
2 tbsp vegetable oil
1 onion, thinly sliced
2 cloves garlic, minced
1 cup cabbage, thinly sliced
1 carrot, julienned
1 cup bean sprouts
2 tbsp soy sauce
1 tbsp oyster sauce
1 tsp sugar
1/2 tsp sesame oil
Salt and pepper, to taste
Green onions, for garnish
Instructions
Cook the chow mein noodles according to package instructions. Drain and set aside.

Heat vegetable oil in a large wok or skillet over high heat. Add the pork and stir-fry until cooked through. Remove from the wok and set aside.

In the same wok, add the onion and garlic. Stir-fry until fragrant and softened.

Add the cabbage, carrot, and bean sprouts. Stir-fry until the vegetables are crisp-tender.

Return the cooked pork to the wok. Add the soy sauce, oyster sauce, sugar, and sesame oil. Season with salt and pepper to taste. Stir to combine.

Add the cooked chow mein noodles to the wok. Toss everything together until well coated in the sauce.

Serve hot, garnished with green onions.
Nutrition
Calories :

420kcal

Total Fat :

14g

Saturated Fat :

2g

Cholesterol :

56mg

Sodium :

881mg

Total Carbohydrates :

49g

Dietary Fiber :

4g

Sugar :

4g

Protein :

24g