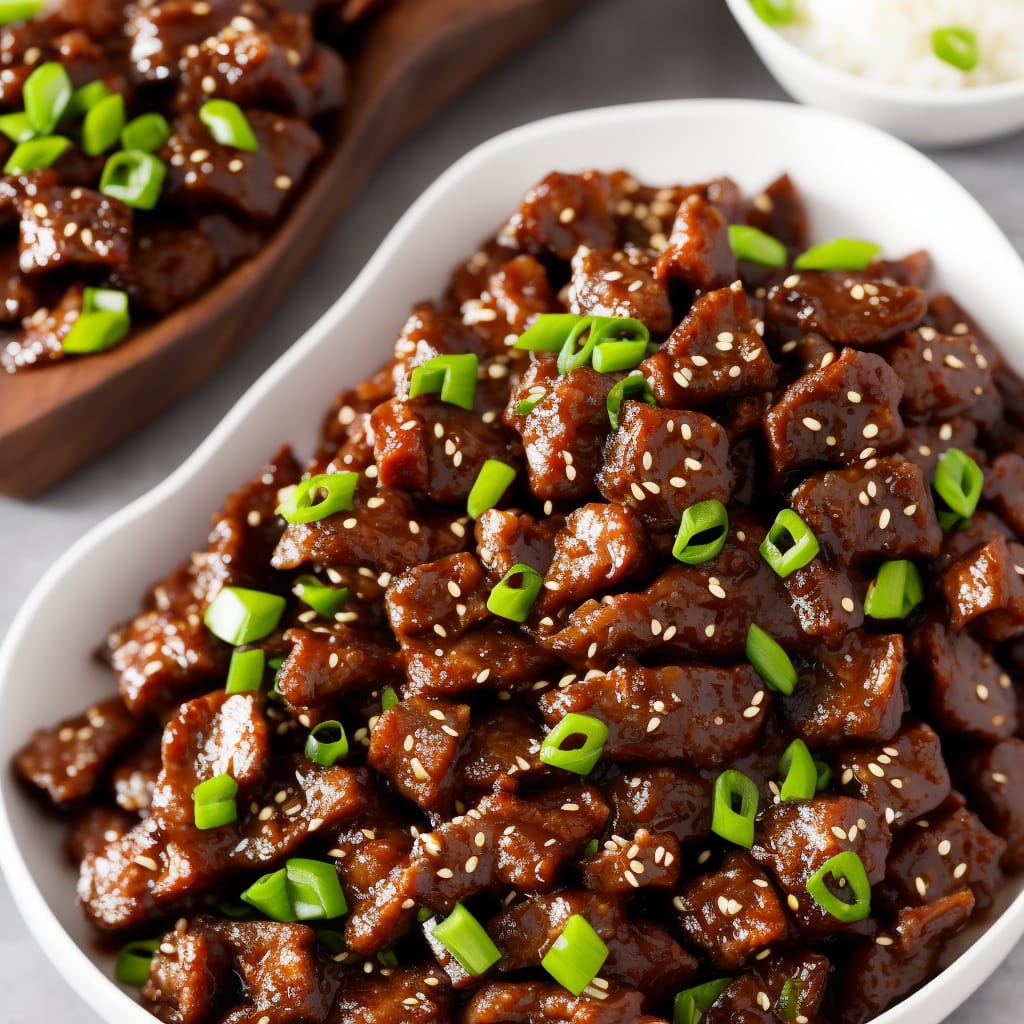 Crispy Ginger Beef Recipe
How To Make Crispy Ginger Beef Recipe
Oriental cooking is at its best with these flavorful Chinese recipes! Serve signature Chinese dishes like dumplings, noodles, fried rice, soup, and sauces with our tasty recipes. Taste the spices and seasonings of Asian cuisine when you make these delectable Chinese recipes.
Ingredients
1 pound flank steak, thinly sliced
1/2 cup cornstarch
1/4 cup soy sauce
2 tablespoons rice vinegar
2 tablespoons brown sugar
2 tablespoons ginger paste
2 cloves garlic, minced
1 teaspoon red pepper flakes
Vegetable oil for frying
Green onions, thinly sliced (for garnish)
Instructions
In a large bowl, toss the thinly sliced flank steak with cornstarch until evenly coated.

In a separate bowl, whisk together soy sauce, rice vinegar, brown sugar, ginger paste, minced garlic, and red pepper flakes.

Heat vegetable oil in a deep pan or wok over medium-high heat.

Working in batches, fry the coated steak slices until crispy and golden brown. Remove with a slotted spoon and drain on paper towels.

In a clean pan, heat a small amount of vegetable oil over medium heat. Add the ginger paste and minced garlic, and cook until fragrant.

Pour the soy sauce mixture into the pan and let it simmer for a few minutes until it thickens slightly.

Add the crispy beef slices to the pan and toss to coat evenly with the sauce.

Serve the crispy ginger beef hot, garnished with thinly sliced green onions.
Nutrition
Calories :

395kcal

Total Fat :

17g

Saturated Fat :

6g

Cholesterol :

60mg

Sodium :

781mg

Total Carbohydrates :

32g

Dietary Fiber :

0g

Sugar :

10g

Protein :

27g