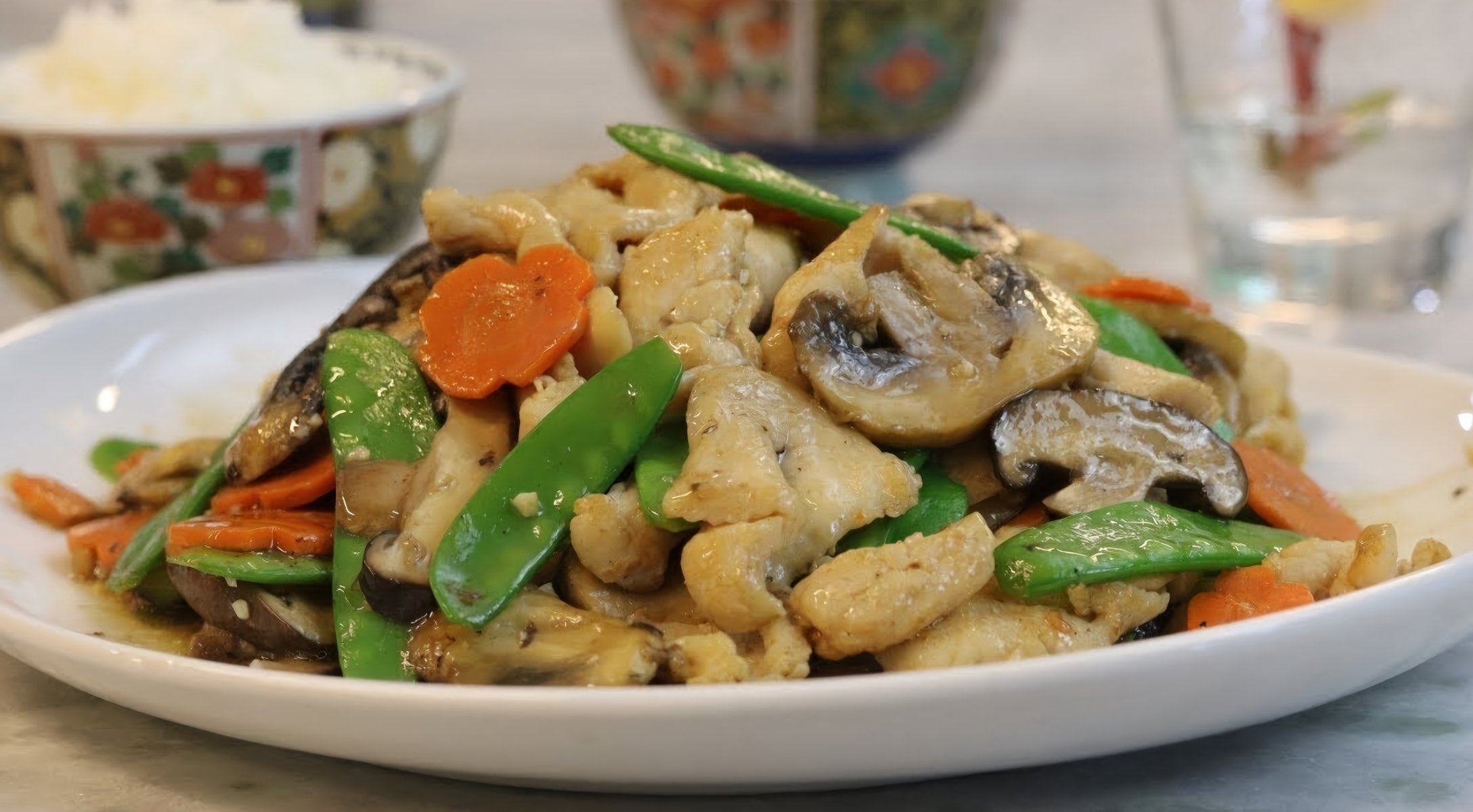 Moo Goo Gai Pan Recipe
How To Make Moo Goo Gai Pan
Oriental cooking is at its best with these flavorful Chinese recipes! Serve signature Chinese dishes like dumplings, noodles, fried rice, soup, and sauces with our tasty recipes. Taste the spices and seasonings of Asian cuisine when you make these delectable Chinese recipes.
Ingredients
2 boneless, skinless chicken breasts, thinly sliced
8 ounces mushrooms, sliced
1 cup snow peas, trimmed
1 cup bamboo shoots, sliced
1 cup chicken broth
2 tablespoons soy sauce
1 tablespoon oyster sauce
1 tablespoon cornstarch
2 tablespoons vegetable oil
2 cloves garlic, minced
1 teaspoon ginger, grated
Salt and pepper, to taste
Instructions
In a small bowl, whisk together the chicken broth, soy sauce, oyster sauce, and cornstarch. Set aside.

Heat the vegetable oil in a large skillet or wok over medium heat. Add the garlic and ginger and cook for 1 minute.

Add the chicken to the skillet and cook until browned and cooked through, about 5-6 minutes. Remove the chicken from the skillet and set aside.

Add the mushrooms, snow peas, and bamboo shoots to the skillet. Cook for 3-4 minutes, or until the vegetables are crisp-tender.

Return the chicken to the skillet and pour the sauce over the top. Cook for an additional 2-3 minutes, or until the sauce has thickened.

Season with salt and pepper, to taste.

Serve the Moo Goo Gai Pan over steamed rice.
Nutrition
Calories :

275kcal

Total Fat :

10g

Saturated Fat :

2g

Cholesterol :

50mg

Sodium :

850mg

Total Carbohydrates :

15g

Dietary Fiber :

3g

Sugar :

5g

Protein :

24g