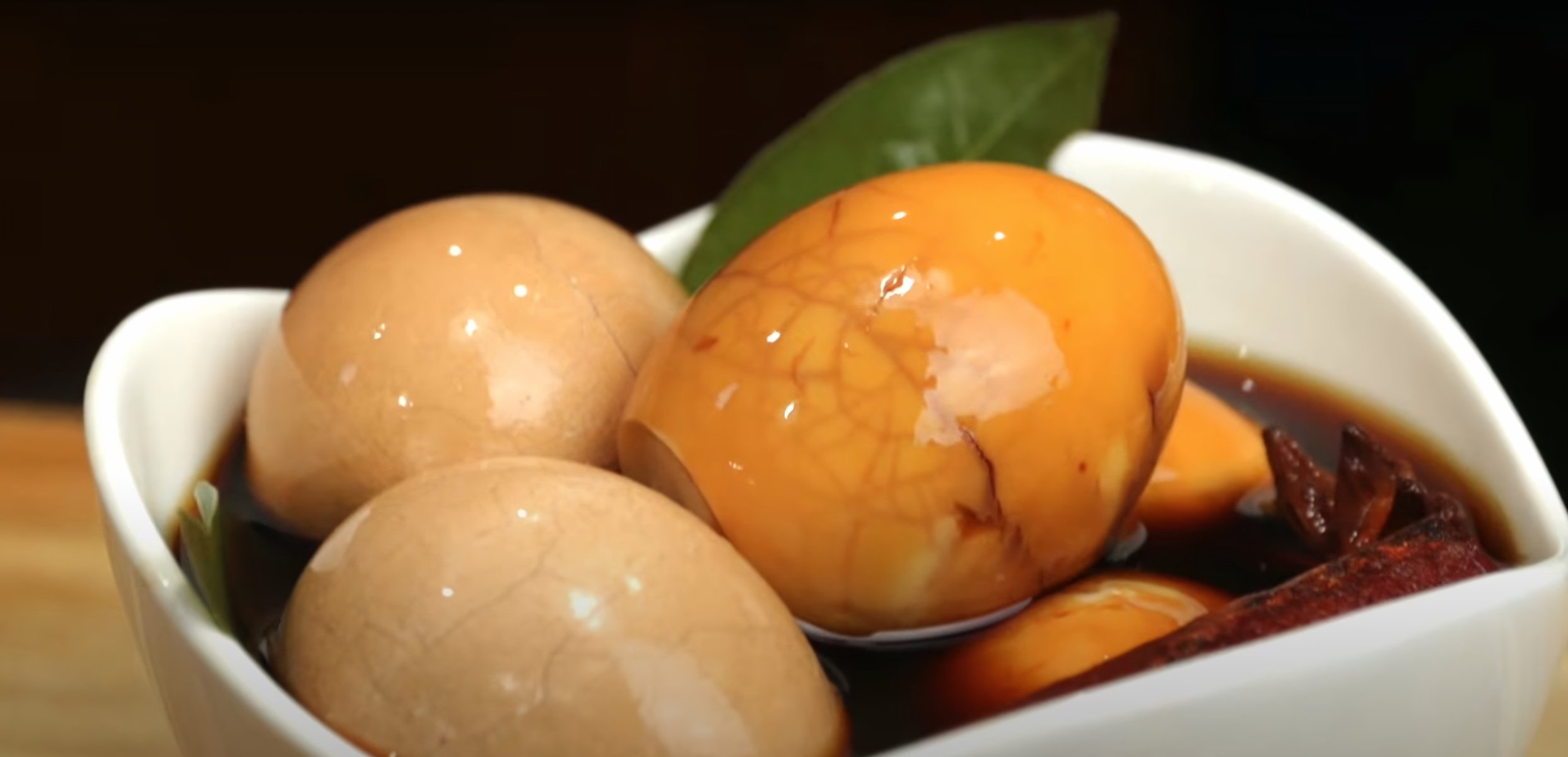 Chinese Tea Leaf Eggs Recipe
How To Make Chinese Tea Leaf Eggs
Oriental cooking is at its best with these flavorful Chinese recipes! Serve signature Chinese dishes like dumplings, noodles, fried rice, soup, and sauces with our tasty recipes. Taste the spices and seasonings of Asian cuisine when you make these delectable Chinese recipes.
Ingredients
4 eggs
2 tablespoons of loose black tea leaves
2 star anise
1 cinnamon stick
2 tablespoons of soy sauce
1 tablespoon of sugar
1 teaspoon of salt
2 cups of water
Instructions
In a medium pot, bring water to a boil and add tea leaves, star anise, cinnamon stick, soy sauce, sugar, and salt. Stir well.

Gently lower the eggs into the pot and let them simmer for 45 minutes to 1 hour.

Remove the pot from heat and let the eggs cool in the liquid for an additional 30 minutes.

Once cooled, peel the eggs and gently tap them with a spoon to create a cracked pattern all over.

Place the cracked eggs back into the liquid and let them marinate in the refrigerator for at least 4 hours or overnight.

Serve the Chinese Tea Leaf Eggs as an appetizer or snack. Enjoy!
Nutrition
Calories :

176kcal

Total Fat :

11g

Saturated Fat :

3g

Cholesterol :

186mg

Sodium :

1040mg

Total Carbohydrates :

2g

Dietary Fiber :

0g

Sugar :

1g

Protein :

16g