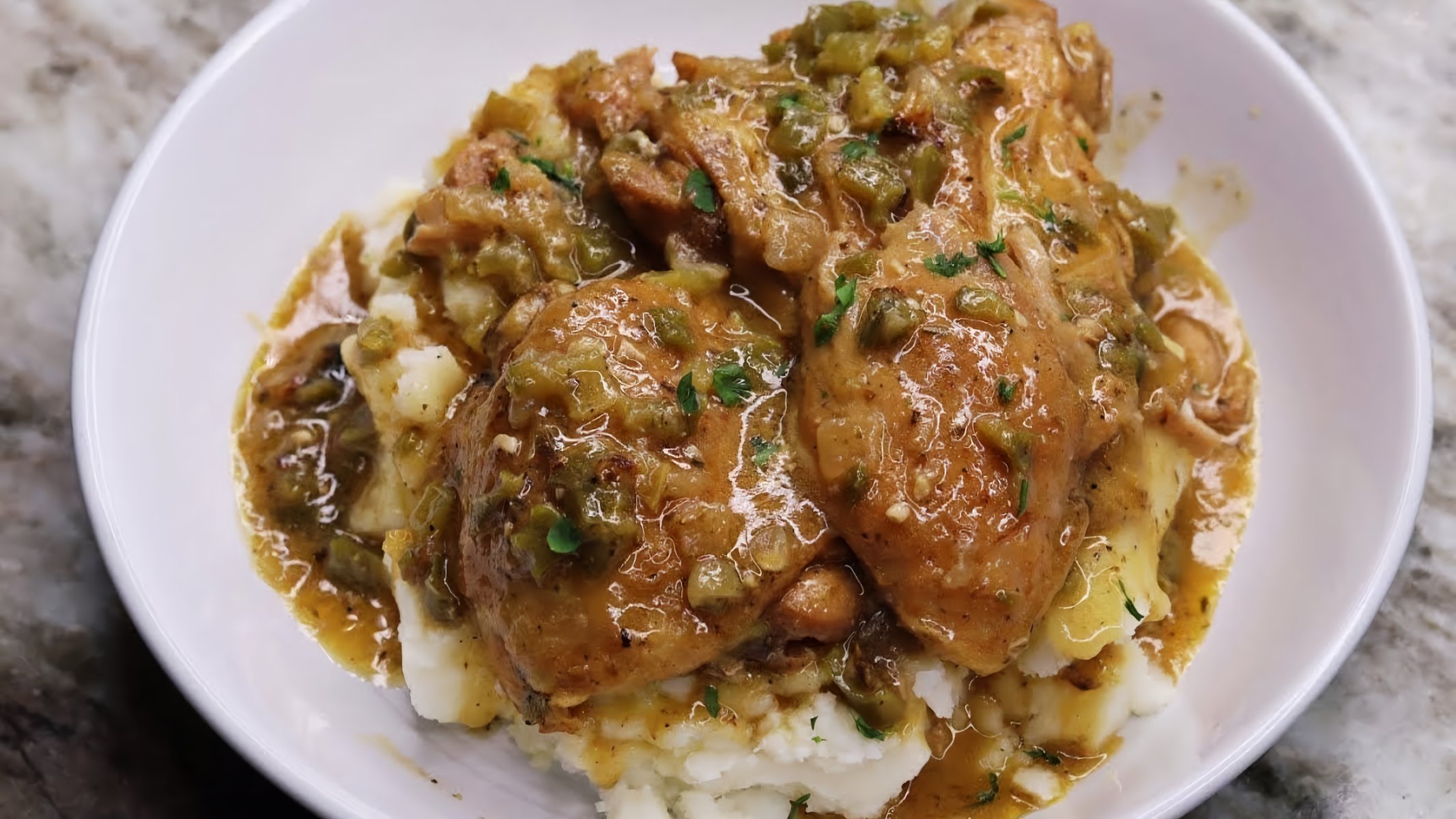 Smothered Chicken Breasts Recipe
How To Make Smothered Chicken Breasts Recipe
The breast is the leanest part of a chicken. No wonder a lot of health buffs and fitness enthusiasts are drawn to this specific cut of meat. Besides that, you can make all kinds of dishes with it! Just take a look at this collection of chicken breast recipes, and you'll be surprised by the range of options. Try it out and make everything from crispy baked dishes to tender slow-cooked renditions.
Ingredients
4 chicken breasts
1 tsp salt
1 tsp black pepper
1 tsp garlic powder
1 tsp paprika
2 tbsp olive oil
1 onion, sliced
2 cloves of garlic, minced
1 cup chicken broth
1 cup heavy cream
Instructions
Season the chicken breasts with salt, black pepper, garlic powder, and paprika.

In a large skillet, heat olive oil over medium-high heat. Add chicken breasts and cook until browned on both sides, about 5-6 minutes per side. Remove chicken from skillet and set aside.

In the same skillet, add sliced onions and minced garlic. Cook until onions are translucent and garlic is fragrant, about 2-3 minutes.

Add chicken broth and scrape the bottom of the skillet to release any browned bits. Bring the mixture to a simmer.

Return the chicken breasts to the skillet. Cover and cook over medium heat for 20 minutes, or until the chicken is cooked through.

Remove the chicken from the skillet and set aside. Increase the heat to medium-high and let the sauce simmer until it thickens slightly, about 5 minutes.

Reduce the heat to low and pour in the heavy cream. Stir well to combine and let the sauce simmer for another 5 minutes.

Return the chicken breasts to the skillet and spoon the sauce over them. Cook for an additional 2-3 minutes, or until the chicken is heated through and the sauce is thickened.

Serve the smothered chicken breasts hot, spooning extra sauce over each serving.
Nutrition
Calories :

438

Total Fat :

26g

Saturated Fat :

11g

Cholesterol :

151mg

Sodium :

785mg

Total Carbohydrates :

7g

Dietary Fiber :

1g

Sugar :

2g

Protein :

43g