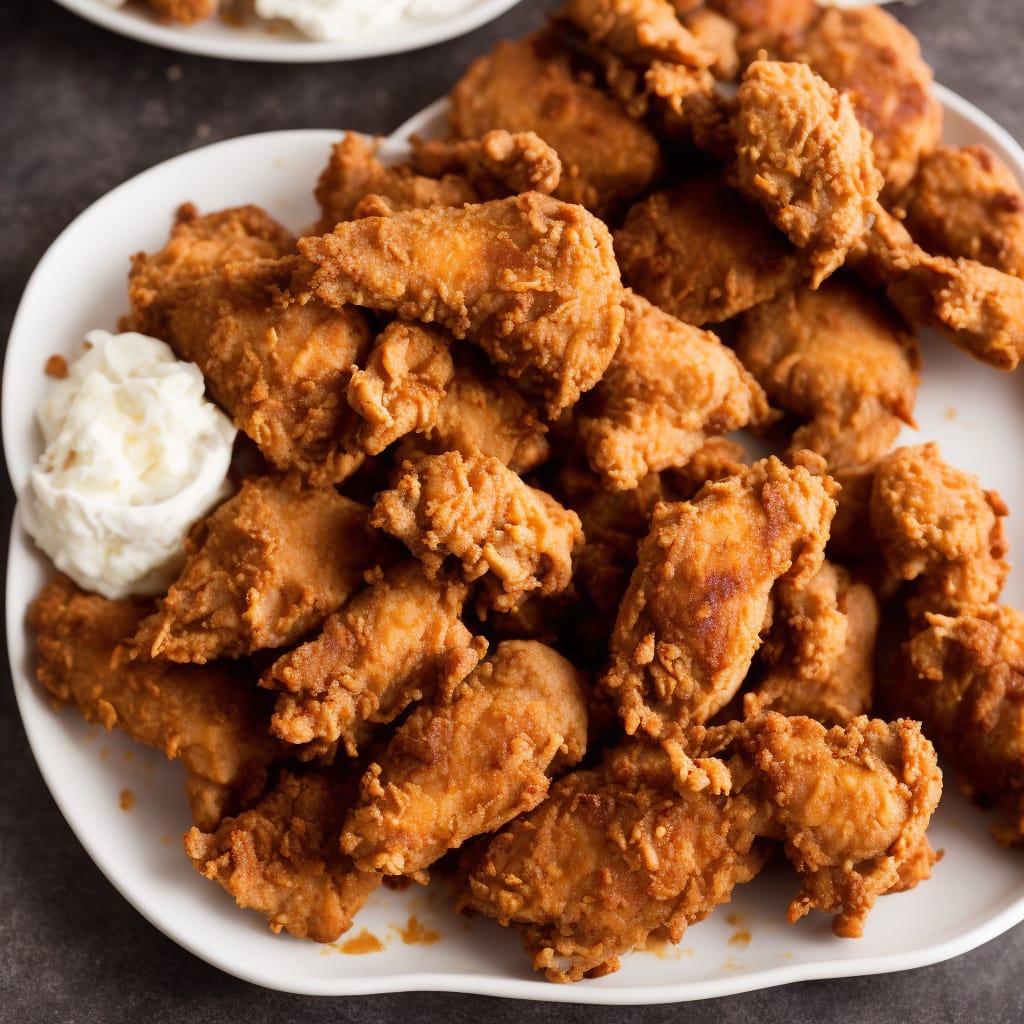 Tanya's Louisiana Southern Fried Chicken Recipe
How To Make Tanya's Louisiana Southern Fried Chicken Recipe
The breast is the leanest part of a chicken. No wonder a lot of health buffs and fitness enthusiasts are drawn to this specific cut of meat. Besides that, you can make all kinds of dishes with it! Just take a look at this collection of chicken breast recipes, and you'll be surprised by the range of options. Try it out and make everything from crispy baked dishes to tender slow-cooked renditions.
Ingredients
4 chicken legs
1 cup buttermilk
2 cups all-purpose flour
1 tbsp paprika
1 tbsp garlic powder
1 tbsp onion powder
1 tsp cayenne pepper
2 tsp salt
1 tsp black pepper
Vegetable oil for frying
Instructions
In a bowl, marinate chicken legs in buttermilk for at least 1 hour.

In a separate bowl, mix flour, paprika, garlic powder, onion powder, cayenne pepper, salt, and black pepper.

Heat vegetable oil in a deep pan or deep fryer to 350°F (175°C).

Dredge each marinated chicken leg in the flour mixture, ensuring it is evenly coated.

Carefully place the coated chicken legs into the hot oil and fry for 12-15 minutes, or until golden brown and cooked through.

Drain fried chicken on a wire rack or paper towels to remove excess oil.

Serve hot and enjoy the crispy and flavorful Tanya's Louisiana Southern Fried Chicken.
Nutrition
Calories :

590kcal

Total Fat :

25g

Saturated Fat :

6g

Cholesterol :

135mg

Sodium :

1770mg

Total Carbohydrates :

53g

Dietary Fiber :

2g

Sugar :

4g

Protein :

37g