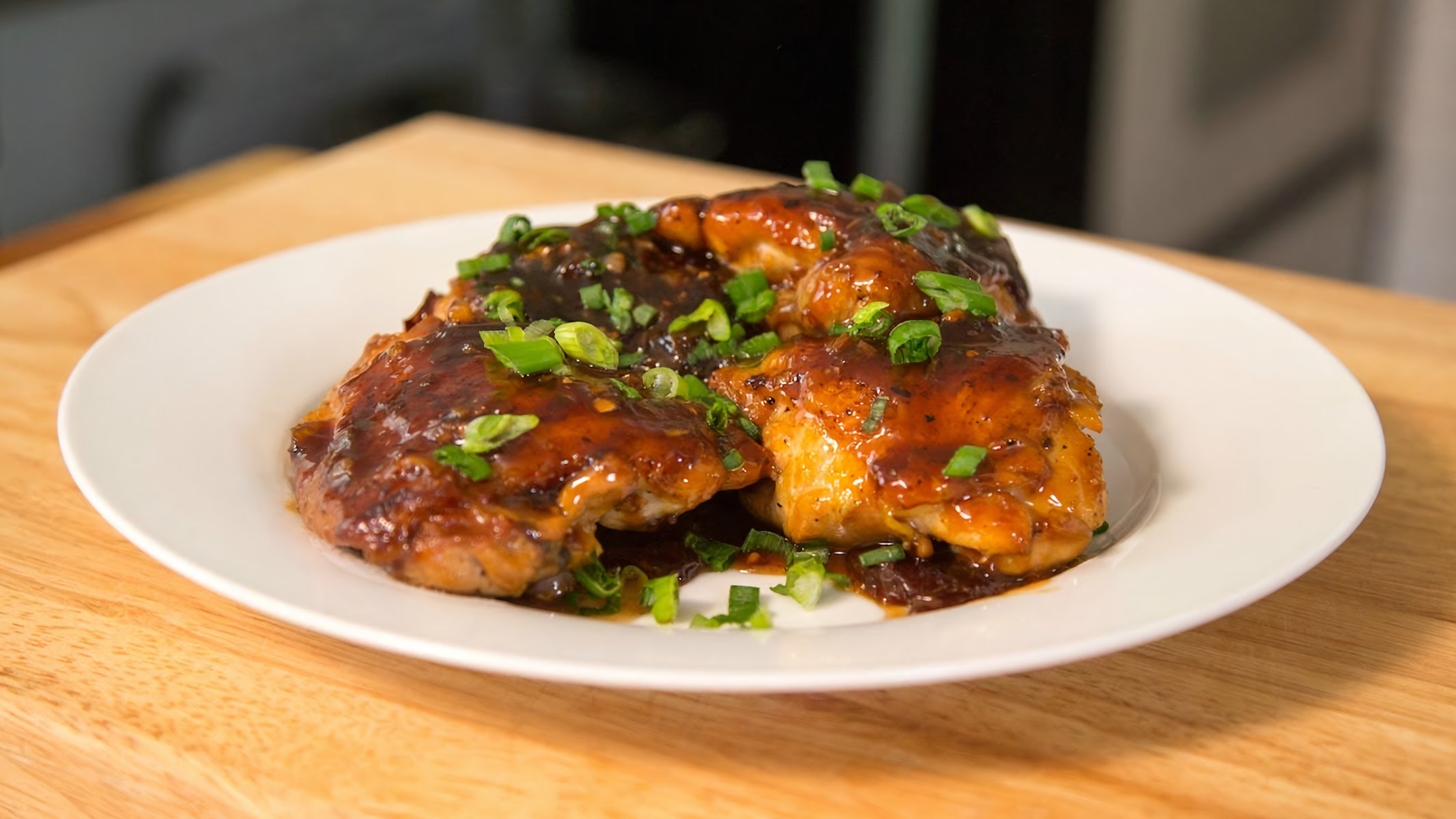 Chicken with Plum Glaze Recipe
How To Make Chicken with Plum Glaze
The breast is the leanest part of a chicken. No wonder a lot of health buffs and fitness enthusiasts are drawn to this specific cut of meat. Besides that, you can make all kinds of dishes with it! Just take a look at this collection of chicken breast recipes, and you'll be surprised by the range of options. Try it out and make everything from crispy baked dishes to tender slow-cooked renditions.
Ingredients
4 chicken breasts
1/2 cup plum jam
2 tablespoons soy sauce
2 tablespoons honey
2 cloves garlic, minced
1 teaspoon ginger, grated
Salt and pepper to taste
Fresh cilantro, for garnish
Instructions
Preheat the oven to 375°F (190°C).

Season the chicken breasts with salt and pepper.

In a small saucepan, heat the plum jam, soy sauce, honey, garlic, and ginger over medium heat until well combined.

Place the chicken breasts in a baking dish and pour the plum glaze over them, ensuring they are evenly coated.

Bake the chicken for 25-30 minutes or until cooked through, basting with the glaze halfway through.

Remove the chicken from the oven and let it rest for a few minutes before serving.

Garnish with fresh cilantro and serve with steamed rice or roasted vegetables.
Nutrition
Calories :

320kcal

Total Fat :

6g

Saturated Fat :

1.5g

Cholesterol :

85mg

Sodium :

530mg

Total Carbohydrates :

36g

Dietary Fiber :

1g

Sugar :

28g

Protein :

28g