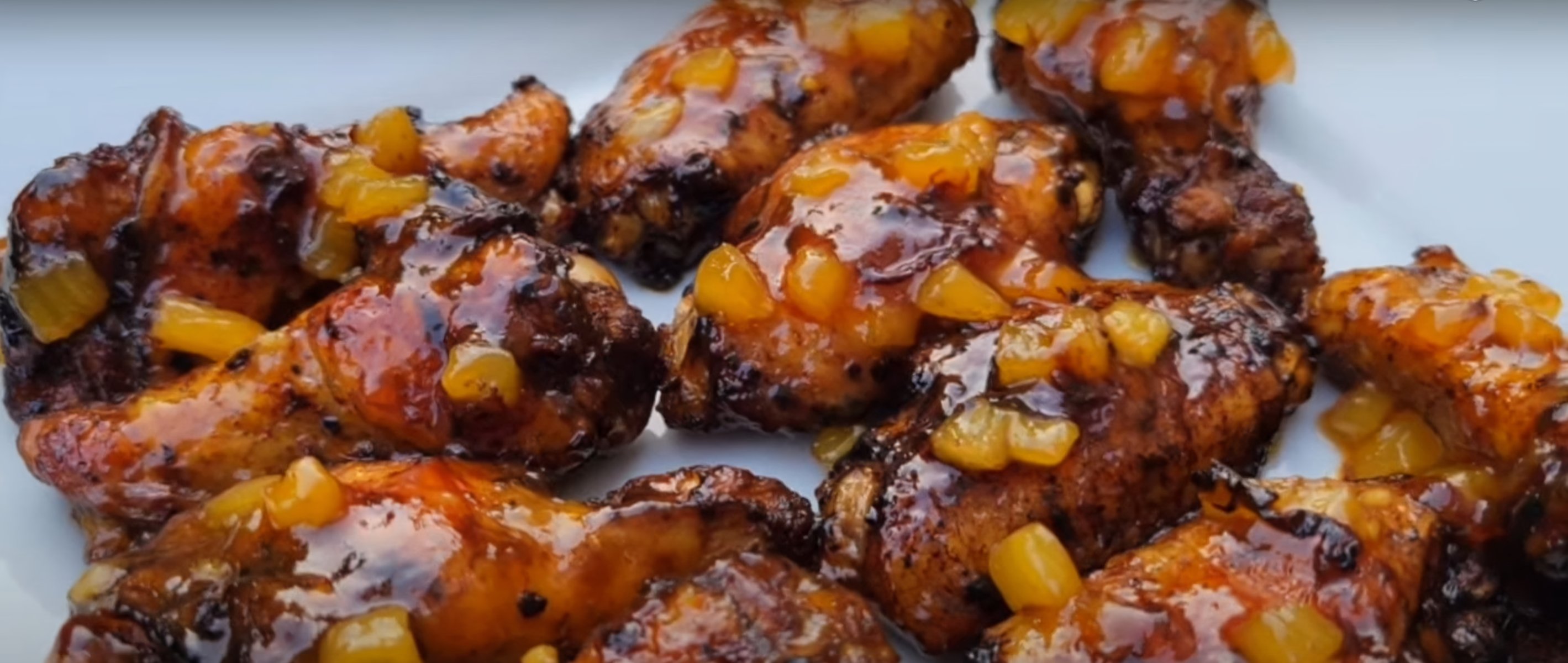 Pineapple Jerk Chicken Recipe
How To Make Pineapple Jerk Chicken
The breast is the leanest part of a chicken. No wonder a lot of health buffs and fitness enthusiasts are drawn to this specific cut of meat. Besides that, you can make all kinds of dishes with it! Just take a look at this collection of chicken breast recipes, and you'll be surprised by the range of options. Try it out and make everything from crispy baked dishes to tender slow-cooked renditions.
Ingredients
4 boneless, skinless chicken breasts
1 cup pineapple juice
2 tablespoons jerk seasoning
1 tablespoon soy sauce
1 tablespoon vegetable oil
1 tablespoon brown sugar
1 teaspoon garlic powder
1 teaspoon onion powder
1/2 teaspoon ground black pepper
1/2 teaspoon dried thyme
1/4 teaspoon ground cinnamon
Instructions
In a bowl, combine pineapple juice, jerk seasoning, soy sauce, vegetable oil, brown sugar, garlic powder, onion powder, black pepper, thyme, and cinnamon. Mix well.

Place the chicken breasts in a resealable plastic bag and pour the marinade over them. Seal the bag and refrigerate for at least 2 hours, or overnight for best results.

Preheat the grill to medium-high heat. Remove the chicken from the marinade, letting any excess drip off, and discard the marinade.

Grill the chicken for about 6-8 minutes per side, or until cooked through and juices run clear. During the last few minutes of cooking, brush the chicken with some reserved marinade for added flavor.

Remove the chicken from the grill and let it rest for a few minutes before serving. Serve hot with grilled pineapple slices on the side.
Nutrition
Calories :

305kcal

Total Fat :

8g

Saturated Fat :

2g

Cholesterol :

101mg

Sodium :

675mg

Total Carbohydrates :

14g

Dietary Fiber :

1g

Sugar :

10g

Protein :

42g