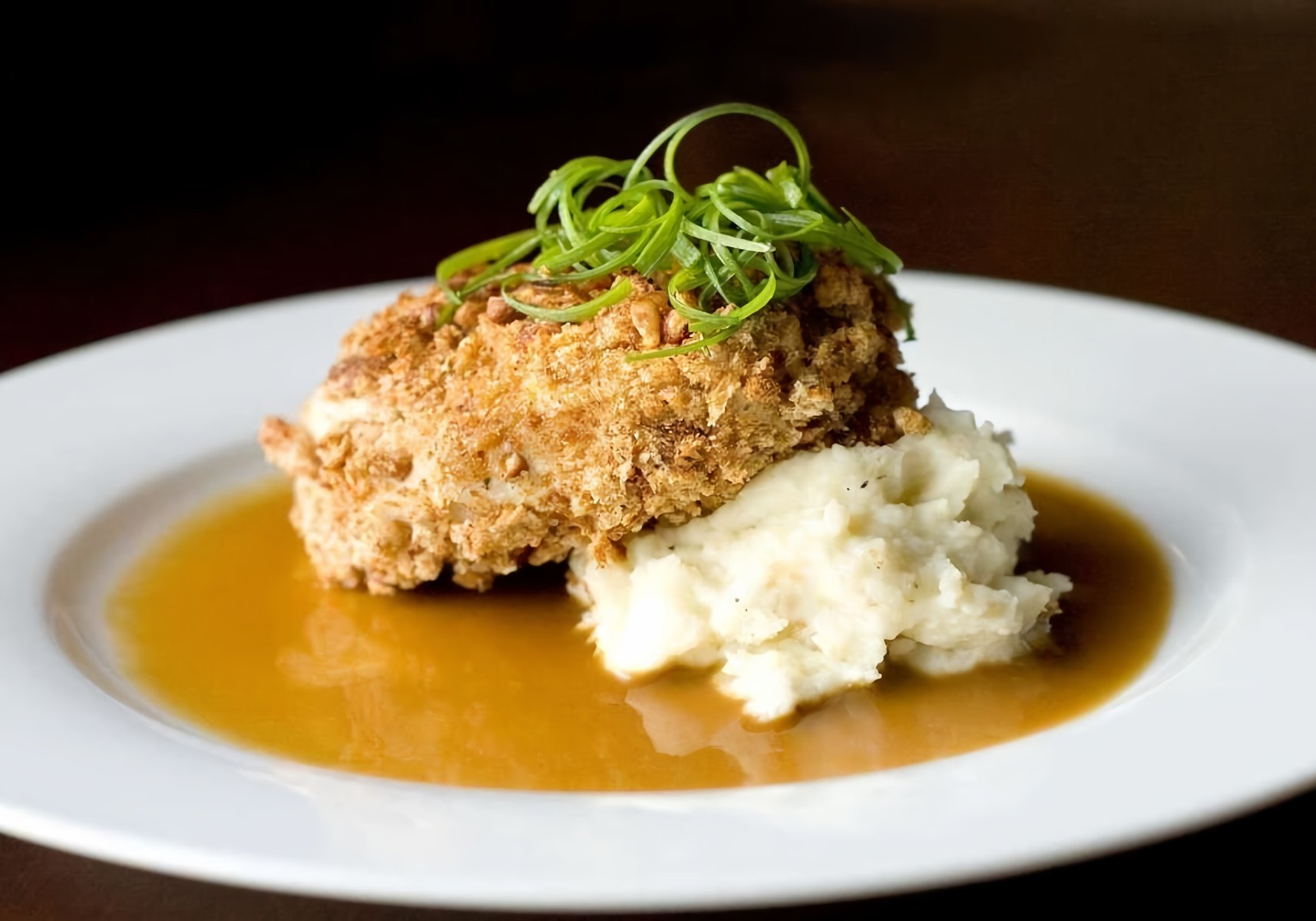 Bourbon Pecan Chicken Recipe
How To Make Bourbon Pecan Chicken Recipe
The breast is the leanest part of a chicken. No wonder a lot of health buffs and fitness enthusiasts are drawn to this specific cut of meat. Besides that, you can make all kinds of dishes with it! Just take a look at this collection of chicken breast recipes, and you'll be surprised by the range of options. Try it out and make everything from crispy baked dishes to tender slow-cooked renditions.
Ingredients
4 chicken breasts
1 cup pecans, finely crushed
1/4 cup all-purpose flour
2 tbsp bourbon
2 tbsp Dijon mustard
2 tbsp honey
2 tbsp olive oil
1 tsp salt
1/2 tsp black pepper
Instructions
Preheat the oven to 375°F (190°C) and line a baking sheet with parchment paper.

In a shallow dish, combine the crushed pecans, flour, salt, and black pepper.

In a separate bowl, whisk together the bourbon, Dijon mustard, honey, and olive oil.

Dip each chicken breast into the bourbon mixture, allowing any excess to drip off, then coat it evenly in the pecan mixture.

Place the coated chicken breasts onto the prepared baking sheet and bake for 25 minutes, or until they reach an internal temperature of 165°F (74°C).

Remove from the oven and let the chicken rest for 5 minutes before serving.
Nutrition
Calories :

415kcal

Total Fat :

25g

Saturated Fat :

3g

Cholesterol :

72mg

Sodium :

678mg

Total Carbohydrates :

15g

Dietary Fiber :

3g

Sugar :

10g

Protein :

34g