Diabetic-friendly, gluten-free, carb-free, and the list goes on… People are looking for ways to make everything healthier and tastier. And that includes Snickerdoodles. So yummy but sinful, thankfully there's a diabetic-friendly Snickerdoodle recipe for you!
Snickerdoodle cookies are common household baked goods in the US and Canada. But the increasing number of diabetes cases is alarming, which is why some people are shifting to healthy alternatives. In this recipe, we delicately choose every ingredient that is not harmful and diabetic-friendly. If you are looking for another diabetic-friendly cookie to make, we recommend Diabetic Friendly Chocolate Chip Cookie Recipe.
If you haven't tried snickerdoodle cookies before, it is tangy and chewy and is made better with cinnamon coating. Snickerdoodles are bursting with flavors, indeed. To top it all, remember, this is the healthier and diabetic-friendly version. Don't worry about the taste just because it's healthy. We use sucralose as an artificial sweetener which is undoubtedly 600 times sweeter than sucrose so a little amount works well. Splenda is the most common global brand of sucralose and is readily available in the market. The Food and Drug Administration approved its safety even to diabetics. It has little or no effect on sugar and insulin levels. So what are you waiting for? Stop pondering and start baking!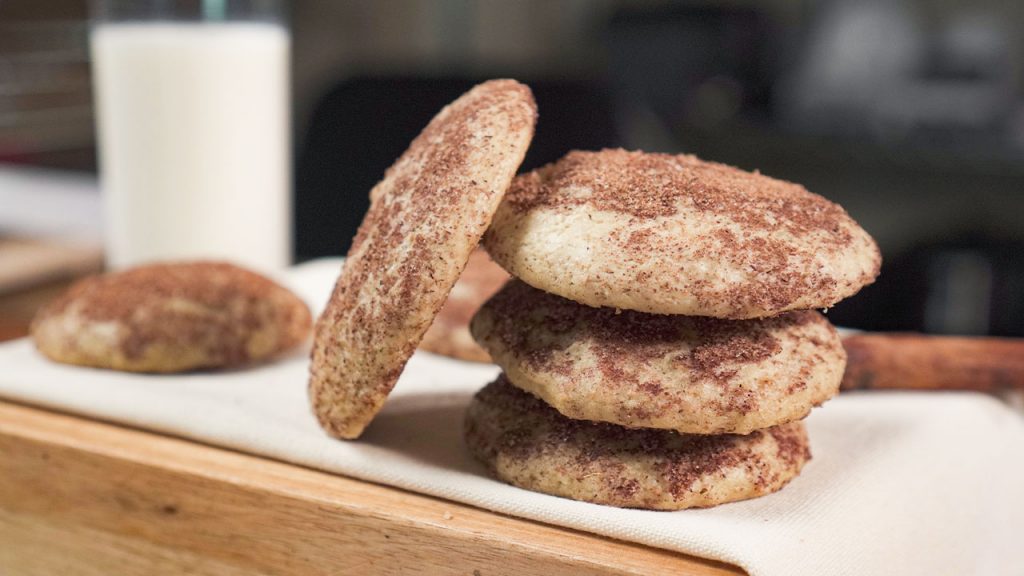 Diabetic Friendly Snickerdoodle Cookies Recipe
How To Make Diabetic-Friendly Snickerdoodle Cookies
This tangy and chewy diabetic-friendly snickerdoodle cookies recipe contains no added sugar but alternative sweetener like sucralose which is good for diabetics.
Ingredients
¼

cup

vegetable oil

¼

cup

erythritol,

preferably Splenda

⅛

tsp

baking soda

⅛

tsp

cream of tartar

2

eggs

¼

tsp

vanilla

1

cup

whole wheat flour
For Cinnamon Mixture:
1

tbsp

ground cinnamon

1

tbsp

erythritol,

preferably Splenda
Instructions
Preheat oven to 375 degrees F.

Sift together baking soda, flour, and cream of tartar. Set aside.

Cream together oil and erythritol until fluffy and double in volume.

Add in vanilla and eggs. Continue beating until fully combined.

Fold in the sifted flour mixture into the wet mixture until fully incorporated.

Cover and chill in the refrigerator for 1 hour.

In a small mixing bowl, combine Splenda and cinnamon.

Using an ice cream scooper, place 2 inches apart on an ungreased cookie sheet.

Sprinkle cinnamon mixture on top.

Bake in the oven for 10 minutes or until edges are golden brown.

Transfer cookies to a wire rack to cool, then serve and enjoy.
Recipe Notes
You can use 3 tablespoons of vegetable oil such as olive, peanut, or canola in replacement of butter. Make sure that the ground cinnamon has no added sugar. Adding Splenda is optional.
Nutrition
Sugar:

1g

:

Calcium:

7mg

Calories:

43kcal

Carbohydrates:

4g

Cholesterol:

14mg

Fat:

3g

Fiber:

1g

Iron:

1mg

Potassium:

27mg

Protein:

1g

Saturated Fat:

2g

Sodium:

12mg

Vitamin A:

20IU
Nutrition Disclaimer
Commonly Asked Questions
How to make snickerdoodle cookies without cream of tartar?
Cream of tartar makes snickerdoodle cookies taste tangy. It is the distinct taste of snickerdoodle among other cookies. If you make it without cream of tartar, the cookies will end up tasting like usual cinnamon sugar cookies. You can replace cream of tartar with baking powder and don't forget to omit the baking soda. Baking powder is primarily made of cream of tartar and baking soda. If you want to retain its tangy taste without the cream of tartar, you may use lemon juice as a substitute.
What do snickerdoodle cookies taste like?
Snickerdoodle cookies taste tangy because of the cream of tartar. It is also buttery and sweet. The ground cinnamon coating gives it a woody and earthy aroma and flavor.
How to make snickerdoodle cookies without eggs?
In this recipe, we use almond flour which essentially needs binding factors like the eggs. In some cases like egg allergies or you just don't have eggs available, you may use flaxseed meal or ground chia seed. For an egg, you have to replace 1 tablespoon of any of the two plus 3 tablespoons of water.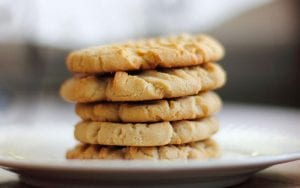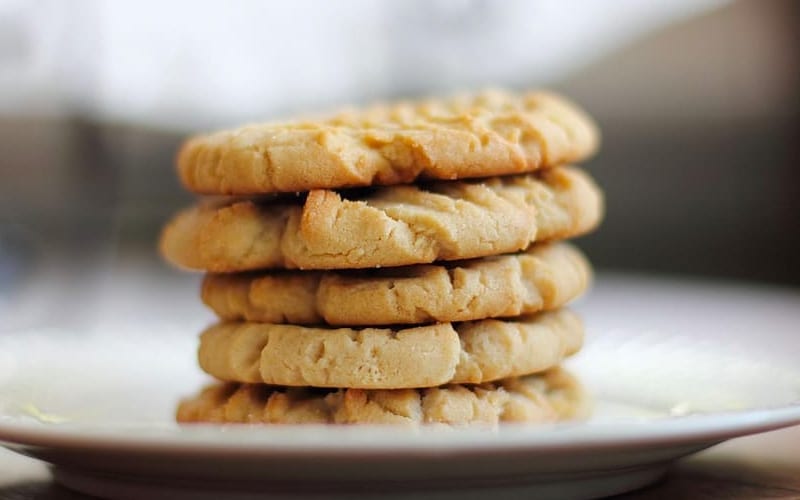 Conclusion
This crinkly-topped snickerdoodle cookie is not just flavorful but also diabetic-friendly. Its combination of tangy, buttery, and earthy taste is like a rollercoaster ride in the mouth. You would want to try again after every bite. Leaving the sugar behind is not as difficult as it seems. You can enjoy it because we incorporate natural sweetener that is healthier and guilt-free. Try this and make everybody happy!