Aside from delectable Turkey, one of the faces of Thanksgiving dinners is the Pumpkin Pie. No Thanksgiving menu is complete without Pumpkin pies on their dessert list. This classic Thanksgiving dessert is a crowd-pleaser because of its sweet, rich, and smooth layers. But if you're looking for a way to keep your sugar levels at bay, this Sugarless Pumpkin Recipe is the one for you! 
We know how Thanksgiving preparations can take much of your time so just like our Impossible Pumpkin Pie Recipe, we're just mixing, assembling, and baking. That's all it takes to make a classic holiday dessert that you'll surely enjoy!
Don't worry about running out of creative Thanksgiving dessert ideas! You can fill up your recipe book with sugarless dessert recipes and enjoy healthier sweets that are incredibly tasty with our must-try sugar-free dessert recipes! 
Canned Pumpkin Puree Or Fresh Pumpkin Puree?
Almost all Thanksgiving dessert recipes include pumpkin purees. From brewing the ever-popular pumpkin spice latte to making a simple pumpkin cake, pumpkin purees are needed to give these Thanksgiving treats a genuine pumpkin taste. And what's not to love? Pumpkin puree adds creaminess and a hint of sweetness to this dessert while adding healthy nutrients. 
If you've been making pumpkin desserts for a while, the question of whether you should use canned pumpkin puree or fresh pumpkin puree might've crossed your mind. Creating your own pumpkin puree creates different results depending on the type of pumpkin you use. No, it's not the type you use to make jack-o-lanterns. But, baking pumpkins or sugar pie pumpkins are the recommended type of pumpkins to use when making pumpkin puree. 
Pumpkins are naturally starchy and sweet. If you love thick and velvety pies, pumpkin pies with fresh pumpkins are the right choice for you! If you also prefer subtle sweetness on your desserts, fresh pumpkins work great as they tend to have little sweetness. But using canned pumpkin purees for our pie works great too, just like what we did in this recipe!
In this diabetic pumpkin pie recipe, we're using canned pumpkin puree for added flavors. Aside from the classic pumpkin pie color that canned pumpkin purees give,  it also helps us achieve that silky texture for our pumpkin pie. 
In addition, the mildly sweet flavor of canned pumpkin purees best complements our aromatic spices. The silky texture and perfect blend of flavors make our healthy pumpkin pie more tempting and luscious. Now, onto our creamy pumpkin pie recipe!
Making Our Sugarless Pumpkin Pie Recipe
Enjoy a guilt-free dessert with this quick and easy sugarless pumpkin pie recipe! If you're after good Thanksgiving dessert recipes, sugar-free treats should be your go-to. This recipe is just one of the many fun and tasty desserts that are cut down on sugar. 
Just like our Sugar-Free Carrot Cake Recipe, most guilt free desserts use natural and artificial sweeteners and sweetened milk to replace sugar. For our special pumpkin pie, we're using erythritol which is a sugar substitute. You can also use honey or maple syrup as alternative sweeteners too.
Besides being diabetic-friendly this pumpkin pie is low carb too which makes it the perfect go-to treat to satisfy your sweet cravings! The subtle sweetness of this silky pumpkin pie takes away the guilt out of your guilty-pleasure. And if you're looking for more diabetic Thanksgiving dessert recipes, try our decadent Healthy Butternut Squash Muffin Recipe.
This Sugarless Pumpkin Pie Recipe won't disappoint with its flavorful filling on baked crust. In this recipe, we're giving you the easiest holiday dessert that can be enjoyed by everyone. The pumpkin puree gives our pie filling consistent flavor and texture while our fragrant earthy spice mix brings out the comforting Fall flavors of the dish. 
Make the easiest pumpkin pie recipe and enjoy a delightful dessert that's not plainly sweet but highlights the flavor of spices. The secret to its balanced flavor is having enough sweetness to blend with the spices.
And to cap off the Thanksgiving dinner, pair this traditional Thanksgiving dessert with our healthy Homemade Pumpkin Chai Latte Recipe. Aside from the fact that this delectable chai tea latte goes perfectly with our pumpkin pie, it helps with your digestion too! 
More Pumpkin Pie Recipes And Variations To Try
Having a slice of a Pumpkin Pie completes the Thanksgiving feast. If you're looking for an added punch on your pumpkin pie recipe, add half a tablespoon of your favorite whiskey to your pumpkin pie mixture. The earthy tones of the liquor will add depth to your filling just like in our Whiskey Pumpkin Pie Recipe. Just be quick to keep this pie out of the kids' reach!
On a hunt for a no bake pumpkin pie recipe as most of your oven will be occupied on Thanksgiving day? No worries! Make our No-Bake Pumpkin Pie Recipe ahead of time and you'll be thankful you have another pumpkin dessert recipe in your back pocket! Love a good cream cheese pumpkin pie? Our cheesy Double Layer Pumpkin Pie Recipe might be your new favorite as you can get the best of both cheese and pumpkin flavors! 
Got you craving with all that pumpkin pie talk? Don't worry we're diving right into cooking!
Sugarless Pumpkin Pie Recipe Video
How To Make Sugarless Pumpkin Pie
Get your Thanksgiving sweet fix with this guilt-free Sugarless Pumpkin Pie Recipe and enjoy a rich and smooth filling in bright pumpkin flavor on a crisp and tender pie crust.
Ingredients
10

oz

pie crust,

prepared

3

eggs,

beaten

6

oz

coconut milk

1

tsp

ground cinnamon

¼

tsp

ginger,

ground

½

tsp

cloves,

ground

¼

tsp

salt

16

oz

pumpkin puree,

canned

¾

cup

sugar substitute of your choice,

preferably erythritol

all-purpose flour,

for dusting

cooking spray
Instructions
Preheat the oven at 350 degrees F. Grease your preferred pie tin with cooking spray, preferably a 9-inch springform tin.

Dust your working area with flour and roll out your pie crust.

Lift the pie crust with your rolling pin and place it into your pie tin. Gently press down to stick into the pie tin. Trim any excess as necessary and store it for future use. Set aside your pie crust in a chilled area.

Combine the pumpkin puree, sugar substitute, cinnamon, ginger cloves, and salt. Gradually stir in the coconut milk and eggs.

Pour your mixture into the chilled pie shell and transfer to the oven. Bake your pie for 40 minutes or until your cake tester comes out clean.

Once done, transfer to cooling racks and allow to cool down completely.

Portion your pie based on your preference. Serve immediately or chill until serving.
Recipe Notes
Don't confuse canned pumpkin puree with pumpkin pie mix. The latter is already sweetened and flavored.
Nutrition
Calcium:

141mg

Calories:

226kcal

Carbohydrates:

23g

Cholesterol:

53mg

Fat:

13g

Fiber:

2g

Iron:

2mg

Potassium:

287mg

Protein:

6g

Saturated Fat:

5g

Sodium:

236mg

Sugar:

6g

Vitamin A:

8985IU

Vitamin C:

3mg
Nutrition Disclaimer
Commonly Asked Questions
Why are my pies different in color even when I'm using the same recipe?
The color of your pumpkin pie will differ depending on the canned pumpkin puree that you're using. It can go from golden to orange and brown. But it should taste the same. Pumpkin pies using canned pumpkin puree usually have darker orange hues while using fresh pumpkin would make lighter pies.
How long does pumpkin pie last?
If stored in the fridge, your homemade pumpkin pie can last for 2 to 4 days. But if you want to keep it a little longer, store your pumpkin pie in the freezer and it'll last for 2 months. If you decide to make your pie the day before, remove your pumpkin pie from the freezer and let it defrost on your fridge uncovered for 12 hours. We don't recommend thawing it at room temperature to avoid making it soggy.
How to reheat pumpkin pie
To reheat your pumpkin pie, preheat your oven to 350 degrees F then put your pie on a cookie sheet and lightly cover it with foil. 9-inch pumpkin pies take 15-20 minutes to reheat.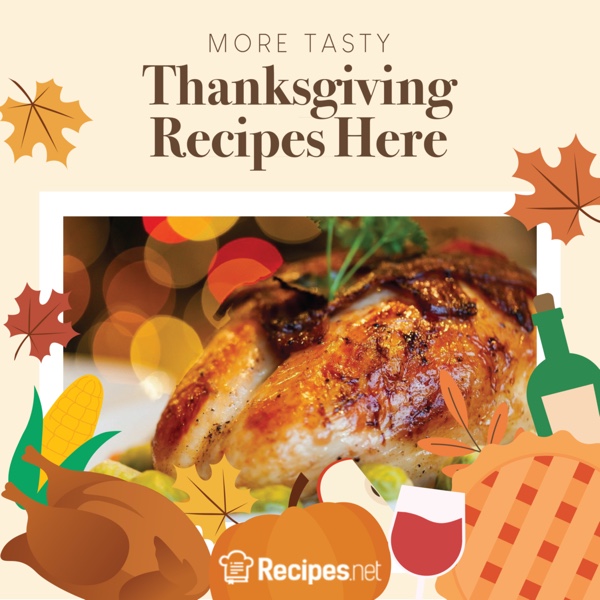 Conclusion
Go for a sugar free holiday dessert staple that's perfect for special occasions. It's a great family dessert that's meant to be shared! This pumpkin pie will surely change the way you enjoy sweet and tasty desserts. Try out this sugar-free classic pumpkin pie recipe and be surprised by how much you'll enjoy your guilty craving with less sugar!
Related Pies & Pastries Recipes