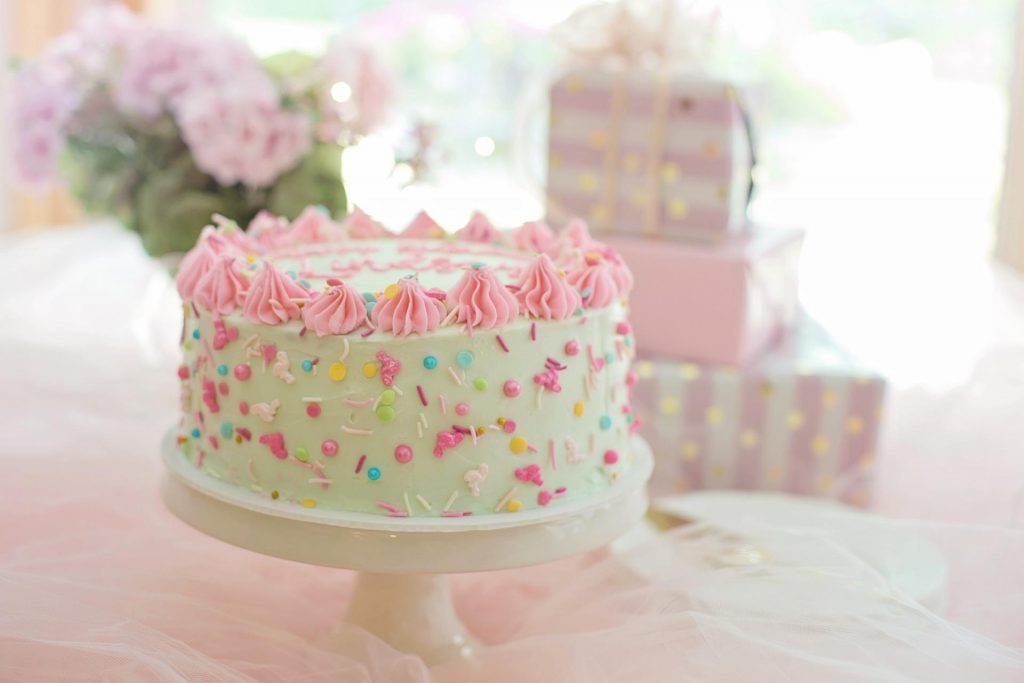 32 Birthday Desserts for Your Special Day
Birthday desserts are a must-have at birthday parties or any special occasion. However, serving guests and decorating your buffet table with towering confetti cakes could get a little unfestive after some time. This doesn't mean you have to go dessert-less at your party though! Jazz it up and keep the party interesting with these sweet treats to go with your birthday dinner ideas. Whether you are looking to switch up the usual rainbow-colored sweets or looking for something unique and fun, these sweets will keep your party rolling!
---
32 Birthday Desserts Ideas to Try
Throwing a fun birthday celebration with delicious food and decadent desserts is no easy feat! After all, you have to consider the celebrant's favorites and think about what the crowd would like too. Find what you can whip up besides cakes with confetti below.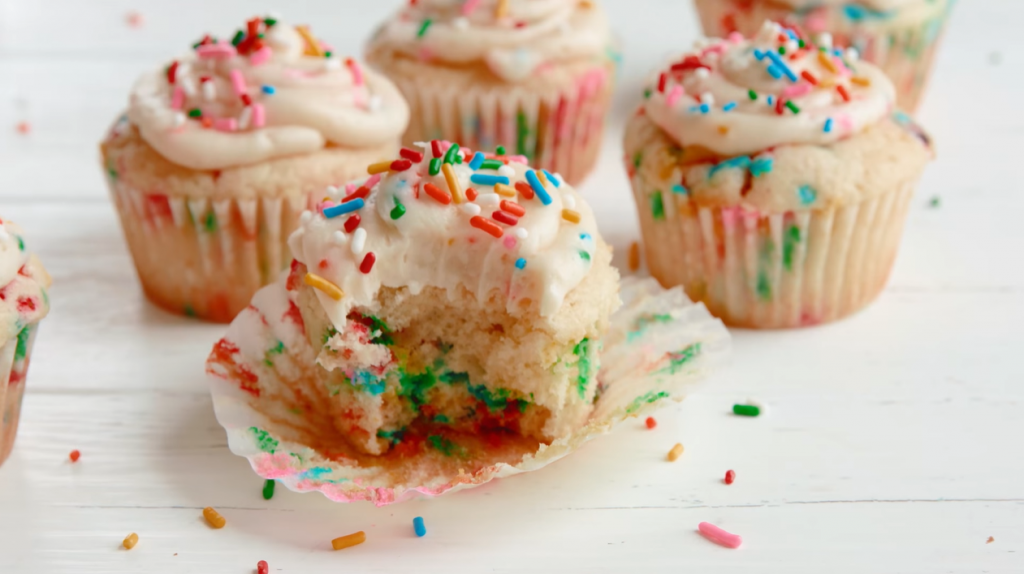 01 of 32
Ultimate Birthday Cupcakes
Vibrant and fun with a lot of sweet and decadent flavor, these birthday cupcakes will delight kids and kids at heart. They are adorned with colorful candy sprinkles sitting on top of marshmallow meringue frosting and fluffy cupcakes!

Now, you can stop there, or go the extra mile by dipping it in melted chocolate to make a crunchy chocolate shell. You can also decorate with additional sprinkles for more kiddy points!

Try Recipe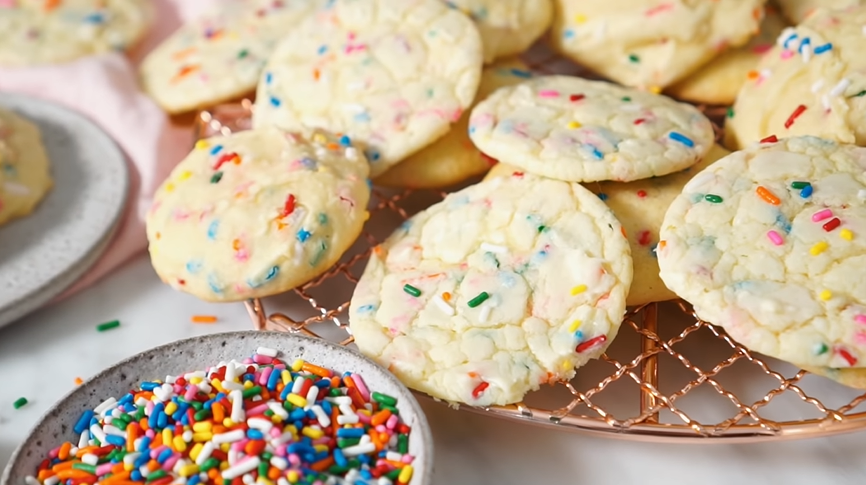 02 of 32
Birthday Cake Cookies
Cakes and cupcakes are not the only birthday party desserts bedazzled with sprinkles. For a fun spin on cookies, make these birthday cake cookies that taste exactly like birthday cakes. A bite of these treats is sweet, moist, and full of white chocolate flavor just like a true birthday cake, only crispy and chewy!

Try Recipe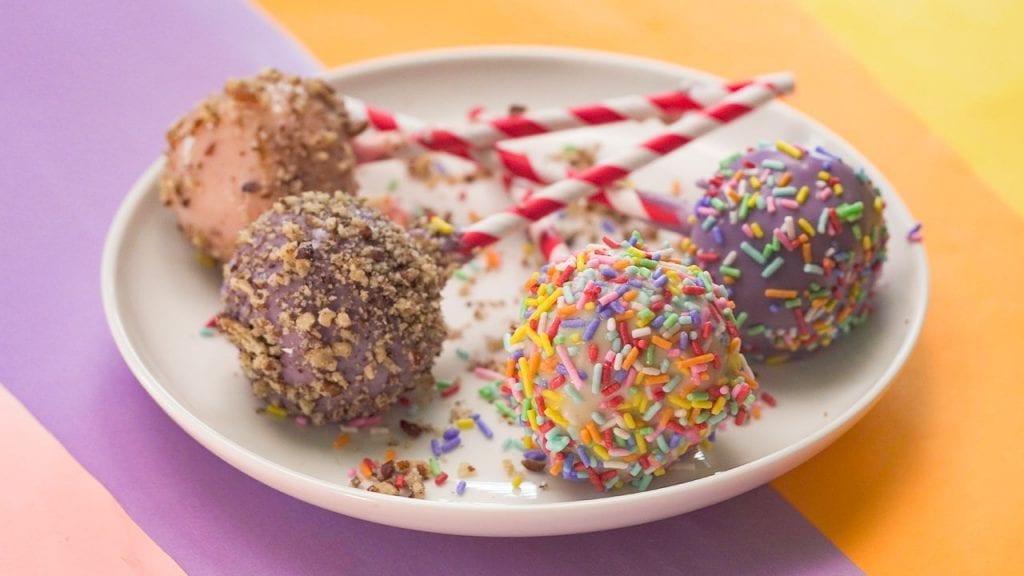 03 of 32
Starbucks Birthday Cake Pops
Towering cakes are overrated! They are hard to distribute and even harder to clean off of adorable guests once things get messy. These Starbucks-inspired birthday cake pops should solve that problem. Sweet? Check! Visually appealing and easy to make? Definitely check! What's not to love? You can decorate it however you like with sprinkles, edible gold, and chopped nuts.

Try Recipe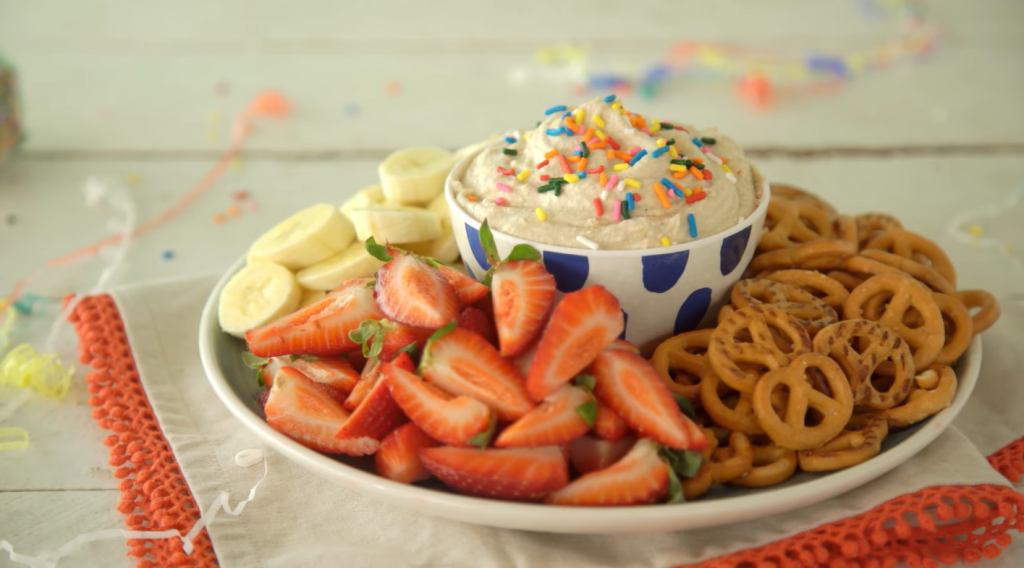 04 of 32
Funfetti Dip
With all of the colors, the assortment of treats, and fun dips, having a birthday charcuterie board is one of the best ways to spruce up a birthday party. Dips include chocolate and the crowd-favorite funfetti dip made using funfetti cake mix, milk, Greek yogurt, whipped cream, and sprinkles. Serve it with strawberries, graham crackers, cookies, and anything you like!

Try Recipe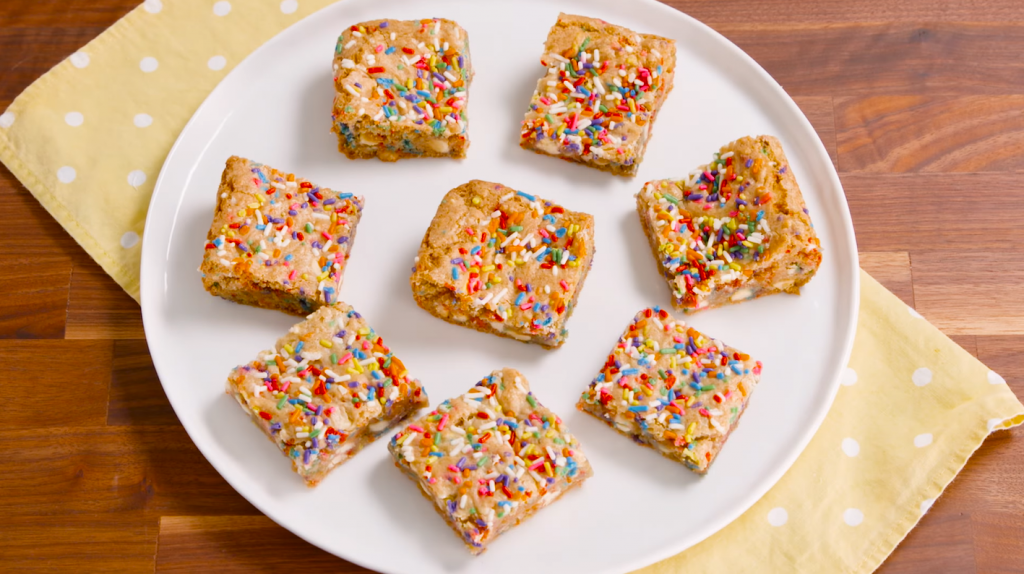 05 of 32
Funfetti Cake Batter Blondies
Can't get enough of cake batter-flavored desserts? Then try this funfetti cake batter blondies featuring rainbow sprinkles and white chocolate chips! It's soft and chewy, even gooey if served warm. This recipe, in particular, is done in less than 30 minutes. To be exact, you only need five minutes of prep time and another 25 minutes for baking. Easy peasy!

Try Recipe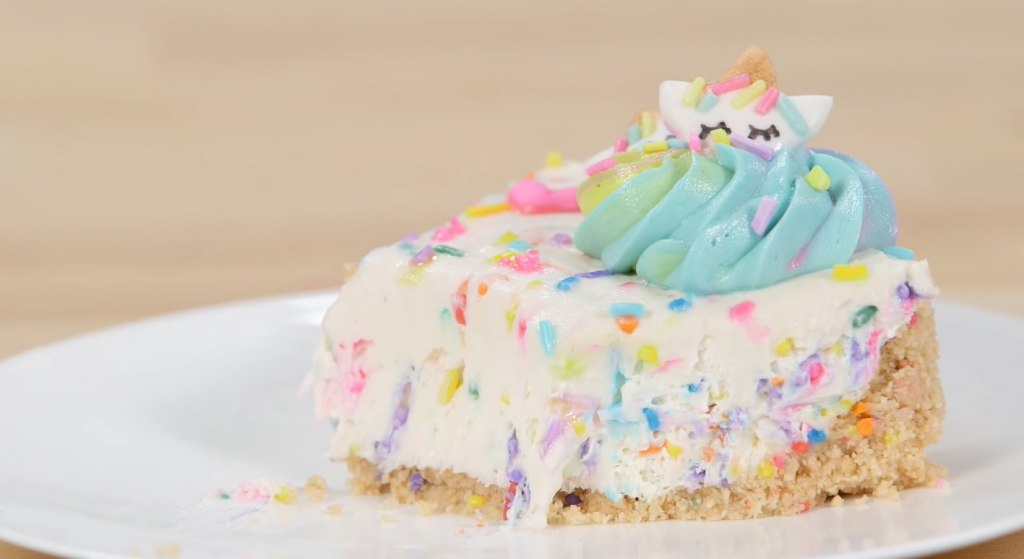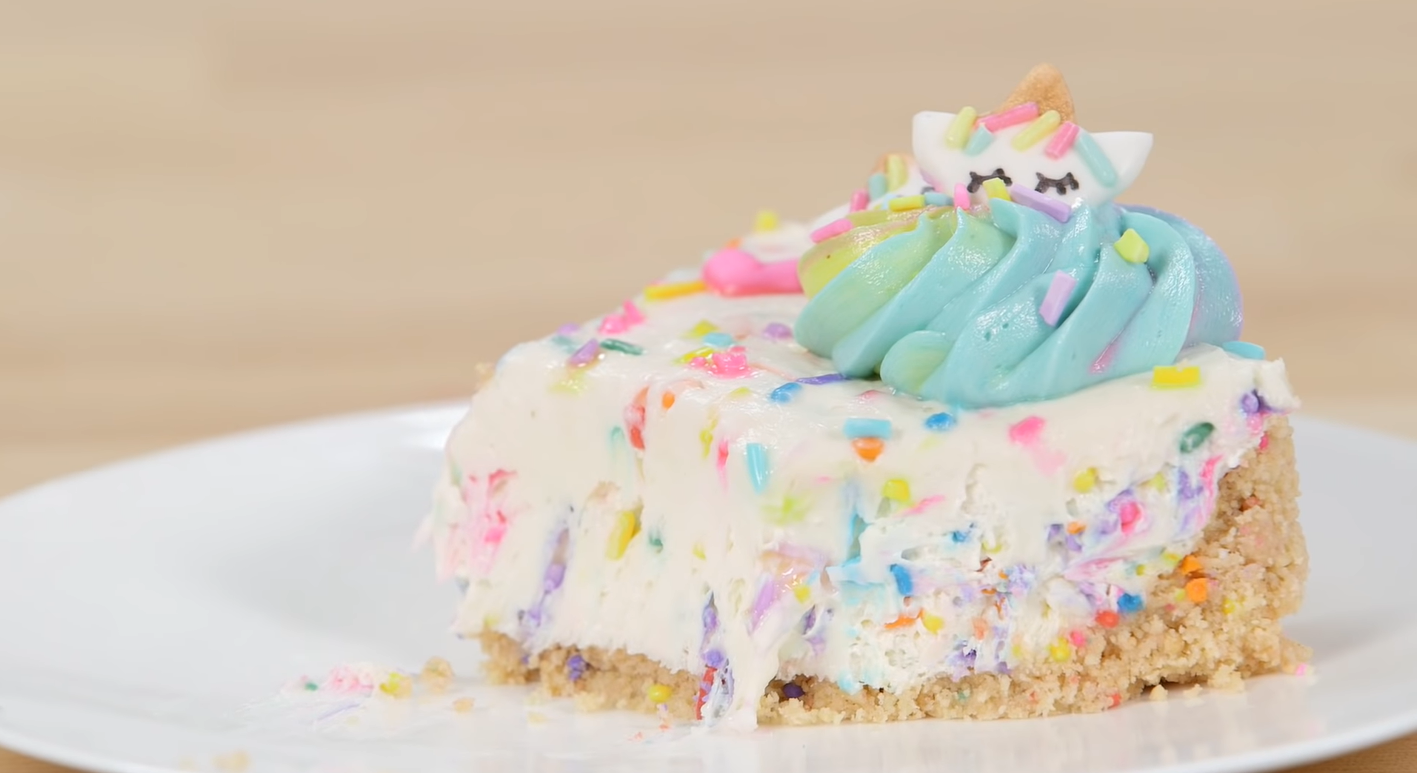 06 of 32
Birthday Cake Pie
For a fun spin on the favorite confetti birthday cake, we introduce you to birthday cake pie. It features a deep pie crust baked to a perfect golden brown color. This dessert highlights the flavor of vanilla cake mix decorated with confetti sprinkles. All in all, the filling is creamy and decadent which goes perfectly well with the golden, crispy crust.

Try Recipe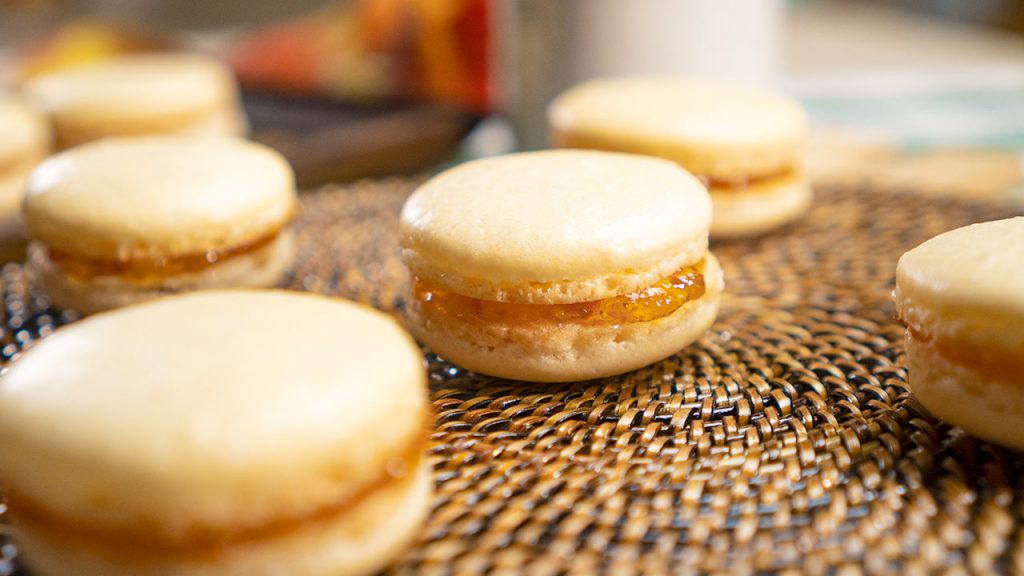 07 of 32
Five-Ingredient Macarons
It's no secret that macarons are so darn hard to make. But for a treat as delicious and heavenly as this, we make it anyway. Still, that doesn't mean there are no easy recipes to help you make it at home. These five-ingredient macarons only use almond meal, egg whites, powdered sugar, granulated sugar, and salt. That's it! Don't forget to fill it with a mixture of cream and sprinkles to give it a true birthday makeover!

Try Recipe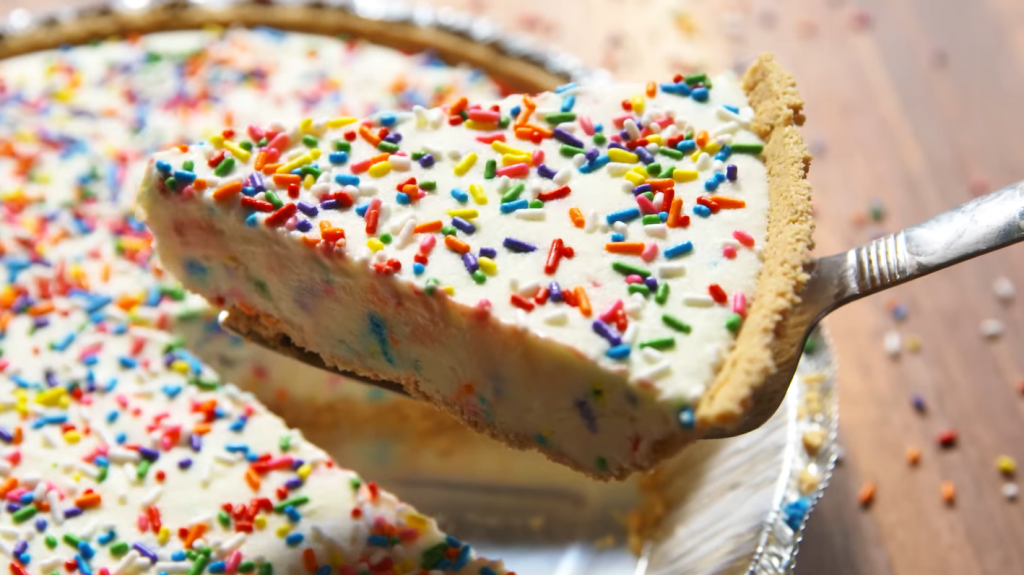 08 of 32
No-Bake Funfetti Cheesecake
Give your cheesecake the birthday cake makeover treatment by adorning it with confetti sprinkles! Not a baker by any chance? Then this cheesecake has your name on it. It has no eggs and it's only made of a graham cracker crust, cream cheese, heavy cream, and sprinkles for a fun no-bake birthday project that will wow your guests.

Try Recipe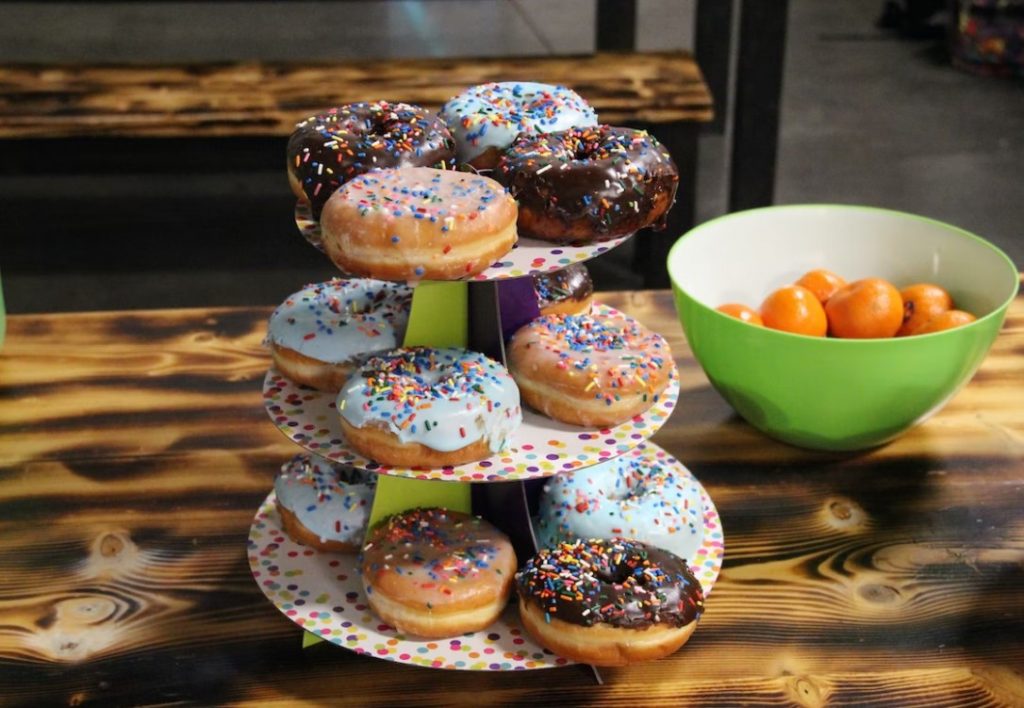 09 of 32
Baked Funfetti Donuts
We all know kids love sweet, heavenly treats, especially ones as colorful as these funfetti doughnuts. They're crowd stunners with their pink sugar frosting and rainbow sprinkles. There's only one problem for parents: they're usually fried! That means more work. No worries! You can also bake them if you're not up to frying. Follow our recipe and see how easy it is to make.

Try Recipe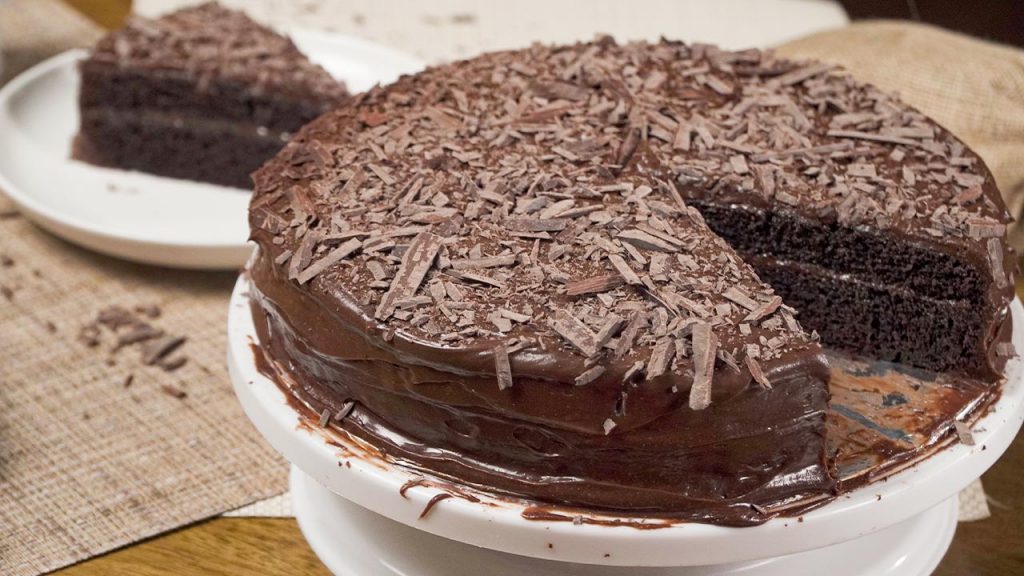 10 of 32
Chocolate Birthday Cake
Chocolate cake is never out of place no matter what you're celebrating. Admittedly, chocolate cake is one of the crowd favorites when it comes to birthdays. The secret? High-quality cocoa powder. It offers pure chocolate goodness without a lot of sweetness just like the recipe below! Why don't you try it for a richer, more decadent, and heavenly dessert fit for a special occasion?

Try Recipe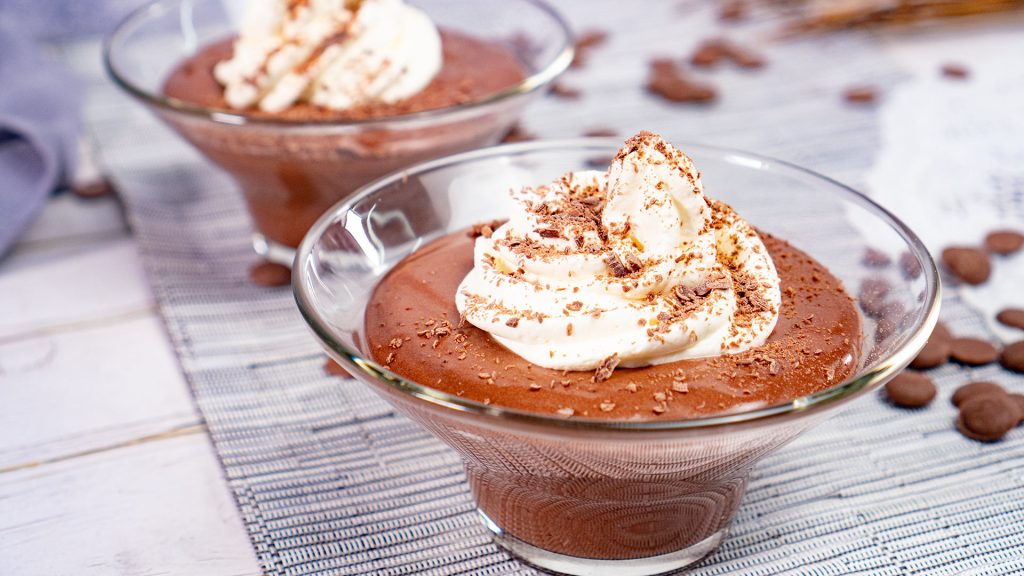 11 of 32
Quick Chocolate Mousse
Are there birthday desserts other than cake and sprinkles? Of course! Chocolate mousse not only sounds fancy but also looks like it. Just like chocolate cake, mousse won't be missing at any party with their sophisticated dessert glasses topped with whipped cream and chocolate shavings. Just imagine how it would look on your buffet table!

Now, what do you need to make a quick and simple rendition? Pudding mix, whipped cream, and condensed milk. That's all and you're on your way to chocolate heaven.

Try Recipe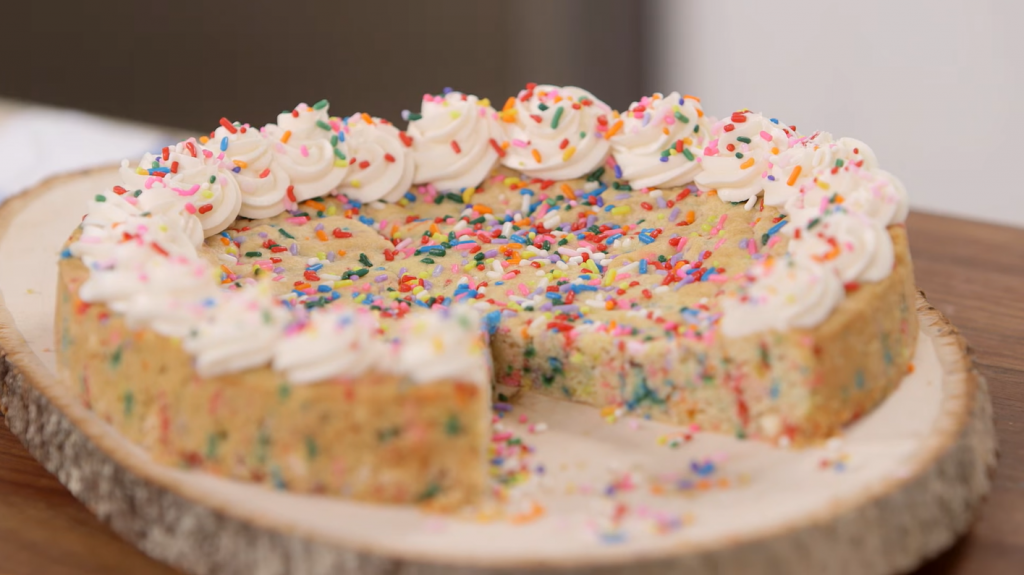 12 of 32
Funfetti Sugar Cookie Cake
It may be called a cake but this birthday sweet treat is dangerously easy to make! Don't have a clue how to start making it? Don't worry. It's made with the same classic cookie ingredients only ten times its size. Overall, it has a soft and moist center and a crispy outer layer with sprinkles and white chocolate. Since it's a cake, don't forget to decorate it with vanilla almond frosting and more sprinkles!

Try Recipe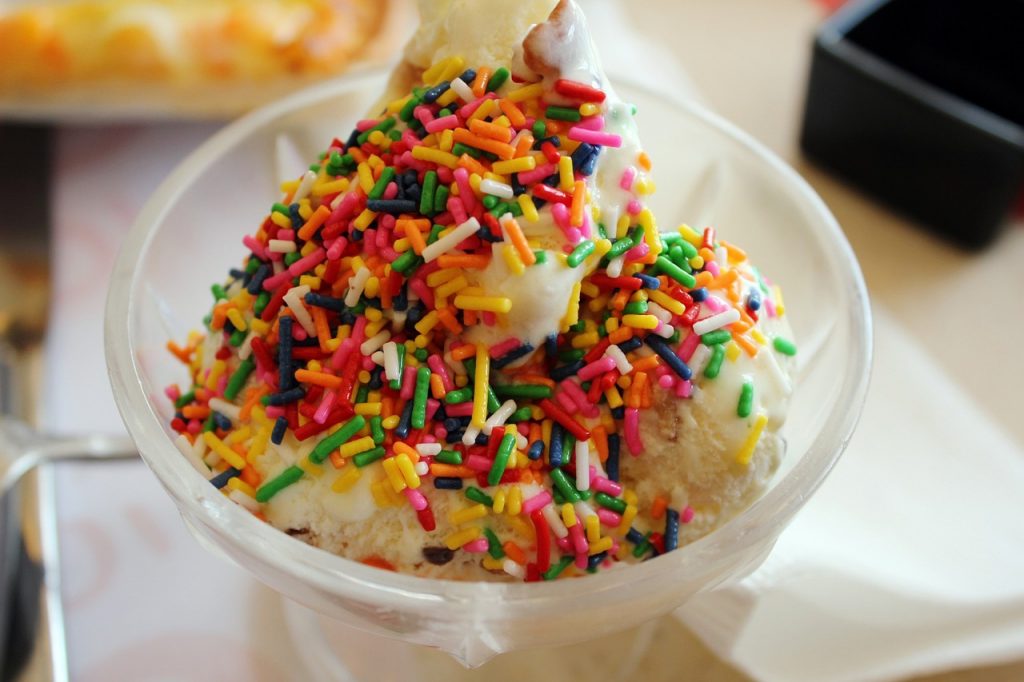 13 of 32
Birthday Cake Ice Cream
What's a birthday party without birthday-themed ice cream? Take this two-in-one dessert for example. It features funfetti cupcakes and vanilla ice cream stacked in a waffle cone or bowl. Choose what suits your fancy! This recipe is good for leftover cake scraps. Just crumble it or cut it into small cubes then top with ice cream. If you don't have scraps, no problem! You can make it with cupcakes instead. Of course, don't forget the candle for the celebrant to blow.

Try Recipe
14 of 32
Funfetti Chip Scones
Scones are one of the best American breakfasts. They are often served beside eggs and ham but you're forgetting one very important detail about it: they're also fitting desserts for birthday parties! This buttery goodness takes to different fillings and toppings well. Think chocolate chips and colorful funfetti sprinkles drizzled with more frosting. The kids would absolutely be delighted at the mere sight of it.

Try Recipe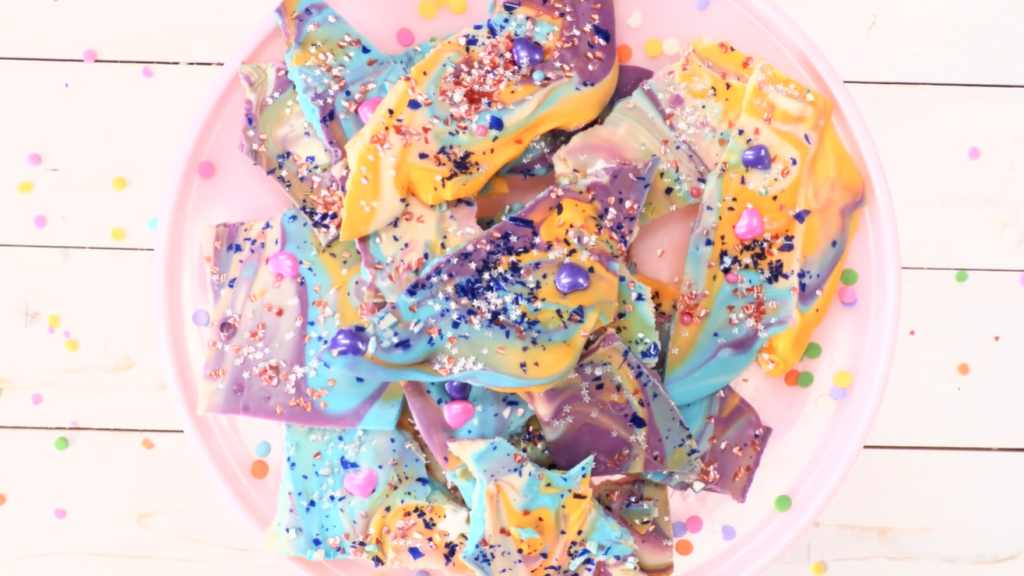 15 of 32
Unicorn Bark
Party favors and birthday sweets are a must for every kid's birthday party. And what better treat to steal their attention than delicious and indulgent chocolate barks decorated in unicorn theme colors? Imagine unicorn bark in adorable party favor bags. Cute, right? Now, this visually appealing treat is made simply by melting white chocolate disks and then colored with pastel hues. Decorate with unicorn sprinkles to complete the look.

Try Recipe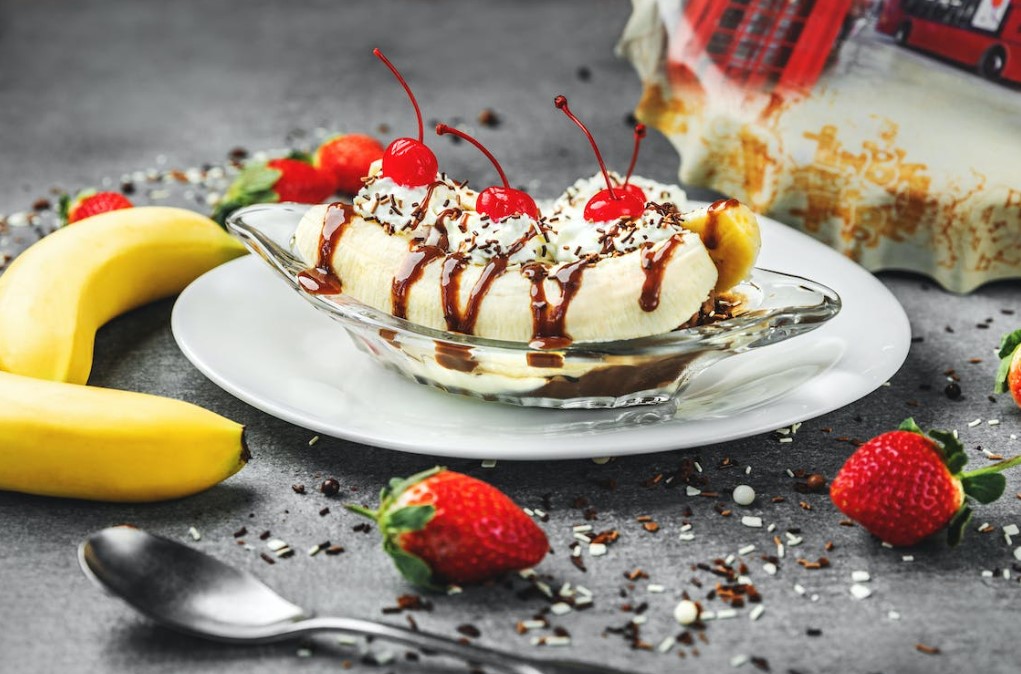 16 of 32
Banana Split Sundae
Birthday parties are not limited to confetti sprinkle desserts and chocolate cakes. In fact, like birthday charcuterie boards, ice cream bars are a must-have party booth for birthday parties. One of the favorites you can make is banana split sundae diner-style! It usually involves three flavors of ice cream such as chocolate, vanilla, and strawberry. It's then topped with banana, whipped cream, cherries, chocolate syrup, and mallows! To make it even better add M&M's, sprinkles, and chocolate chips if you like.

Try Recipe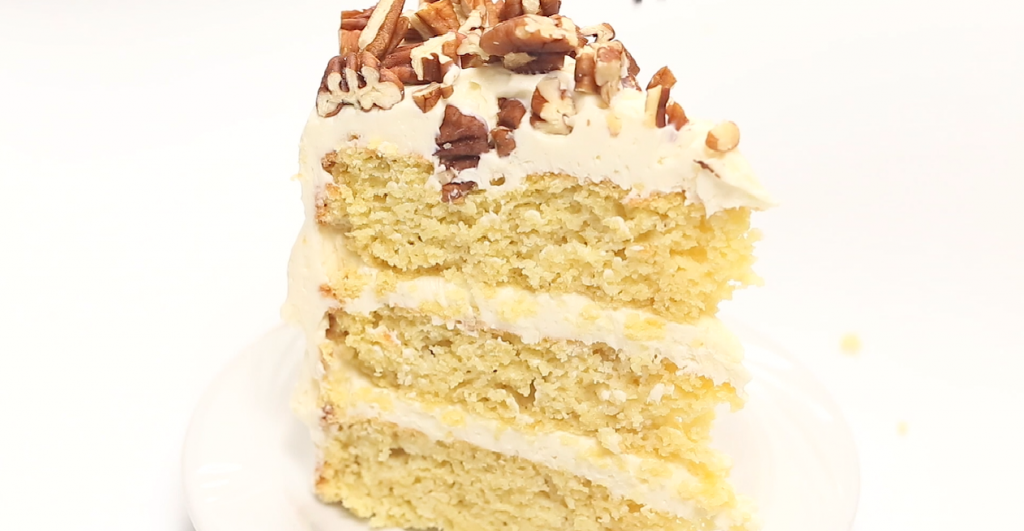 17 of 32
Gluten-Free Vanilla Birthday Cake
Most people would say gluten-free desserts are nearly impossible to make. Before you bid your final goodbye to birthday sweets, there are actually gluten-free birthday desserts you can whip up like this vanilla birthday cake. You have to make a few swaps of course. This version uses flax meal instead of eggs and only uses non-dairy milk. Don't worry! It basically tastes the same as the original.

Try Recipe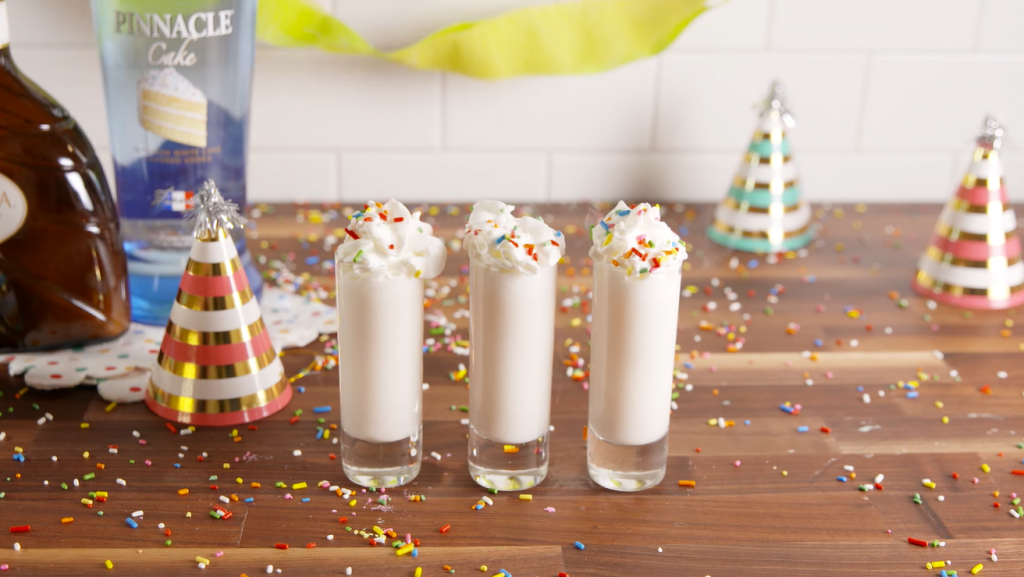 18 of 32
Birthday Cake Shot
Throwing a birthday bash for adults? Then this birthday cake shot is a must! It mixes equal parts cake, vodka, creme de cacao, and Irish cream for a fun and sweet treat with a lot of booze! Of course, the rim is decorated with vanilla frosting and candy sprinkles — a shot appropriate for the occasion! You can even throw in some birthday candles for the celebrant to blow before taking the shot.

Try Recipe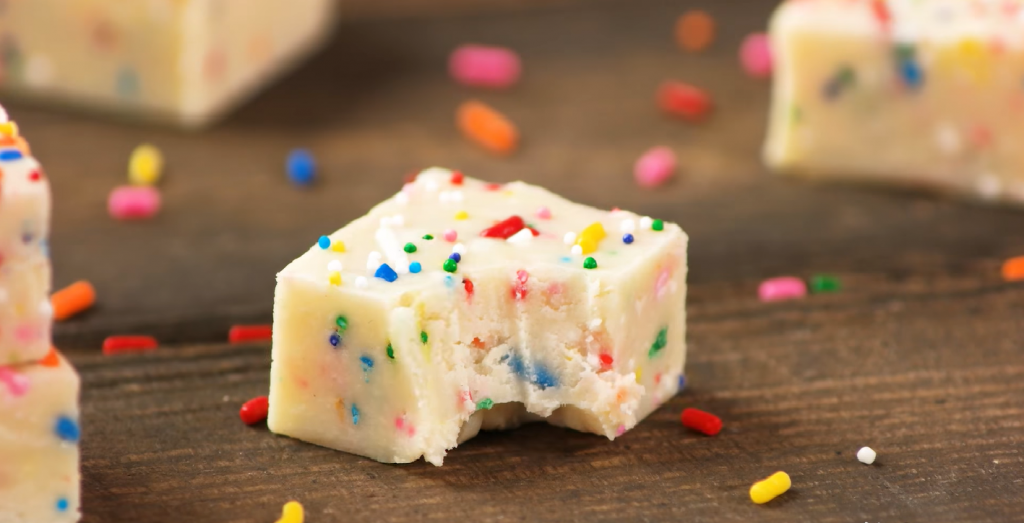 19 of 32
No-Bake Birthday Cake Batter Fudge
By now you probably thought we've already mentioned all the possible cake batter desserts you can think of. Surprisingly, no. This no-bake birthday cake batter fudge is another rendition of the remarkable birthday treat. They are chewy and decadent, just like the original! Make a ton, though. As pretty and inviting as they are with their colorful appearance, this fudge will run out in no time.

Try Recipe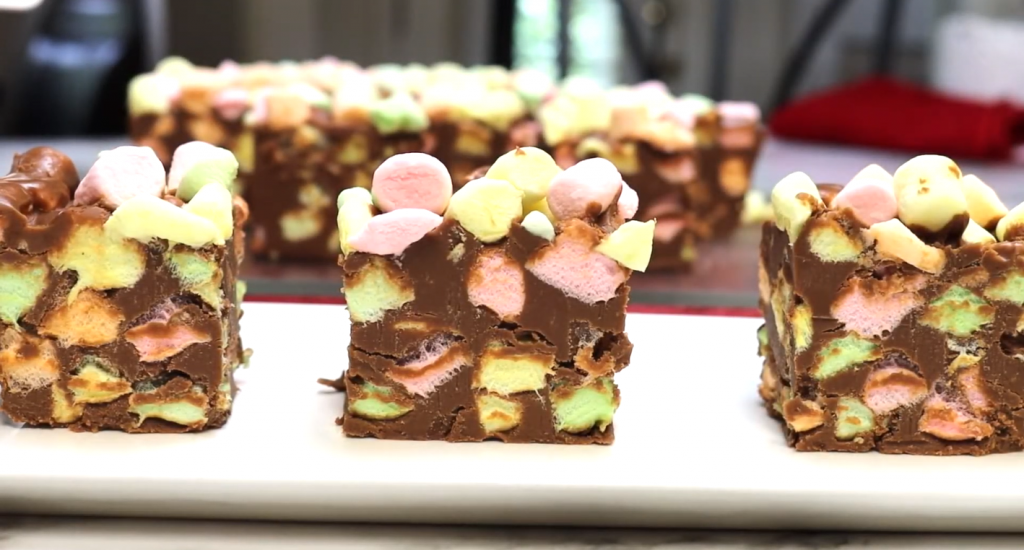 20 of 32
Chocolate Confetti Squares
Fudge is always decadent and heavenly on a plate. But if you want more texture and build to your desserts, try your hand at these chocolate confetti squares. Besides the rich chocolate taste, the mouthfeel and flavor of this dessert are irresistible! You'll notice the chew of the marshmallows and the creaminess of peanut butter flavor in every bite.

Try Recipe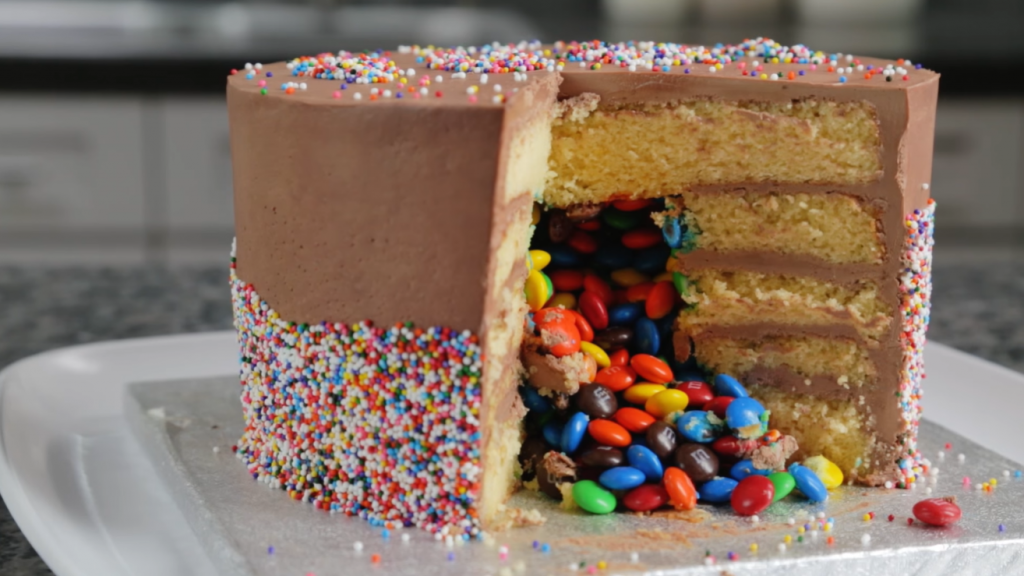 21 of 32
Piñata Cake
Every birthday party should have a show-stopping piece. If you are looking for fun desserts to make, then a piñata cake definitely fits the bill! Just like the real piñata that it's inspired from, this cake is filled with exciting sweet treats inside. The base is made with a layered vanilla cake filled with rich chocolate frosting. The best part, on the other hand, is the center that's filled with an assortment of candies like M&M's, Reese's cups, mini candy bars, jelly beans, gummies, and more! Surprise your kids by adding whatever they like.

Try Recipe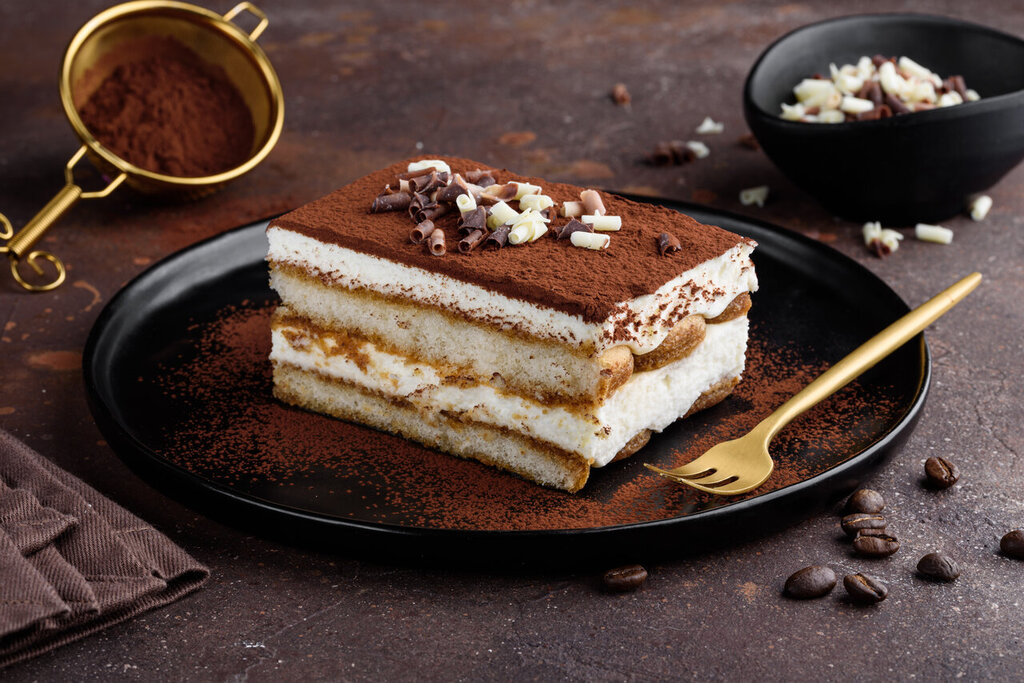 22 of 32
Tiramisu Cake
The classic Italian tiramisu dessert is made with alternating stacks of delicate ladyfinger cookies and mascarpone cream. This version, though, is a marriage of the two birthday desserts: tiramisu and cake! This two-in-one dessert has cake layers brushed with espresso syrup instead of ladyfingers. Of course, it's also filled with delectable coffee mascarpone cream. If you love the original, we're sure you'll like this one.

Try Recipe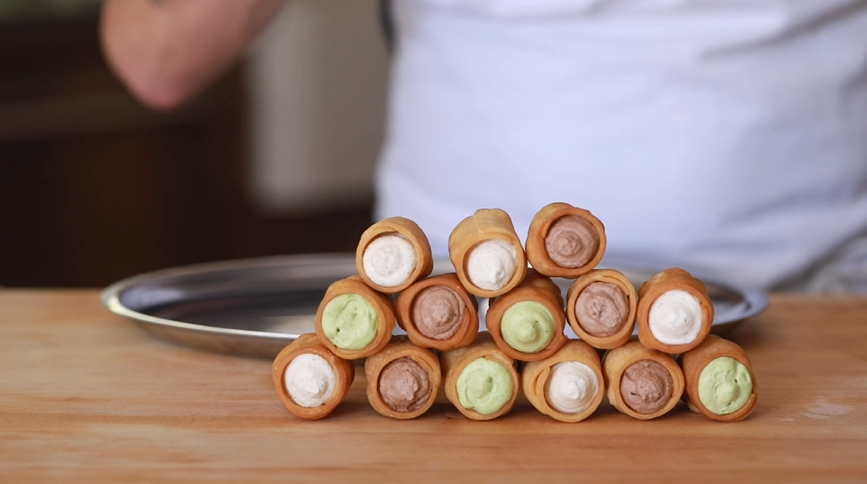 23 of 32
Party Cannoli Bites
It's an open secret that to keep a party alive and rolling, all you need are bite-sized, mini desserts and snacks! Now, when it comes to bite-sized and cute treats, cannoli truly takes the cake. Cannoli is a sort of Italian pastry featuring fried tube-shaped shells usually filled with sweet creamy fillings. This version highlights the flavor of Ricotta cheese, mascarpone, and chocolate for a creamy, yet decadent dessert.

Try Recipe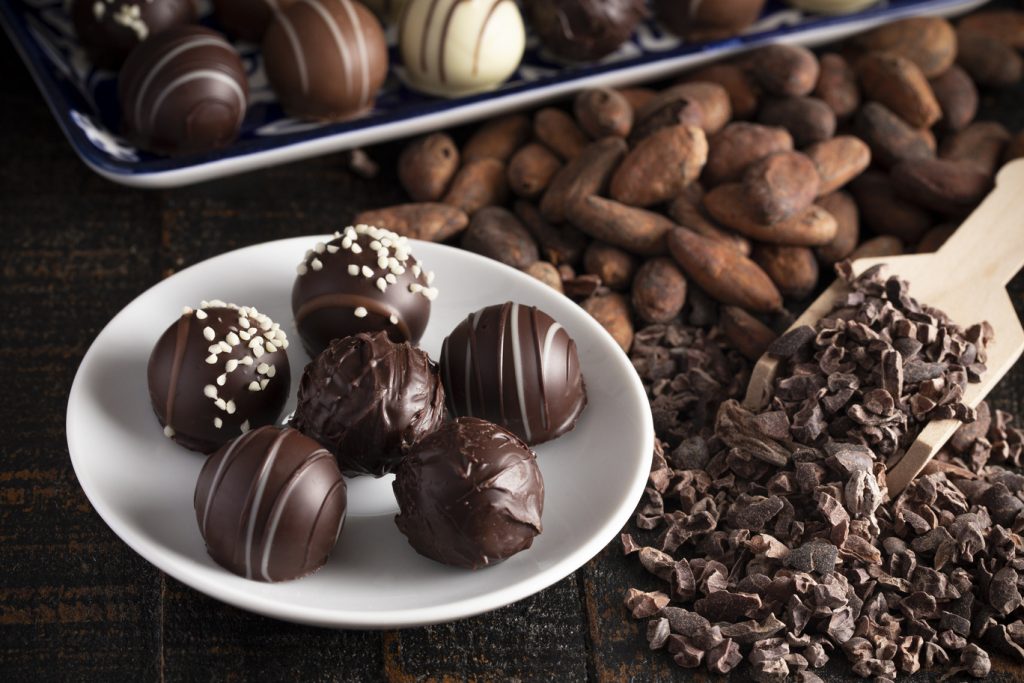 24 of 32
Cookie Dough Truffles
Cannoli bites aren't the only cute, bite-sized desserts you can add to your birthday desserts bar. In this birthday treat, you get the best of both worlds from your favorite desserts. You'll get the delectable flavor and chew of cookie dough and then the decadent taste of truffles, all rolled into one.

What we love about this dessert is that you can design it however you like. Think edible gold leaves, rainbow confetti, and mini marshmallows! Or just keep it classic and simple with just a chocolate drizzle.

Try Recipe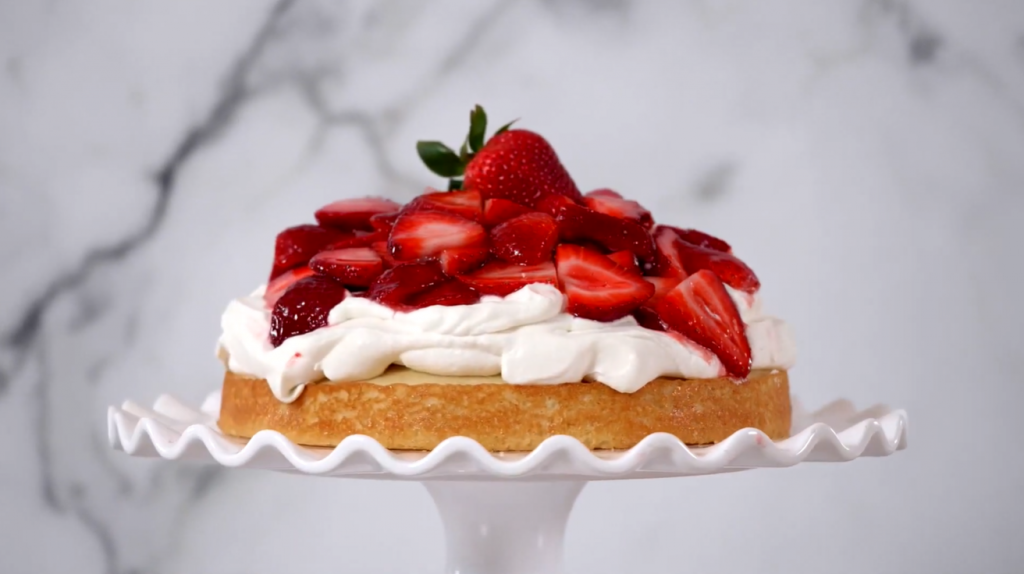 25 of 32
One Layer Strawberry Shortcake
With its vibrant color and aesthetically pleasing appearance, this strawberry shortcake won't be out of place at your birthday party! The base is made with a single spongy vanilla cake topped with a simple vanilla whipped cream, tart strawberries, and jam. Overall, the cake is sweet but refreshing and surprisingly light.

Try Recipe
26 of 32
Ice Cream Cone Cupcakes
Your kids will absolutely love this cute cupcake served on a cone. Don't be confused though. Compared to the birthday cake ice cream, this one is a cupcake nestled in a cone base without ice cream. Instead, it's topped with delicious frosting or whipped cream. And then each cone is personalized with toppings like sprinkles and chocolate chips.

Try Recipe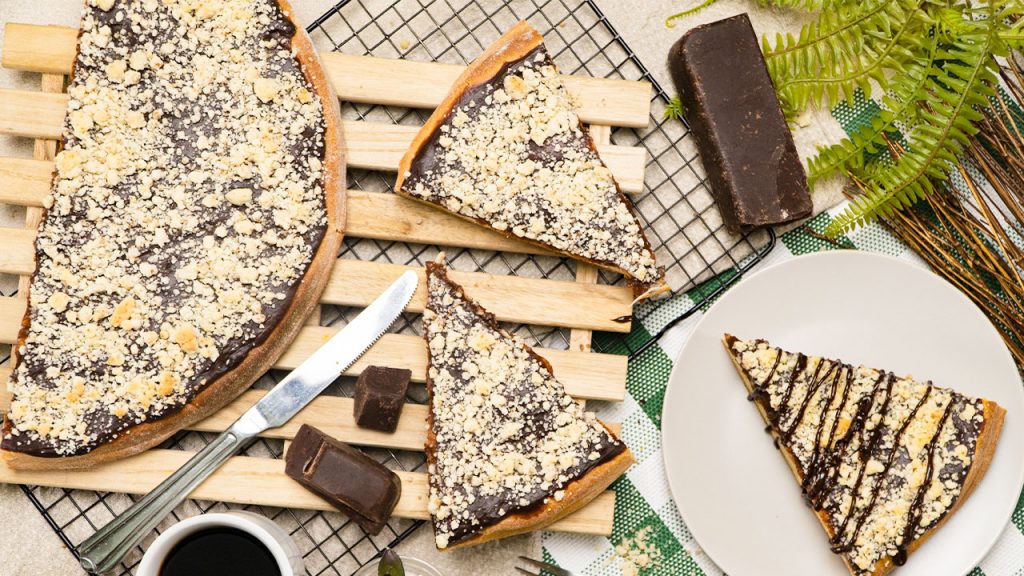 27 of 32
Dessert Pizza
Pizza is nearly everyone's favorite food. So it's only a matter of time before you try dessert pizza. Like the iconic dish topped with various pizza toppings that make them more delicious, dessert pizzas are topped with sweet and delectable treats such as chocolate ganache, chips, pudding, Bavarian cream, fruits, nuts, and more.

You can go big with all the fruits ensemble. Or keep it simple with sweet chocolate pudding sauce topped with homemade sugar crumble! Kids will surely put this on top of their favorite birthday desserts. For easy cutting, don't be shy about using your handy pizza cutter for this dessert as well.

Try Recipe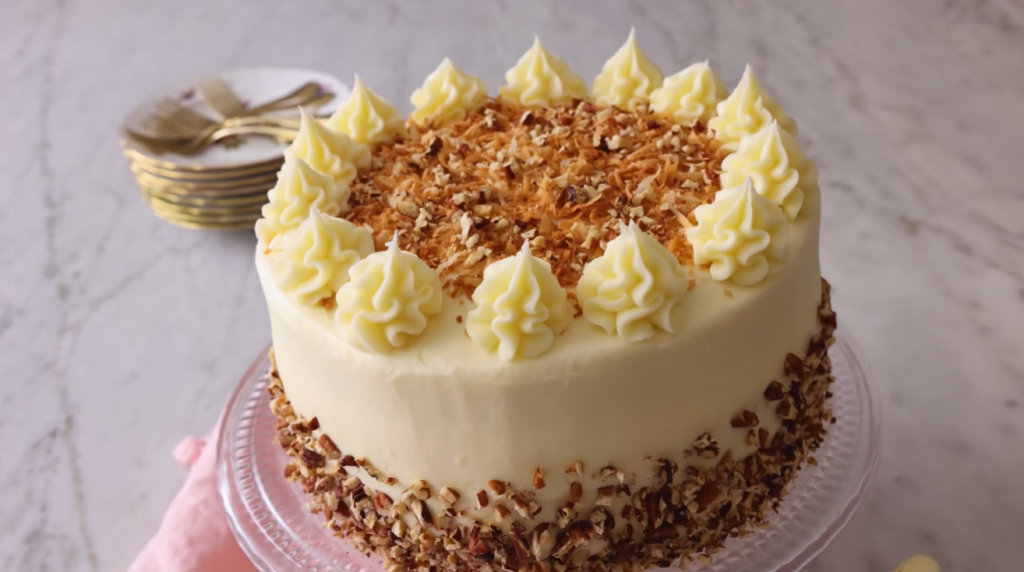 28 of 32
Italian Cream Cake
There's no simple way to put it, this Italian cake is a showstopper anyway you slice and look at it. The cake is made with rich pecan and coconut-flavored batter. And then it's filled with cream cheese frosting, binding all the components together. All in all, it's rich, creamy, and moist. It also doesn't help that it's a beautiful cake too! Put it at the center of your buffet table and guests will surely gush over how you made it.

Try Recipe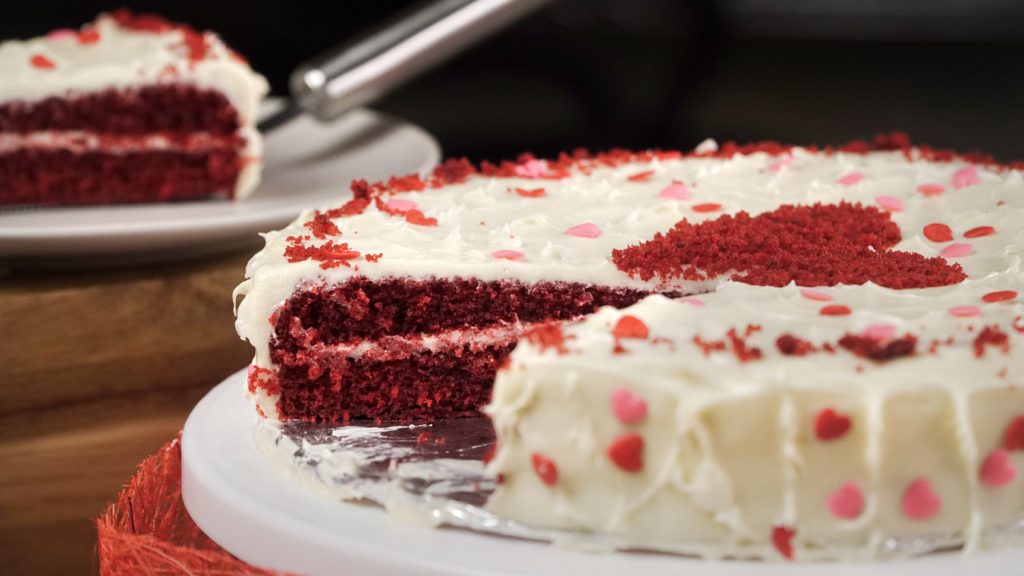 29 of 32
Red Velvet Cake
Who said red velvet cakes are reserved only for romantic dinners on Valentine's Day? With their stunning red color, it will be a shame to leave it out of birthdays. Besides, the cream cheese frosting is absolutely delicious and complements the insanely rich cake nicely. We guarantee you that this heaven on a plate is a sure stunner on any occasion.

Try Recipe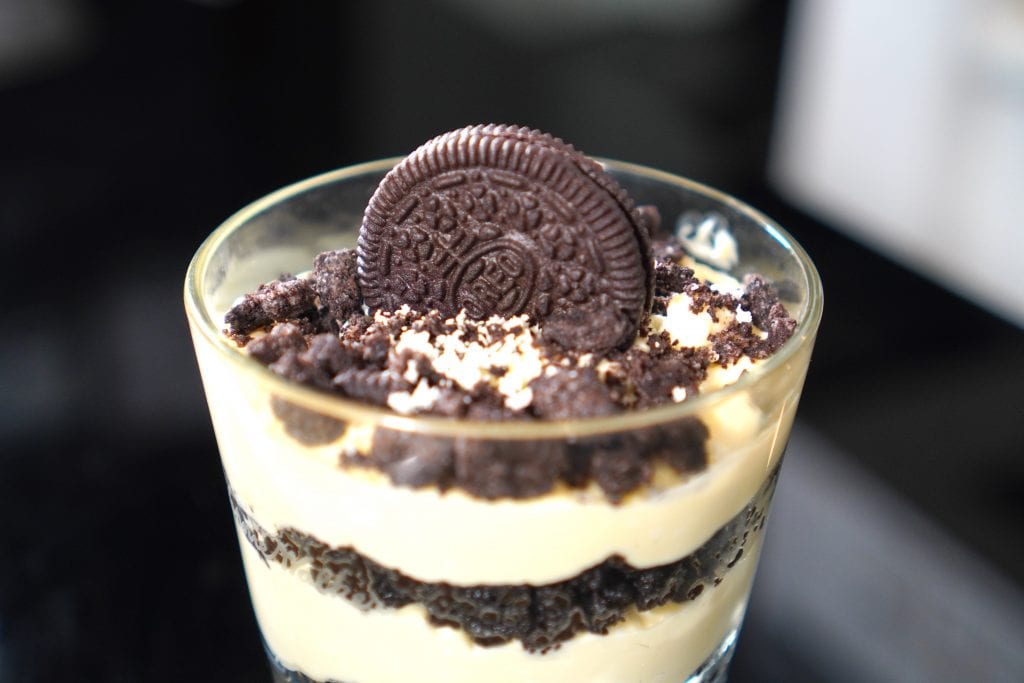 30 of 32
Oreo Dirt Cup
Chocolate mousse sitting in beautiful dessert glasses is a staple at birthday parties or any special occasion. They're neatly served and you don't have to bother slicing cakes into plates. But other than mousse, another crowd favorite you can make is an Oreo dirt cup. This chocolatey and creamy dessert has alternating layers of cream cheese and crushed Oreos that you can dig in and enjoy!

Try Recipe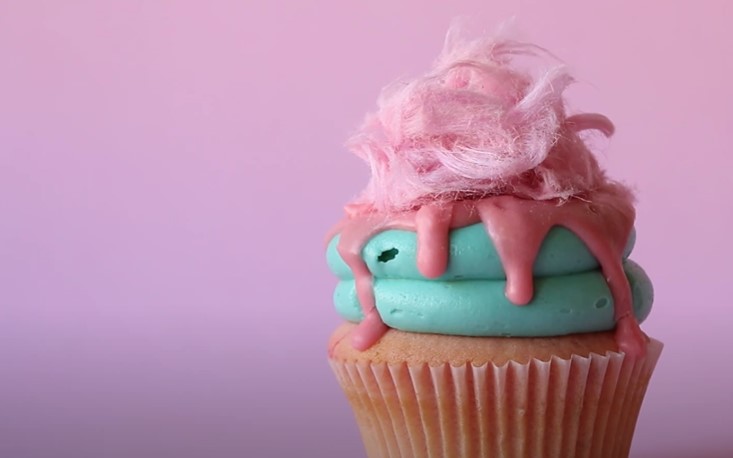 31 of 32
Cotton Candy Cupcakes
Throwing a birthday bash for kids needs a tremendous amount of creativity to keep it fun and interesting. That involves crazy-looking food or desserts like these cotton candy cupcakes that made us think about the cookie monster. In this dessert, you'll find cotton candy cupcakes and buttercream with a fluff of real cotton candy as a topping! Your guests will finish them before the party even ends.

Try Recipe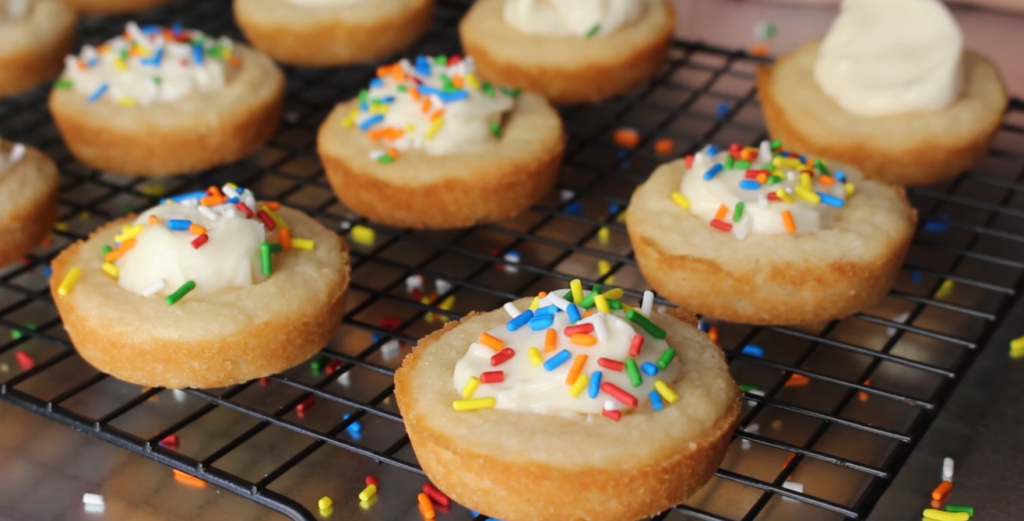 32 of 32
Funfetti Cheesecake Cookie Cups
Many have combined the allure of cookies and cakes. But have you ever combined the flavor of cheesecake and cookies in one dessert? Well, if you haven't yet, then a birthday party is the perfect opportunity. This dessert captures the sweet taste and crispy texture of cookie dough and the rich and thick mouthfeel of cheesecake. Top it with rainbow sprinkles to complete this birthday party dessert!

Try Recipe