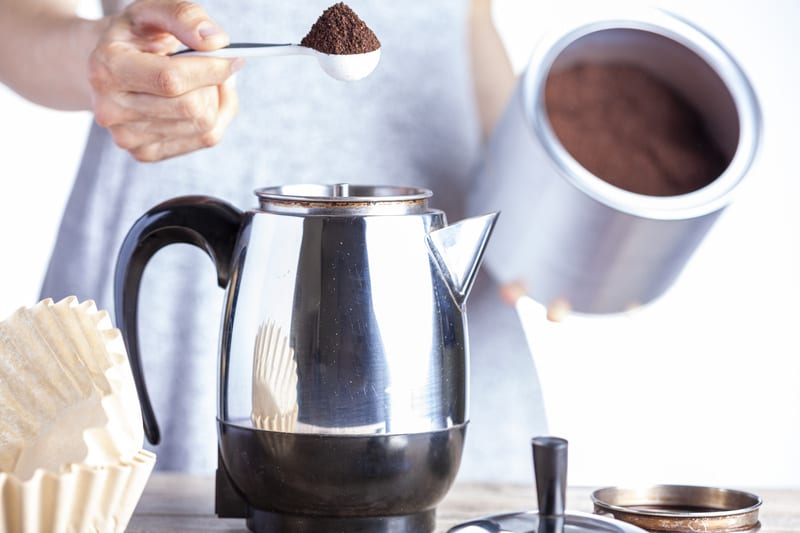 15 Best Coffee Percolators for Coffee Lovers This 2022
There is no better way to start our mornings than with a cup of freshly brewed coffee. This beverage works wonders as an energy booster and it's just one of those things we need to help us conquer the challenges of a day. Although the fastest way to drink your cup of joe is by mixing a cup of instant coffee, you will not get the same satisfaction as you'd have with a freshly brewed one. For fans of freshly ground beans, a coffee maker with a grinder is right for you. But if you prefer making more effortless brews, then a coffee percolator is exactly what you need. 
But what is a coffee percolator? Often mistaken for a Moka pot which produces strong concentrated coffee, a coffee percolator is actually a kettle-like device that brews medium-strength coffee by continuously recycling boiling water to filter through the coffee grounds. It takes a true coffee connoisseur to brew the perfect cup of coffee from the percolator since there is a real risk of burning it if you're not careful. For those who are willing to take the plunge, below are our top coffee percolator picks for you!
Our Best Coffee Percolators at a Glance
15 Best Coffee Percolators
What to Look for In a Coffee Percolator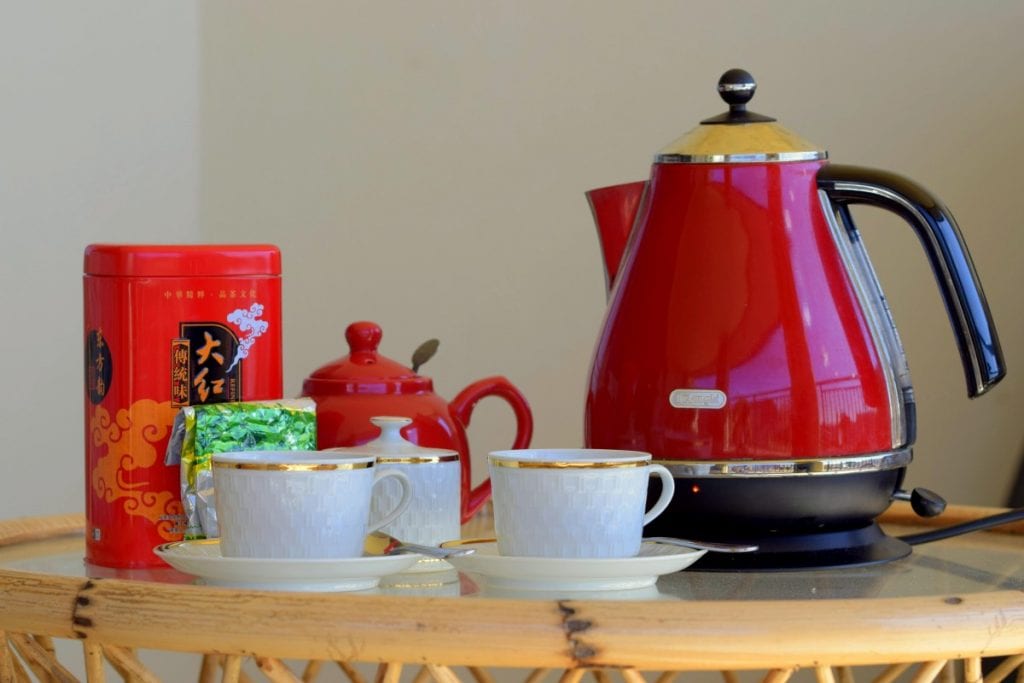 Finding the perfect coffee percolator is a tedious job even for a coffeeholic. It's especially hard to decide on one when there's a surprising (and confusing) array of choices in front of you. Stay cool! We've put a list of what you have to consider before buying one.
Stovetop vs Electric
A basic consideration when you look for a coffee percolator is choosing between a stovetop or an electric one. Stovetop options need constant attention to avoid over brewing but are generally more affordable and dishwasher safe. They are also versatile as they can be used over the fire or your grill during a cookout. Electric percolators, on the other hand, provide more convenience. They can be left on their own because of the automatic shutoff feature and they brew more coffee in a single seating. 
Material
The next factor that you have to consider is material. Most percolator pots are made from stainless steel because they are priced for durability. Nowadays, however, glass percolators have proven that they're handy to have around as well for being a non-reactive material. The view it provides is also a hit among coffee lovers and those who want to ensure they don't over brew their precious coffee grounds.
Capacity
These products usually come in two, four, eight, and 12-cup capacities. But keep in mind that these measurements are not a whole cup. So if you're a fan of coffee and living alone, we recommend buying one that can accommodate at least four cups.
READ ALSO: 15 Ways To Take Your Morning Coffee To The Next Level 
Features
While traditional stove coffee percolators come with basic functions, modern ones have a variety of features to choose from. Some electric coffee percolators have light indicators that tell you if it is finished brewing. Others have an automatic shut-off or even programmable features that can start and stop according to your preference. Also, there are those that can keep your coffee piping hot for refills. 
Ease of Cleaning
While the various features may be enticing, it is also important to be practical. After all, you wouldn't want to spend more time cleaning than making coffee. Before buying one, check if it's dishwasher safe or if the parts are easy to attach and detach for easy cleaning. Coffee percolators that use paper filters are also easier to clean.
Frequently Asked Questions
How to make coffee in a percolator?
Percolators make the coffee brewing process a walk in the park. All you have to do is fill the basket with ground coffee beans and fill the lower chamber with water. Then, just as how you would boil water in a kettle, place your stovetop percolators over a stove and wait for your coffee to brew. For electric percolators, you just need to simply turn them on. 
While most electric percolators have automatic shut-offs and ready-to-drink indicators, stovetop percolators do not have this feature. This is why you must watch over your coffee while it's percolating. We recommend setting a timer if you're using a stovetop (the user manual should tell you how long to set it). 
What coffee grind size should I use in my percolator? 
Coarse coffee grounds are the best go-to coffee grounds for percolators. Because coffee grounds stay in contact with water longer in percolators, using coarse grinds will help release the flavor gradually. Using fine grounds will cause the flavors to diffuse too quickly and will make coffee murky and bitter instead. 
How long do you perk coffee in a percolator?
How long to perk your coffee depends on how strong you'd want your brew to be. Generally, you'd want to perk your coffee for no more than 10 minutes. Once your water is bubbling at regular intervals, you can perk it for 6 to 8 minutes for a cup of medium to heavy roast. For a lighter roast, just under 5 minutes should suffice. 
How to clean a coffee percolator?
For basic cleaning, rinse and brush the carafe and filter basket after each use to remove any residual coffee grounds. To prevent limescale buildup though, your percolator will need a more thorough wash once a week. To do so, fill your percolator with some water and add half a cup of baking soda. As it begins to bubble, slowly add a few teaspoons of white vinegar. Cover the lid and gently shake the percolator for 1 to 2 minutes. Rinse it thoroughly and see your percolator turn as good as new.