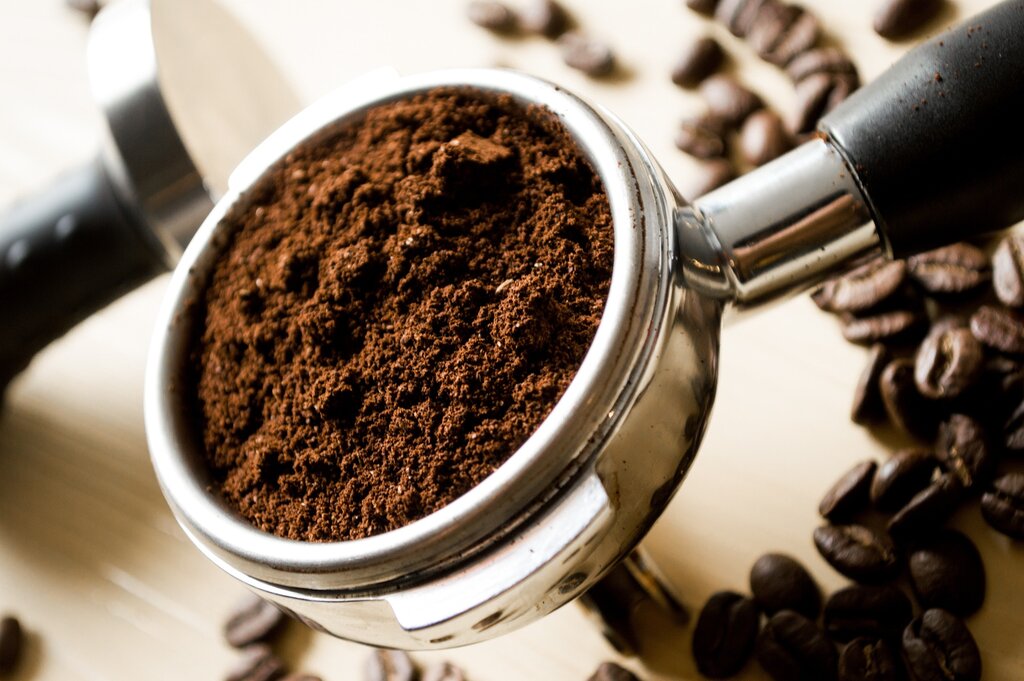 13 Best Ground Coffee For Your Coffee Bar This 2022
Some people (including you, maybe) can not go on with their day without a sip of that refreshing elixir of energy. There are mornings when you're running late for work that you trudge towards your coffee bar. In moments like this, you will most likely go for ground coffee.
But first, what is ground coffee? Simply put, it's the result when whole coffee beans are ground into fine powder. Touching on the ground coffee vs whole bean (or freshly-ground) debacle, pre-ground takes the cake because of its ease of use and accessibility. That's because, with whole bean coffee, you will need to do the grinding process yourself before finally brewing your morning pick-me-up. But then again, many coffee lovers are all about freshly ground coffee because of its freshness and complex flavor. However, pre-ground coffees (the products we have on this list) are way more convenient since it takes less time to prepare and is not as messy to use.
Without much ado, below is a rundown of the best ground coffee brands for every coffeeholic. Whether you're looking for something with bold, deep flavor or for your cold brew, there is one on this list that will surely elevate your morning coffee! 
Have some extra time to grind your own coffee? Here's our article on Coffee Maker With Grinder: 12 of the Best For Coffeeholics.
Our 13 Favorite Ground Coffee Brands at a Glance
13 Best Ground Coffee Brands You Can Buy Today
At its heart, the world of ground coffee is vast, not to mention varied. And the hard part is cherry-picking the best ones among them. So, to narrow down the endless choices, we considered a few determining factors such as flavor notes, roast types, and the origin of the coffee beans. These options range from dark roast to light from coarse to fine grind. Moreover, we also weighed the pros and cons of each product. After careful considerations, here are the best ground coffee brands:
How To Pick the Best Ground Coffee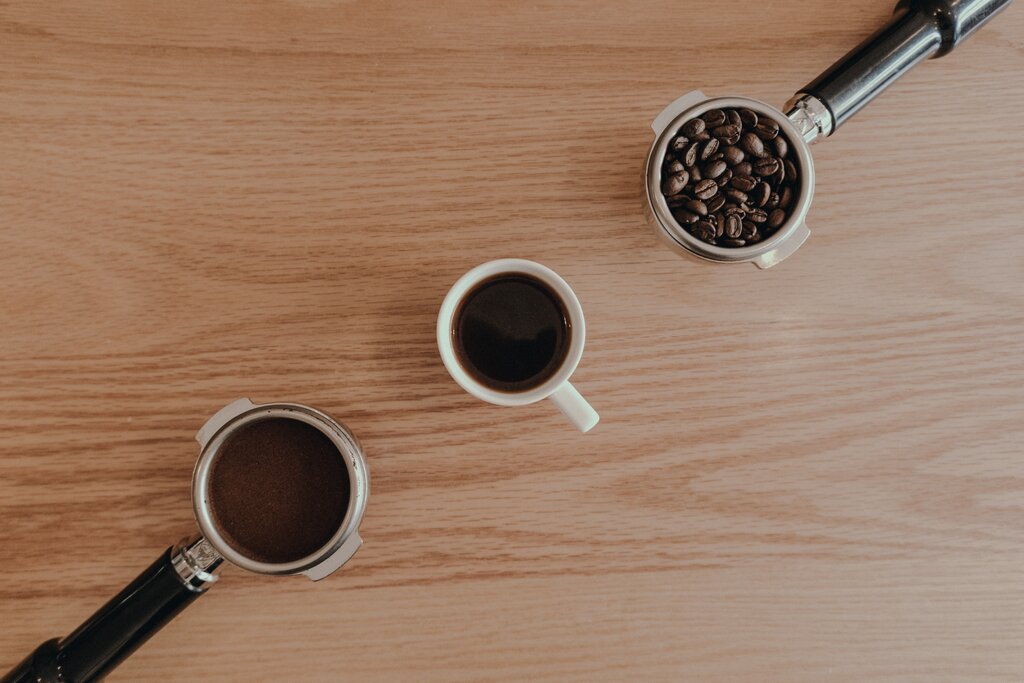 It's easy to feel overwhelmed when you're in a coffee aisle or even the Internet surrounded by best ground coffee brands. We totally understand! Considering the vast options, deciding which is the best to buy can be a daunting task. So, here are the factors to keep in mind to help you single out the best coffee for your coffee bar: 
Types of Beans
On the whole, there exist four main types of coffee beans:  Arabica, Robusta, Excelsa, and Liberica. One of the major elements setting these coffee beans apart from each other is their taste. Arabica beans fall on a smooth, sweeter scale, with hints of chocolate and sugary flavor. Not to mention, it's the most popular among the four categories. Meanwhile, Robusta beans have a stronger flavor profile, bordering on bitter even, with grainy or rubbery notes. Liberica, on the other hand, has a floral and fruity palate. These coffee beans also come in irregular shapes and are a bit larger as compared to the other types. Lastly, the flavor of Excelsa beans is almost akin to light roast—tart and fruity. Still, the results depend on the growing process. Nonetheless, knowing about these types of coffee beans, all about their palate and all, can help you narrow down your options.
Origin
Coffee beans, if you don't know yet, have different origins. Meaning, they are sourced from various regions around the world. Generally, there's a single-origin coffee and there are coffee blends. To put it simply, single-origin coffee originates from one farm or organization. Now, a coffee blend is the result when coffee beans from different sources are combined to extract unique flavors. Nonetheless, each has a distinct flavor profile. Choose the one you prefer most.
Roast Level
Coffee beans undergo the roasting procedure to unleash the essential oils, unraveling their unique flavors in the process. Now, before you go shopping for coffee, note that there are several roast levels: light, medium, and dark. 
Light roasts, which are brown, tend to have a dry texture, with no oil on the surface. This type of roast usually retains the coffee bean's natural aromas and flavors. They are often described as bright-tasting, all with that crisp acidity. Meanwhile, the medium roasts are almost similar to lighter roasts when it comes to color and texture. They are also brown and have no oil on the surface of the coffee beans. When it comes to flavor, you will notice deep caramel sweetness. That's because they usually undergo a longer roast time than light roasts. On the other hand, dark roasts are dark brown, akin to that of chocolate. Unlike the other levels, this one, in particular, has an oily surface. Dark roast coffees also provide a deeper and bold flavor with low acidity.
Flavor Notes
As coffee beans undergo different preparation methods, naturally, the resulting products have varied flavor profiles. Generally, coffee offers a complex blend of palates. Some have notes of chocolate, whereas others provide a vibrant, fruity taste. Always cherry-pick the one you know would please your taste buds. 
Grind Size
Before you go shopping, you might want to start understanding grind sizes first. Note, each grind size is best suited to different brewing methods. For instance, coarse grinds, which resemble kosher sea salt, are ideal for French presses and percolators. The medium grind, on the other hand, is a little less chunky as compared to the coarse grind. It's also great to use in a French press. Next is the fine grind coffee, the most common grind size you'll find in the market. Obviously, coffee beans are ground to achieve a fine sugar-like consistency. Such grind sizes are perfect for espresso brewing, stovetop, and AeroPress. 
Frequently Asked Questions (FAQ)
Is ground coffee and instant coffee the same thing?
Touching on instant coffee vs ground coffee, note that the former has already been brewed and processed. Conversely, ground coffee is coffee beans that are ground up to various sizes. In essence, both are coffee but are not the same thing.
These two also have distinct characteristics completely separating them from one another. For instance, instant coffee will dissolve straight away when you add water into it, unlike the ground one. Instant coffees are also way cheaper than ground coffee. Now, if you want that caffeine punch, go for the ground type as it has higher caffeine content. 
How long does ground coffee last?
Does ground coffee go bad? Well, yes! But if stored properly, pre-ground coffee can have a shelf life of three to five months in a dry storage area and up to two years in the freezer. 
However, note that this depends if the bag or can of coffee is opened or not. If opened, it could have a shorter shelf life. So, we suggest that you consume it within one to two weeks after opening the package.
How to store ground coffee?
The best way to store ground coffee is by placing them in an airtight container then storing them in your pantry or any cool, dark, dry place. Make sure that they are not exposed to direct sunlight or heat. If you want to keep them for longer, you can store them in the freezer. However, you should know that there will be, most likely, a build-up of moisture in the container or packaging.