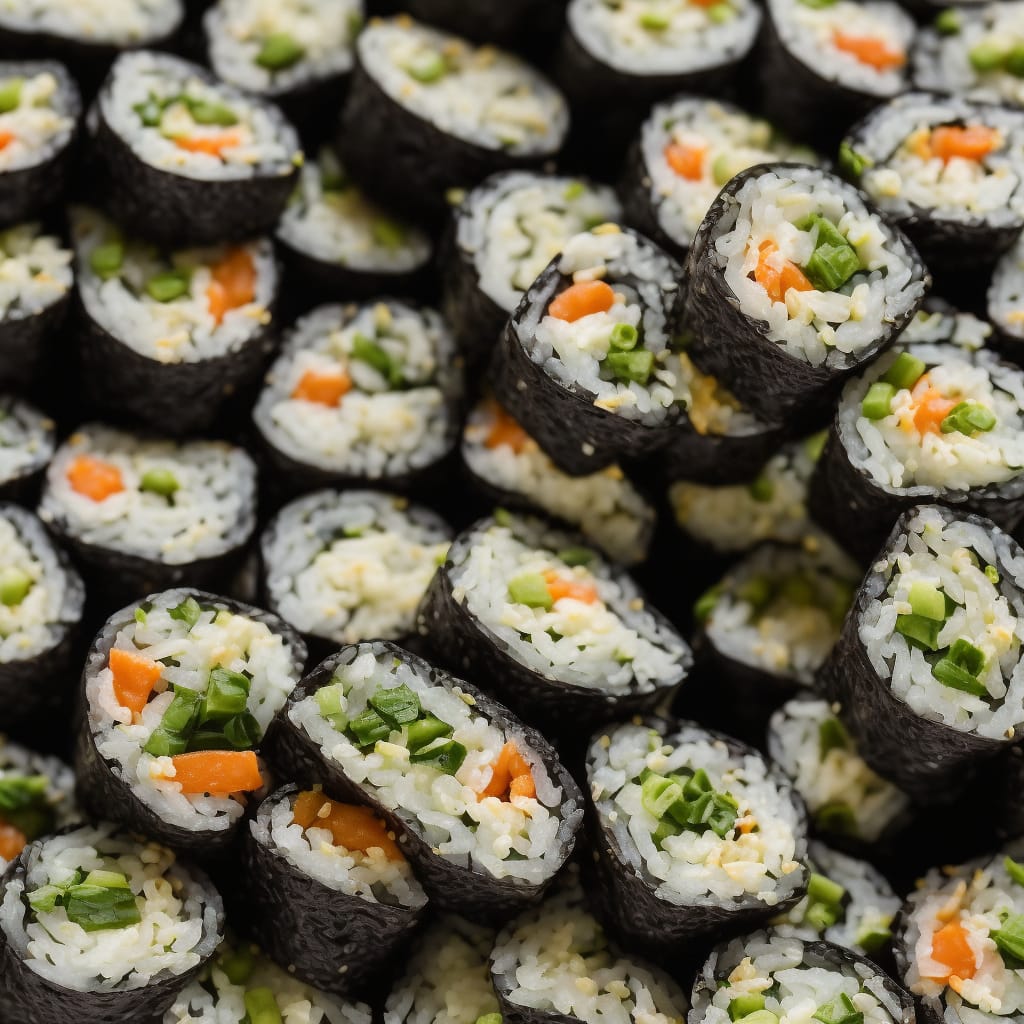 Vegetarian Nori Rolls Recipe
How To Make Vegetarian Nori Rolls
If you're out and about and need an easy meal to take with you, then go for some wraps to suit your on-the-go lifestyle. Make use of these wrap recipes for something easy to assemble! Don't worry, these don't skimp on taste or flavor. Nothing more to say? Well then, it's a wrap!
Ingredients
4 sheets of nori seaweed
2 cups cooked sushi rice
1/2 cucumber, cut into thin strips
1 avocado, sliced
1 carrot, julienned
1/2 red bell pepper, sliced
1/2 cup sprouts
Soy sauce, for dipping
Instructions
Place one sheet of nori seaweed on a clean surface.

Spread a thin layer of sushi rice over the nori, leaving a 1-inch border at the top.

Arrange the cucumber, avocado, carrot, bell pepper, and sprouts in a line across the rice.

Carefully roll up the nori, tucking in the filling as you go. Wet the top border with a bit of water to seal the roll.

Repeat with the remaining ingredients.

Use a sharp knife to slice each roll into bite-sized pieces.

Serve with soy sauce for dipping.
Nutrition
Calories :

100kcal

Total Fat :

2g

Saturated Fat :

0g

Cholesterol :

0mg

Sodium :

300mg

Total Carbohydrates :

20g

Dietary Fiber :

5g

Sugar :

2g

Protein :

3g