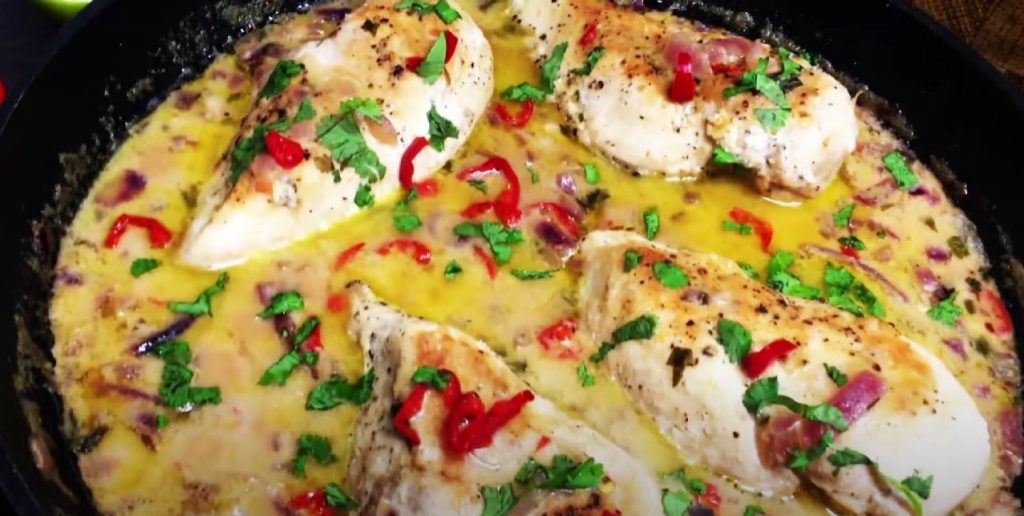 Coconut Lime Chicken and Broccoli Recipe
How To Make Coconut Lime Chicken and Broccoli
Do something new with your stir-fries with this coconut lime chicken recipe. Meat and broccoli are cooked until tender in a bright & zesty coconut sauce.
Ingredients
For Coconut Lime Sauce:
For Stir-Fry:
For Toppings:
Instructions
In a medium bowl, whisk together the coconut milk, chicken stock, lime juice, sugar, cornstarch, grated ginger and grated lemongrass until combined.  Set aside until ready to use.
Season the chicken with a few generous pinches of salt and pepper.  Heat 1 tablespoon oil over medium-high heat in a large sauté pan.
Add the chicken and sauté for 5 minutes, stirring and flipping occasionally, until cooked through.  Transfer the chicken to a clean plate and set aside.
Add the remaining 1 tablespoon olive oil to the sauté pan.  Add the white parts of the scallions and garlic and sauté for 2 minutes, stirring frequently.
Pour in the sauce mixture and whisk to combine.  Let the sauce continue cooking until it reaches a simmer.
Add the broccoli to the sauce and gently toss for 1 minute until it is completely coated.  Add in the chicken and toss until combined.  Remove from heat.
Taste and season the dish with extra salt, pepper, lime juice and/or sugar if needed.
Serve warm over rice or noodles, garnished with lots of fresh cilantro and the dark parts of the green onions, plus a few sliced chiles, if desired.  Enjoy!
Nutrition
Monounsaturated Fat: 

6.91g
Polyunsaturated Fat: 

2.25g