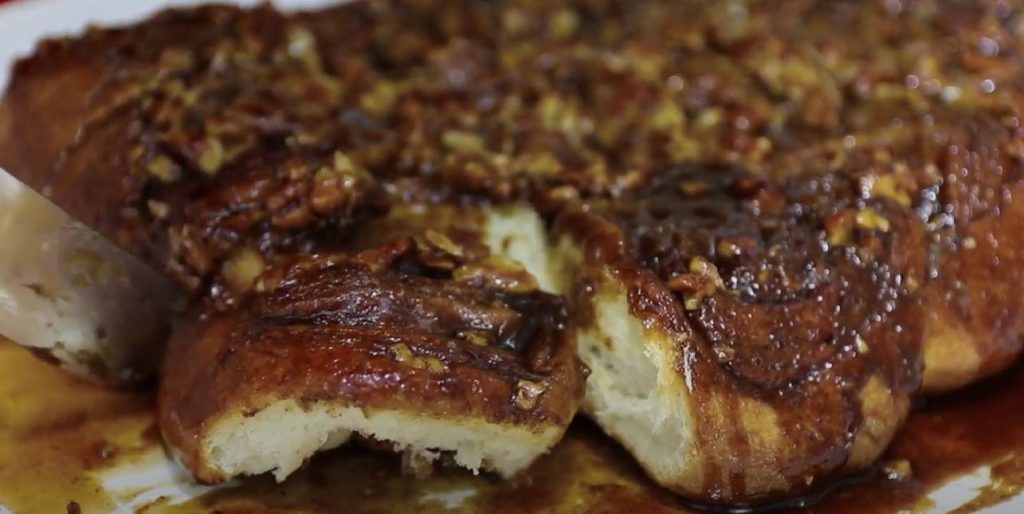 Slow-Cooker Sticky Buns Recipe
How To Make Slow-Cooker Sticky Buns
Yes, you can make sticky buns in a slow-cooker. This easy recipe calls for biscuit dough, butter, sugar, and pecans to make buttery and nutty buns.
Total:
2 hours 10 minutes
Instructions
Whisk together ½ cup melted butter and brown sugar in a medium bowl until smooth. Spread half of the mixture into the bottom of a slow cooker. Sprinkle about half of the pecans over the mixture
Add remaining melted butter to a shallow bowl and pour cinnamon sugar into a separate shallow bowl. Dunk each biscuit dough round into butter then toss in cinnamon sugar.
Place biscuits on top of pecans. Spread the remaining butter and brown sugar mixture over the biscuit dough. Then sprinkle with remaining pecans.
Cook on high heat until the dough is cooked through, about 1½ to 2 hours.
Run a butter knife along the edges of the sticky buns in the slow cooker. Very carefully, invert the sticky buns all at once onto a serving platter
Serve warm and enjoy.
Nutrition
Monounsaturated Fat: 

14.99g
Polyunsaturated Fat: 

5.25g