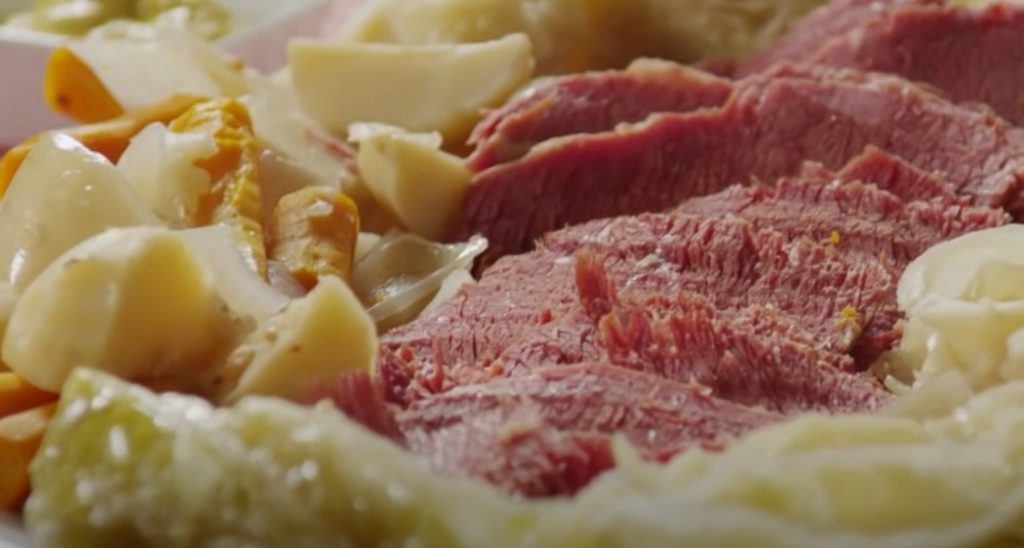 Slow Cooker Corned Beef and Cabbage Recipe
How To Make Slow Cooker Corned Beef and Cabbage
Take 15 minutes to prepare this flavorful and tender slow cooker corned beef and cabbage with potatoes, carrots and whole grain mustard.
Total:
8 hours 15 minutes
Instructions
After removing the corned beef from the bag, rinse it under cold water to rid it of any remaining brine. Then place the brisket into the slow cooker, fat side up.
Sprinkle the contents of the spice packet over the brisket and add the onion and garlic. Pour the water over the brisket and cook on Low for 8 hours (or on High for 4 hours).
With 2 hours of cook time remaining (or 1 hour if cooking on High), carefully remove the corned beef from the slow cooker to a plate.
Add the cut potatoes to the bottom, then return the brisket to the slow cooker. Nestle the cabbage pieces and carrots around the beef and cover.
Continue to cook the corned beef for 2 hours if cooking on Low (or 1 hour if on High).
Once the potatoes are fork-tender and a piece of brisket easily flakes off when pierced with a fork, carefully remove the corned beef from the slow cooker to a cutting board, using a pair of tongs.
Slice the brisket ¼- to ½-inch thick, against the grain. Transfer to a serving platter and arrange the cabbage, carrots, and potatoes around it.
Alternatively, return the corned beef slices to the slow cooker to keep warm and serve directly from the pot.
Top with whole grain mustard, if desired.
Nutrition
Monounsaturated Fat: 

19.24g
Polyunsaturated Fat: 

1.62g