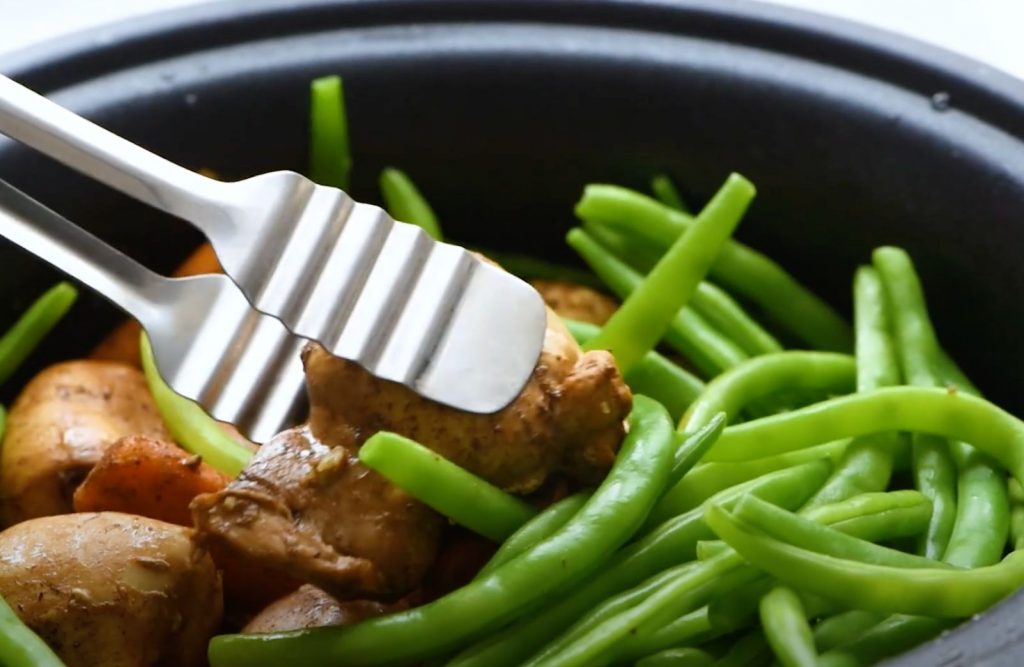 Slow Cooker Brown Sugar Balsamic Chicken and Vegetables Recipe
How To Make Slow Cooker Brown Sugar Balsamic Chicken and Vegetables
Up for a simple yet tasty meal? Then this slow-cooked sweet-savory balsamic chicken will deliver a complete dish together with some veggies.
Instructions
Pour olive oil and garlic in the bottom of a 5 to 6-quart slow cooker. Line the bottom with baby carrots and potatoes. Add the chicken thighs on top.
In a small bowl, whisk together the brown sugar and balsamic vinegar. Pour it on top of the chicken thighs and veggies.
Cover and cook on Low heat for 8 hours or High for 4 hours. Add green beans during the last 30 minutes of cooking time.
Garnish with fresh parsley. Enjoy!
Nutrition
Monounsaturated Fat: 

11.72g
Polyunsaturated Fat: 

5.61g