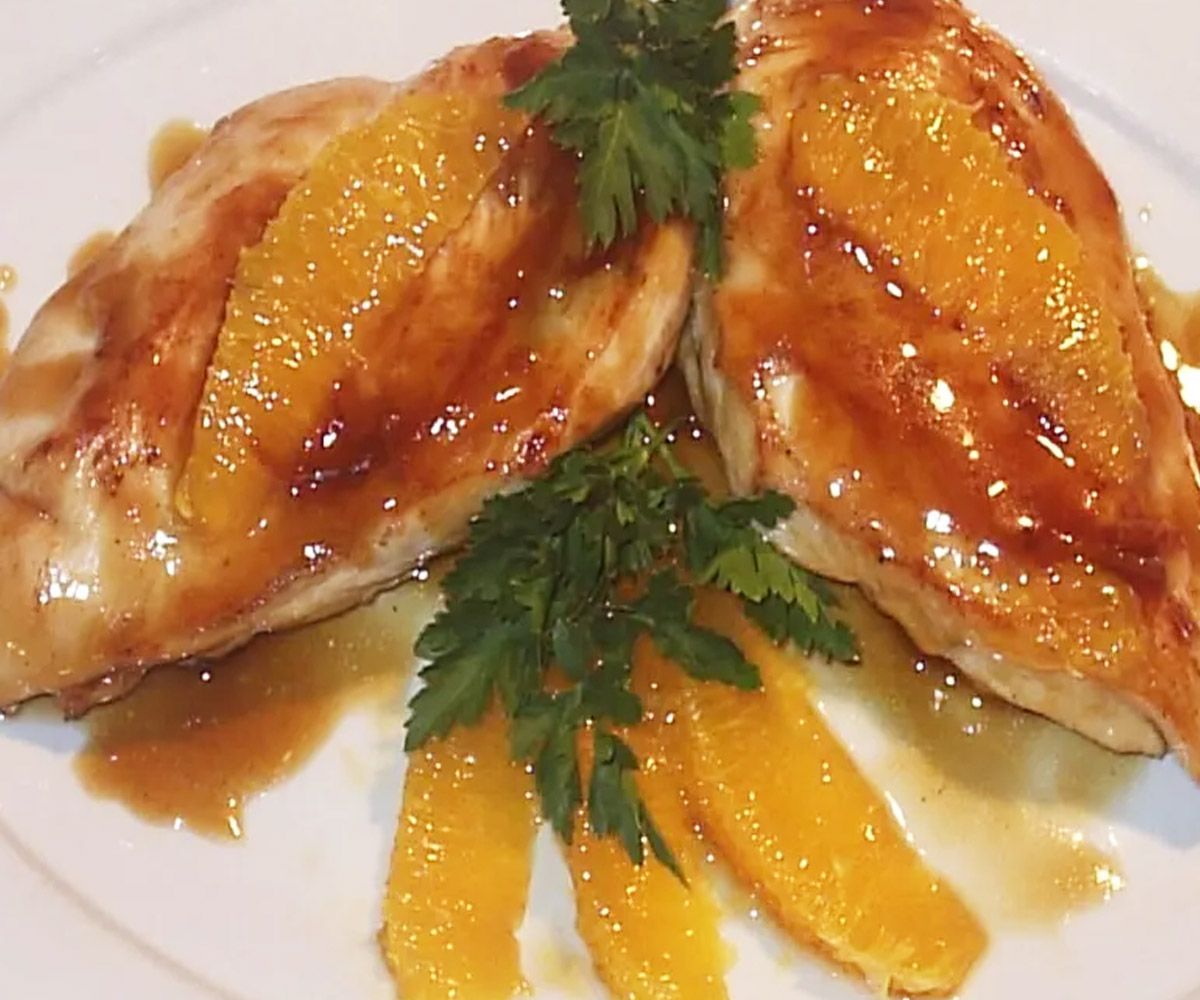 Chicken A La Orange Recipe
How To Make Chicken A La Orange Recipe
Hot stews and pot roasts are just some of the deletcable meals you get out of a slow cooker. It takes a bit of patience but it's worth every meat-melting bite. You'll enjoy the cooking as well as the eating with these slow cooker recipes.
Ingredients
4 chicken breasts
Salt and pepper, to taste
2 tablespoons olive oil
1 cup orange juice
¼ cup honey
2 tablespoons soy sauce
1 tablespoon cornstarch
1 tablespoon water
Orange slices, for garnish
Fresh parsley, for garnish
Instructions
Season the chicken breasts with salt and pepper.

In a large skillet, heat the olive oil over medium heat. Add the chicken and cook for 5-6 minutes on each side until golden brown and cooked through. Remove from skillet and set aside.

In the same skillet, add the orange juice, honey, and soy sauce. Bring to a boil and let it simmer for 5 minutes.

In a small bowl, whisk together the cornstarch and water to make a slurry. Add the slurry to the skillet and stir well. Cook for an additional 2 minutes until the sauce thickens.

Return the chicken to the skillet and coat it well with the orange sauce. Cook for another 2 minutes until heated through.

Serve the chicken hot, garnished with orange slices and fresh parsley.
Nutrition
Calories :

350kcal

Total Fat :

8g

Saturated Fat :

1g

Cholesterol :

80mg

Sodium :

500mg

Total Carbohydrates :

31g

Dietary Fiber :

1g

Sugar :

27g

Protein :

38g