As hearty as the merry-making season, this Christmas casserole recipe is perfect to serve in welcoming the season of joy and goodwill! Plus, we're going all out in meat and spices with this Christmas Breakfast Casserole. A bite of it gives a burst of flavors with savory breakfast sausages, sweet soft ham, and various earthy spices.  
This easy recipe makes a worthy addition to your Christmas morning traditions. Serve this with our Spiked Eggnog Latte Recipe and your guests won't believe you're the person behind all these delectable dishes! Just the thought of this tasty combo makes our mouth water so let's dive right into making this Christmas morning casserole recipe.
What's In Our Christmas Casserole?
Casseroles are the easiest dish to whip up after a crazy Christmas celebration. It's an all-in-one dish and a worthy contender for a spot at your Christmas table. A must-try holiday casserole comfort food is our Sausage Eggplant Lasagna Recipe which pairs well with any roasted dish. You can also make a green bean and potato casserole perfect for family get-togethers this holiday season.
The formula of an ultimate casserole requires vegetables, a binder, and a topping. So if you're sure you'll be sleeping in, make this ahead by following the instructions on our CAQ section down below.
We're using the flavorful breakfast sausage as the main ingredient for our Christmas morning breakfast casserole. If you're wondering which breakfast sausage to use, we recommend using either banger or chipolinis. Banger breakfast sausages add a slightly herbal peppery taste to our Christmas morn casserole. While chipolinis gives it a spicy peppery taste with a subtle hint of sweetness.
The sweet and smoky flavors of ham blend well with the peppery flavor of the sausage. Plus no stale bread will be put to waste, as we're using it to absorb all the flavors of our ingredients. Be sure to use dense bread such as biscuits, muffins, and croissants so it can fully absorb the flavors with its tight crumbs.
And to finally bind our Christmas casserole, we're using beer to add richness to our Christmas casserole recipe. Deglazing our spice mix with beer brings out the savory flavor of the meat while enriching the flavor of the green chiles. It imparts a rich herbal flavor to our dish too!
If you're wondering if this bread casserole is safe for the kids, it definitely is! The alcohol content evaporates when you simmer it, so we're sure the kids can take a bite of this scrumptious casserole. 
Tips In Making Christmas Casserole And Variations To Try
Trying to stay away from alcohol? You can also use ginger ales or chicken broth in place of the beer. Chicken broth is a classic binder to casseroles. While ginger ales add a sour peppery flavor to this Christmas breakfast recipe.
Can't find any sausages? You can always make one on your own with our Homemade Italian Turkey Sausage Recipe. Our sausage recipe makes a perfect alternative for bangers with its different spices and flavorful herbs.
If you have leftover sweet ham, you can also make use of them and save you a trip to the grocery. Sweet Christmas hams like our Honey Baked Spiral Ham Recipe adds more sweetness to our casserole as they're cooked in fruit juices and honey. 
If bacon is your guilty pleasure, you can also sprinkle a few bacon bits on top or add layers of bacon strips. Your guests will surely be surprised by the heavenly meaty combination of ham, sausages, and bacon. And to top off all this deliciousness, we're mixing in more buttery flavors with the help of the creamy Monterey jack. You can also opt for a different kind of cheese, like pepper jack or Mexican cheese with spicy yet creamy flavors. 
Now, if you're wondering what more can you serve for Christmas morning breakfast, read on to discover more Christmas morning recipes.
More Christmas Breakfast Recipes And What To Serve With Our Breakfast Casserole 
Serve this savory Christmas casserole with our Christmas Morning Cinnamon Rolls Recipe! This will dazzle everyone with your Christmas morning breakfast ideas.
Whether you prefer pancakes or waffles, our Eggnog Waffles Recipe perfectly balances the creamy cheesy breakfast casserole with its nutty-sweet moist waffles.
Start a new family tradition by serving our Roasted Broccoli or Roasted Asparagus Recipe with our casserole for a healthy hearty meal. So if you woke up a bit late, roasting this easy-to-make side dish is the perfect Christmas miracle for your breakfast table.
Now that our Christmas morning breakfast recipes are complete, ready to make the best Christmas breakfast casserole?
Christmas Breakfast Casserole Recipe Video
How To Make Christmas Morn Casserole
Make this Christmas Morn Casserole Recipe ahead to save time and catch some z's for a festive Christmas day. Filling and delicious, the family will surely love the classic casserole sausage and ham combination with a hint of malty beer.
Ingredients
For Sausage Mixture:
2

tbsp

butter,

unsalted

½

cup

red onion,

chopped

1

cup

ham,

cooked and diced

¾

lb

breakfast sausage of your choice,

preferably banger or chipolinis, removed from casing and crumbled

4

oz

mild green chiles,

(1 can), drained and chopped

½

tsp

cumin,

ground

½

tsp

oregano,

dried

1

tsp

chili powder

½

cup

beer of your choice

salt and ground black pepper,

to taste

cooking spray
For Bread Mixture:
8

eggs,

whole

1

cup

milk

4

cups

stale bread of your choice,

preferably day-old biscuits, muffins, or croissants, crusts trimmed and cubed

2

cups

Monterey jack,

pepper jack, or Mexican cheese of your choice, grated
To Serve:
tomato sauce,

optional

grated cheese,

optional

shredded salad greens,

optional

sour cream,

optional
Instructions
Sausage Mixture:
Preheat the oven to 350 degrees F. Grease your baking casserole with cooking spray.

Heat up a skillet and melt the butter. Add in the onions, ham, and sausages then saute until sausage turns golden brown.

Add in the green chiles, cumin, oregano, and chili powder. Saute briefly.

Deglaze with beer and reduce briefly.

Season with salt and ground black pepper. Adjust accordingly and set aside to cool down.
Bread Mixture:
In a mixing bowl, combine the eggs and milk. Beat until evenly incorporated.

Add your stale bread and half of the sausage mixture into the bowl. Fold until well coated.

Transfer your soaked bread to the baking casserole, then add your remaining sausage mixture, and finally sprinkle the top with cheese. Bake for roughly 30 minutes.

Transfer to a cooling rack.

Serve with tomato sauce, cheese, shredded salad greens, or sour cream and enjoy!
Recipe Notes
If you decide to serve your breakfast casserole with tomato sauce, we suggest using ¼ cup of tomato sauce per serving. You can also make different combinations of our suggested toppings besides tomato sauce: grated cheese, shredded salad greens, and sour cream.
Commonly Asked Questions
Can I make this casserole ahead?
Of course! Make your sausage and bread mixture then assemble your Christmas casserole. Cover your casserole using a lid or plastic wrap and store it in the fridge overnight. When you're ready to bake it, spread the Monterey cheese on top then pop it in the oven. Bake according to the recipe instructions and serve!
How do I store leftover casserole?
Cover your casserole dish then store it in the fridge and it will last for up to 3 to 4 days. But if you want to keep it longer, cut them into individual portions then store them in a freezer-safe bag. Freezing your casserole will help it last for up to 6 months.
How do I reheat a leftover casserole?
For an easy instant meal, loosely cover your casserole with foil then put it in the oven. Reheat it at 350 degrees F for 20 to 30 minutes or until thoroughly warm. For your frozen casserole, thaw it in the fridge overnight then reheat it the next day.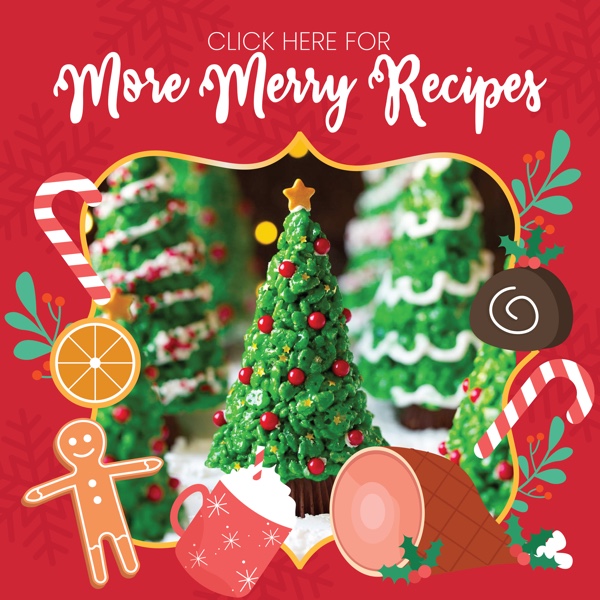 Conclusion
We're sure your Christmas Eve menu will be a hit. But Christmas mornings also deserve some planning. Serve scrumptious one-pot dish filled with tender sweet ham and spiced up breakfast sausage.
This Christmas morning casserole will definitely continue the merry moments of last night's celebration. Sprinkle a few more Monterey cheese on top for an added creaminess and saltiness. Or balance out the savoriness with a tangy sharp tomato sauce! Yum!
Topics:
Related Casserole Recipes