You don't have to limit yourself too much in your dietary intake when you're looking out for your health. You only have to look out and filter foods that are nutritious and those that will cause harm. For instance, if you are diabetic, you might want to avoid foods that are high in sugar. You're in luck because we are going to make a tuna casserole recipe for diabetics.
Maybe it can feel like a death sentence, with all these filterings of delicious food. But, you don't have to worry. We'll teach you how to create healthy dishes like this diabetic-friendly tuna casserole recipe.
In this recipe, we are going to guide you through the process of making this healthy and absolutely delicious dish. All you have to do is follow these simple instructions and you're good to go! If you want other diabetic-friendly dishes, our grilled salmon is a must-try.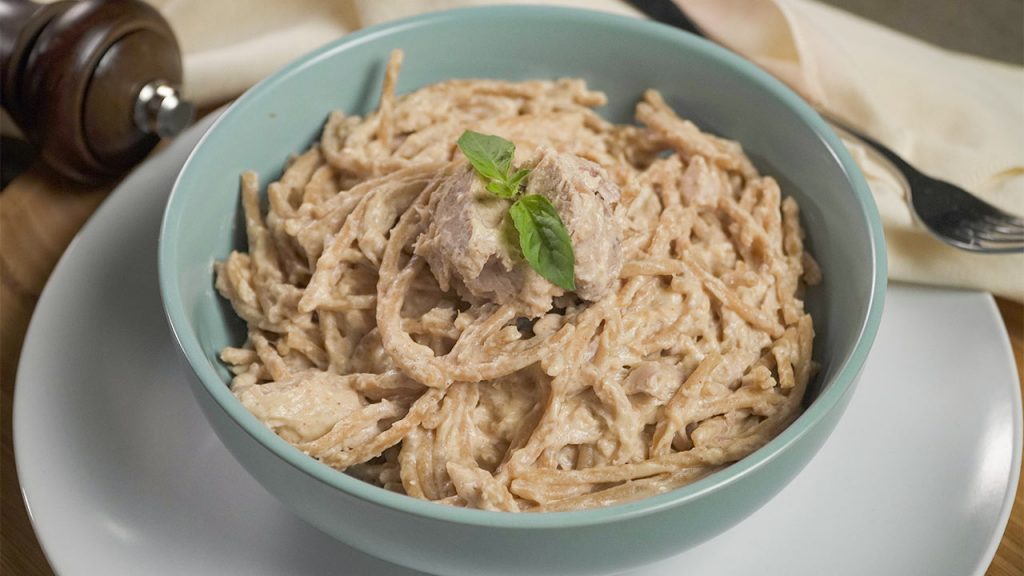 Diabetic-Friendly Tuna Casserole Recipe
How To Make Diabetic-Friendly Tuna Casserole
The Omega-3 from the tuna provides healthy dish for diabetics.
Ingredients
½

lb

whole wheat pasta,

of your choice, cooked

1

tbsp

unsalted butter

1

tbsp

all-purpose flour

1

cup

non-fat milk

½

tsp

ground white pepper

2

oz

parmesan cheese

6

oz

canned tuna,

drained, broken in chunks

1

tsp

paprika

salt,

to taste
Instructions
Preheat the oven to 350 degrees F.

Combine butter and flour in a saucepan to make a roux. Cook mixture in a saucepan over low heat for 5 minutes.

Add the milk, salt, pepper and cheese to the mixture in the saucepan.

Cook for 5 minutes, until the sauce is smooth.

Combine pasta, tuna, paprika, and sauce.

Transfer to a casserole and cover with foil.

Bake for 20 minutes.

Garnish and serve. Enjoy!
Nutrition
Sugar:

3g

:

Calcium:

281mg

Calories:

345kcal

Carbohydrates:

48g

Cholesterol:

34mg

Fat:

8g

Fiber:

1g

Iron:

3mg

Monounsaturated Fat:

2g

Polyunsaturated Fat:

1g

Potassium:

318mg

Protein:

24g

Saturated Fat:

4g

Sodium:

350mg

Trans Fat:

1g

Vitamin A:

386IU

Vitamin C:

2mg
Nutrition Disclaimer
Frequently Asked Questions
I'm a diabetic, What kinds of food can I eat?
Diabetics should be eating fruits more. Fruits like banana, apples, and avocados are good for health. It is also okay for diabetics to eat berries and instead of drinking milk, diabetics should opt for some yogurt instead. However, we have to emphasize, to consult a nutritionist and your doctor first for the right type of foods to be ingested. 
How long can I store tuna casserole?
If placed in an airtight container, tuna casseroles can last up to 2 days inside the refrigerator. Just heat it up in the microwave if it's time for eating once again. However, you must make sure that you will not leave your tuna casserole at room temperature. This will enable the bacteria to multiply and cause spoilage.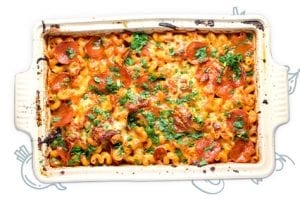 Conclusion
Now you can have a delicious dish without thinking if this is going to affect your health. This diabetic-friendly tuna casserole is cheesy and scrumptious, you'll want it at every dinner party and special occasion.