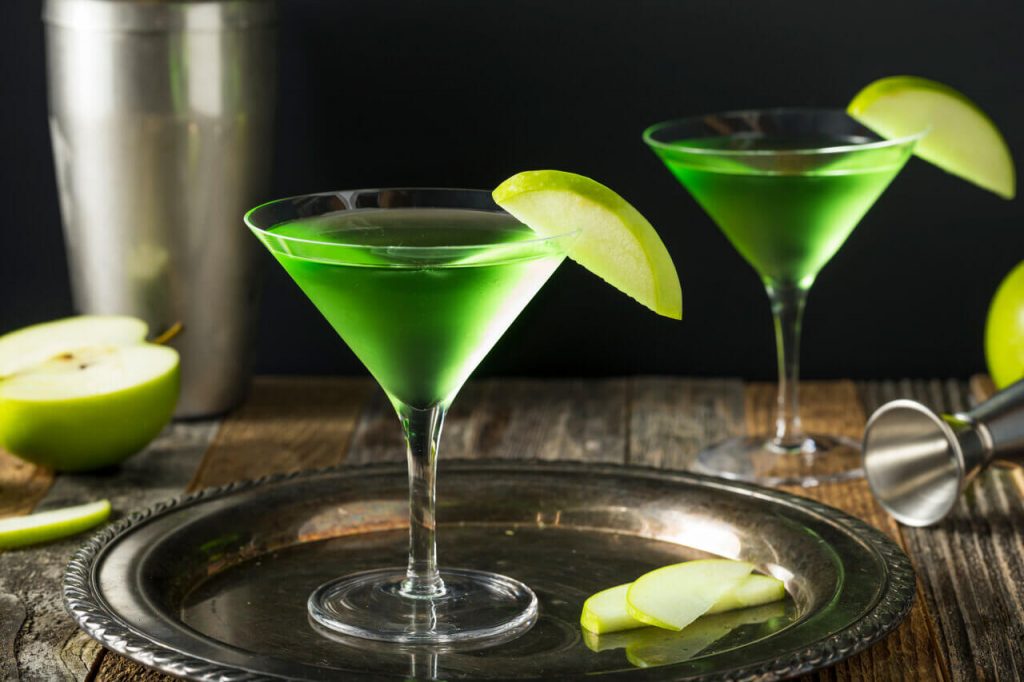 18 Festive Green Cocktails to Try
Had your fill of blue curacao drinks? Well, don't knock yourself out just yet. Try some green cocktails next! Just like alluring blue cocktails, these boozy drinks are tasty, fruity, and fun! You can go nuts with varying shades of green too, from extremely bright neon, ghastly Grinch, to pale green.
So whether you're looking for green cocktails to celebrate St. Patrick's Day or simply looking to add a festive touch to any party, these boozy drinks are huge party pleasers! Whip up one or two using liqueurs or natural ingredients for color and prepare to get lucky for the rest of the day.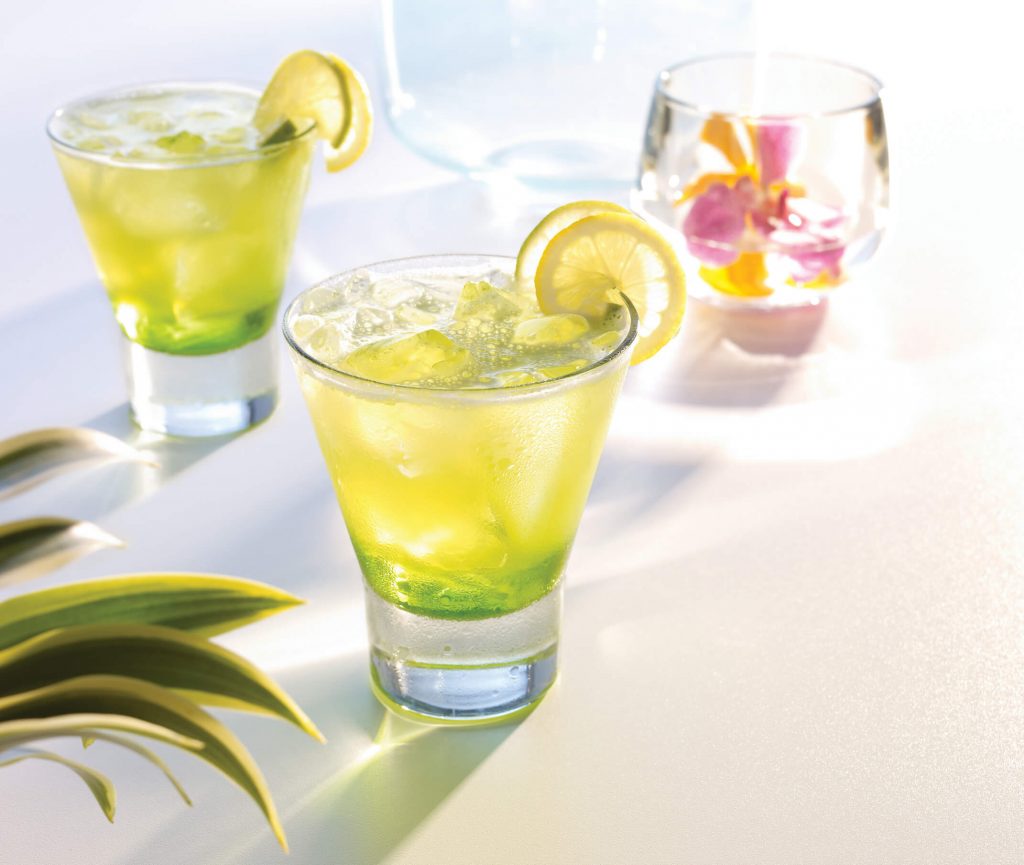 01 of 18
Midori Sour
Introducing one of the most eye-catching green cocktails on this list: the Midori Sour! This cocktail features the vibrant green color of a Japanese melon-flavored liqueur, Midori. This vibrant drink is lauded for its candy-like sweetness with a lingering tart and melon flavor amplified by lemon and lime juice! Surprisingly though, this drink still has a somewhat dry finish thanks to the strong concoction of vodka.

All in all, this boozy cocktail is not overly sweet but has a perfectly well-balanced tartness and alcohol that's incredibly quaffable! One sip is definitely all it takes for you to love it.

Try Recipe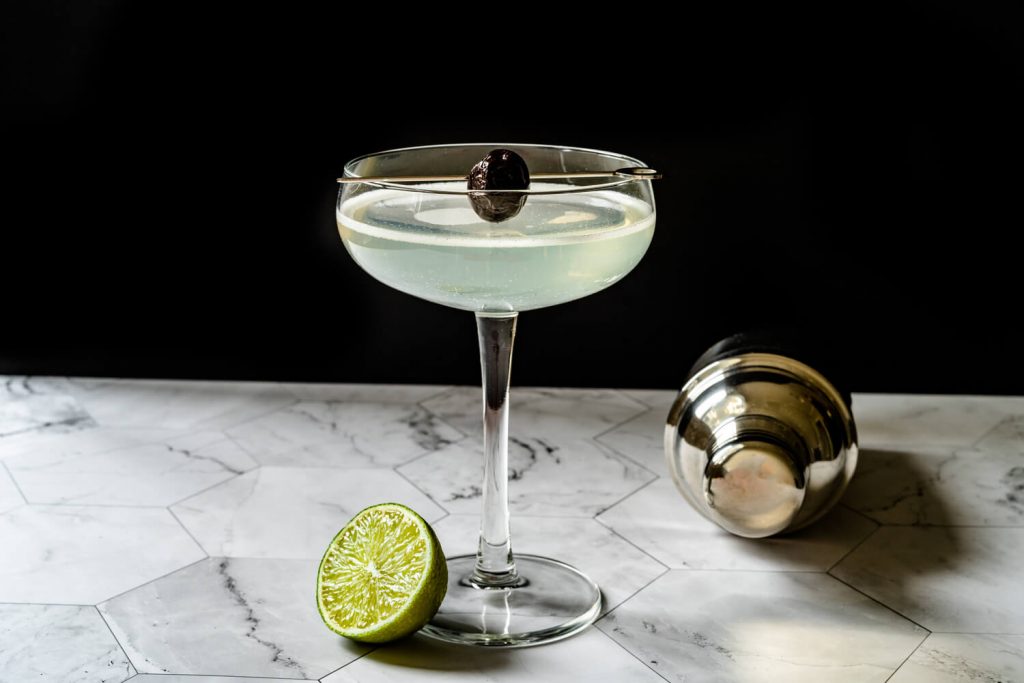 02 of 18
The Last Word Cocktail
Looking for a cocktail that will, ahem, leave you speechless? Try the Last Word! This pale green cocktail combines gin, maraschino liqueur, fresh lime juice, and finally green Chartreuse — the secret to the green color. But what does it taste like exactly? The dominant flavor is definitely sour and equal parts sharp and sweet. Don't be fooled by its pale color though, it's a strong and potent cocktail that will knock you out if you aren't too careful.

Now, St. Patrick's Day aside, the Last Word suit any occasion because of its classic cocktail status.

Try Recipe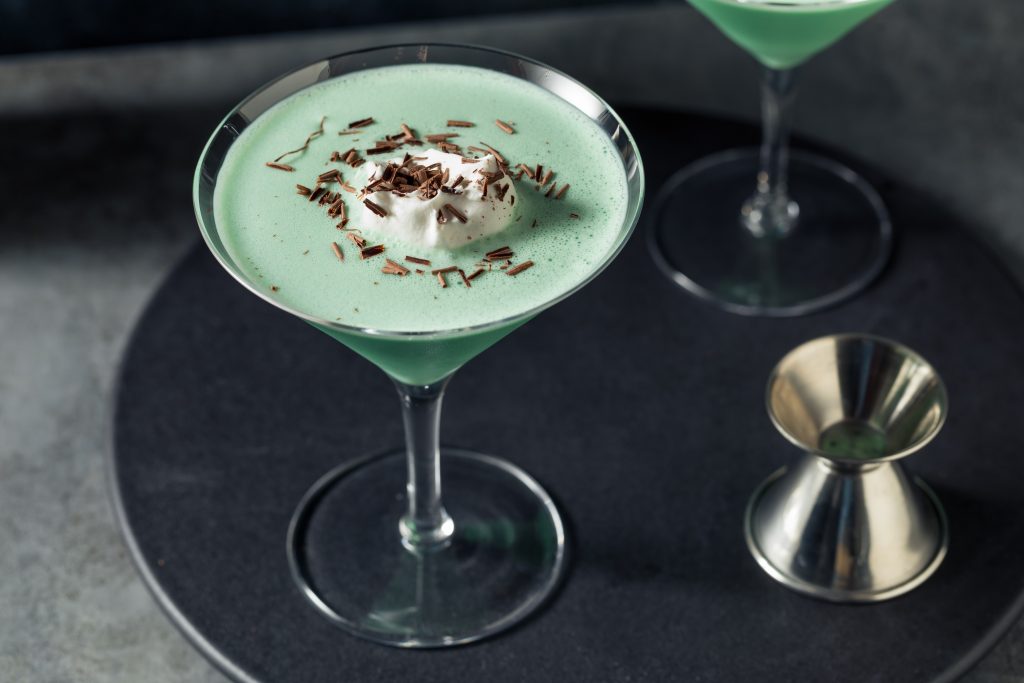 03 of 18
Grasshopper Drink
The Grasshopper drink features a rather controversial flavor: mint chocolate. Before you welcome it with a frown, challenge your tastebuds with it first. It's delightfully creamy and rich with a hint of minty flavor that tastes amazing with the boozy alcoholic drink. The star of this cocktail? Not the chocolate shavings or the whipped cream on top, but crème de menthe, which is also the ingredient responsible for the beautiful green color. It's classy, boozy, and most of all, it's fun! We promise it's worth giving it a chance.

Try Recipe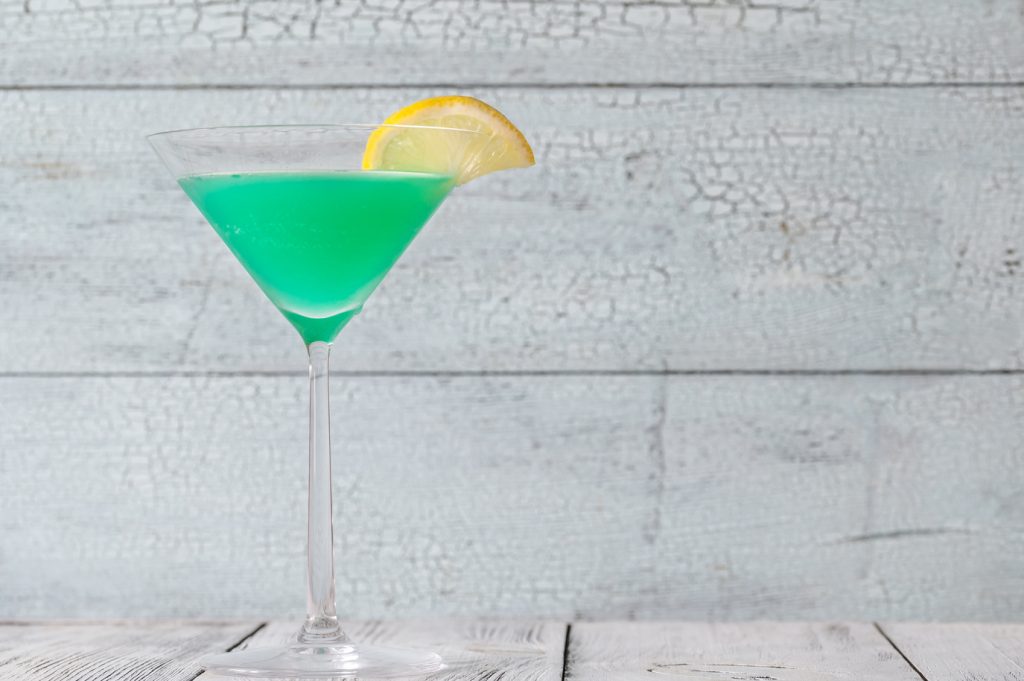 04 of 18
Fretful Martini
Not every cocktail is hard to whip up and requires bartending skills. Try your hand at making a fretful martini. It combines two easy-to-find ingredients such as amaretto liqueur and blue curacao. That's it! Blue curacao features a sweet orange peel flavor with a slightly bitter finish. Meanwhile, amaretto (or almond liqueur), is rich with a strong almond flavor. Together, they create a boozy but fun cocktail.

Try Recipe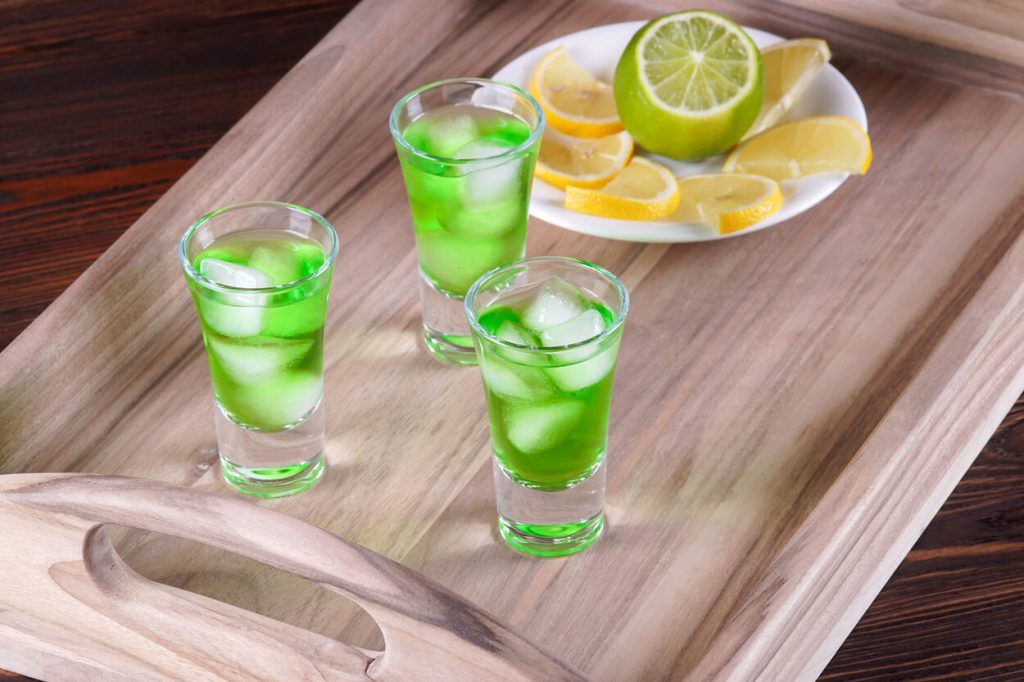 05 of 18
Tokyo Tea
If you're ready to up the ante, then Tokyo tea is definitely one of the most recommended. Some say it's a new twist to the Long Island Iced Tea with its fun, signature green color brought by adding melon liqueur or Midori. Now, does it really have tea as the name suggests? No. But to be fair, everyone is drinking it not to be healthy but for a good time. And they're right. It's sweet, a little tart, and boozy — qualities that you'll find in any enjoyable, ultimate party drink. That it's fun to look at also helps!
To make your Tokyo tea even better, we suggest ditching the store-bought sweet and sour mix and start making your own. You only need fresh lime juice and simple syrup made of equal parts sugar and water. 
Try Recipe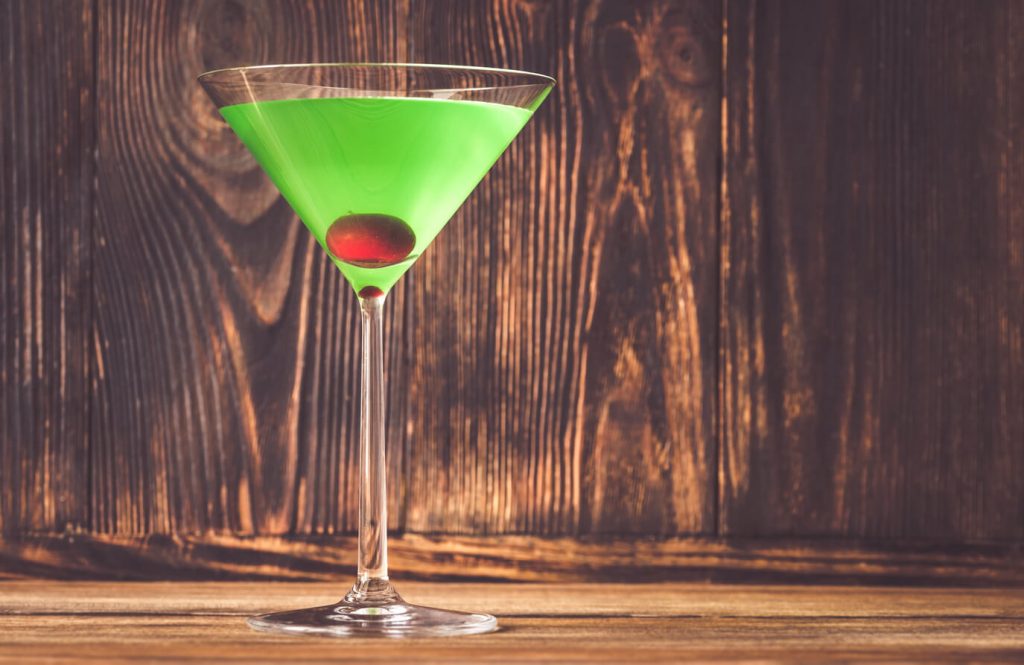 06 of 18
Japanese Slipper
Simple and easy to remember, equal parts Midori, triple sec, and freshly squeezed lemon juice are all you need to whip up the Japanese slipper. Next to Midori sour and Tokyo tea, the Japanese slipper is probably one of the popular green cocktails that use Midori. This electric green cocktail highlights the sweet taste of melons and the tart flavor of orange from the triple sec. These two ingredients alone are sweet though. But freshly squeezed lemon juice is added for a brighter, more balanced taste!

If you're looking for a lighter cocktail, then the Japanese slipper is perfect for you. Not only is it light, but it's a tart, fruity alcoholic drink too.

Try Recipe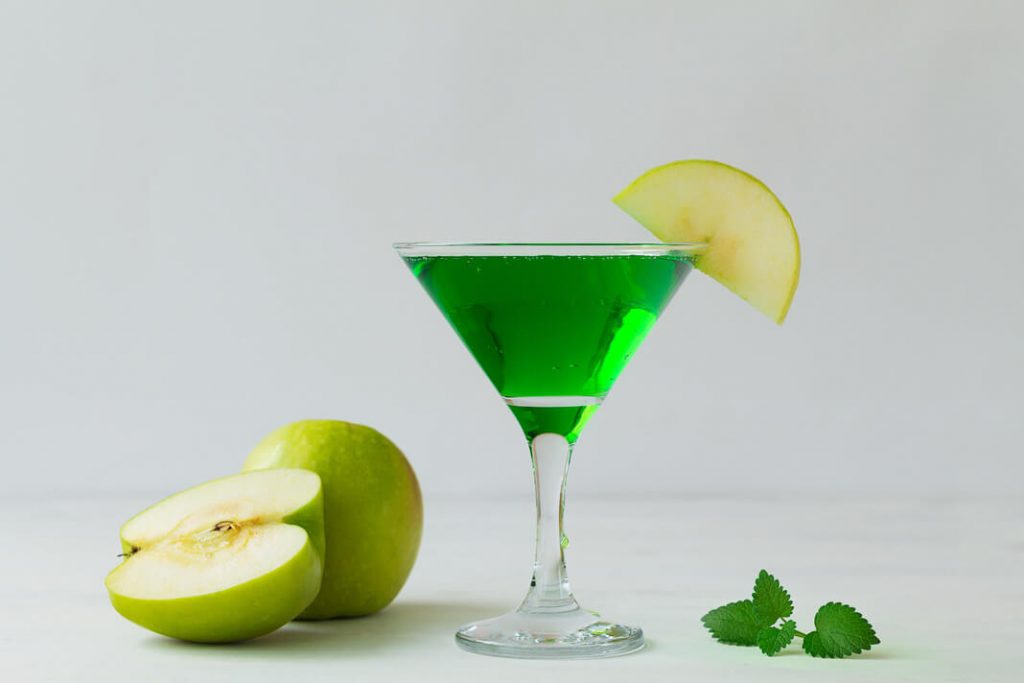 07 of 18
Appletini
Appletini (also known as apple martini) is a vodka-based cocktail that highlights the flavor and color of the Granny Smith apple. You might be wondering where the color comes from. The wonderful hue you see in the glass can be achieved by incorporating apple schnapps (a sweet, low-proof spirit flavored with green apples).

Now, this cocktail is apple-forward which means this cocktail is sweet as you can imagine. To balance the sweetness, add a drizzle of lemon juice. It tempers the sweetness as well as introduces a tart flavor that complements the apples. Don't forget the apple garnish to complete the party look!

Try Recipe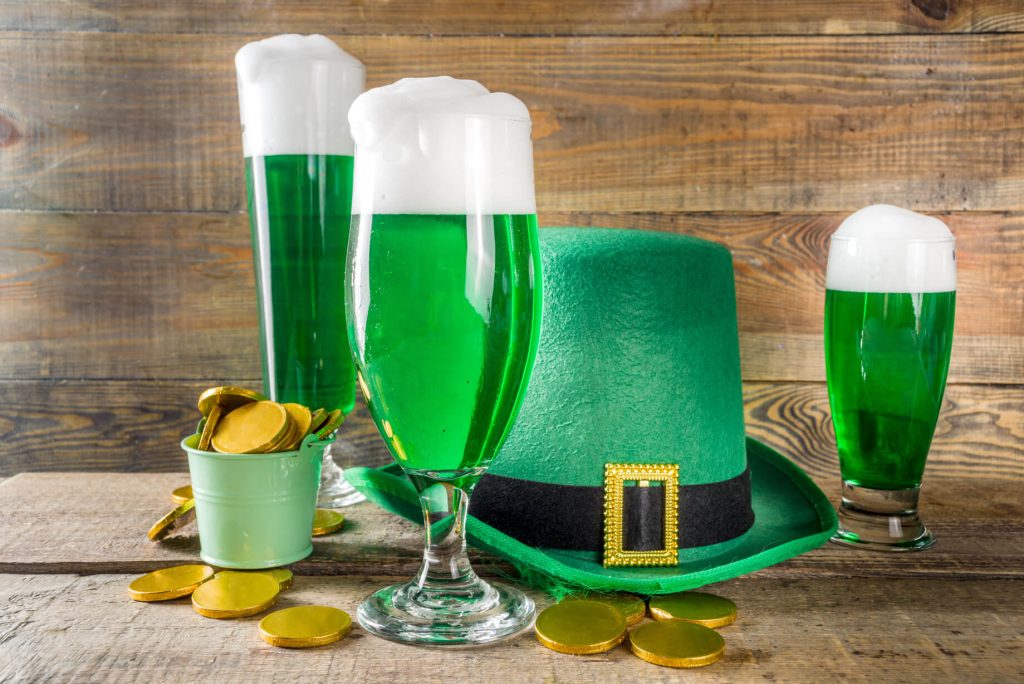 08 of 18
Green Beer
Are you looking for green cocktails for St. Patrick's Day? Then you can't miss the pint of green beer. It's a St. Patrick's Day staple after all. We admit it can be quite intimidating making your own green beer at home after years of ordering them from your favorite bartender. But it's actually easier than you think.

So, what do you need? Your favorite beer and green food coloring. That's it! Color us surprised when we found out. Don't worry, the food coloring won't affect the flavor at all. We have a few recommendations for the beer though. We like to use pilsner or Irish pale ale for a true Irish twist! It's only fitting, don't you think?

Try Recipe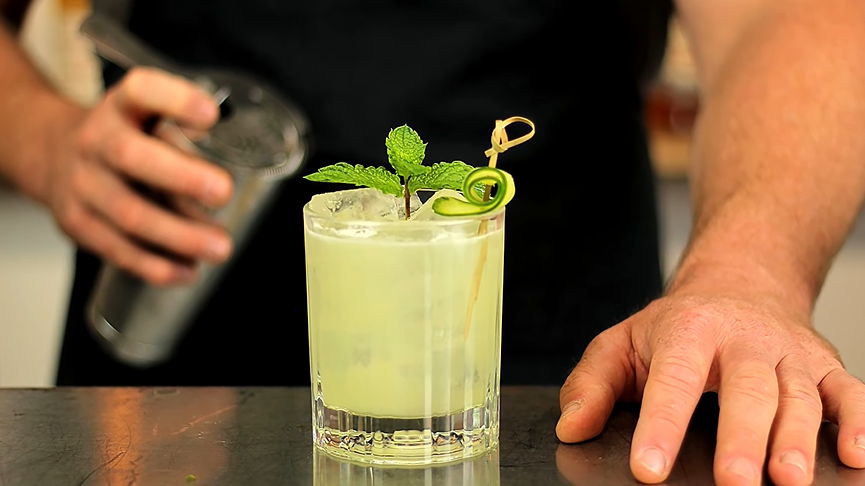 09 of 18
Cucumber Mint Gimlet
If you don't call cucumber cocktails with lime juice the epitome of a refreshing drink, we don't know what is. Take this cucumber mint gimlet for example. It's light and refreshing just what you need in the summer. The lime juice and mint leaves transform the boring cocktail into elegant glasses.

Be warned, though. Compared to other green cocktails on this list, this cucumber-infused vodka cocktail displays a more toned-down, pale green color. It actually depends on how many mint leaves you will add. You may add more if you want more green color.

Try Recipe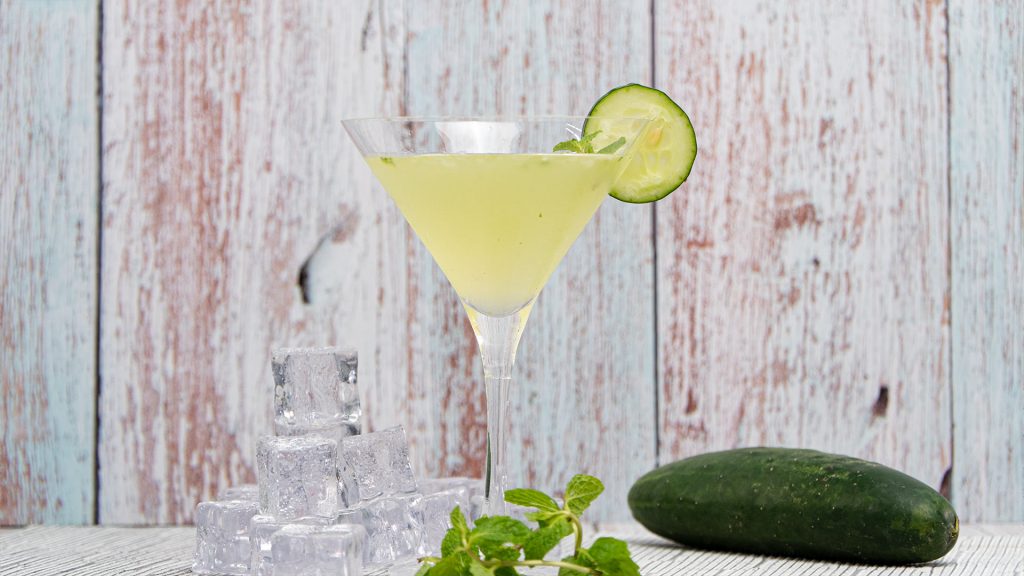 10 of 18
Cucumber Martini
A martini is one of the most perfect vessels if you want to combine cool flavors with boozy alcohol. Aside from the classic vodka martini, another cool and refreshing drink you can whip up at home (without trouble) is the cucumber martini.

Now, it's quite harder to bring out the green color with this cocktail compared to some on this list. The green color is actually from the cucumber. The secret is to muddle the cucumber slices and mint leaves in the cocktail shaker first. And then, add vodka, lime juice, and simple syrup. Make sure everything is well-infused. All in all, this cucumber martini is fresh tasting with a crisp, boozy finish.

Try Recipe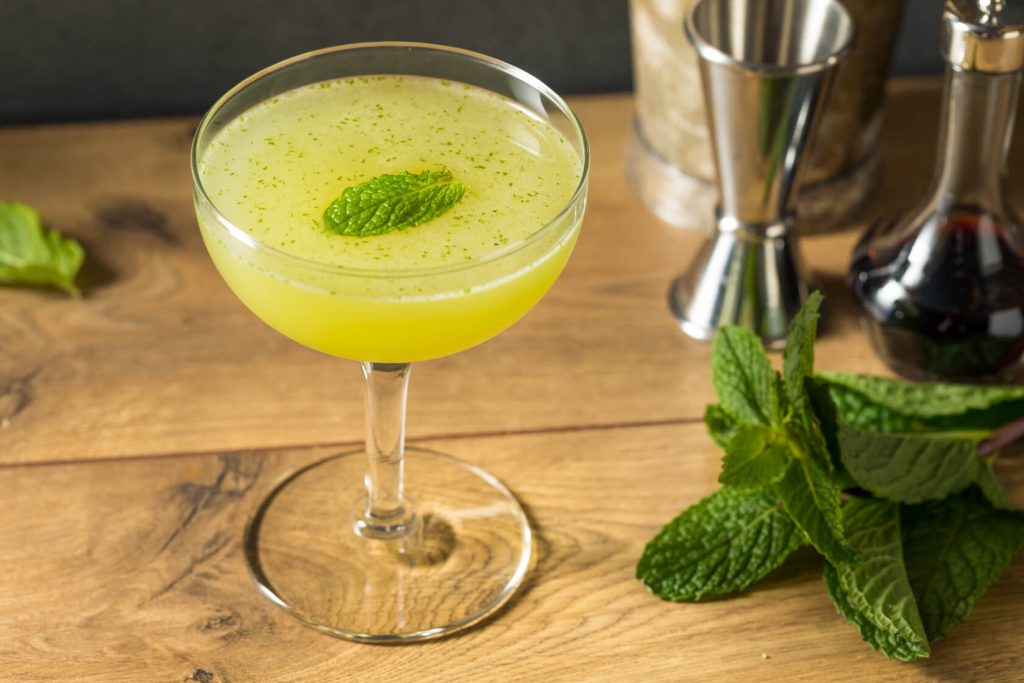 11 of 18
Southside Cocktail
There's no better way to describe this cocktail other than it's a mojito mixed with gin. First things first, this classic cocktail is on the list of International Bartender Association's IBA official cocktails. That means it has an official definition and an official list of ingredients.

To make Southside, you'll need gin, lemon and lime juice, mint, and simple syrup. Mixed well and using the right measurements, this cocktail yield a refreshing minty drink using gin as a base. Do you know what it reminds us of? Gin mojito!

Try Recipe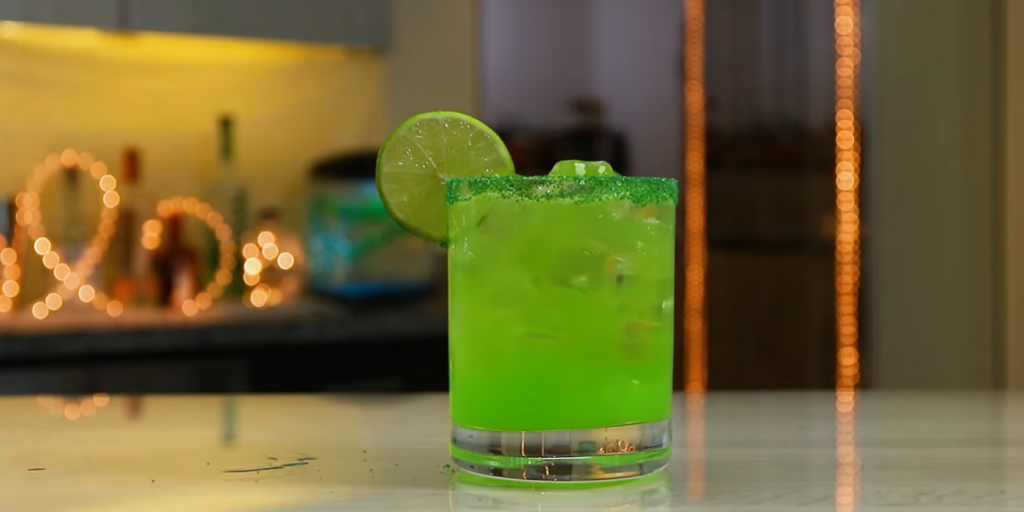 12 of 18
Grinch Cocktail
As you might have guessed, the Grinch cocktail is inspired by Dr. Seuss' classic character that hates Christmas. Yes, that Grinch. The iconic green (as seen in the famous character) is now displayed in this winter cocktail. Now here's the fun part, how will you recreate that color at home? By using Midori, of course! Aside from its striking appearance, this cocktail also highlights the sweet flavor of melon tempered by vodka and rum or ginger ale.

To complete the Grinch look of this winter cocktail, garnish the rim with green sugar and maraschino cherries. The cherries represent the Grinch's heart and the color of Christmas.

Try Recipe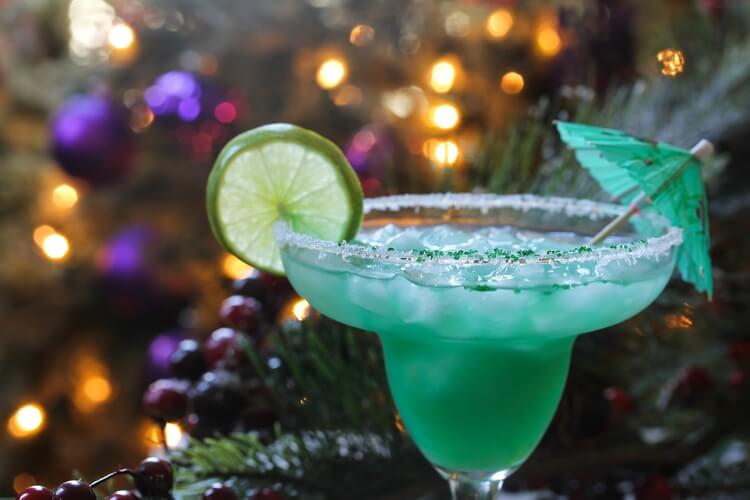 13 of 18
Irish Margarita
Festive, bright emerald green will greet your eyes when you make the Irish margarita — the perfect cocktail for St. Patrick's Day! Irish margarita (better known as shamrock margarita) is packed with sweet, fruity, and sour flavors thanks to pineapple and lime juice. Meanwhile, tequila and Irish whiskey balance the sweetness with their earthy and smooth mouthfeel.

Unfortunately, the Irish margarita is not exactly known for its easy concoction. It needs quite a few ingredients to make. If you're making a lot for a party, you can also try mixing from a pre-made margarita mix you can find in the market. We're sure you'll find one that screams St. Patrick's Day. If not, well, you can always add blue curacao for color.

Try Recipe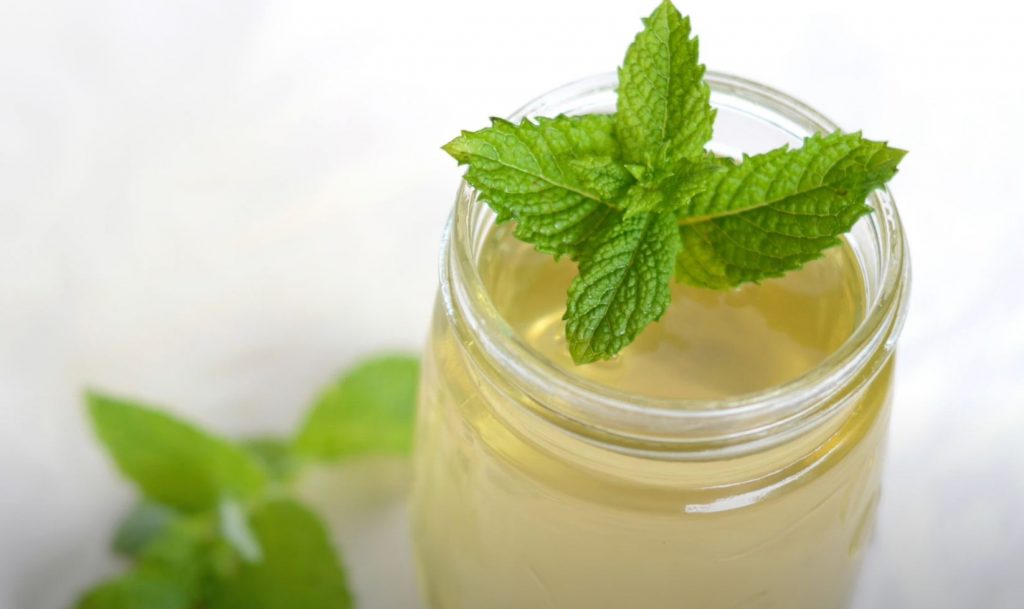 14 of 18
Vanilla-Mint Cordials
Before all else, vanilla-mint cordials have a pale green color because it uses clear crème de menthe liqueur. If you want the green to really shine and pop in this cocktail, you can use the regular crème de menthe. Aside from the liqueur, this cocktail needs a few, easy-to-find ingredients including fresh and cool mint, vanilla vodka, vanilla powder, and sugar for a sexy and sweet drink.

Based on its appearance, we admit it doesn't look like it punches a lot of alcohol. But there's a lot of booze in it enough to get the party (and your head) rolling for hours if you're not too careful.

Try Recipe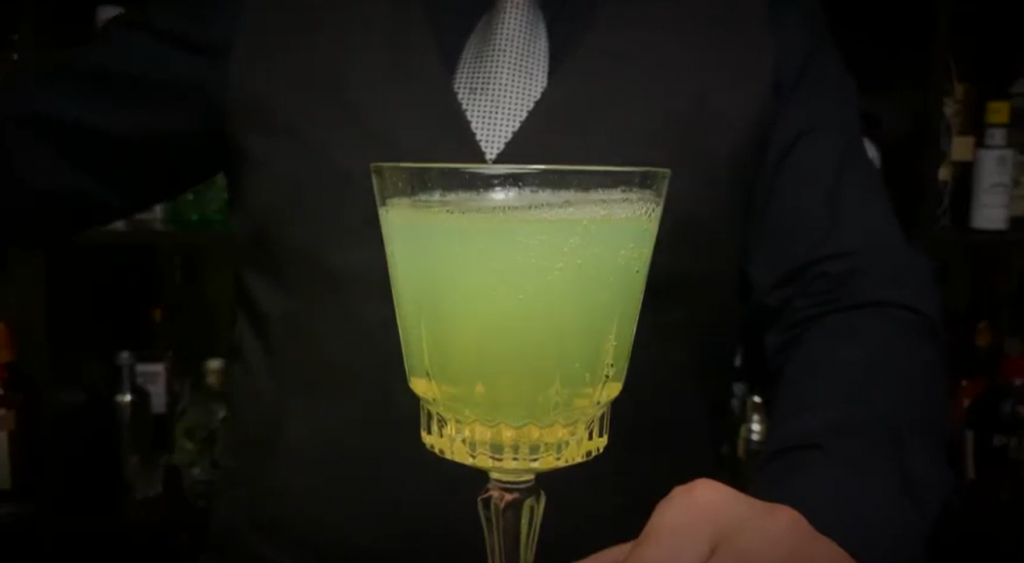 15 of 18
Death in the Afternoon
Death in the Afternoon combines absinthe and Champagne as invented by the famous writer, Ernest Hemingway. You can also use other sparkling wines like Prosecco and Cava but Champagne is pretty much the classic choice.

The drink is green and tastes strongly of black licorice thanks to the absinthe. However, its green color is not the only thing captivating in this cocktail glass. This cocktail also showcases a beautiful iridescent hue created by adding iced Champagne. Overall, it's herbal, bubbly, and fruity with subtle notes of almond and orange. Impress your guests and serve this elegant cocktail in champagne glasses!

Try Recipe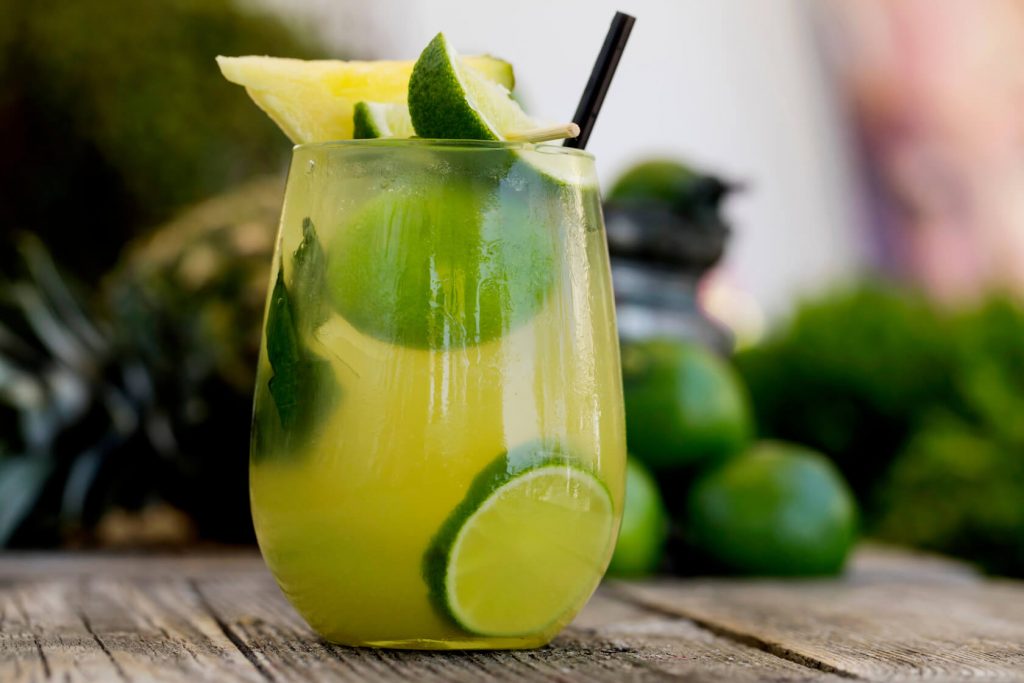 16 of 18
Pineapple-Mint Mojito Mocktail
Not really big on boozy green cocktails? Well, you still can't miss fun drinks at your own party. Make a mocktail instead. This mocktail, in particular, captures the allure of mojito without all the buzz of alcohol. Now, it features the ripe, tropical flavor of pineapple and the cool, refreshing flavor of mint in one glass.

You won't use any green liqueur for this cocktail though. So muddle those cool mints nicely and shake them well with the rest of the ingredients to get the fun green color.

Try Recipe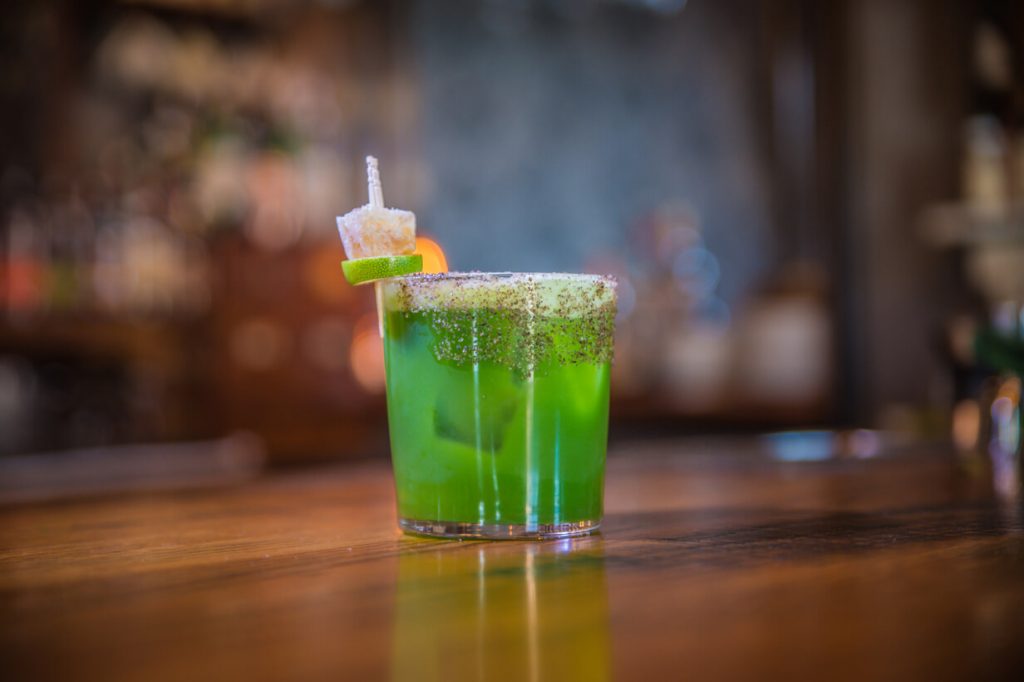 17 of 18
KryptoNate Margarita
Yes, you guessed it, this cocktail showcases the color of kryptonite or better known as Superman's (or any Kryptonian's) weakness. Fortunately, this cocktail won't weaken you. On the contrary, it will energize you just fine because of its healthy and refreshing (albeit boozy) concoction.

You might be wondering, how is it healthy? The green color is actually not from any green liqueur. It's made by blending Granny Smith apple, kale leaves, romaine lettuce, celery stalk, and English cucumber. All this healthy flavor is mellowed out with tequila, simple syrup, and lime juice to make an energizing, boozy drink.

Try Recipe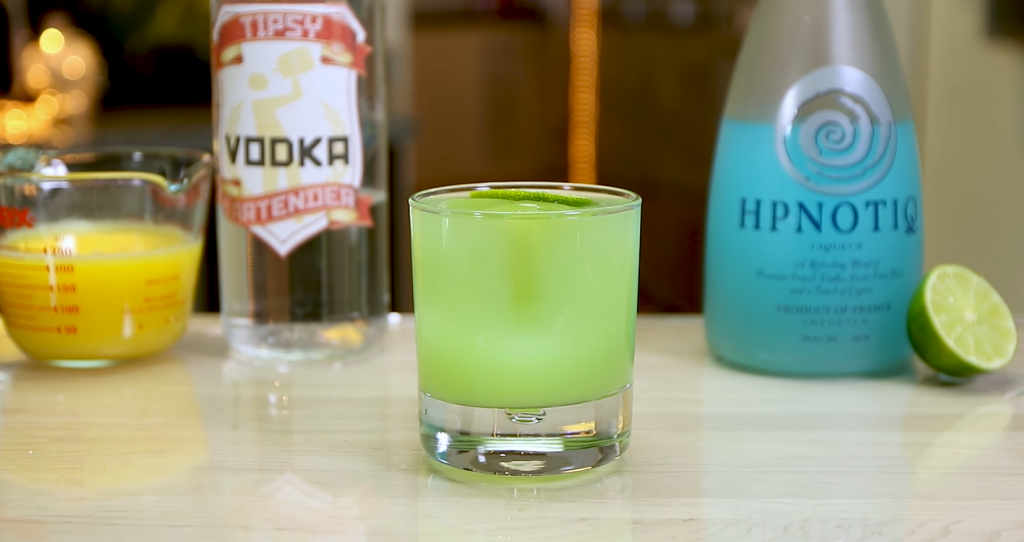 18 of 18
Emerald Martini
Looking for green cocktails that pack more punch than your usual fruity alcoholic drinks? Then count the emerald martini in! It only needs three ingredients too: gin, dry vermouth, and Chartreuse!

As you may have guessed, the vibrant emerald green is from Chartreuse. Before you make it remember there are two kinds: yellow and green Chartreuse. The yellow sort is sweeter with hints of honey, saffron, and anise spice. Meanwhile, the green variety has prominent lime flavors with a subtle herby taste and citrus notes. Emerald martini has green Chartreuse to balance the gin and the dry vermouth creating a green-hued cocktail that's perfect for celebrating St. Patrick's Day!

Try Recipe