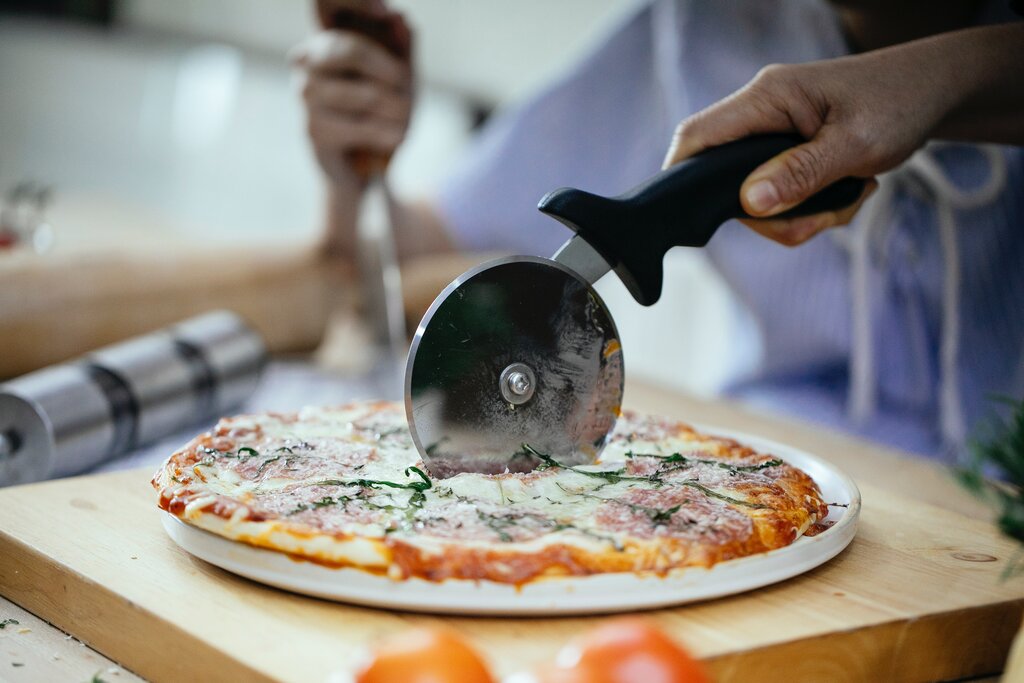 10 Best Pizza Cutters For the Perfect Pizza Slice This 2022
Raise your hand if you agree: nothing elevates Friday pizza nights than a fresh-out-of-the-oven homemade pizza. And perhaps you'll agree too that nothing ruins this much-anticipated family tradition more than poorly cut slices. So whether you'll be making a thick-crust, thin-crust, or deep-dish pizza, make sure you have the best pizza cutter on hand for a clean-cut slice every time!
Jagged slices and messy toppings are every pizza lover's worst nightmares. Add a high-quality pizza cutter to your arsenal, and you'll never have to worry about such things—ever. Now some might think of this tool as a one-trick pony. However, its functionality extends to carving up or slicing off other foodstuffs too, such as pastry dough or some apple gouda quesadillas. 
Below, you'll find 10 of the best pizza cutters available on the market to date. Whether you're on the lookout for something quirky and efficient or have a strict budget in mind, we're sure there's a pick on this list that'll suit your preference. 
A bench scraper or a dough cutter is also an essential tool in baking. Here are the 12 Best Bench Scrapers For Your Baking Needs.
Our Favorite Pizza Cutters At A Glance
10 Best Pizza Cutters To Buy: 2022 Edition
We've scoured through Amazon to find the best pizza cutters in 2022. Although we must say, the selection process is certainly challenging, given how most products are on par with each other – quality-wise. So, we looked into a few factors to deliberate, including the product's overall quality, durability, design, and customer reviews. Here are the top pizza cutters that made it to the list:
How to Choose the Best Pizza Cutter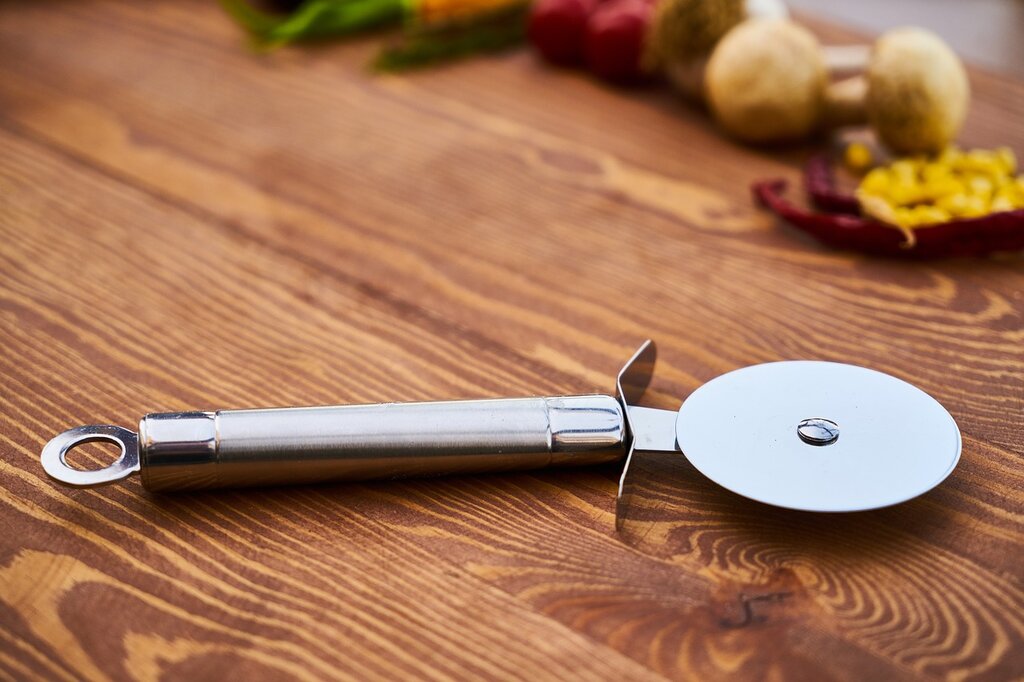 Finding the best pizza cutter is no easy feat. First, you have to determine your culinary needs, budget, and storage space. Here are a few more buying tips to help you make a final purchase decision: 
Types of Pizza Cutters
Before adding to your shopping cart the one you like the most, you should know that there are different kinds of pizza cutters, each having its perks and a few setbacks. 
Wheeled Cutter

– This sort of pizza cutter features a sharp rotating circular blade. The blade or the wheel is usually attached to a handle. To cut a pizza with this tool, you just push the rotating blade using the handle. Wheel pizza cutters are safe and easy to use. Storage won't be much of an issue, thanks for their compact design. 

Rocking Blade Cutter

– This type of pizza, also referred to as

mezzaluna

blade cutter, features a large slicing knife, resembling a half-moon. It also has handles on both ends for easy gripping. When using a rocking blade to cut a pizza, as the name implies, you just rock the knife back and forth across the pizza. Although, you should note that it's not easy to store such a pizza slicer because of its large size.

Scissors or Shears

: – Scissor-style pizza cutter features a pair of kitchen scissors specifically designed for slicing pizza. Some models also come with a supporting spatula which ensures efficient slicing and serving at the same time. 
Size
Pizza cutters are available in different sizes. So, before purchasing this kitchen tool, consider your kitchen space. Have a relatively small kitchen area? Then make sure that you choose the one that will fit right in!
Blade Sharpness
Who wouldn't want a blade with a sharp edge when slicing off their favorite pizza, right? Always make sure that the cutter features a sharp blade because this primarily ensures that it can get the job done in no time! We mean, there's no need to wheel or rock it back and forth over the pizza to get that perfect slice. 
Ergonomic Handle
An ergonomic handle, for one thing, promotes comfortable grip as you slice the pizza. Always cherry-pick the one designed with such a handle. No matter the size of the pizza, with an ergonomic handle, maneuvering the slicer will be a breeze!
Versatility
While a pizza cutter is typically deemed as a tool having a single function, it can actually be a workhorse in the kitchen too! Luckily, some models can handle other tasks, from dividing brownies to chopping off herbs and other ingredients. Whether you're a pizza lover or a novice cook honing your cooking skills, opt for the one that can be a perfect tool for any cutting or slicing jobs in the kitchen.