Featuring layers of smooth cream cheese and crunchy Oreo crumbs, the Oreo dirt cup is a spin-off from the all-American dirt cake. The Oreo dirt cake is a no-bake dessert made with Oreo cookies, pudding or cream cheese and topped with a generous dollop of whipped cream. Often, the whipped cream topping is sprinkled with crushed Oreo crumbs and decorated with gummy worms. It is believed that the name of the dish refers to the fact that the cake has a rough, messy and dirty look. 
As is, most often the case whenever a recipe gets into the hands of another cook there are bound to be changes made. The earliest print reference suggests that the Dirt Cake was concocted in the 1970s by the wife of a rising star chef based in Long Beach, California. It is believed she had been inspired by the decadence of the Mississippi Mud pie to invent a dessert that was easier and faster to create in the kitchen. There are numerous variations on the Dirt cake, including ingredients such as vanilla wafers, cream cheese, and various flavored puddings. Some, have "adult" versions of the recipe and are laced with liquor. Today the Oreo Dirt cake remains a staple of children's parties because it's fun and easy to make.
Although not much is known about the origins of the Oreo Dirt Cake, it is presumed to have evolved from the luxurious southern Mud pie. Also known as Louisiana Mud pie and Mississippi Mud pie, the dessert was originally a no-bake, frozen, fudge-topped or swirled ice cream pie in a chocolate cookie crumb pie crust. Today, this southern decadence uses different varieties of ice cream as the filling and some recipes incorporate marshmallow or whipped cream. 
Dirt cup may not sound so appetizing but it is actually the easiest and most delicious dessert to make in a short frame of time. An Oreo crust is topped with a cream cheese mixture and then sprinkled with more Oreo's for good measure. It's an easy no-bake dessert most of us wish we could have in our refrigerators all year.
How to Make Oreo Dirt Cup
Craving for a sweet little treat with a twist? Try making these Oreo dirt cups at home for a quick and easy dessert.
Ingredients
3 ½

cups

cold milk

½

cup

cream

8

oz

 cream cheese

softened
¼

cup

butter

melted

¼

tsp

 iodized salt

15

pcs

oreo

crushed

¼

cup

powdered sugar
Instructions
Before beginning, place your cups or shot glasses in the refrigerator to chill.

In a large mixing bowl, mix 3 ½ cups of cold milk and ½ a cup of cream in. Add 8 ounces of softened cream cheese to your bowl and whisk gently until cream cheese has been fully incorporated into the milk mixture. Next, season the mixture with ¼ teaspoon of iodized salt.

Whisk mixture on a double broiler. If you don't have one, you can always place a stainless steel bowl over a saucepan and stir over simmering water.

You want to whisk the mixture gently until completely smooth with no cream cheese lumps. Tip: Make sure your mixing bowl doesn't touch the simmering water, this will end up boiling the milk.

Remove your mixture and allow to chill for 20-30 minutes or until cool.

Next, to build the Oreo crust, crush cookies in a food processor or a blender until crumbled.

Transfer crushed Oreo cookies into a mixing bowl, include ¼ cup of melted butter and ¼ cup of powdered sugar. Mix ingredients until sugar has dissolved completely and you have a damp, sand-like mixture.

In a chilled cup, scoop a spoonful of the Oreo crumb mix and place at the bottom of your serving cups. Now, using the back of your spoon, slightly flatten out the cookie crumb mixture to create the base. Place in the chiller until ready to use, this will help maintain the temperature of the dessert when layering and keep the texture of the crushed cookie mixture.

Next, remove the chilled cream cheese mixture from the refrigerator. Using a spatula scoop cream cheese into a piping bag. Press the mixture close to the bottom tip of the piping bag. Seal the bag by twisting the end, position your piping bags on both hands to pipe out a generous amount over the Oreo cookie base.

Now, you want to repeat this process a few times till you reach the rim of the cup. Layer in more crushed Oreo crumbs, and be sure to be generous. Remember to spread the mixture to the corners of your cup.

Finally end with a swirl of cream cheese, top with more crushed Oreo cookie, and there you have it, so simple to make Oreo dirt cup! Chill for at least one hour before serving. Enjoy with a cup of creamy latte!
Nutrition Facts
Calories:
251
kcal
|
Carbohydrates:
11
g
|
Protein:
1
g
|
Fat:
23
g
|
Saturated Fat:
14
g
|
Cholesterol:
71
mg
|
Sodium:
130
mg
|
Potassium:
22
mg
|
Fiber:
1
g
|
Sugar:
9
g
|
Vitamin A:
792
IU
|
Calcium:
23
mg
|
Iron:
1
mg
Commonly Asked Questions
How to ensure whipped cream maintains stiff peaks?
Adjust whipped cream recipe to a stabilized whipped cream. This just means that by adding 3 tablespoons of cornstarch, you will be able to create whipped cream that will be able to keep its volume and shape over a period of time. This will, in no way change the taste of the whipped cream but will make it a little firmer.
Can the dirt cups be made in advance?
Since you will be dealing with cookie crumbs, you may want to store them separately and wait to layer a few hours before serving. The cookies may become soft or soggy otherwise.
Can these be made vegan?
You can choose to substitute milk and cream for 4 cups of coconut milk. Also, replace melted butter with ¼ cup of organic coconut oil (this will add a wonderful nutty flavor to your dessert).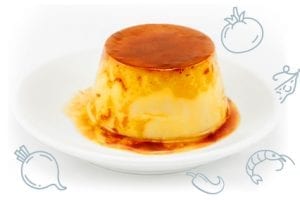 Conclusion
To wrap up, these are one of those desserts that you can get creative with. The base remains the same but you can choose to add anything else that tickles your fancy. Great for kids and adults!