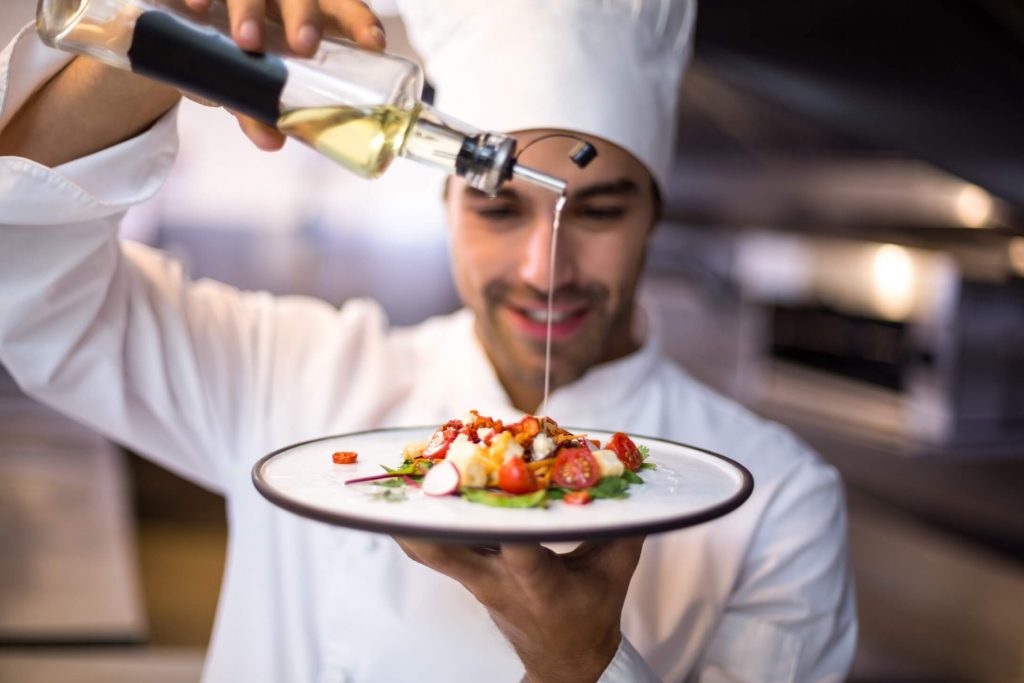 20 Easy Culinary School Recipes To Master
You don't need to attend culinary school with our 20 easy culinary recipes! Master these gourmet recipes to make the best dishes for loved ones.
Not a lot of people know, but you can actually try culinary recipes even if you didn't go to the best culinary schools. That's right. If you're bored with making the same kinds of food every day, then try our easy culinary recipes! These gourmet food recipes may sound and look fancy, but trust us. Learning how to cook rice for risotto, pasta al dente, and roast lamb to perfection are essential cooking skills you'll need in life.
In this article, you'll learn how to cook creative culinary recipes that may seem fancy and gourmet but are actually quite easy to make. The 20 culinary recipes in this list will make you look like you really took culinary arts classes! So, get ready to wow your loved ones with these amazing culinary arts recipes.
Cooking 101: What Do You Learn In Culinary School?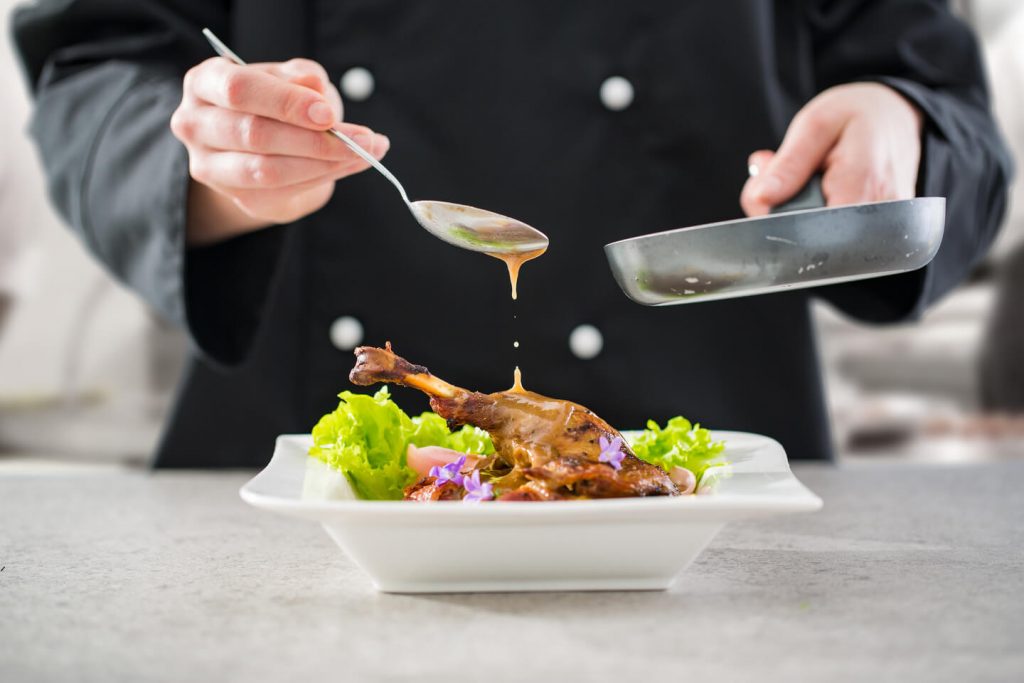 We keep saying you don't need to attend the best culinary schools to try the gourmet recipes on this list. But what are culinary schools in the first place? If you want to learn how to cook like a chef, then attending culinary school would be your best option. These are institutions that teach the complete art and science of cooking and food preparation.
There are many kinds of culinary schools, as well as different kinds of culinary specializations. There are chefs who specialize in French cuisine, while some choose to train in pastry or baking. But some of the basic things you'll learn include mise en place (French for "everything in its right place"). Mise en place is just preparing all the ingredients you'll need for making the dishes of the day. They'll also teach you how to use knives like a professional, as well as both old and new cooking methods.
Is Culinary School Worth It?
One of the questions that often plague people's minds is: "is culinary school worth it?". Culinary school isn't exactly cheap, and it takes years to finish it once you start. If you're completely dedicated to pursuing cooking professionally, then your answer might be yes. 
But if you're just learning to cook so you can feed your loved ones great-tasting food, then you might not need it after all! Not with our amazing, easy culinary recipes at your disposal. Not only are they free for you to learn, they'll also test your cooking skills and creativity in the kitchen. 
Easy Culinary Recipes For Beginners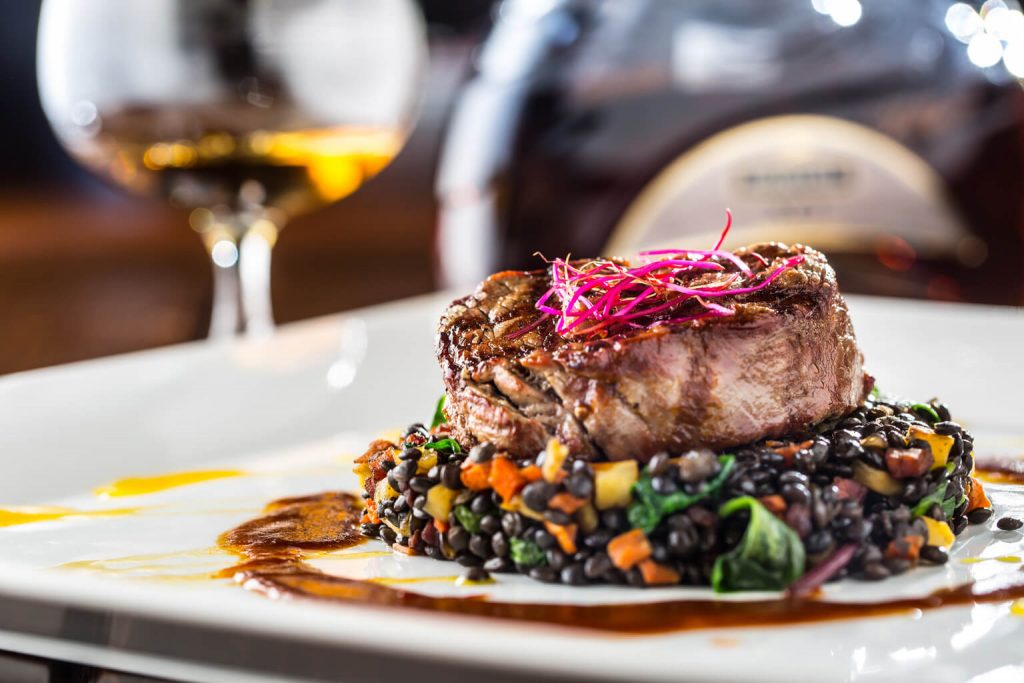 These easy culinary recipes of ours will teach you how to be a good cook through the best teacher: experience. We'll show you how to make gourmet dishes like risotto, Brulee, and ratatouille in the easiest way possible! And in case you're tired of basic drinks and food, you can even check out our take on gourmet coffee and gourmet mac and cheese. 
We have covered many recipe categories with our list, from pasta to seafood, vegetables to drinks, as well as salad and dessert. But you know what they say: the more the merrier! You'll have more dishes to wow your loved ones with, just when they thought your meals couldn't get any fancier.
So, what are we waiting for? Let's get right into cooking these gourmet recipes!
01 of 20
Potato Risotto
Risotto is one of the most famous, classic dishes to come out of Italian cuisine. Basically, it's a dish of soft rice that's made creamy by either meat, vegetables, or fish broth. Needless to say, you should know how to make risotto if you want to master cooking rice.

From its traditional Italian version, risotto recipes have now evolved. There are now many variations of it, and one of the most common includes adding potato as a main ingredient.

This Potato Risotto Recipe adds soft, starchy potatoes to creamy risotto rice. This gives it an additional texture that you never thought would suit the Italian dish so well. To give it that fancy feel, this gourmet recipe also uses aromatic olive oil, Italian seasoning, a splash of white wine, and delicious Parmesan cheese. Don't forget to garnish with chopped parsley leaves!

Try Recipe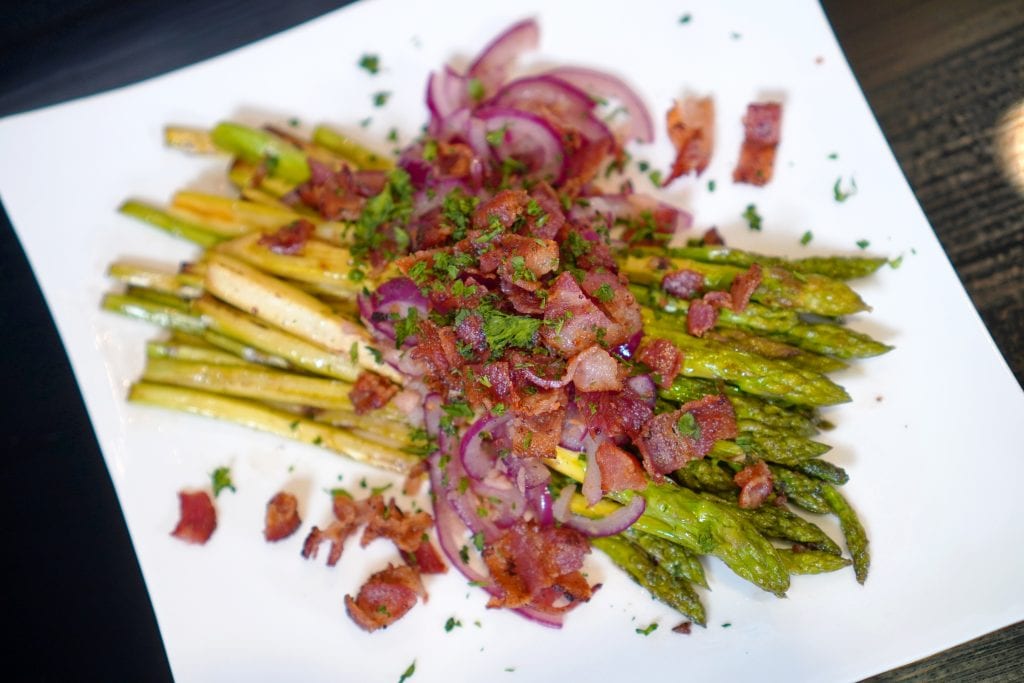 02 of 20
Asparagus With Vinaigrette
Every cook (be they amateurs or professionals) should know how to masterfully make a dressing. And in this asparagus with sherry and bacon vinaigrette recipe, you'll be doing just that.

Nothing gets more fancier than asparagus and aromatic vinaigrette dressing. This gourmet recipe coats pan-seared asparagus and fried bacon with minced garlic, sherry vinegar, onions, and sharp vinaigrette. It's a savory dish that manages to make a fancy gourmet meal out of the simplest ingredients.

Serve this delicious dish to friends who come by to visit for dinner. You can also serve this to your family, since it includes instructions on how to make this recipe kid-friendly. Just replace the sherry with apple cider vinegar and your kids can enjoy a fancy veggie meal too! You may also swap the asparagus with other vegetable ingredients you prefer.

Try Recipe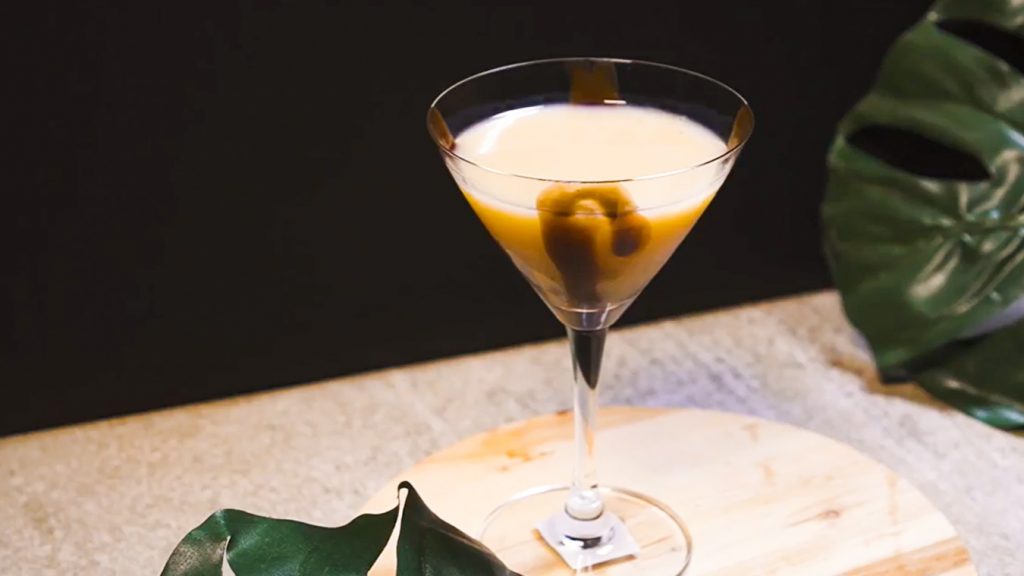 03 of 20
Dirty Orange Martini
Who says only solid food can be considered gourmet? It's almost an unwritten rule that any adult who reaches a certain age needs to know how to make a good martini. And in this recipe, you'll be making a cocktail drink with a sultry chocolate and citrus twist!

Master this cocktail and you'll figure out the intricacies of balancing various flavors in one drink, with tangy orange, strong vodka martini, and irresistible chocolate. It also has a splash of Frangelico liqueur for a stronger kick, and creme de cacao (or distilled cacao), Bailey's Irish cream, and chocolate syrup for a sweeter taste.

This sweet but sharp alcoholic drink is strictly for adults only! Enjoy it when you're relaxing by yourself, or serve it at your next cocktail party. In fact, why not have it shaken, not stirred, just like James Bond does?

Try Recipe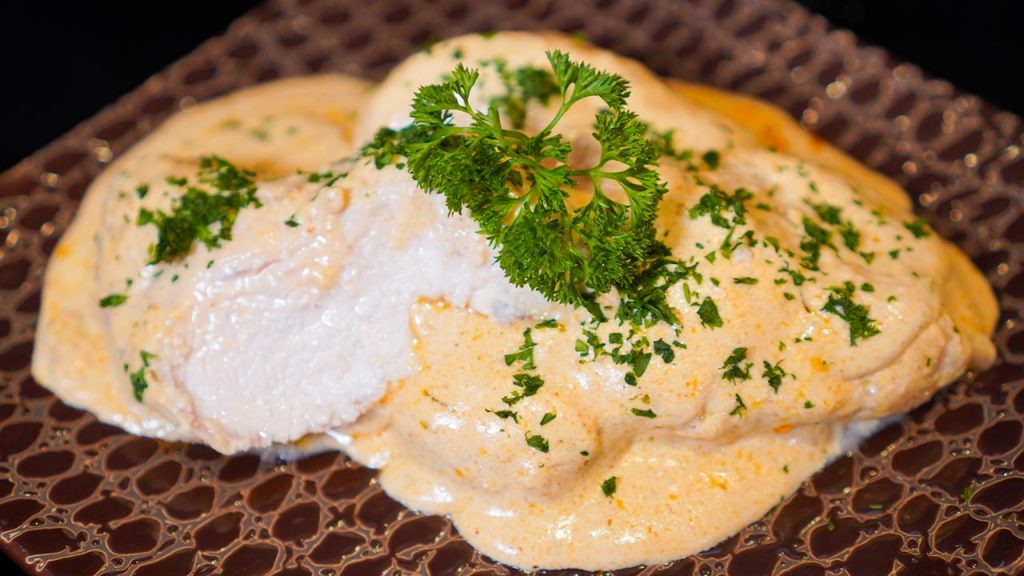 04 of 20
Chicken Lazone
We definitely think Cajun food is one of the best gourmet recipes around, considering how scrumptious it is. This recipe takes chicken dishes to a whole new level with its orgasmic creole flavors! And not only is it exploding with flavors, but this dish is also quick and easy to make. You won't take more than 30 minutes to whip up a fancy gourmet dish with this delicious recipe in hand.

Cajun food is seasoned to perfection. So, if you want to learn how to properly add flavor to your food, then mastering this recipe is the key. Each well-seasoned chicken breasts are pan-seared until deliciously brown and tender. Then, the chicken is drenched in thick, flavorful, and well-spiced cream sauce, before being garnished with chopped parsley.

Use fresh parsley for this recipe to add extra texture and flavor to your chicken. It also helps to know how to properly store your parsley so you can use the leftovers for your next dish!

If you need a fast but tasty and filling dish, then this chicken lazone is perfect for you. Good thing it's also easy to learn on the first try! We expect you'll be mastering this culinary recipe in no time.

Try Recipe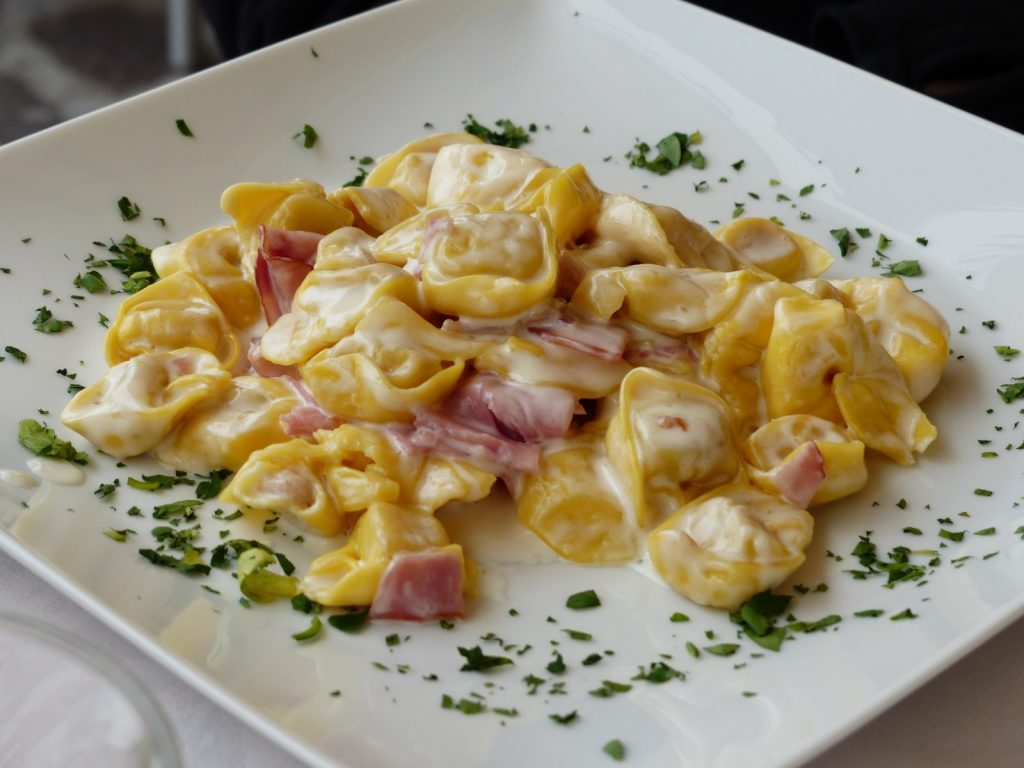 05 of 20
Ravioli Alfredo
Another classic Italian dish you'll need to master cooking is scrumptious ravioli drenched in creamy Alfredo sauce. And this recipe will just help you do that. If you're looking to master making pasta al dente, which is cooking pasta to the point that it's soft but with a chew, then you'll need to learn to do that with ravioli.

Ravioli is a type of pasta that's usually square in shape and has filling inside it. Some consider cooking ravioli quite tricky, but with this recipe, we're sure that you'll master it at a whim. This recipe manages to make a pasta gourmet dish out of just a few ingredients. Besides the perfectly cooked ravioli and creamy alfredo sauce, it's the herbes de Provence that gives this dish its edge. It adds another layer of flavor that just completes the whole dish's taste.

You can make this pasta dish in just under 10 minutes, so it's great for busy days and hectic schedules. With how scrumptious this ravioli dish tastes and how fancy it looks, we're sure your family would think you spent a decade making this masterpiece in the kitchen.

Try Recipe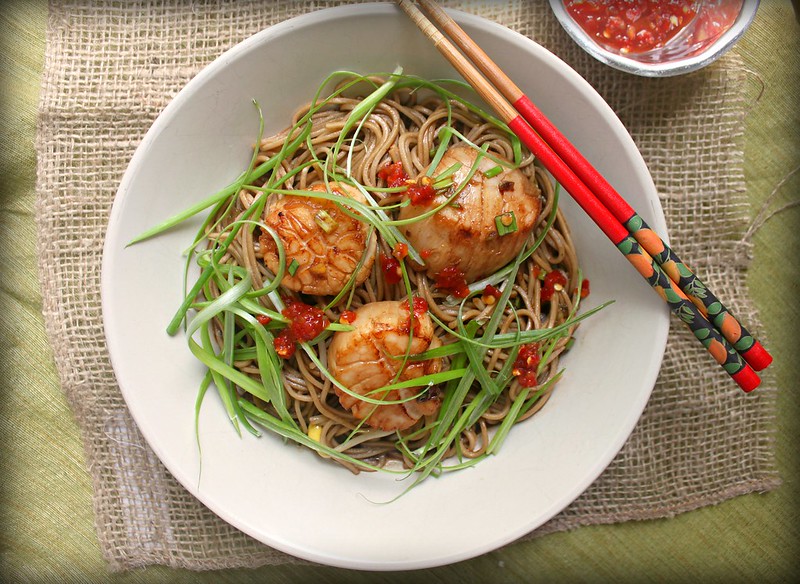 06 of 20
Soy Citrus Scallops with Soba
Go for something Asian with this rich soba noodles with soy citrus scallops! Not only does it look fancy, it tastes heavenly as well. When it comes to noodles, pasta isn't the only thing you should master cooking al dente. Learning how to properly cook Japan's famous soba noodles is a must for any home chef. Making a tasty meal using oriental sauces like soy sauce and mirin is also a handy skill to have.

We're sure that you have a go-to seafood meal, like fried catfish fillets or smoked salmon. But this gourmet recipe is one of a kind, marinating scallops in a mixture of soy sauce, orange juice, rice vinegar, honey, ginger, chili garlic sauce, and sesame oil. After that, it's sauteed and tossed into soba noodles that are seasoned with salt and green onions.

You'll taste all those ingredients with every bite of this flavorful dish, so go ahead and give it a try!

Try Recipe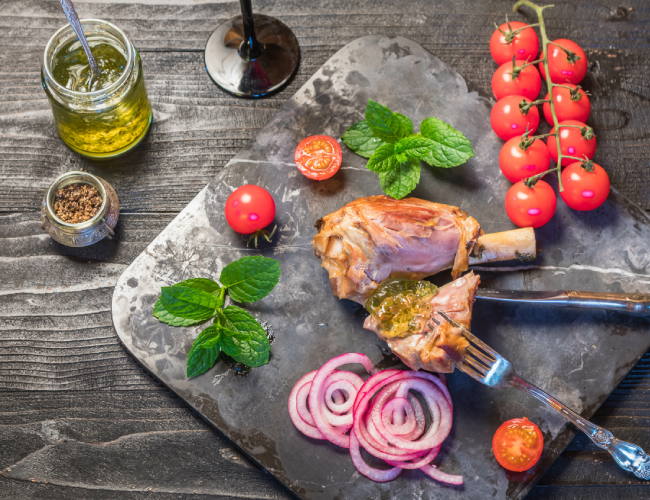 07 of 20
Roast Lamb With Mint Jelly
Lamb meat and mint jelly may seem like an odd combination, but that's what makes it gourmet. This roast lamb with mint jelly dish brings out the best in lamb meat, which is generally considered difficult to cook with. That's because many think that it tastes different than other types of more common meat. Its flavors may be more intense and way gamier than others would prefer. But working around these unwanted characteristics, and making something great with it, is what makes a great home chef.

In this recipe, rosemary-seasoned lamb leg is roasted to charred perfection, making it tender and succulent. Served alongside it is mint jelly, made with fresh mint leaves, sugar, and vinegar. You'll learn a lot when making this recipe, such as the proper pairing of food with uncommon but surprisingly complementary flavors. Also, learning how to properly roast meats, like lamb leg, is a must for any aspiring home chef.

Try Recipe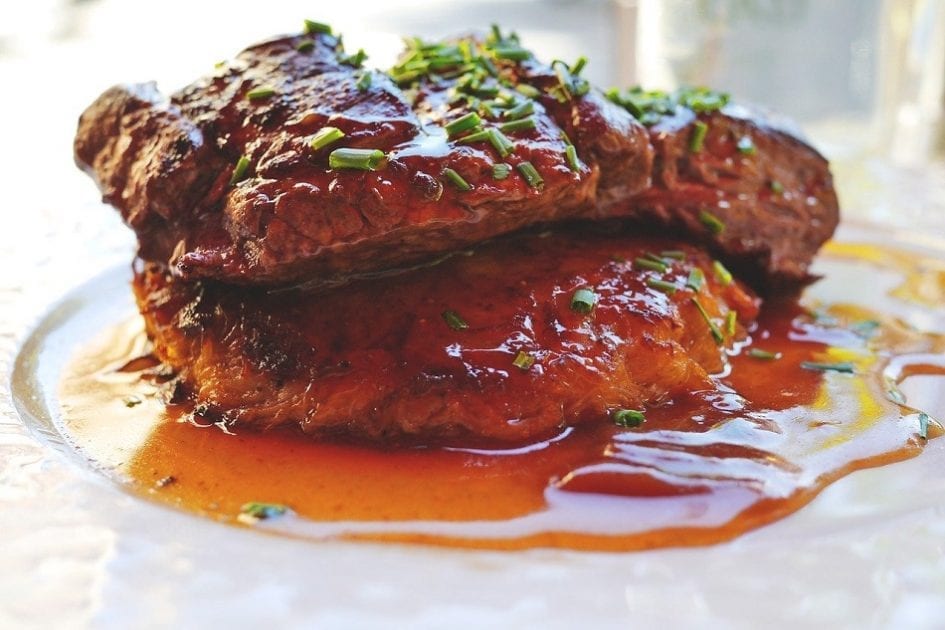 08 of 20
Steaks with Shallot Sauce
It's not a complete culinary recipes list without tender and succulent steak. In this recipe, we show you how to pan-sear and serve premium top sirloin steak cuts the right way! And, we show you how to make rich shallot sauce to top it all off.

The top sirloin steak cuts used in this recipe are considered incredibly versatile. These cuts are intensely flavorful and quick to cook too! However, there's always an art to perfect pan-searing, and many struggle with their first time cooking steak. This recipe is the perfect chance to learn how to properly cook your steak to its desired level of doneness.

Serve your loved ones some perfectly-seared top sirloin with sweet and savory shallot sauce for a real fancy gourmet dinner. This dish is perfect for when you're feeling a bit indulgent, but too tired to go out. Bring gourmet food to your home with this recipe!

Try Recipe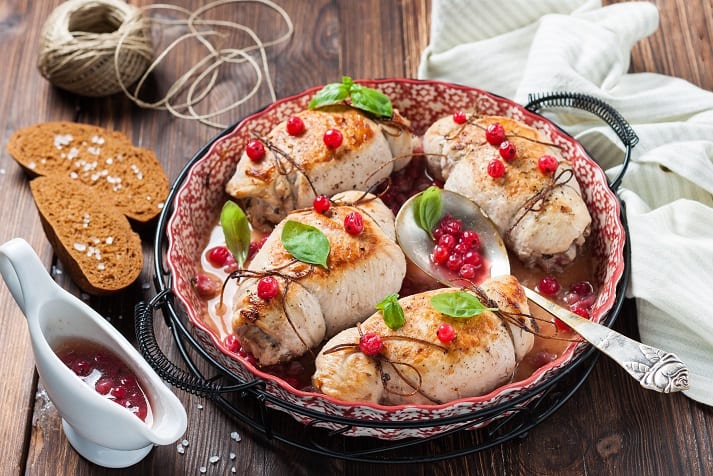 09 of 20
Cranberry Stuffed Chicken Breast
A lot of people struggle with making stuffed chicken or turkey recipes. But our cranberry-and-brie-stuffed chicken breast dish makes that whole ordeal go away by stuffing relatively smaller chicken breasts! Although, make no mistake. What it lacks for in size, it makes up for in taste.

Every chef training in culinary school has to learn the basics, and one of that includes stuffing. Stuffing can get tricky–too much and it won't cook properly, too wet and it turns soggy. This recipe lets you practice by using tender chicken breasts. Also, for a real gourmet touch, it's stuffed with delectable cranberries, creamy brie, and flavorful herbs and spices.

If you really want to wow your guests with something fancy-looking, then this recipe just might do the trick. We're sure that they'll be asking if you've been taking cooking lessons after you serve them this scrumptious dish!

Try Recipe
10 of 20
Harvest Coffee Cider
You'd be surprised, but there are actually ways to turn your usual cup of hot, brewed coffee into something gourmet. This recipe does just that by giving your regular coffee additional complementary flavors, as well as an extra kick of caffeine!

In this coffee recipe, we add ground cinnamon, honey, and delightful apple juice to a cup of strong Maxwell House coffee. If you're interested in learning the intricacies of brewing coffee, then this recipe is perfect for you. It shows you how to properly add and mix additional ingredients to go with your usual coffee brew. Barista or not, learning how to change up your coffee is definitely a must!

Take this coffee black, without any milk or creamer, to taste its true, strong yet sweet and seasoned flavors. It's perfect for early Saturday mornings or cold, Autumn days.

Try Recipe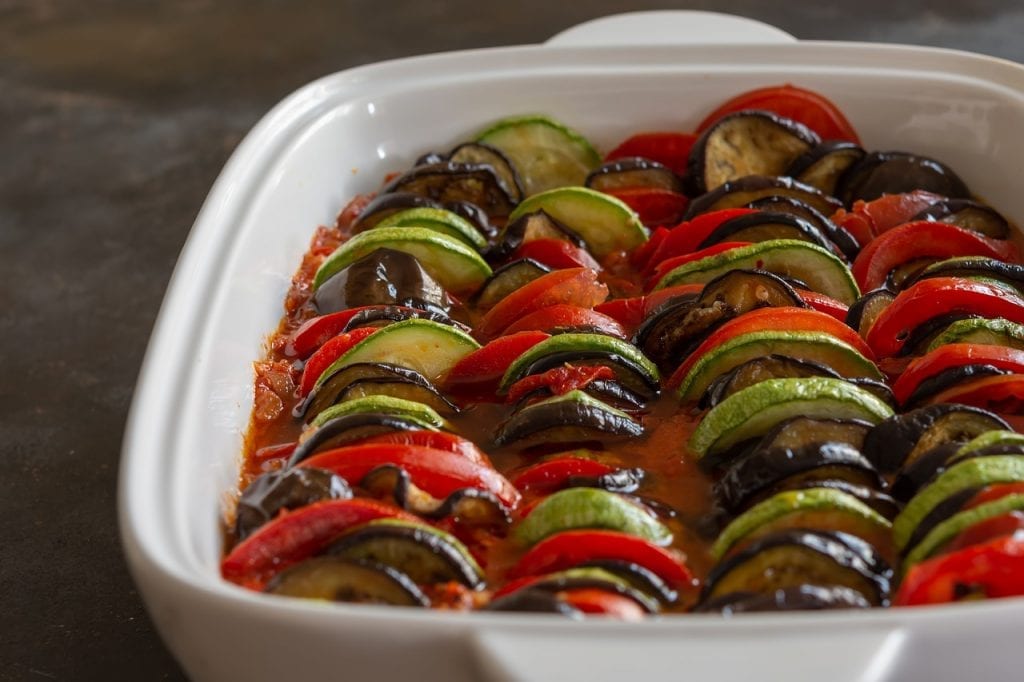 11 of 20
Ratatouille de Provence
Nothing gets more gourmet than a casserole full of delicious, aromatic Ratatouille! Many may know Ratatouille because of the animated movie, but it's also a classic French stewed vegetable dish.

Our Ratatouille de Provence Recipe is perfect for learning patience in slow cooking, proper seasoning, as well as assembling cut vegetables. The cut tomatoes, zucchini, summer squash, are slow-cooked in flavorful herbes de Provence herb, extra-virgin olive oil, Niçoise olives, French Dijon mustard, and red wine for a truly fancy gourmet dinner.

Ratatouille is a tricky dish to get on your first try. But trust us, with this recipe and constant practice, you'll soon be regularly serving classic, French cuisine to your family with no sweat!

Try Recipe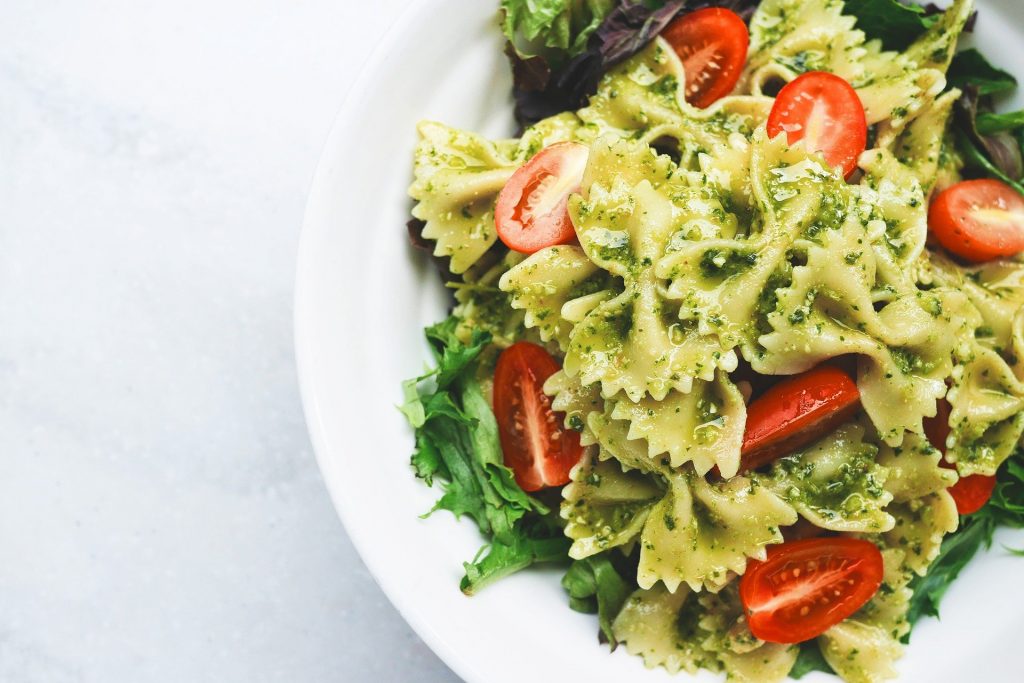 12 of 20
Spinach Pasta Salad
Level up your spinach game with this tasty pasta salad with lemon balsamic dressing! Combining the earthy flavors of spinach with strong and tangy, citrus flavors like lemon and balsamic isn't the easiest. But our recipe will show you how to balance out these flavors for a delectable pasta salad.

If you're tired of making the same kind of salad for lunch, then mixing it up by adding penne pasta might do the trick. Don't worry, this recipe uses whole wheat penne pasta that's healthier than usual non-whole wheat pasta.

This salad's dressing also works like charm, using the clashing flavors of balsamic vinegar, Dijon mustard, roasted red peppers and garlic, honey, and olive oil. But it manages to combine those ingredients to make a really memorable, gourmet salad dressing.

Try Recipe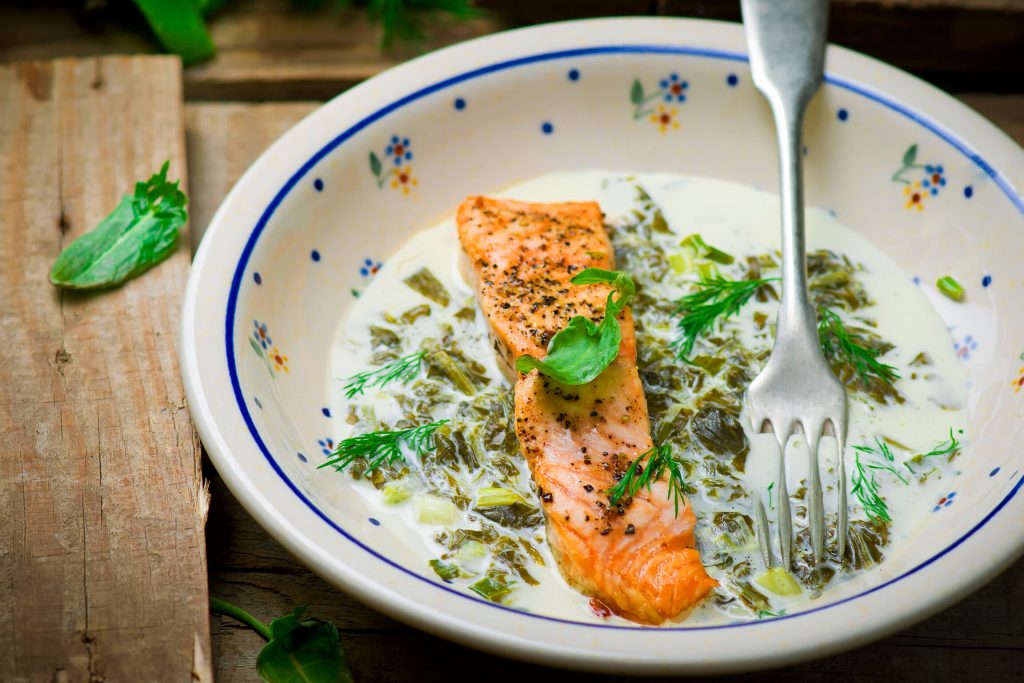 13 of 20
Salmon Fillet with Sorrel Sauce
You can't say you've mastered the basics of cooking without trying this salmon recipe of ours. Enjoy the briny, rich taste of seafood with these delicious salmon fillets partnered with sorrel sauce.

In this recipe, delectable salmon fillets are simmered in thick, creamy sauce of sorrel leaves and fish stock. It's with this specific dish that you'll understand how gourmet sometimes refers to food that takes extra care and time to make.

The dish isn't difficult to make, but it will take effort in preparing right. But once you do, all your guests will be surprised at how much of an expert chef you've suddenly become. Serve this salmon fillet dish with creamy sorrel sauce for fancy dinners with friends or with your special loved one.

Try Recipe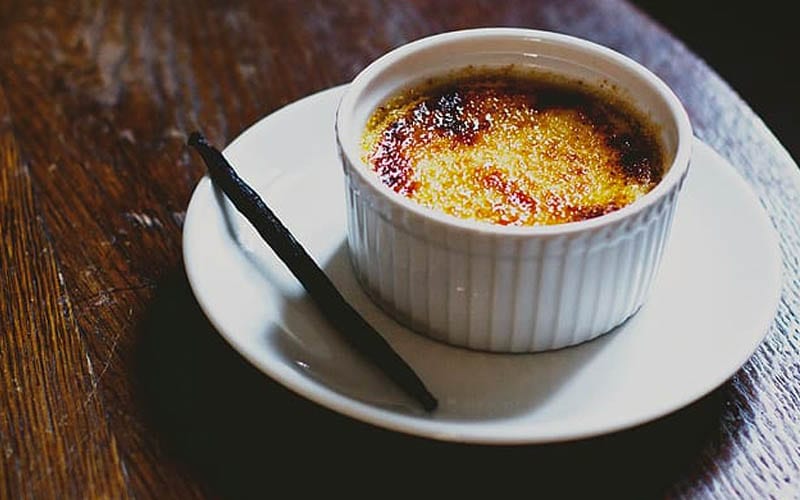 14 of 20
Classic Italian Creme Brulee
You can't make a list of culinary arts recipes and not include any creme brulee recipes. Creme Brulee, or burned cream, is a classic French dessert that's well-loved and enjoyed all over the world. It has a rich custard base with a top layer of burnt or caramelized sugar.

Many think of creme brulee when someone mentions gourmet food. Maybe it's because of its sophisticated presentation and European name. It may seem like a fancy and complicated dish, but it's actually quite easy to make. In fact, you'll only need a few ingredients to make our classic Italian creme brulee recipe. It might be tricky to get it perfect on your first try. But not to worry! This recipe will help you with making the perfect Italian creme brulee for a delectable dessert.

Try Recipe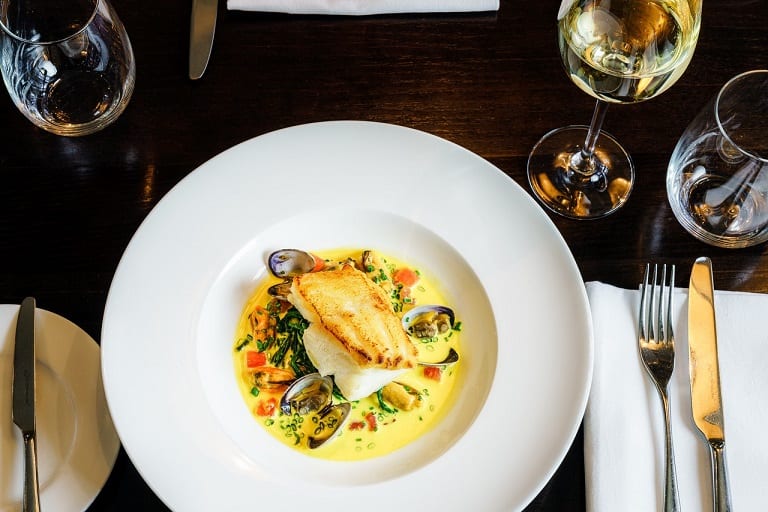 15 of 20
Cod, Scallops, and Spinach
Another seafood meal that looks unmistakably gourmet is this Cod, Scallops, and Spinach dish. With the right sophisticated food presentation skills, you'll make a plateful that looks like it came from a Michelin star-awarded restaurant!

Despite its fancy appearance, this dish is actually quite easy to make. Well-seasoned cod fillets are baked in the oven, while scallops and spinach are deliciously sauteed in melted butter. Finally, a creamy sauce of butter, vegetable sauce, and nutmeg is poured over the scallop and spinach, with the cod fillets placed on top. You'll master the art of food presentation with this culinary recipe of ours!

Try Recipe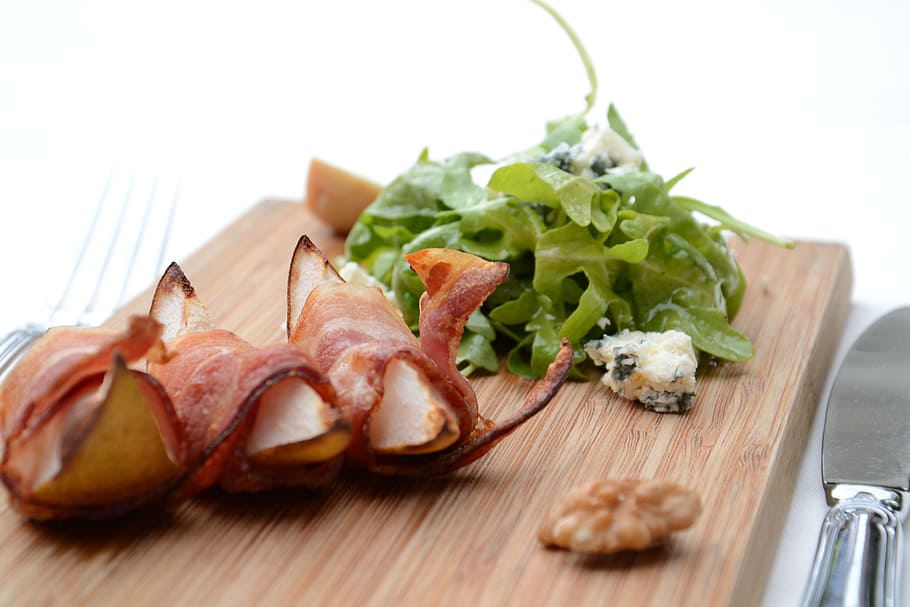 16 of 20
Prosciutto Wrapped Pears
Another recipe that requires the sophisticated art of food presentation is these prosciutto-wrapped pears with blue cheese crumble. This finger food looks like one of the gourmet recipes they'd offer at fancy art gallery exhibitions considering how complicated it looks like. But make no mistake, it's actually very easy to make, and you don't need to graduate from the best culinary schools to pull this dish off.

This recipe only needs 4 ingredients: prosciutto, sliced pears, blue cheese, and sprigs of Arugula! Just wrap the sliced pears, arugula sprigs, and blue cheese crumbles in fresh, uncooked prosciutto. Place on a serving dish, drizzle with balsamic vinegar, then serve! It's the perfect finger food for when you have a lot of guests waiting for the main course on an empty stomach.

Try Recipe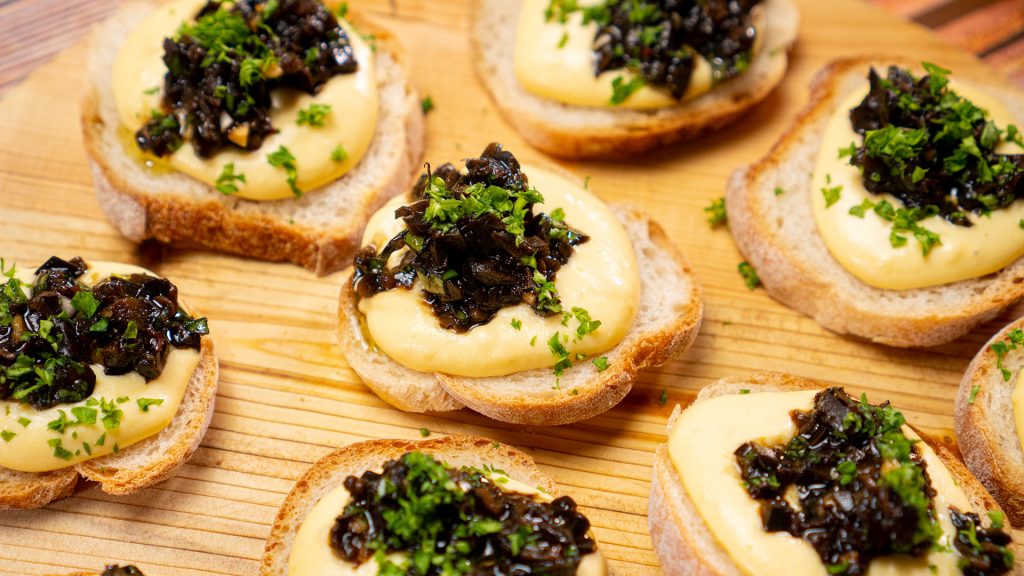 17 of 20
Black Olive Caviar Bites
Nothing gets fancier than caviar. The briny taste of this specialty food is to die for, but its expensive price? Not so much. Good thing this recipe uses a more affordable, everyday ingredient to mimic the sophisticated look of the seafood delicacy.

In this gourmet hack recipe, you'll learn how to make finger food that looks like caviar, but is actually finely chopped black olives! With just the right seasoning, you'll get a taste that's somewhat close to that of caviar. Also, with the right food presentation, your guests will never know it wasn't caviar until they've taken a delicious bite. But trust us, they'll be more than happy when they find out this scrumptious secret surprise.

Try Recipe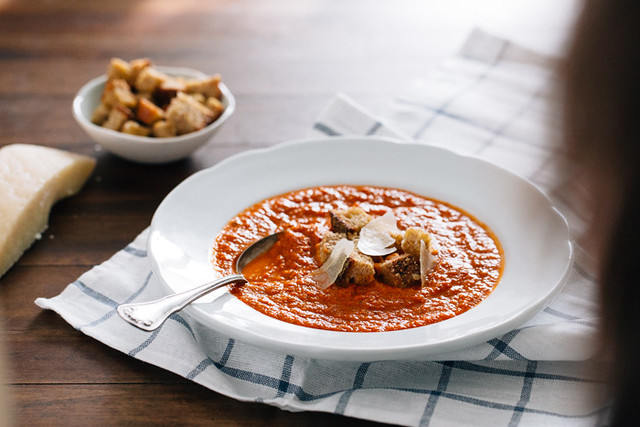 hong khay duong | Flickr.com

18 of 20
Tomato Artichoke Soup
We're doing something simple but fancy-looking with this tomato artichoke soup. Everyone knows how to make a bowl full of regular tomato soup. However, we added some basil leaves and artichoke to this recipe for a more flavorful taste. Other than that, making this gourmet-like soup is the same as making your usual tomato soup! Give it a try if you're ever bored of having the same version over and over again.

Try Recipe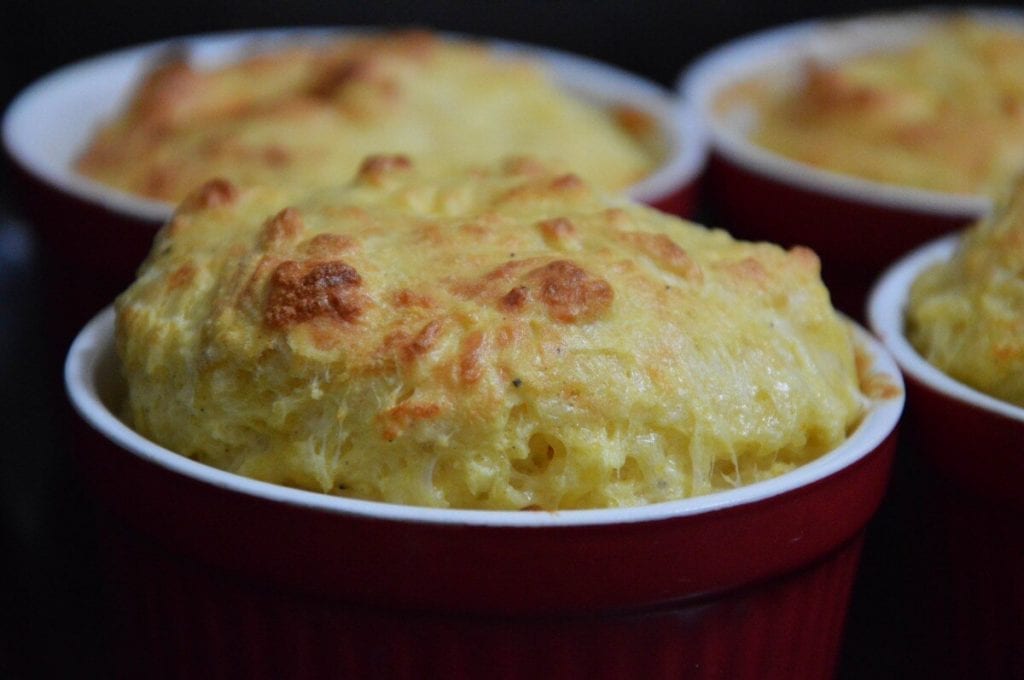 19 of 20
Custard Souffle
Yet another French gourmet dessert is the classic souffle dish. This particular souffle recipe goes for a more soft, creamy consistency with a custard-like base. However, it still has crisp, outer edges you'll see in regular souffle dishes. You don't have to be a baking whiz to pull off a delicious souffle, but you definitely could use the practice in case you make this recipe.

Try Recipe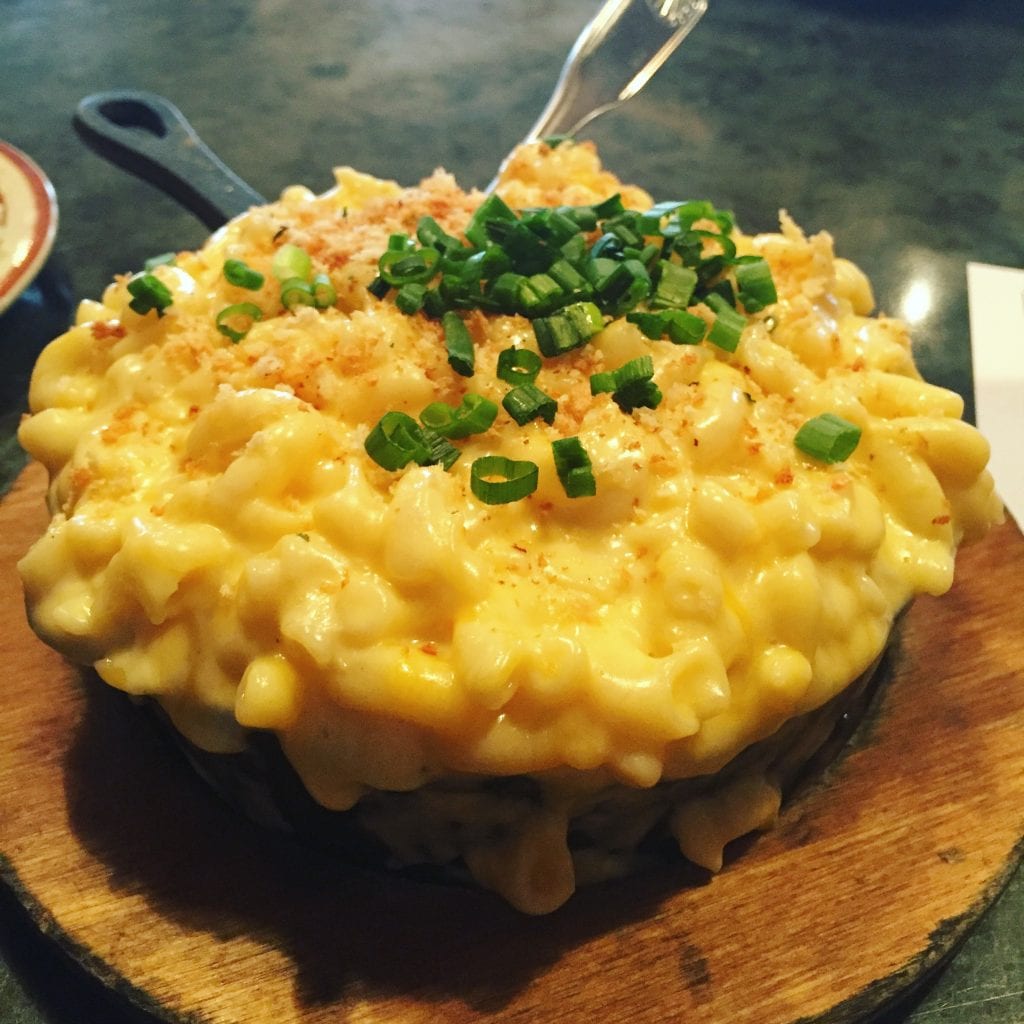 20 of 20
Gourmet Macaroni and Cheese
Last but not least is our take on gourmet mac and cheese, with a version from Bravo's Top Chef, Richard Blais. The top chef's gourmet macaroni and cheese uses Dannon Oikos Greek nonfat yogurt to make the dish a little healthier and to give it a different, creamy consistency. It's easy to make and definitely still has that gooey, cheesy goodness you'd expect from mac and cheese. Giving regular food staples a creative twist is a basic skill any aspiring home chef should master.

Try Recipe
Conclusion
Master these 20 easy culinary school recipes and you're on your way to becoming a full-fledged, home gourmet chef! Serve these delicious gourmet-like dishes to your loved ones for a pleasing, fancy lunch or dinner meal.