Juicy, fall-apart, tender barbecue dishes are sure to be a hit at any backyard party. But have you tried the finger-licking deliciousness of smoked pork riblets and rib tips? Each bite of this succulent meat dish is satisfyingly delicious! So, let us show you why these meat cuts are perfect for making crowd-favorite meat snacks. Plus, you'll learn how to make restaurant-style pork rib tips recipes in the comfort of your own home.
What Are Pork Rib Tips and Riblets?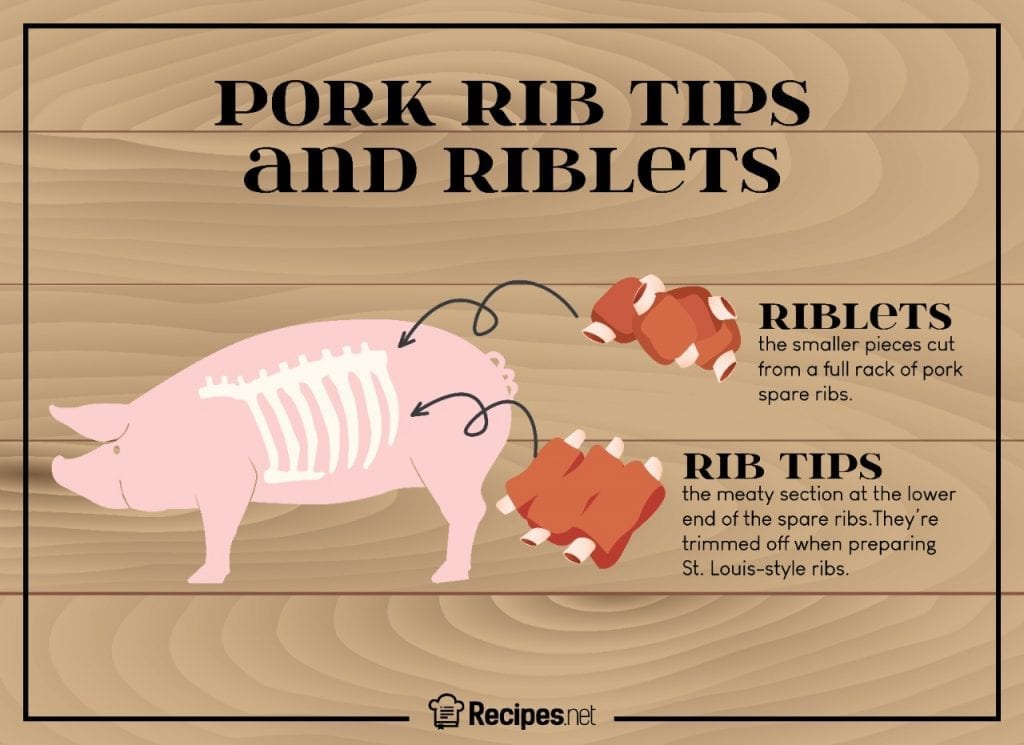 What's the difference between ribs, rib tips, and riblets? Basically, the rib tip is just a portion of the ribs. It's the meaty part located on the underside of spare ribs, which the butcher chops off when making delicious grilled St. Louis-style ribs. It's usually eight to 12 inches long and one to three inches wide. On the other hand, pork riblets are produced by simply taking a full slab of ribs and cutting them into smaller pieces, which makes them ideal to use for a real good ribs barbeque. 
Back then, spare rib tips were usually thrown out. But nowadays, they're used to make the most succulent meat dishes. They're both inexpensive and oh-so-delicious when cooked. They're perfect for making meat snacks as they're cut into small rib pieces. Best of all, they're incredibly easy to prepare! If you wish to amp up your outdoor party, why don't you give the special Iberico pork a try? Once cooked, its juiciness and tenderness will leave your guests in awe.
What Do Pork Rib Tips and Riblets Taste Like?
The taste of pork riblets and rib tips are basically similar to that of pork ribs, making them more flavorful and tender than beef. Pork rib tips are also fatty, which explains why they're one of the most flavorful parts of the pig. They're much closer to the belly and therefore more heavily marbled. It's this fatty texture that gives it its signature rich and juicy taste. And yet—it's the way rib tips and riblets are prepared that elevates the whole eating experience. 
How to Prepare and Cook Pork Rib Tips and Riblets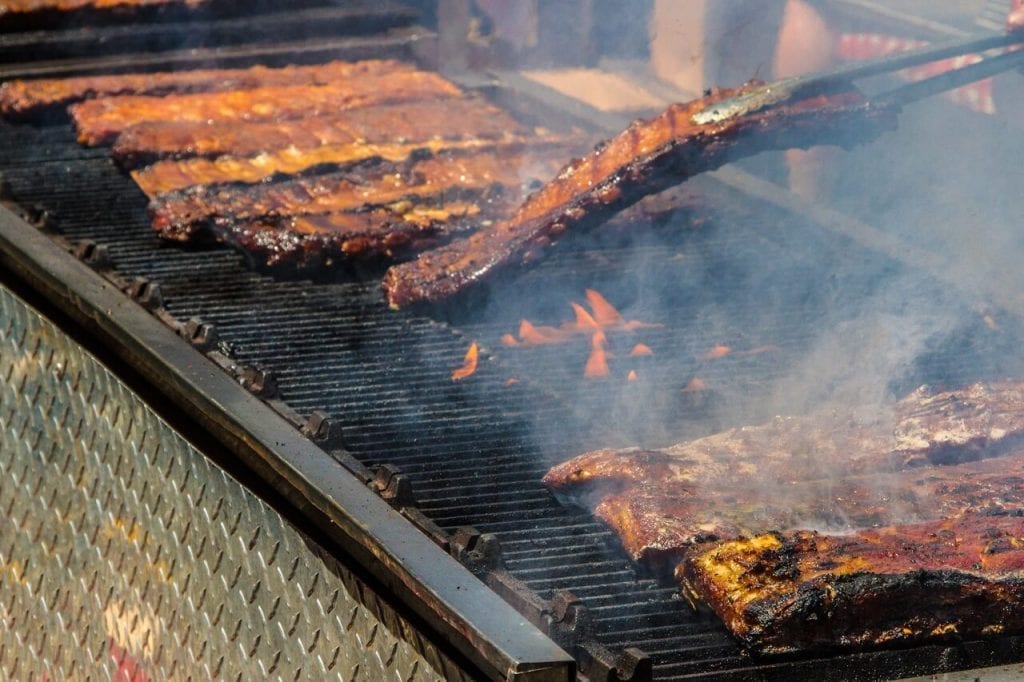 Craving for tender meat bits slathered with seasonings and cooked to absolute deliciousness? Cooking rib tips and riblets is a labor of love, but the juicy finish will all be worth it once you've taken a bite! 
These pork cuts are basically still ribs, so we recommend that you slow cook them to bring out their succulent flavors. Moreover, rib tips don't have bones in them. However, they do contain cartilage. So the trick to softening the cartilage is to slow cook the rib tips. You can grind them as well and they'll be perfect for making homemade sausage rolls or pork burger patty.
Now, if you're planning a barbecue party, BBQ pork rib tips and riblets are your best choice! They're smaller compared to other pork cuts, which makes them perfect for sizzling BBQ recipes. Now, before firing up that gas grill, we'll share with you some helpful tips on how to cook these meat cuts and turn them into delectable treats:
Cooking with a Smoker or Pellet Grill

– If you'll be using a smoker, it's best that you prep it hours before cooking. You might want to try using a pellet grill smoker. We guarantee you, it's convenient and easy to use! It has the features of charcoal smokers and gas grills with ovens. Luckily for you, we have a complete

pellet grill guide

. Give it a quick read, and you're all set for your next barbecue party! 

Cooking in the Oven

– When baking these meat cuts in the oven, make sure to line your baking pan with heavy-duty aluminum foil. You don't want the sauce to get all over inside your oven. Simply place the seasoned meat on the pan and cover tightly with another piece of foil. Bake for a few hours to make some melt-in-your-mouth meat snacks! After all, baked

BBQ rib tips

and riblets are just as delicious as the smoked ones!

Season With Spice Rub Or Sauce

– Both rib tips and riblets will wonderfully absorb any spices and seasonings you use.

Slather them with a savory

dry rub

or brush with

barbecue sauce

for added flavor.
More Rib Tips and Pork Riblets Recipes to Try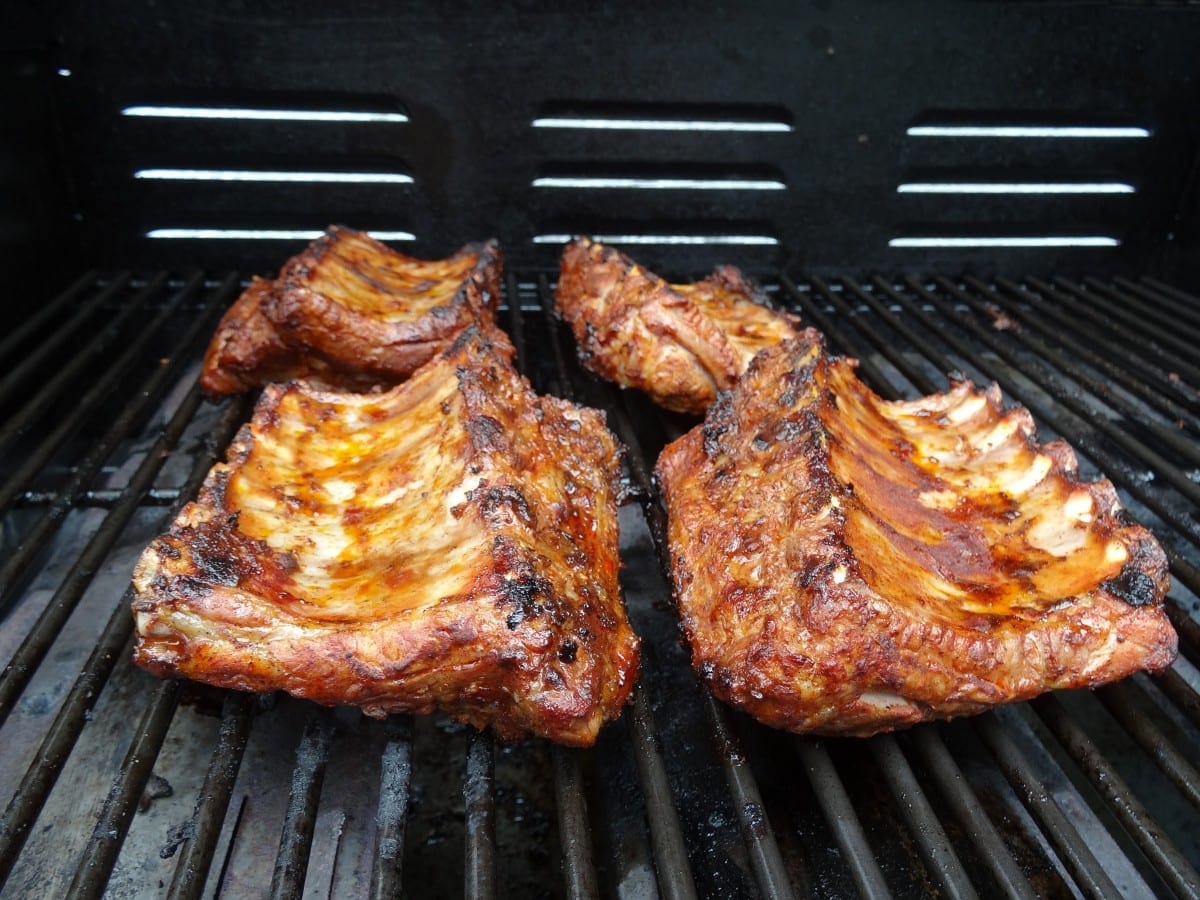 Rib tips and pork riblets are basically still ribs. They're just the smaller portions of the ribs but are equally satisfying when cooked. Here are some of the pork rib recipes that you might want to try out. You can replace the pork rib ingredients used in these recipes with rib tips and riblets; they're much easier and a lot quicker to prepare! So fire up the grill and whip up a delicious pork riblets and rib tips recipe.
Chinese Pork Rib Tips –

This meaty dish is quite a popular staple in Chinese restaurants. It's basically rib tips slathered with a flavorful sauce, then slow-cooked to tenderness. But the secret to its awesome deliciousness lies in the marinade, which usually has sweet and sour notes. You can make use of any cut of pork ribs for this Chinese dish: country-style, spare ribs, St. Louis-style, it's up to you. But rib tips are the most popular choice for this meat dish.

Brazilian Grilled Pork Ribs – This mouthwatering barbecue recipe bursts with interesting flavors. The pork ribs are slathered with garlicky marinade and oven-baked until perfectly tender. Serve this dish with a bowl of rice for a complete meal.
Crockpot Maple Country Ribs – This slow-cooked pork recipe makes for an easy but meaty dinner. The applesauce and maple syrup screams absolute deliciousness, and only adds up flavors to the juicy, tender pork rib.

Simply toss all the ingredients in the crockpot and wait for it to finish cooking, then you can serve this delicious meal to your family.

Green Onion Light BBQ Spare Ribs – Who can resist these mouthwatering BBQ

pork spare ribs

? The added chopped green onions also give them a little twist of flavor.

This succulent meat dish is perfect for special dinners with friends or loved ones.

 
Where to Buy Pork Rib Tips and Riblets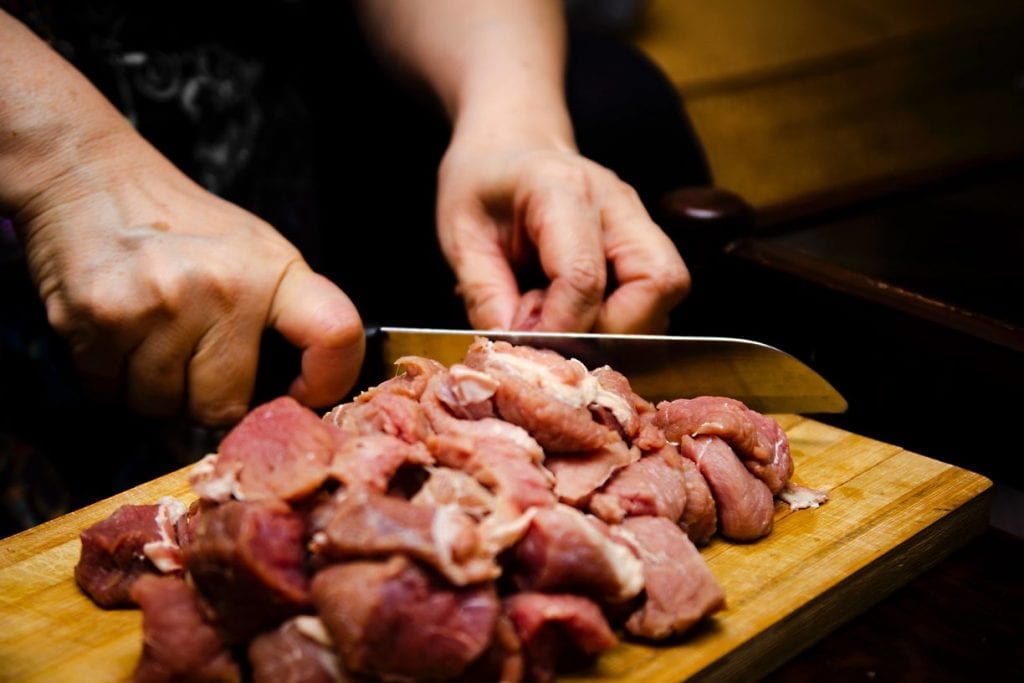 You can get these flavorful pork cuts at the nearby farmers' market. Not only can you find fresh fruits and vegetables there, but you can also buy fresh pork ribs when you make your tender sous vide ribs! 
You can also go check in the nearest grocery stores or supermarkets. Another option is to drop by any specialty butcher shop. Should you not find pork rib tips and riblets there, you can simply ask the butcher to trim the pork ribs for you to make rib tips. You can also request that they cut the ribs to smaller pieces if you prefer riblets.
How to Store Rib Tips and Riblets
There are proper ways to store these delish meat cuts to keep them in the best condition. They'll last for up to three days if stored in the coldest part of your fridge. Ensure that you keep them first in secure packaging such as shallow airtight containers before putting them in the fridge. 
Storing them in the freezer is also a great option as it extends their shelf life much longer. Just make sure to tightly wrap them in plastic or freezer paper. They're good for up to three months if kept in the freezer so you can still use them to make delicious meaty dishes. 
Now, what to do with leftover cooked ribs and riblets? You can always just refrigerate them. Just make sure to keep them in a tightly sealed container. Although, it's best that you consume them within a couple of days.
Pork Rib Tips and Riblets Make For the Best Meaty Recipes
These succulent meat bits will definitely leave your guests in awe. Smoked, grilled, baked in the oven, or cooked on the stove, pork riblets and rib tips will surely steal the spotlight at your party! Plus, they're easy to whip up! It's no wonder that these meat cuts are the go-to ingredients for making sizzling recipes.