Copycat Arby's Reuben Sandwich Recipe
Recipes.net Team
Published
October 10, 2020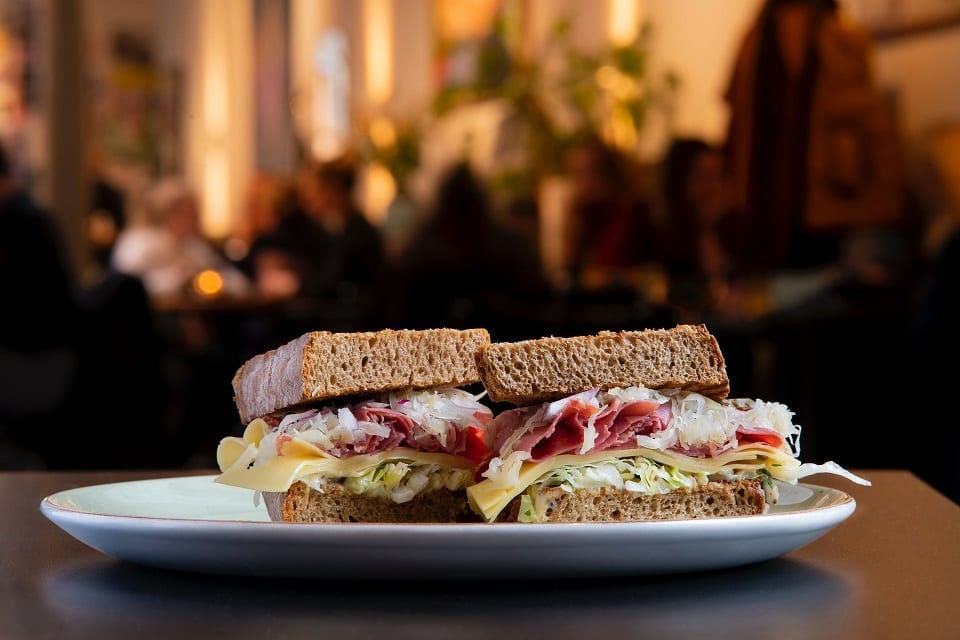 With layers of mouthwatering meat, yummy fillings (of your choice), and crunchy vegetables, the Reuben sandwich is truly an iconic dish! Who can say no to a sandwich stuffed with flavorful sauces, melted cheese, and luscious meat fillings? And it is easy to make and has a lot of variations that will suit your taste. And all the variations are equally filling and mouthwatering! 
That's the best thing about sandwiches, right? You can be creative and be the master of your own kitchen all you want. You can make it with turkey, chicken, or ham. Explore all kinds of breads from sourdough, good 'ol white bread to whole wheat or rye bread. Served either as a light snack or a main dish, and it will fill you up just the same. 
Try our other sandwich recipes and savor every bite of these delicious meals.
What is a Reuben sandwich?
The Reuben sandwich is made from sauerkraut, Swiss cheese, corned beef, and a Thousand dressing—on rye bread. It won first place in the 1956 National Sandwich Contest. Since then, everybody wanted a bite of this scrumptious appetizer made with dark bread, corned beef, sauerkraut, and cheese. And practically every restaurant today has Reuben sandwiches on their menus. 
Today, there have been a lot of tasty twists on this popular dish. Among the scrumptious new takes on the Reuben is the Rachel sandwich. Unlike corned beef sandwich recipes, the Rachel sandwich recipe uses roast turkey or pastrami and coleslaw as its filling.
What makes Arby's Reuben sandwich special?
Arby's introduced The Reuben in 2005 and it has been a favorite since. Layers of lightly toasted marbled rye bread stuffed with thin-sliced corned beef, melted cheese, sauerkraut and creamy Thousand Island dressing. Yummy, right? No wonder Arby's Reuben is such a popular dish among diners.
With our copycat recipe, make your own version of this Arby's special!

A Reuben sandwich is already appetizing all by itself, but there are some side dishes that will turn your meal into a scrumptious feast. You can serve it with any cream of vegetable soup. The combination of the Reuben sandwich with our Loaded Baked Potato Soup is superb. Dip it into this creamy soup and be ready to have a delicious feast!
How To Make Copycat Arby's Reuben Sandwich
Freshly sliced corned beef topped with melted cheese, tasty sauerkraut, and creamy Thousand Island dressing, on toasted marble rye bread, Arby's Reuben sandwich is a fan-favorite club sandwich. Fill your sandwich cravings and recreate this classic deli with our copycat recipe.
Ingredients
2

tbsp

sauerkraut,

drained

2

tbsp

Thousand Island dressing

4

slices

marble rye bread

12

slices

Deli corned beef

2

slices

Swiss cheese

2

slices

Cheddar cheese

butter
Instructions
Mix the sauerkraut and the Thousand Island dressing together in a bowl.

Butter one side on each slice of bread. Spread the sauerkraut dressing mixture on the other side.

Layer with corned beef and cheeses, then top with remaining bread slices.

In a skillet, cook each side of the sandwiches on medium heat for 4 minutes.

When finished, place your sandwiches on a saucer. Pair it with a creamy soup and there, you can now have a delish meal!
Recipe Notes
If you prefer a less sweet flavor, you can substitute Thousand Island dressing with Russian dressing.

Russian dressing is made with mayonnaise, chili sauce or ketchup, relish, horseradish,

w

orcestershire sauce,

paprika and other seasonings

which fill it with peppery flavors. 
Nutrition
Calcium:

304mg

Calories:

373kcal

Carbohydrates:

35g

Cholesterol:

41mg

Fat:

19g

Fiber:

4g

Iron:

2mg

Potassium:

149mg

Protein:

15g

Saturated Fat:

8g

Sodium:

833mg

Sugar:

5g

Vitamin A:

345IU

Vitamin C:

4mg
Commonly Asked Questions
What's the best way to reheat a Reuben sandwich?
It is not advisable to reheat using the microwave because the sandwiches will get squishy. The best way is to reheat your Reuben sandwich in an oven or toaster oven. Wrap the sandwich in aluminum foil, then place it on a roaster tray in a preheated 325 F oven. Reheat for 15 to 20 minutes.

Is a Reuben sandwich made with corned beef or pastrami?
The classic Reuben sandwich is made with corned beef. But there is a variation of the Reuben sandwiches, the Rachel sandwich, which uses pastrami or turkey instead of corned beef and coleslaw in lieu of the sauerkraut. While both are delicious cured meats, pastrami and corned beef are slightly different. Pastrami is cured with a dry rub and then smoked while corned beef is cured with a brine and boiled.
Is Russian dressing the same as Thousand Island dressing?
While both have a pinkish base due to their combination of mayonnaise and tomato or chilli ketchup, Russian dressing is made spicier with horseradish and paprika. Thousand Island dressing, on the other hand, is made with pickle, which gives it more sweetness and texture.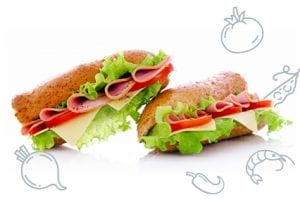 Conclusion
Our reuben sandwich recipe will fill your sandwich cravings. Have a delicious feast with this classic deli in the comfort of your home. It's easy and quick and will surely leave you satisfied throughout the day.