Nothing compares to freshly-cooked chicken quesadillas made with warm and crispy tortilla bread and oozing melted cheese from the inside. They're delicious and filling, but making them can be pretty messy! If you're tired of drippings and food bits spilling everywhere, then it's time to get a quesadilla maker for yourself.
Not only is this piece of cookware useful for making quesadilla maker recipes, but it's also practical. It's inexpensive compared to other kitchen appliances, and it's convenient to use for quick meals. Not to mention, most units are compact and portable, so they won't take up precious space in your kitchen.
Continue reading to see our recommendations on the best brands of quesadilla models to try this year. You'll be making your best version of this Mexican cuisine staple in no time. 
Our Favorite Quesadilla Makers at a Glance
9 Best Quesadilla Makers to Get In 2022
Here are the best and hottest quesadilla makers in the market right now. We know that everybody's quesadilla preferences are different, so we made sure that our selection will cater to different needs.
To pick the products on the list, we carefully factored in each unit's best features, brand reputation, and overall customer reviews. Rest assured that we're only featuring models of the highest quality. Feel free to browse our quesadilla maker review below:   
READ ALSO: Top 10 Roasting Pans To Buy in 2022
What to Look For in a Quesadilla Maker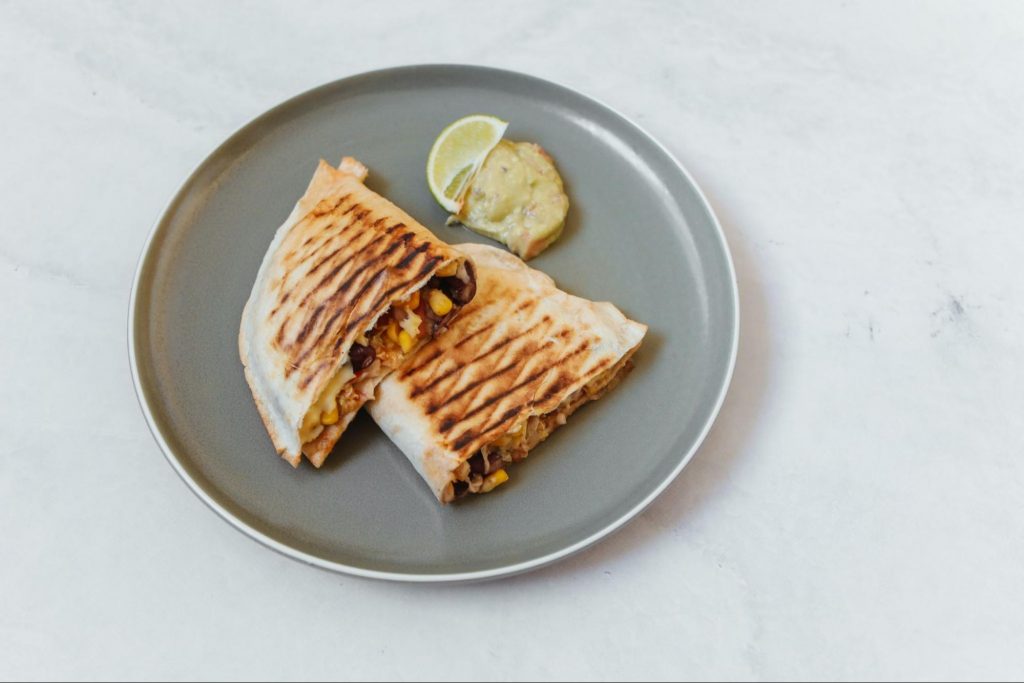 It can be daunting to choose only one appliance from the vast range of options available, especially if the choices are equally good. To resolve this dilemma, the first step is always to establish what you really need. Are you looking for a quesadilla maker that will save up space or do you want something that is capable of handling large portions of food? Here are the main factors that you should consider before making your final decision: 
Price
How much are you willing to spend on a quesadilla maker? Can you shell out a considerable amount of cash for a top-grade appliance? This may be ideal if you are investing in a commercial quesadilla maker, and if you'll be using it habitually to get your money's worth. 
Working with a budget? It's completely fine! Workaround how much you are ready to spend, and determine which quesadilla maker offers the best value for its price.
Size
So, does size matter? In terms of picking the right quesadilla maker for yourself, it definitely does. You wouldn't want to end up regretting not getting a larger or deeper unit to accommodate your overloaded tortilla wraps. 
Although the standard size for this appliance is eight to ten inches in diameter, you'll find some units that are only five inches in diameter and others that are large enough to fit a 12-inch pizza. It's diverse. At the end of the day, choose the size that is in line with your cooking habits.
You should also determine if you'd want cooking plates with shallow or deep pockets. Shallow pockets are ideal for making quesadillas with an average amount of filling. If you'd be making some that are stuffed with lots of meats and other ingredients, we highly recommend getting one with a deep dish or an adjustable latch.
Heating
Electric quesadilla makers have varying heating times. If you're particular about wanting to save time with this appliance, we recommend getting one that preheats and cooks food in a shorter period of time. Fast-heating units are ideal for people who are always on the go and don't have much time to spend prepping food in the kitchen. 
You can also take into consideration how hot each unit gets. Do you want your tortillas to achieve a crispy exterior? If yes, then we suggest getting a quesadilla maker that reaches higher temperatures. If you want to have more control over the cooking temperature, we recommend getting a unit with a built-in temperature control feature.
Cooking Surface
Technology has certainly improved our cooking experience for the better, and it's reflected by nonstick versions of many cooking appliances. In fact, most of the quesadilla makers featured in this article are designed with nonstick cooking plates of varying sizes.
We highly suggest choosing one with a nonstick coating, so cleaning would be easier and you won't have to bother using abrasive or damaging solutions.
Durability
Will you be using the quesadilla maker regularly? If so, it would be prone to wear and tear. In this case, we highly recommend getting a unit that could withstand heavy-duty cooking. More durable models tend to be a bit pricier than the regular kind, but we guarantee that the extra buck will be well worth it in the long run. 
Latch
We suggest going for a quesadilla maker with a built-in latch. This feature is helpful for keeping the food within the appliance at all times. You won't have to worry about potentially spilling pieces of scorching food on yourself and others. For a fact that you can smell, this feature helps to lock in the aroma and flavors of the food during the entire cooking process. How good would that be?