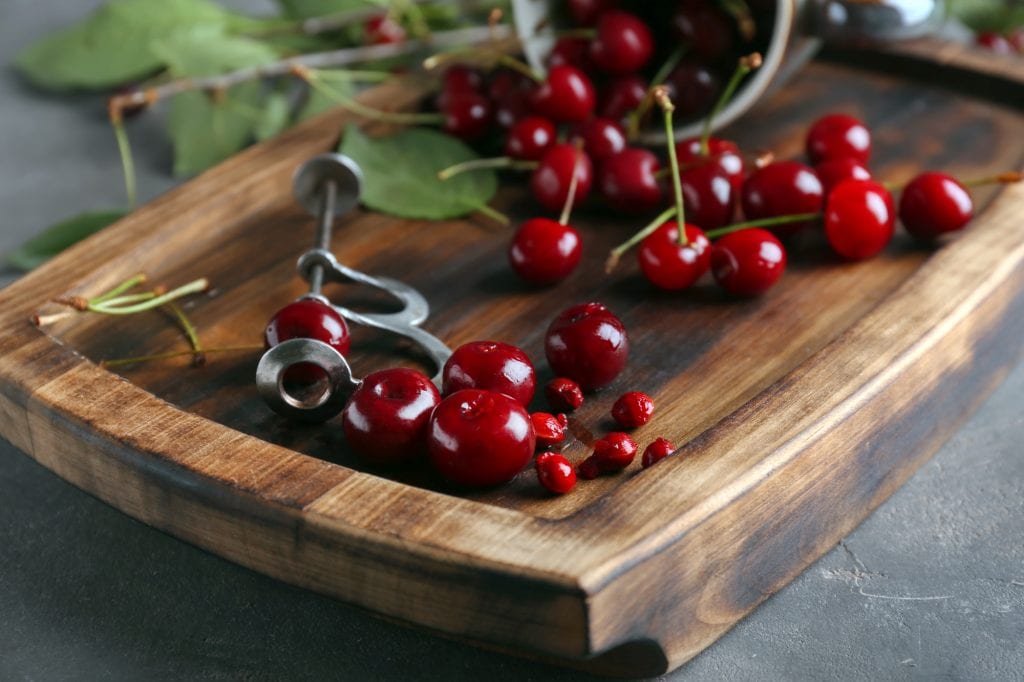 Cherry Pitter Guide: 10 Pitters To Get in 2022
Manually pitting a few cherries is easy, but a handful of them for making sweet treats like this quintessential cherry pie is a different conversation altogether. If you're fond of preserving or baking with this stone fruit, you may want to consider getting a brand new cherry pitter.
You might be asking yourself, "is a cherry pitter worth it?". It's a valid question since you'd be spending money on another tool that would take up space in your kitchen. But the truth is that this tool is worth getting if you often struggle with removing tons of cherry pits. It's also a little-known fact that you can also use cherry stoners to remove seeds from olives and other small frozen fruits. So if you decide on purchasing one, then you'll have more than one use for this kitchen gadget. 
Cherry pitters come in different shapes and sizes. The range of options on platforms such as Amazon alone can be quite intimidating, especially if you haven't tried using one before. To help you on your shopping journey, we've put together a guide for choosing the best cherry pitter suited for your lifestyle and kitchen habits. Feel free to check out some tips below, as well as our top picks for the best ones to get this year.
Our Favorite Cherry Pitters at a Glance
10 Best Cherry Pitters For Your Kitchen
Here are ten of the best cherry pit removers available on Amazon. For this cherry pitter review, we took into consideration a few factors including brand reputation, overall customer reviews, and their special features. You can rest assured that the products featured in this list are worth your time.
READ ALSO: 6 Reasons Why You Should Shop At A Farmers Market
How to Choose a Cherry Pitter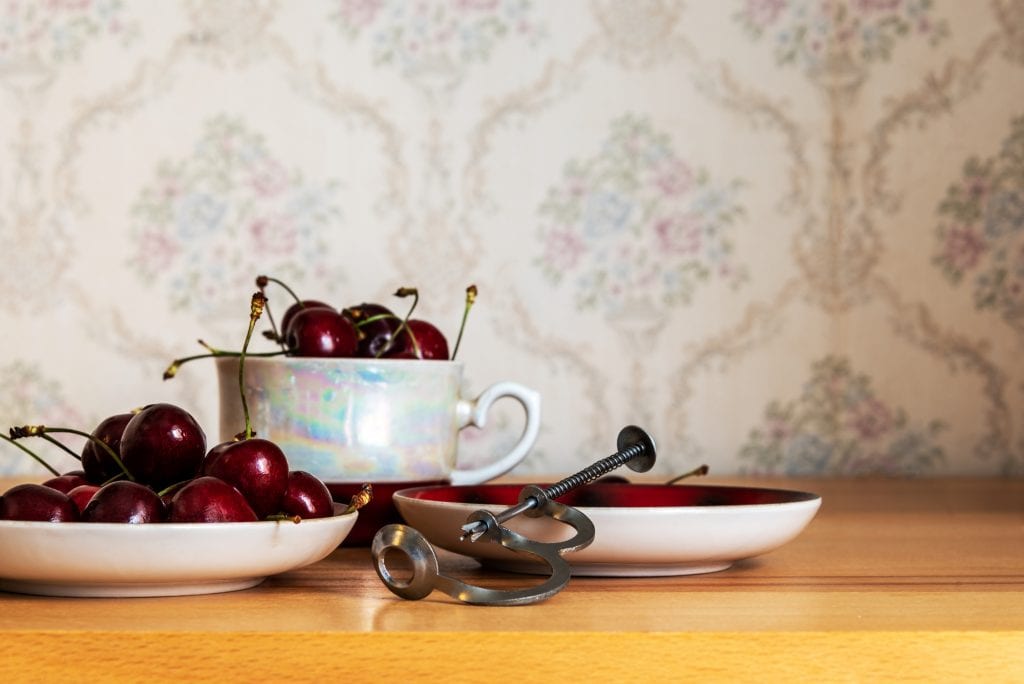 If you've brushed through our list, you may have noticed that modern pit removers come in different forms. Each one is equipped with special features that cater to specific needs. To choose the cherry pitter tool that's best suited for you, here are a few basic factors to consider:
Type of Pitter
First of all, you have to determine if you'd benefit more from having a hand-held pitter or a tabletop model.
Hand-held types are more traditional. They are compact and are more suited for small kitchens. They're portable too, so they're great to have for picnics and traveling. These hand-held pitters are ideal for seeding fewer cherries, but you can also make do with it for larger quantities (although it might require more time and effort). Nowadays, manual pitting is a lot more comfortable thanks to features like splatter guards and ergonomic handles that manufacturers add to their models. 
Meanwhile, we highly recommend getting a tabletop model if you'll be pitting large quantities of cherries. With their built-in mechanisms, you won't have to exert as much effort since the tool will do most of the job for you. Also, this is the better choice for those who struggle with hand or finger movements. You can either opt for a plunger-type pitter or those with multiple prongs, so you can remove multiple seeds at a time. They tend to be bulkier, but some models can be disassembled for more compact storage.
Material Used
Always go for cherry pitters made of good quality materials as this is more practical in the long run. For hand-held pit removers, opt for those with zinc alloy or stainless steel since these are durable and resistant to rust. You can also go for models with soft or metal ergonomic handles for comfort. 
Most tabletop types are mainly built with plastic. If you're looking to get one, we highly recommend getting those that are labeled as "BPA-free" since this guarantees that the product doesn't contain the harmful chemical known as bisphenol-A. Despite the parts being mostly made of plastic, the prongs of tabletop models are still metal. Zinc or stainless steel prongs are also good options.    
READ ALSO: Why You Need Maraschino Liqueur In Your Bar
Easy to Clean
Pitting is the farthest thing from a neat or mess-free activity. Aside from thrusting out seeds, what does a cherry pitter do? It also squeezes out a good amount of liquid from the fruit. This is the reason why most multipitters and tabletop pitters come with containers for catching pits and juices.
This feature is practical since the mess will be contained in one place only for easier disposal. Some products are also dishwasher safe for more convenient cleanups.