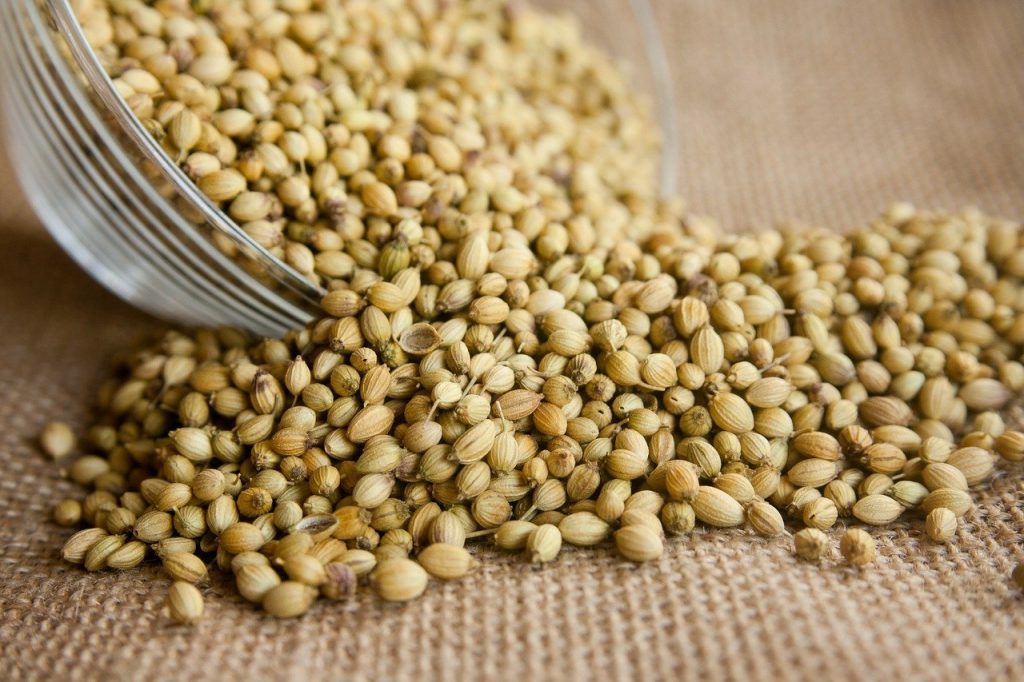 Coriander Seeds: Why It's an Essential Spice in Your Kitchen
Using countless herbs and spices could elevate your food. But what if we told you that a single plant can yield endless flavors by itself? Introducing the coriander plant, a cooking ingredient that produces both herb and spice. From coriander leaves come the herb called cilantro, whose seeds are known as coriander. The coriander seeds, in particular, lend a world of flavor to a ton of mouthwatering dishes.
These dainty seeds are earthy, citrusy, and sweet in flavor. They also give off a floral aroma when toasted. With all these purposes encased in tiny husks, it's no wonder that it's a staple among dishes like this spicy North Indian chicken curry recipe. You'll often find them in spice blends, as a dry rub on meats, or used for pickling. Coriander seeds give you the right kick to balance your meals.
Keep reading to know more about coriander seeds. From their health benefits, uses, and to how they add that gentle but robust flavor to an array of dishes.
What Are Coriander Seeds?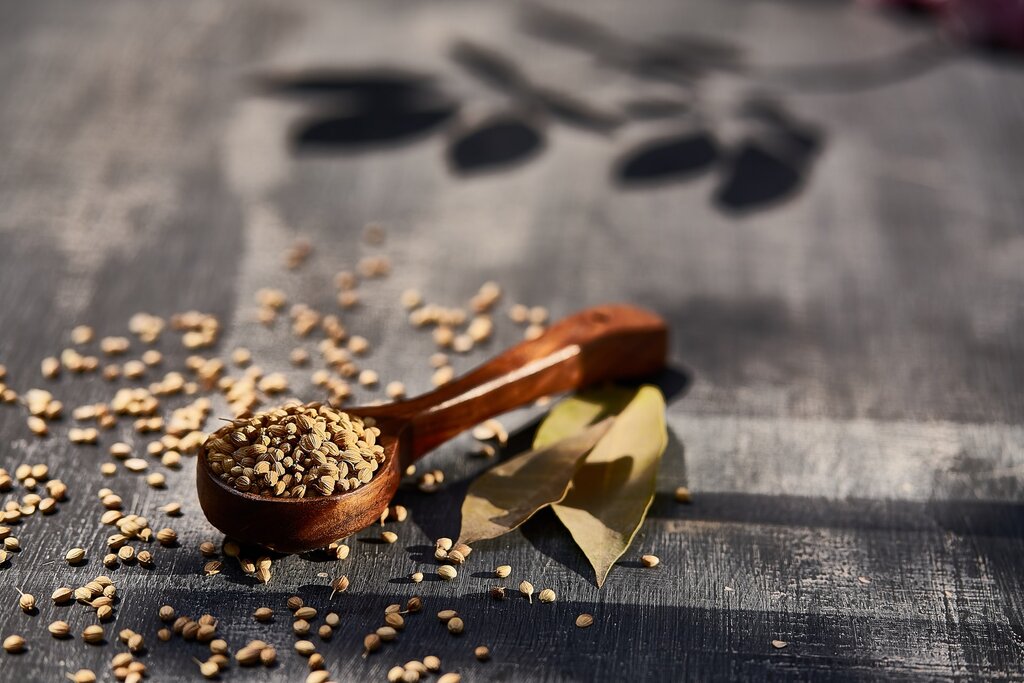 Coriander seeds are dried seeds produced from the Coriandrum sativum plant, or coriander, which belongs to the parsley family. It is also known as Chinese parsley in many regions. This plant produces both herb and spice, which creates distinctive ingredients for culinary uses. Its seeds yield sweet and citrusy coriander spice.
These seeds are native to the Middle East and Mediterranean regions but are exported worldwide. It's often used in Middle Eastern, Mexican, and Indian cuisine, and cooked into hearty stews and soups like a curry.
But what does coriander actually taste like? Why is it used in so many delightful cuisines? Simple, its mellow, sweet-like taste with hints of citrusy undertones make people totally engrossed with it.
Coriander is a great spice to set and distribute flavors in dishes such as curries, roasted meats, and dips. It also pairs well with other spices like black pepper and cumin that are brighter and powerful in taste.
Learn about another type of spice with this article on Celery Seed: What It Is and How To Use It.
Coriander vs Cilantro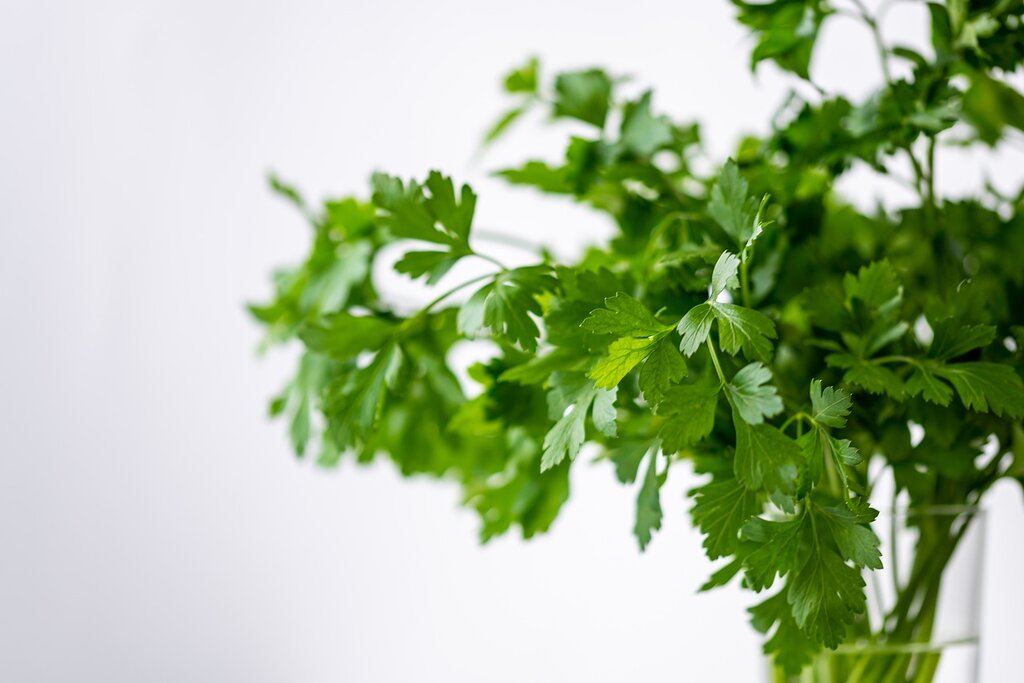 Just because coriander and cilantro come from the same plant, doesn't mean they taste the same or have identical components. Remember that coriander seeds are spices that are used to season dishes and add aroma. Whereas cilantro is used as a herb to elevate meals with flavor and add color.
They have such opposing flavors. So much so that if you plant your own coriander at home, it would be like hitting two birds with one stone.
That said, one of the major differences between coriander and cilantro lies in its taste. While both herb and spice have tangy tones, cilantro packs a powerful punch in comparison to its spice counterpart.
Coriander Seeds Taste vs Cilantro Taste
Now, what does cilantro taste like, exactly? Compared to its sister, cilantro has a refreshing minty and peppery flavor with touches of lemon. That's the best part of it – though others may argue differently. To many, cilantro tastes soapy and foul, which is caused by the compound found within the herb called aldehyde, which is commonly found in soaps and detergents.
Regardless of its components, you can't deny that adding cilantro to meals will always add a touch of brightness and freshness. Like the mouth-numbing Habanero peppers, cilantro is also a classic staple in Mexican cuisine; it balances out all that delectable spice in many of its dishes.
On the opposite end, coriander adds warmth, nuttiness, and hints of citrus to a dish. It's a lighter version of the cilantro, with just the barest hint of spiciness. Cilantro seeds are often mixed with cinnamon and cumin in cooking. This is because they have similar flavor profiles that work deliciously in many savory (and sweet!) dishes.
Benefits of Coriander Seeds and Cilantro
Flavor, of course, isn't the only good that this herb and spice bring. Like their taste, they have varying nutritional values that are both equally good for you.
Nutritionally, you'll find that coriander has high levels of minerals, whereas cilantro focuses its nutrition on vitamins that are good for your vision and protecting your immune system.
Coriander, on the other hand, is a great source of good minerals like calcium and magnesium. There are also plenty of coriander seeds benefits aside from its many minerals. One study has even shown that the coriander seed extract contains antioxidants, which are extremely helpful in reducing inflammation.
Now that you know more about coriander and its distinction to cilantro – how about we shimmy into the kitchen to start some tasteful coriander recipes!
How to Use Coriander Seeds in Cooking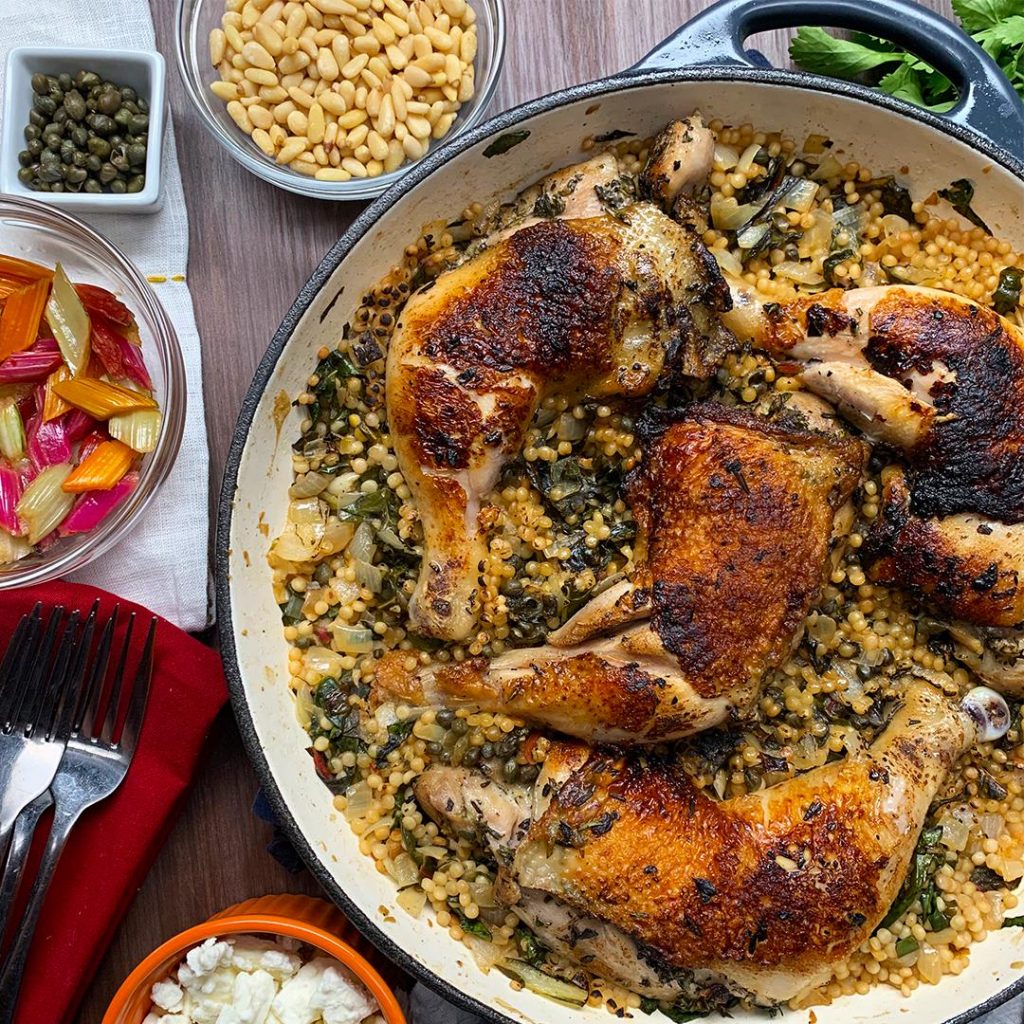 Coriander seeds have many culinary uses, and we mean many. Aside from being one of the tastiest spices for meat rubs and spice blends, they also add flavor to drinks. Belgian white beer or Witbier is incorporated with coriander, giving the drink its distinctive citrusy, warm, and sweet flavor. That's a good bottle to have for game day with your friends!
Witbier is a type of fruity wheat beer, and you can learn more about it in our guide on All You Need to Know About Wheat Beer.
For its benefit in the kitchen, coriander seeds are ideal for being tossed with roasted vegetables or added into soups. They're also equally tasteful in pickling or baked atop warm loaves of bread.
If you want to get a whiff of that delightful floral aroma, try toasting the seeds over medium heat. Once toasted, they make perfect spices to pulse into flavorful sauces.
And if you're out of coriander, you don't need to run to the store immediately as you might have some handy coriander seed substitutes in your pantry. You'll be able to replicate their flavor in no time.
Whole vs Ground Coriander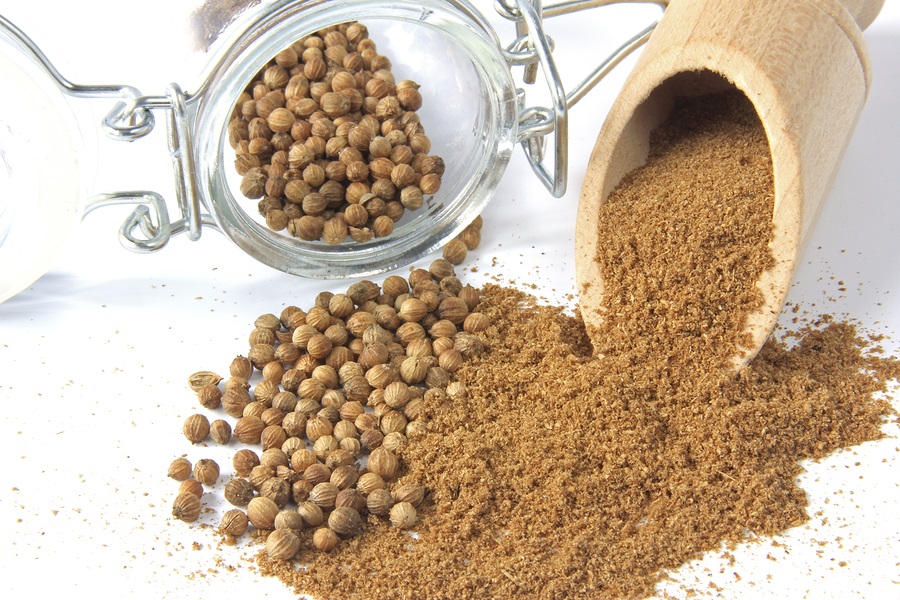 It is important to distinguish what form of coriander seeds is best used in flavoring your delectable dishes. Both distinctions have their pros and cons and are something to take note of when prepping meals.
The ground coriander is the most used among a variety of recipes. They usually come in the middle of the cooking process and are best mixed into hearty soups, curries, and stews like this belly-filling lentil beef stew recipe. Coriander powder can also easily add full and citrusy flavors to baked goods. Start by incorporating them into your batters and doughs.
Whole coriander, on the other hand, is what you want to use for spice rubs, for blending into rich sauces, and as spice blends for pickling. When you're cooking, whole coriander seeds are added in the beginning, often toasted to release their natural oils and floral aroma.
Sounds like you can do quite a lot with them, right? Go ahead and try incorporating whole or ground coriander into your meals by trying out one coriander seeds recipe after another below.
Recipes with Coriander Seeds
Coriander Seeds Are an Essential Spice
These little buds of spice are warm, nutty, and florally aromatic. People often confuse coriander seeds for herbs sometimes, but this is because it comes from the same plant that also produces the cilantro herb.
But now that you know of their difference, you can use your sweet and citrusy coriander seeds as meat rubs, combine them in spice blends, or as a pickling rub. And if you're cooking up some delicious stews, soups, and even baked goods, make sure to use that ground coriander for that added mellow and citrus undertones.
So what are you waiting for? Stock up on this tasty and versatile spice, and get cooking!