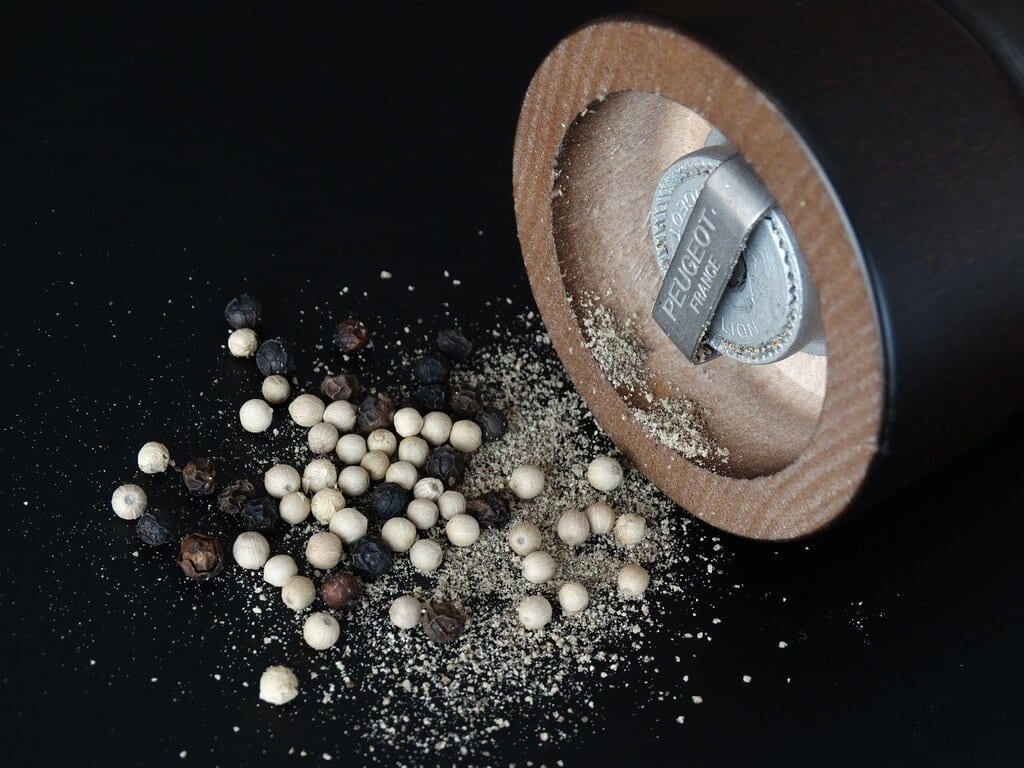 Spice Grinders: Why You Need One and Our Top 12 Picks
Nothing amplifies a delectable meal more than freshly ground spices. And what's the best way to produce them, you may ask? A quality spice grinder, that's what!
A spice grinder is a must-have for all the nifty home cooks that enjoy fresh ground seasoning in their meals. It's the modern-day mortar and pestle that gives you better control over how you want your favorite spices ground up. And it's not just spices that work for these. You can toss in some seeds, nuts, and even herbs too! It'll be incredibly useful for recipes like this Chinese-inspired 5-spice skillet chicken. It's certainly an all-in-one kitchen tool! No need to exhaust an arm grinding up your own spices when you've got a fantastic spice blender in the kitchen.
In this guide, we'll be showing you our top picks of grinders in the market. From cheap grinders to well-known branded ones from KitchenAid, we have it all. Keep reading to find the best spice grinder for your kitchen today!
Learn about a flavor-packed spice you can toss into these grinders known as Coriander Seeds: Herb or Spice and Its Uses.
Our Favorite Spice Grinders At A Glance
12 Best Spice Grinders (A Closer Look)
In this section, we've listed and reviewed the finest spice grinders for your modern-day kitchen. Everyone's preferences are different, which is why it's important to dive deep into our top picks. This will help you know which ones to choose depending on your needs.
In selecting these products, we took into consideration their quality, brand reputation, and general customer reviews. We chose those with excellent standards for your daily spice grinding needs. So go ahead and check out our spice grinder reviews below.
What To Look For in a Spice Grinder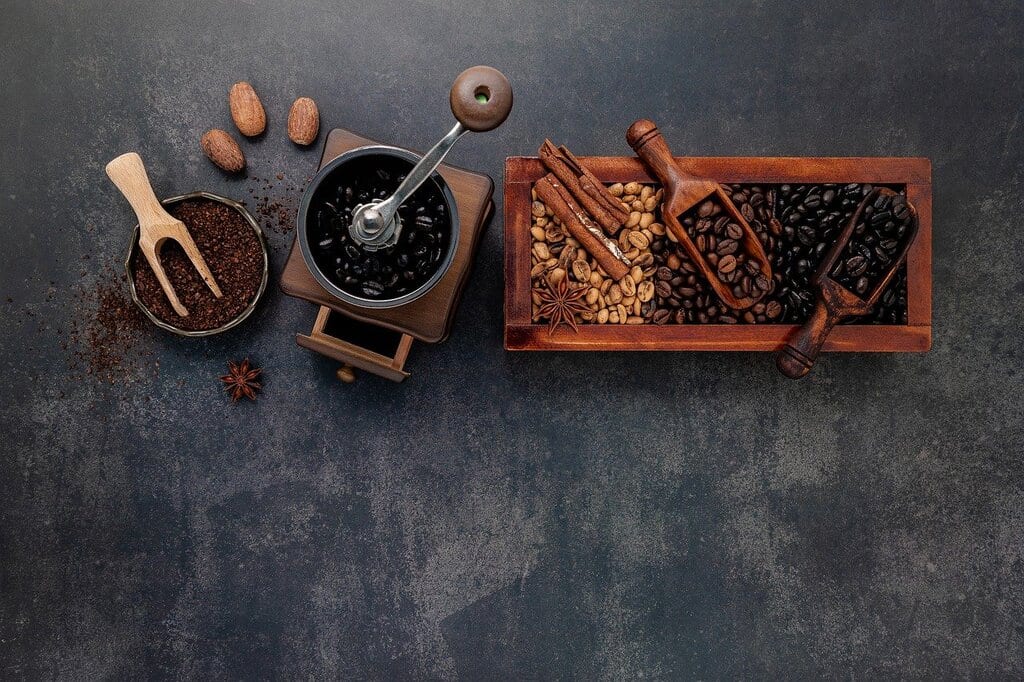 Electric Spice Grinder Vs Manual
The easiest thing to look for in a spice grinder is whether you want yours to be an electric or manual one. There are pros and cons to having either one and it will depend on your daily need and usage of the product. Will you be better off with a one-touch button grinder for ease of use? Or do you prefer a grinder you can manually control for a better grind? The choice is up to you!
An electric spice grinder guarantees you a consistent ground of your desired coarseness. Most of our top picks work as a coffee grinder as well, giving you amazing multi-purpose benefits. This helps you grind almost anything from coffee beans, seeds, nuts, and even wet ingredients. It's effortless to use, as many grinders have one-touch operations that grind in seconds. But some of them can also be heavy and large enough to consume some space on the kitchen counter. Some are also not the best to lug around for the traveling home cook.
A manual spice grinder, on the other hand, saves a ton on your electric bills. They're more affordable than an electric type too, which is great value for a quality product. It's handy to have around, and can easily make it from the kitchen to the dining table. While it may not grind up wet ingredients like an electric, it still works great for your daily spices and herbs. It does, however, need a little more elbow grease than your one-touch buttons. Plus, they don't make the best grind consistency. However, with enough grinding effort, you have better control of your coarseness with a manual.
Versatility
Consider what you may need for your day-to-day cooking. For many, a great spice grinder comes with versatility in the ingredients it can grind. An average grinder can grind spices, herbs, and coffee beans. But others surpass the usual. Some can grind even tough nuts, seeds, and even wet ingredients like garlic and chilis. The wet and dry grinders, for example, are great for grinding Indian spices into wet masalas.
If you're not always grinding up fresh spices, consider one that works on the usual salt and pepper. You can also check out at least one with grinder blades that are strong and work great for your everyday spices. Whichever way you swing, you'll have something to help you grind up the best flavors for your meals.
Capacity
How many spices do you want to grind daily? Would you need such a large capacity for grinding coffee as well? Try taking into consideration whether you need all those extra ounces. A lot of spice grinders can do up to 90 grams of spices in one go, but others grind up more or less. Now, if you're the type to make mass-brew cups of coffee for your family, you might like a 6-ounce capacity grinder. Now if you're just grinding in small batches, a 2-ounce grinder often does the trick.
Durability
It would be disappointing to buy a good spice grinder, but find out it breaks after one or two grinds. You need to take into account how long your spice grinder can last. Can they withstand tougher spices based on the quality of the grinder blades? Are they able to grind up large grams of spices with their powerful motors? An average grinder has 150 to 200 watts of power, which is enough to grind your usual spices. Although, you may want to consider getting a higher wattage for grinding tougher ingredients like cinnamon.
Ease of Use
Would it be a hassle to assemble the spice grinder? Do you want to grind up spices with just the push of a button? How much will you have to fuss about tucking in the electric cord after usage? These are things you may wish to take into account for their ease of use. Some spice grinders are exceptionally easy, with their one-touch operations. But others may take two or three more pulses before they get one's desired ground consistency. If you want a fast and no-fuss grinding, a one-button grinder may be perfect for you. However, if you don't mind working those arms out, a manual can come in handy.
Cleanup
Nothing is more frustrating than having to clean up all that extra spice residue. Most spice grinders are easy to clean, thanks to the majority of them using stainless steel. Others simply require you to brush those bits and pieces off without effort. The classic way to clean a spice grinder is grinding in stale bread or rice to remove excess. To remove the smell, others use vinegar or baking soda.
If you want a hassle-free cleaning, you need to check if your grinder and its bowl are easy to clean or dishwasher safe. This option will save you a ton of time after working those spices through. If you don't mind getting into the nooks and crannies yourself, you can opt for a hand-wash-only grinder.