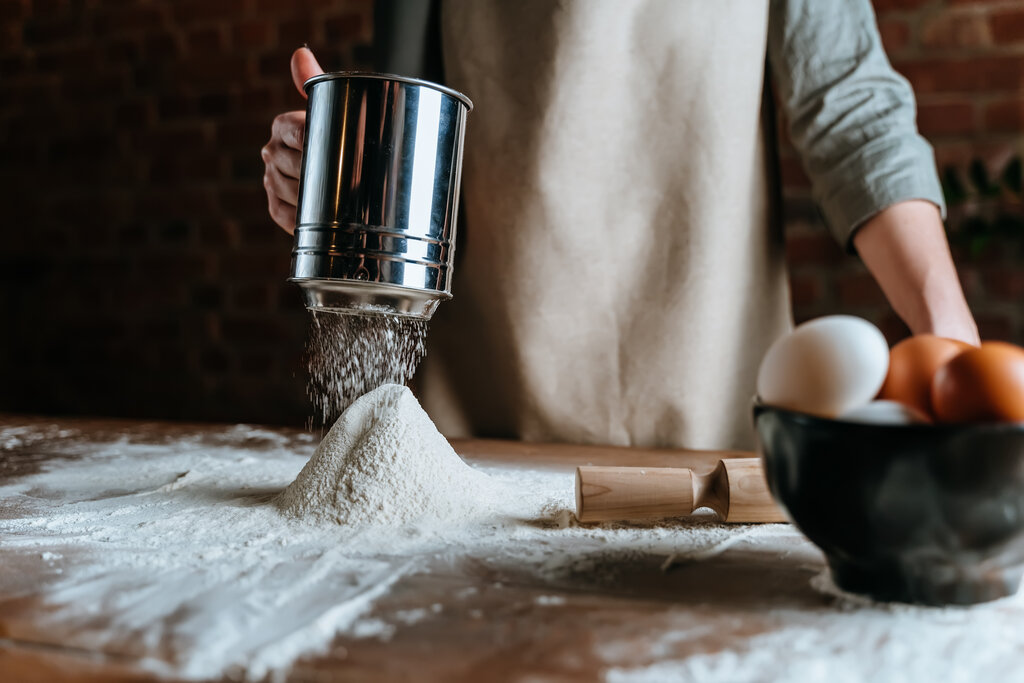 Best 10 Flour Sifters For Your Home Baking
Imagine giving an all-out effort baking a delicious lemon bundt cake, only to end up with a lumpy dessert as a result. This is every baker's nightmare! The thing is, you must've skipped one crucial step — sifting the flour. Sifting is a baking technique that shouldn't be overlooked as it helps yield light and fluffy baked goods. This is why keeping a flour sifter in your kitchen cabinet's drawer is essential, both for your baking and peace of mind.
Keep reading to discover why home bakers need to include high-quality sifters in their arsenal. Now, if you don't own a sifter yet and are looking into buying one, we also provided a list of helpful tips and the best flour sifters available in the market!
Our Favorite Flour Sifters At A Glance
Best 10 Flour Sifters (A Closer Look)
Purchasing a sifter can be a little overwhelming as there's a myriad of options to choose from. Therefore, to help you narrow down the seemingly endless choices, here's a curated list of the top-rated flour sifters. Once you've taken your pick, try your hand at these sweet dessert recipes.
Reasons To Have a Sifter in Your Kitchen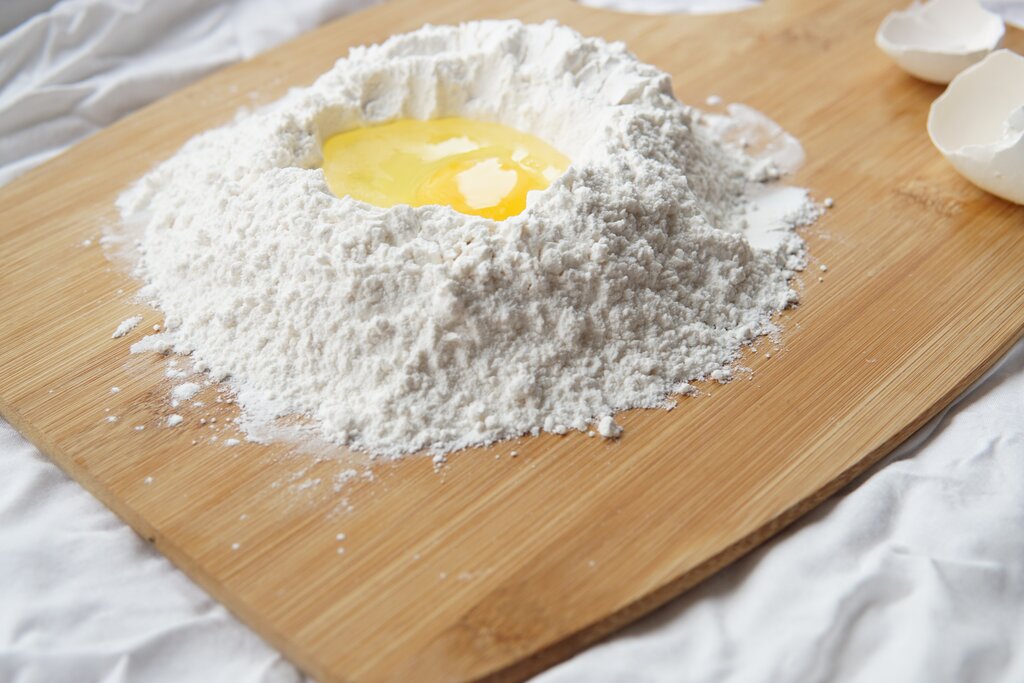 If you're feeling unsure about buying a flour sifter, the following will surely convince you why it's a reasonable purchase for your home baking.
Sifting is just as significant as the other baking procedures. A sifter, though it may seem a frivolous device for some, does wonder for your favorite treats!
If a flour bag has long been sitting on your kitchen counter, the flour will more likely form clumps. You don't want a lump-filled batter for your angel food cake. To avoid this baking woe, all you need to do is run the flour through a sifter. This ensures that the baked treat will have a smooth and light finish. Moreover, sifting can also help get rid of unwanted elements contaminating your flour such as bugs and debris.
In the baking world, ingredient measurements have to be precise to get a perfect texture. And with the help of a sifter, you'll get an accurate measurement every time.
You'll also love the versatility of this baking instrument. Not only is it used for flour, but it also comes in handy when draining pasta or when separating liquids and solids. You can also use it to filter out other dry ingredients such as baking powder, confectioner's sugar, and cocoa powder.
What Makes a Good Flour Sifter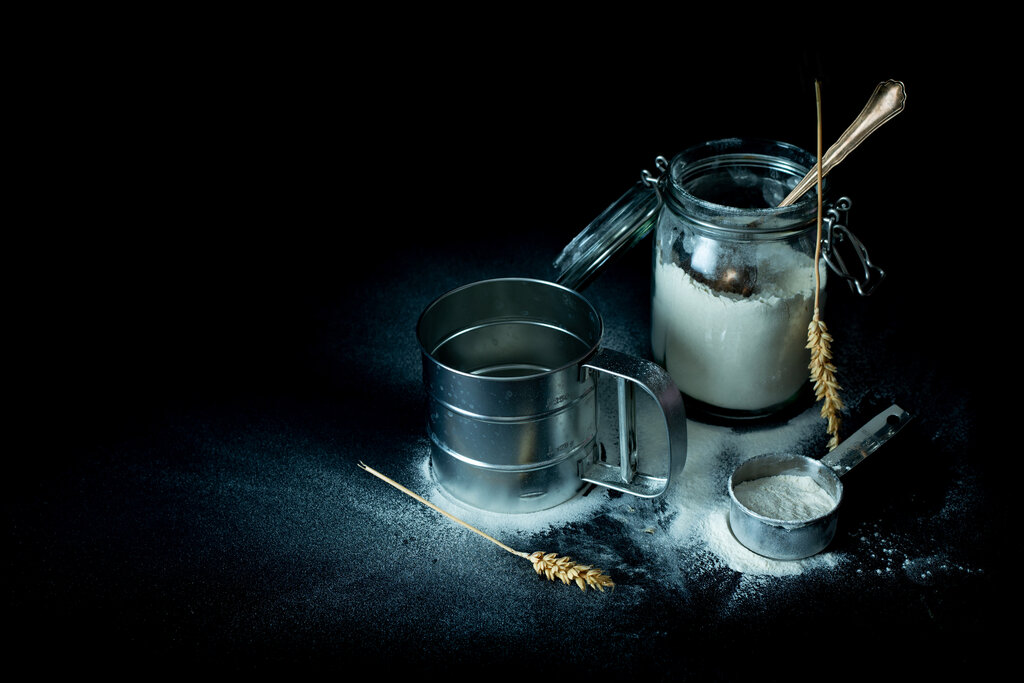 Make sure you're equipped with the best flour sifter for your next baking endeavor! To help you single out the most suitable product for your needs, here are key factors to consider:
Size and Capacity
When buying this kitchen essential, pick the one that best meets your baking needs. Most flour sifters can filter out three to eight cups of dry ingredients. Start from this factor and you should be on your way.
Nonetheless, here's a simple tip. A sifter with a larger capacity is a better choice as it can hold either small quantities or ample amounts of flour at once. So, if you prefer baking in large batches, a five-cup to eight-cup sifter is perfect for you.
Material and Durability
Flour sifters have different building blocks. Most are made with premium stainless steel and plastic. Plastic sifters are usually lightweight and inexpensive. However, they can break when you drop them. On the other hand, stainless steel-made sifters are sturdier but tend to be pricier. Whatever material you choose, make sure to always handle your sifter with care.
Manual or Electric
A flour sifter is either manually operated or power-driven. Manual styles function using a squeeze handle or a hand crank, so a bit of hand strength is required. With this model, you'll have more control over the sifting process. Electric types, meanwhile, make the sifting process easier as you just have to press a button to start working. However, this type of sifters comes with a hefty price tag compared with manual models.
Crank or Squeeze
Should you go for the manual sifters, know that they also come in two types: the crank type and the squeeze type.
Crank sifters are easy to use and are a good option for those with hand injuries or arthritis. When using this type of sifter, simply turn the hand crank to finely sift the flour. On the other hand, squeeze sifters require a bit of hand strength. You have to squeeze the handle for the flour to completely pass through the mesh screen. The good thing is, it doesn't require two hands to operate them.
Other Notable Features
This baking equipment also has other features that'll take your home baking to the next level.
Lids or covers

– This will prevent the foodstuffs from spilling out. We mean, less mess in the kitchen is what all we want! 

Measurement markings

– With this handy feature, accurate measurement is achievable.

Mesh screen

– Sifters often come with a fine, medium, and large mesh. If you want to end up with a completely lump-free flour, go for the sifter with the finest mesh. 

Ergonomic handle

– This feature lets you have a good grip as you sift, making the whole process hassle-free.

Dishwasher-safe

– Cleaning sifters post-use is easy. You can simply rinse off the remaining flour or any dirt with water. Or just put them in a dishwasher.