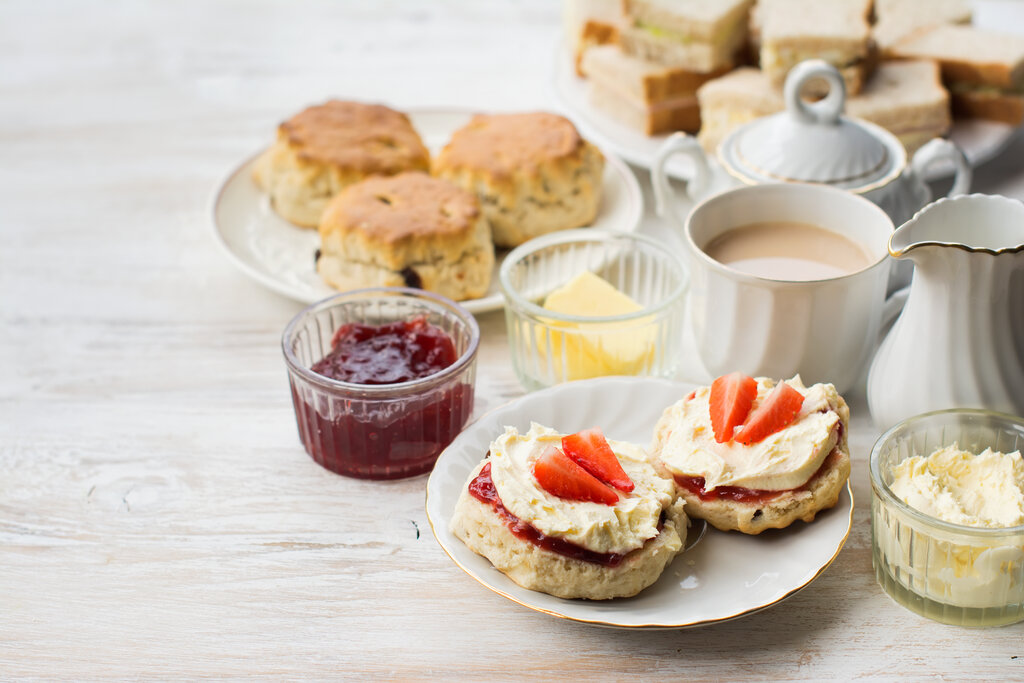 30 Tea Party Food Ideas to Wow Your Guests
Having afternoon tea or high tea is a majestic way to reconnect with friends and family. The thing is, there are many things to consider to ensure your teatime goes smoothly, from menu planning to themes and activities. So, to give you one less thing to worry about, we have gathered a list of delicious tea party food ideas just for you!
So get your tea kettle bubbling at once and take inspiration from these delightful tea party recipes. Whether you celebrate in a fancy hotel or your tea room, this teatime menu is sure to enchant your guests!
---
Tea Sandwiches
Cucumber Sandwiches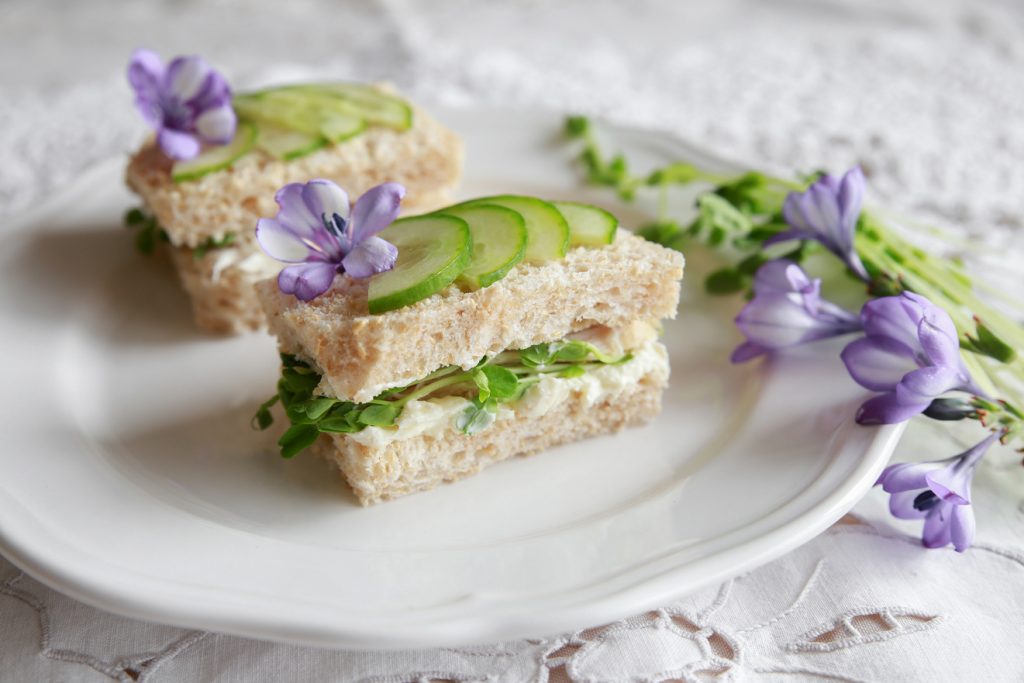 Cucumber sandwiches are always present at afternoon tea times. These little tea snacks consist of crunchy cucumber slices, mayonnaise, and cream cheese stuffed between slices of bread. To make it more traditional, use English cucumbers or burpless cucumbers. Regular cucumbers will always be good, though. Add fresh dill and chives to intensify the flavor and lemon juice or lemon zest for citrus notes.
Recipe for Inspiration: Cucumber Sandwiches
Crab Salad Sandwich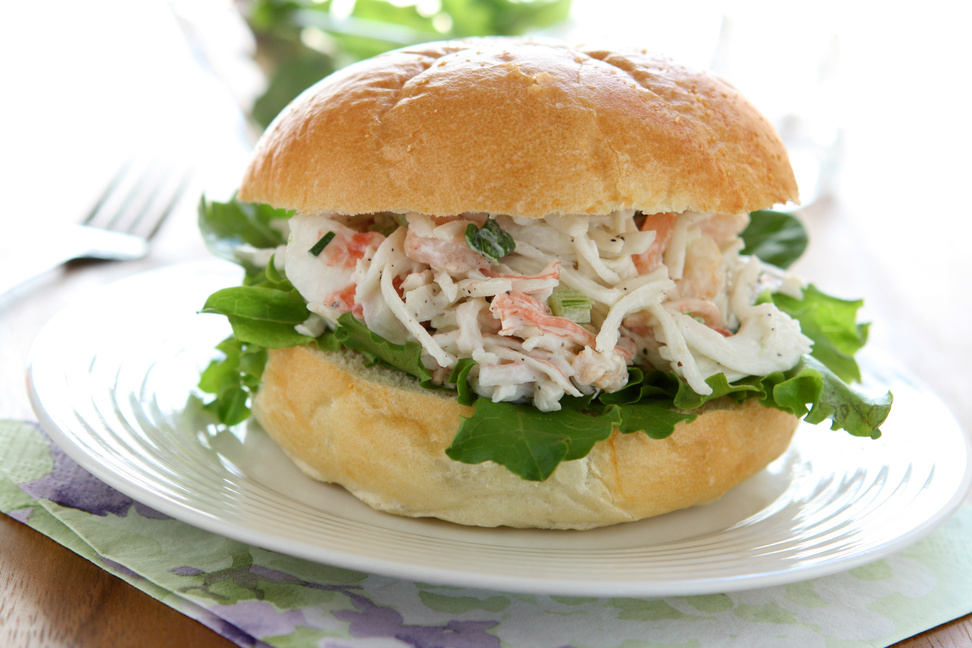 Want to include a seafood favorite into your tea time menu? We bring you this delish crab salad sandwich recipe! It's an inviting combination of tasty crab meat, crisp veggies, and creamy mayo. This tea sandwich, luckily, only calls for a handful of ingredients. It can be made with crescent rolls, sandwich buns, or soft white bread. As much as possible, use real and good-quality crab meat for a yummier result.
Recipe for Inspiration: Crab Salad Sandwich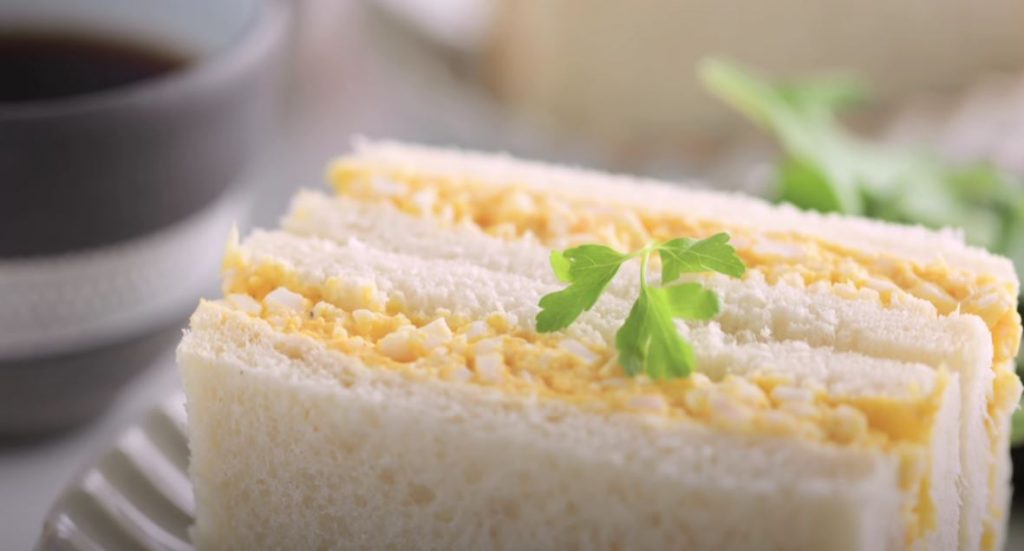 The presence of egg salad sandwiches is a must in every English tea time. But instead of the classic recipe, try this Asian variation for a change. Japanese egg salad sandwich (or tamago sando in Japanese) is a well-loved snack or quick lunch, and understandably so. Its rich egg salad filling is enough to make you drool!
For this tea party food, hard-boiled eggs are mashed and deliciously combined with Japanese mayonnaise to make a creamy stuffing. You'll also love the soft and pillowy shokupan or Japanese milk bread used in this recipe. This tea sandwich will be one of your favorite tea-time snacks.
Recipe for Inspiration: Japanese Egg Salad Sandwich 
Smoked Salmon Tea Sandwiches
If you're looking for some savory tea party food, this smoked salmon tea sandwich recipe is one to try. It's an easy yet delicious addition to your tea party menu. Smoked salmon, wasabi, crème fraiche, and cream cheese are mixed to make a flavorsome filling. Scallions are also used to give the dish a pleasant onion flavor and watercress for hints of peppery flavor. These delightful finger sandwiches, brimming with a flavor explosion in each bite, will please everyone's taste buds.
Recipe for Inspiration: Smoked Salmon and Scallion Tea Sandwiches
Turkey Tea Sandwiches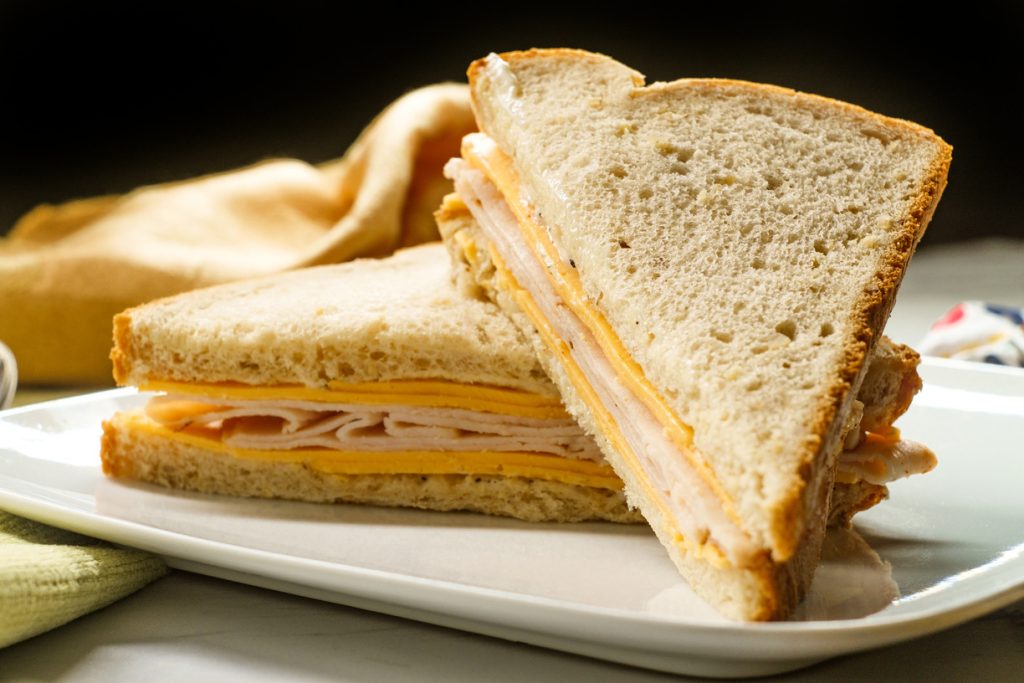 Turkey tea sandwiches are just the thing when you want to serve sweet and savory tea party snacks. In this recipe, earl grey-apple butter is layered on slices of bread along with the smoked turkey. To make these dainty sandwiches, you need earl grey tea, unsalted butter, and pumpernickel bread. Blending granny smith apple with honey gives your sandwich a delightfully sweet note. A dash of lemon juice, meanwhile, provides a more refreshing flavor. Just make sure to use a quality serrated knife when slicing your sandwiches into little triangles! 
Recipe for Inspiration: Turkey and Honey Butter Tea Sandwiches
---
Tea Recipes
English Breakfast Tea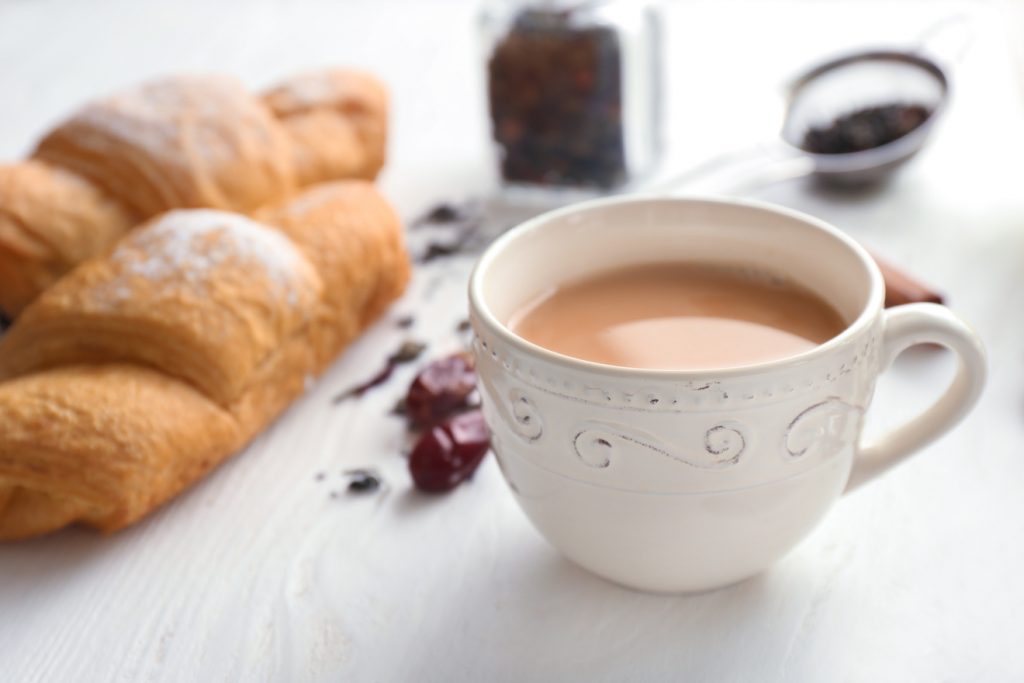 Any tea party wouldn't be complete without a warm cup of English breakfast. To make this popular drink, you need high-quality tea leaves and honey. Traditionally, the base of English breakfast tea is black tea, similar to Earl Grey. So, its overall taste is bordering on strong yet classy.
Recipe for Inspiration: English Breakfast Tea
Jasmine Green Tea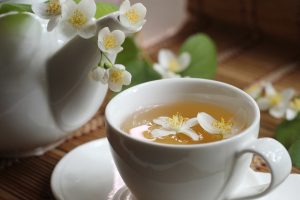 Black teas, perhaps, are the most common types of tea served come afternoon tea time. But in our book, the floral aroma and delicate flavor of jasmine green tea just hit differently. Like earl grey tea, jasmine green tea is another popular flavored tea. It's usually made of tea leaves that have been scented with jasmine blossoms. With this easy recipe, you can make a relaxing tea with little to no effort.
Recipe for Inspiration: Jasmine Green Tea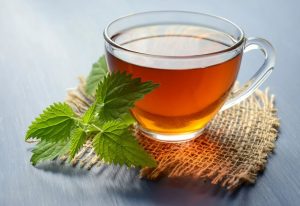 Whipping up your own herbal tea makes everyone's drinking experience more delightful. For one, you get to choose the freshest ingredients. Speaking of which, this recipe requires fresh mint leaves and fresh ginger. Lime zest and lime juice are also incorporated to give it a revitalizing palate. Mixing in some honey provides an underlying sweetness, balancing out the overall zestiness of your drink.
Recipe for Inspiration: Quick Herbal Tea
Iced Tea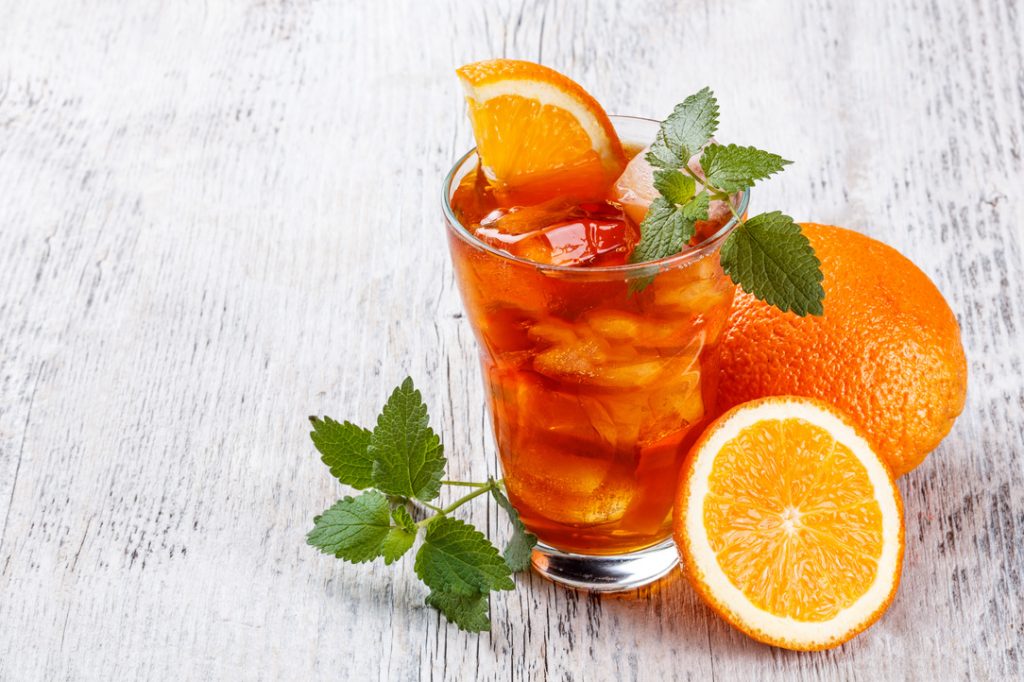 Sure, winding down with a cup of hot tea is a dream for most people. But when it's warm, cold iced tea is what you need. Enter this orange iced tea recipe, the perfect fruity drink for summer days and afternoon tea parties. Easy as it is, this iced tea is only made of oranges, fresh mint, and black tea. Serve this refreshing drink at your next garden tea party and quench your guests' thirst right away! 
Recipe for Inspiration: Orange Iced Tea
---
Scones
British Scones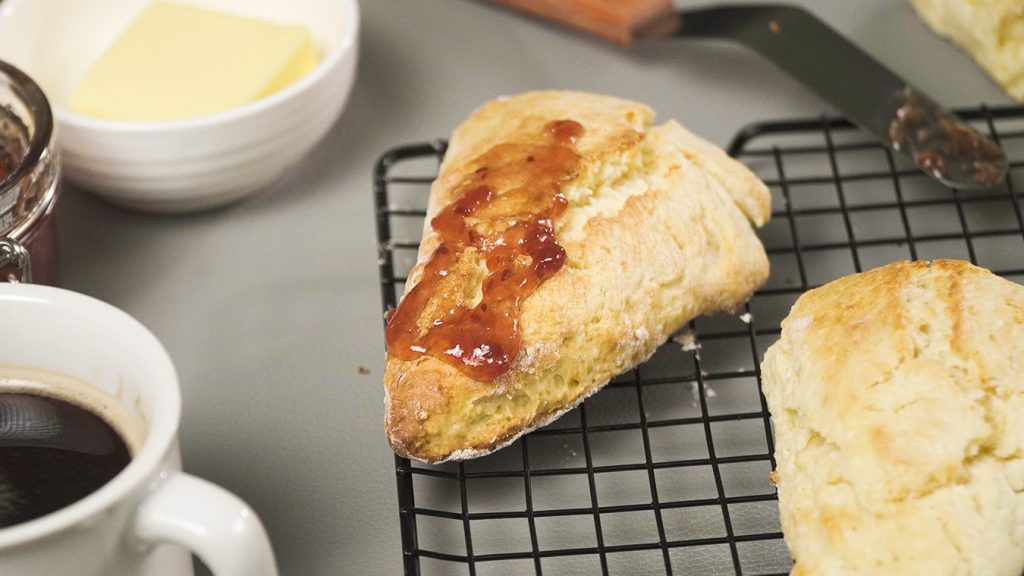 Every list of afternoon tea menu ideas includes British scones, and for delicious reasons. One of the beloved traditional English tea time snacks, scones are light, flaky, and creamy. To make tasty English scones from scratch, you need milk, heavy cream, unsalted butter, and white sugar. You might also want to freeze the butter to get a deliciously flaky texture. This sweet classic variation is straight-up exquisite, especially when accompanied by fruit jam and clotted cream. Top your scones with lemon curd topping, as you please.   
Recipe for Inspiration: Basic British Scones
Chocolate Chip Scones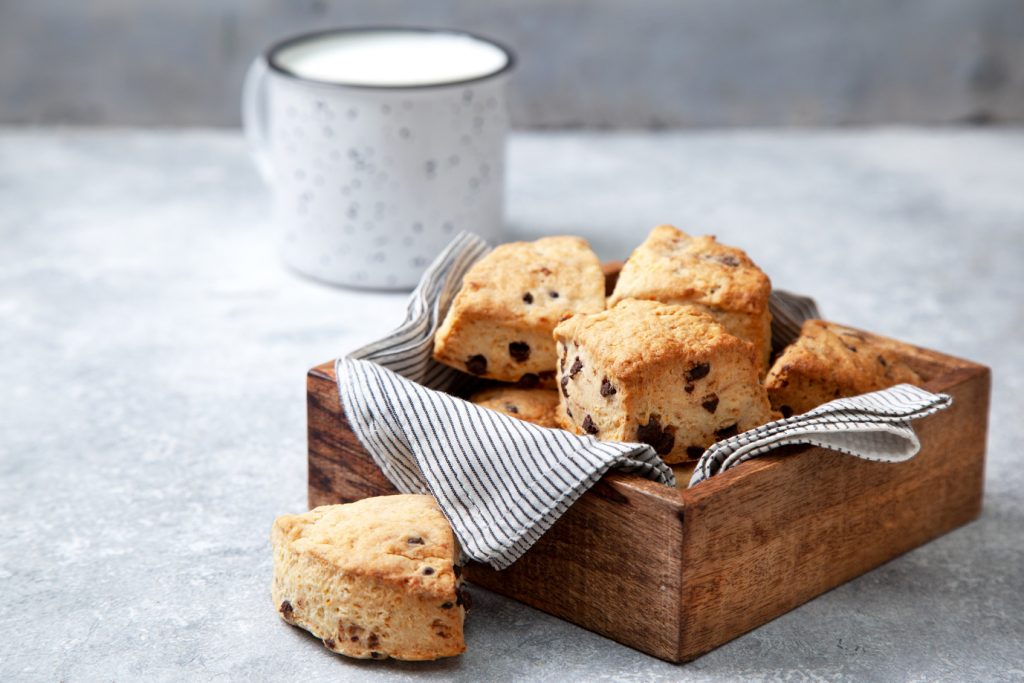 The beauty of scones recipes lies in how versatile they are. You can incorporate various ingredients, including chocolate chips, to amplify the flavor. No doubt, kids and adults alike will enjoy some melt-in-your-mouth chocolate chip scones! 
This basic tea party food calls for mini chocolate chips, all-purpose flour, baking powder, and heavy cream. You can also use ground cinnamon to add a subtle kick. Sprinkle your scones with coarse sugar before popping them in the oven. As a finishing touch, drizzle them with confectioners' sugar once done baking.
Recipe for Inspiration: Chocolate Chip Scones
Lemon Scones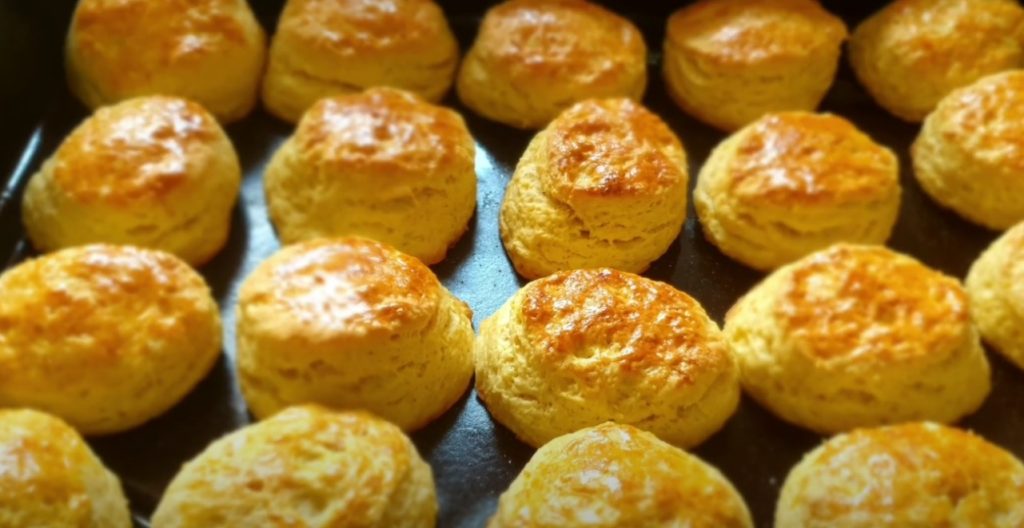 If you're not a fan of sweet scones, whip up these delicious lemon scones instead. One bite is all it takes for you to appreciate its citrusy aroma and taste. Simply add lemon juice, lemon zest, and vinegar to the flour mixture for the most lemony scones. Then drizzle them with a sweet glaze that's made of confectioners' sugar, melted butter, lemon juice, and vanilla extract! These glazed lemon scones are sure to be a hit at your afternoon tea party.
Recipe for Inspiration: Lemon Scones
Cherry Scones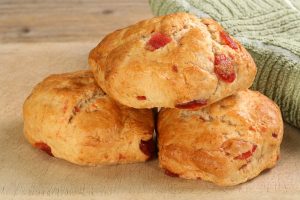 Dried cherries and oranges can be paired up to make another tasty scone variation. These fruity treats are so buttery, crumbly, and delicious that no one will guess that they only call for eight ingredients! Remember, the key to making the perfect scone is using cold ingredients as much as possible. This way, the butter won't likely melt before you bake them.
Recipe for Inspiration: Cherry Orange Scones
---
Biscuits
Lemon Drop Cookies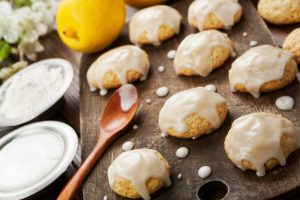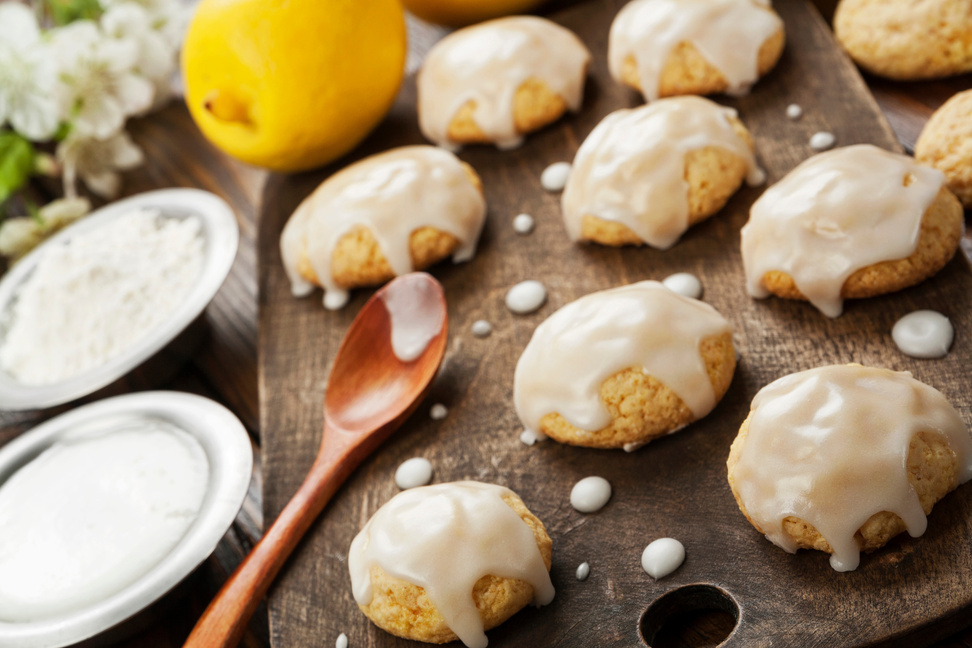 There are two reasons why we have a soft spot for these lemon drop cookies. First, they're brimming with noteworthy flavors. Second, they are easy to prepare! These light-as-air drop cookies are moister than ordinary cookies, almost as soft as a cake. 
To make this tea party food, start by mixing the flour mixture with eggs, butter, and lemon juice. Shredded coconut will be a fun addition to the cookie dough, too! Simply drop spoonfuls of dough on lined baking sheets, creating bite-sized homemade cookies. After baking, you can even sprinkle finely chopped nuts or berries on top for a more delectable visual presentation. 
Recipe for Inspiration: Lemon Drop Cookies
Shortbread Cookies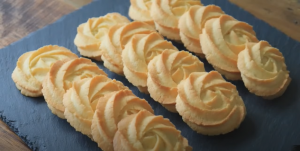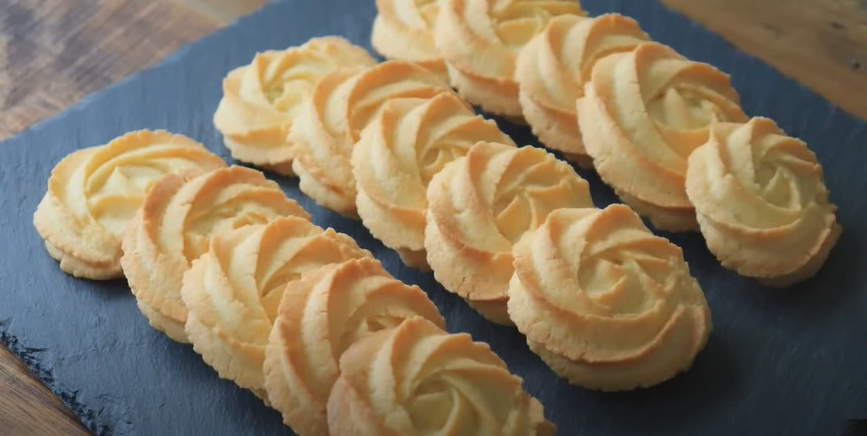 Whatever the occasion is, shortbread cookies always hit the spot. This recipe uses a shortbread mixture of butter, white sugar, and confectioners' sugar. Toss in a dash of cornstarch as well to yield crumbly cookies. Best of all, you can make the cookie dough ahead of time. This easy-to-follow recipe produces 48 delicious cookies in one go, perfect for a tea party or any gathering.
Recipe for Inspiration: Buttery Shortbread Cookies
Carrot Cake Cookies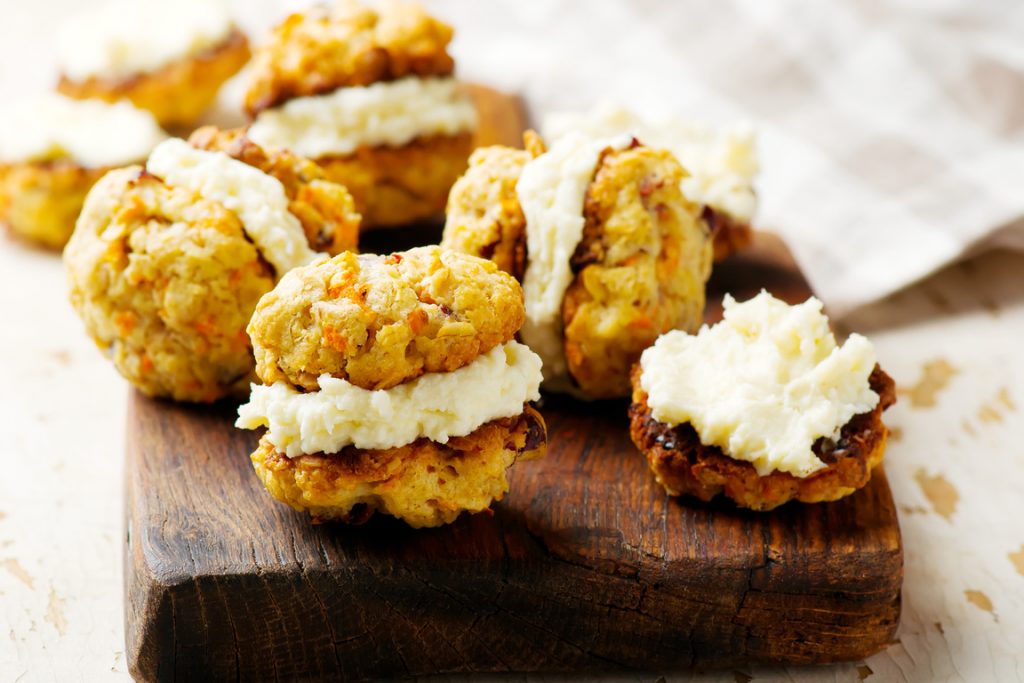 This recipe delivers carrot cake flavors in the form of chewy cookies. Don't worry one bit if this recipe calls for several ingredients as the steps are very easy to follow! For an irresistible nutty crunch, incorporate chopped pecans or walnuts. It's the cream cheese frosting, however, that makes these cookies next-level. 
Recipe for Inspiration: Carrot Cake Cookies
Tea Cakes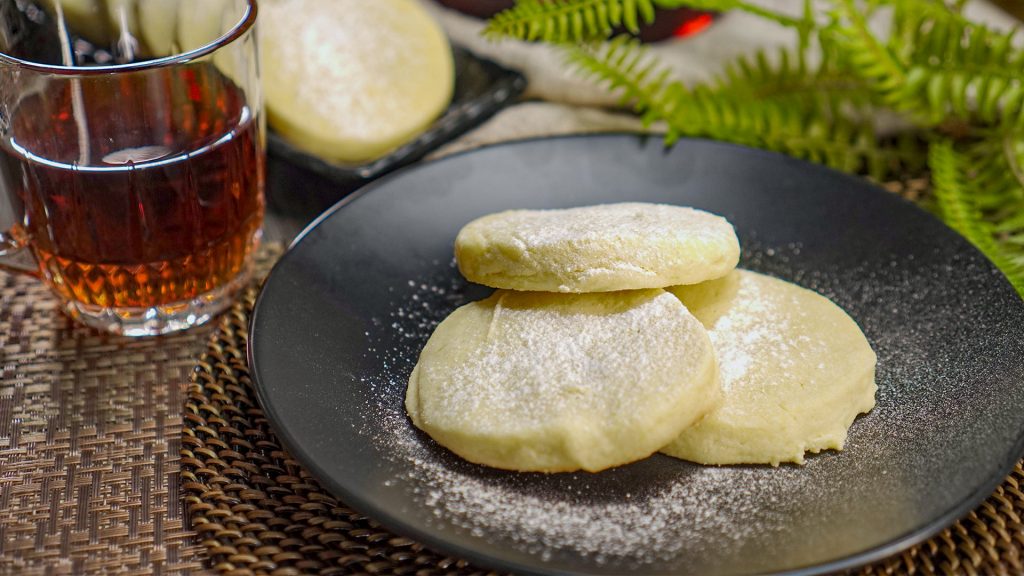 Making tea cakes is not as complicated as baking a cake. Tea cakes are not exactly cakes but are cookies with a tender texture similar to that of a cake. All you need is all-purpose flour, granulated sugar, unsalted butter, and cornstarch. For an intoxicating spin, add a small amount of liquor such as brandy, rum, or bourbon. Before rolling out the dough, sprinkle some flour on your working area to prevent it from sticking. These tea cake cookies, as the name implies, are usually paired with a cup of tea.
Recipe for Inspiration: English Tea Cakes – English Sugar Cookies
---
Tea Party Cakes
Lemon Berry Petit Fours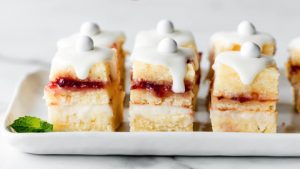 Petit fours are just one of the many miniature desserts that take the center stage during English tea times. The term "four" in its name actually refers to "oven" and not to the number four. Hence, petit four literally translates to "small ovens" and generally refers to small pastries.
Not only are bite-size decorated tea cakes such a sight to behold, but they taste heavenly as well. The filling consists of layers of lemon curd, raspberry jam, and vanilla buttercream, making these tiny cakes truly enticing. Top them with melted white chocolate as the final touch.
Recipe for Inspiration: Lemon Berry Petit Fours
Battenberg Cake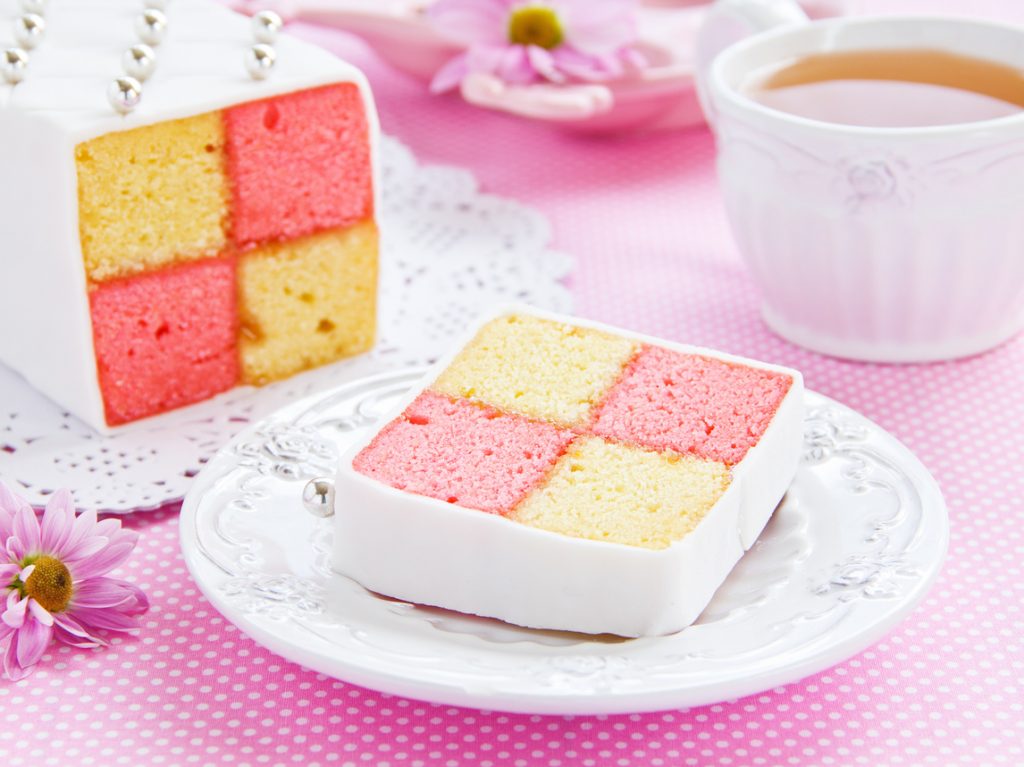 A show-stopping tea party cake is what you need for a more authentic British tea time. That's why we include this classic Battenberg cake recipe in our list of tea party food ideas. Also called checkerboard cake or domino cake, Battenberg cake is basically a sponge cake wrapped in marzipan. Aside from the delicious flavors, the charming checkerboard design captures our attention as well. At a glance, it may seem to challenge your baking skills, but don't worry! It only takes 30 minutes to prepare this tea party dessert.
Recipe for Inspiration: Battenberg Cake
Marbled Tea Cake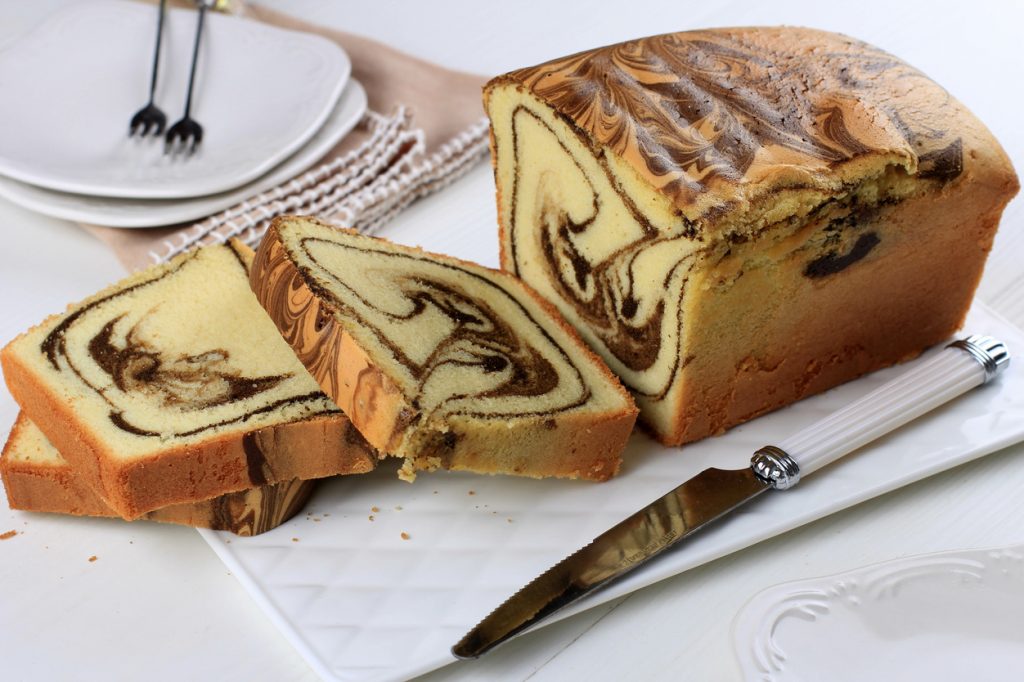 Delight your guests with some marbled tea cakes! While it may sound intricate, preparing this tea party cake is easy-peasy. It only requires basic baking ingredients, vanilla extract, cinnamon sugar, and instant coffee granules. The trick to achieving that lovely marble effect is by mixing vanilla batter and coffee batter into the baking pan. 
Recipe for Inspiration: Marbled Tea Cake
---
More Tea Party Food Ideas
Mini Cupcakes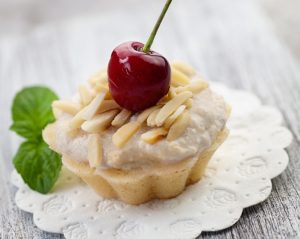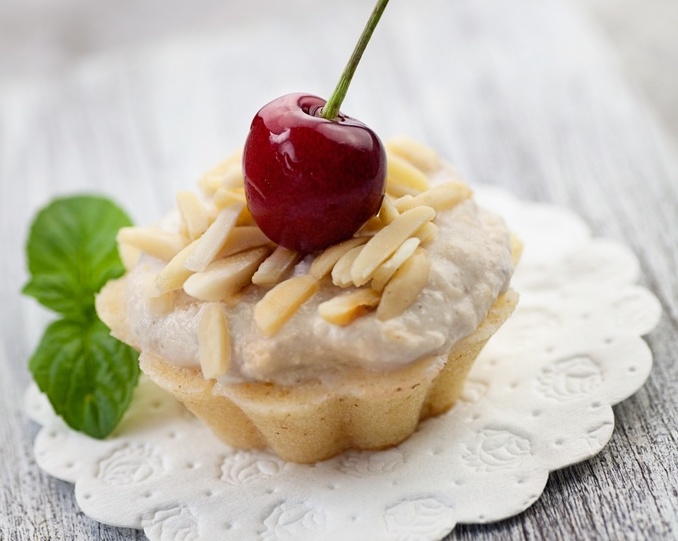 If you adore cute desserts like us, then these mini cupcakes might appeal to you. They might seem little but these bite-size vanilla cupcakes are big on sugary flavors! The delicious marriage of sweet vanilla base and the creamy velvety frosting is apparent in each small bite. Mix vanilla extract, buttermilk, cane sugar, and egg whites to make the yummy base. Then, combine cream cheese with almonds and cherries for the little swirls of frosting. 
Recipe for Inspiration: Mini Sweet Vanilla Cupcakes
Blackberry Jam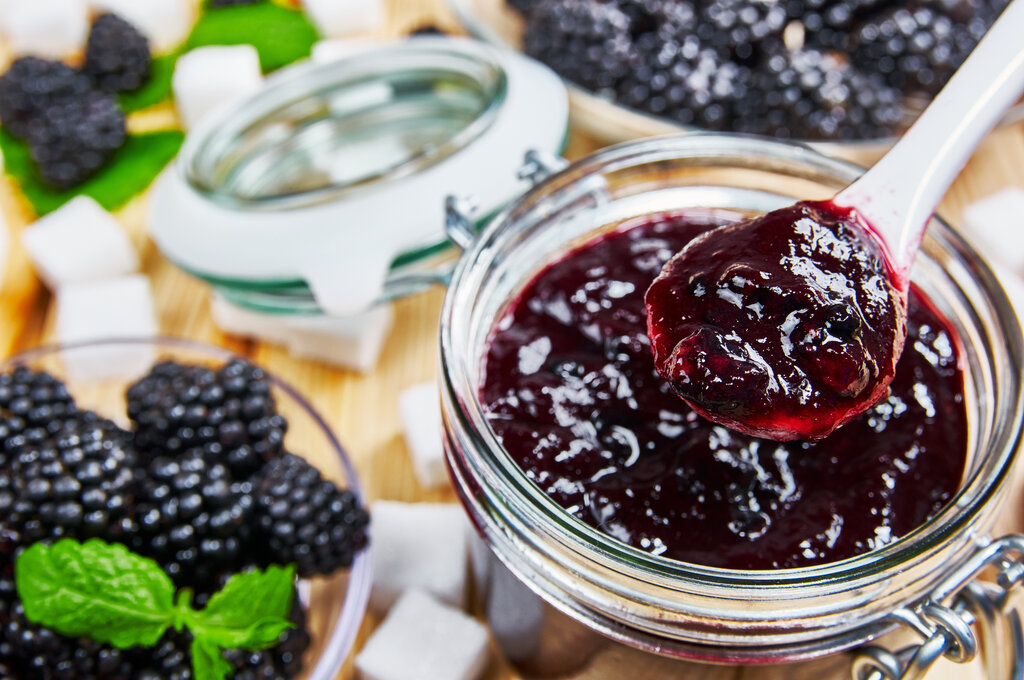 Bring the flavors of summer at your afternoon tea party with a classic jam spread. Presenting this blackberry jam recipe! Unlike the traditional recipe, which features one part sugar and one part blackberries, this version highlights the tartness of blackberries. Here, we use two to three cups of fruit and only one and a half cups of sugar. To amp up the fruity palate, add lemon juice. We also suggest using fresh blackberries as they're high in pectin. Otherwise, your jam won't have that gelatinous texture.
Recipe for Inspiration: Best Homemade Blackberry Jam 
Fruit Tart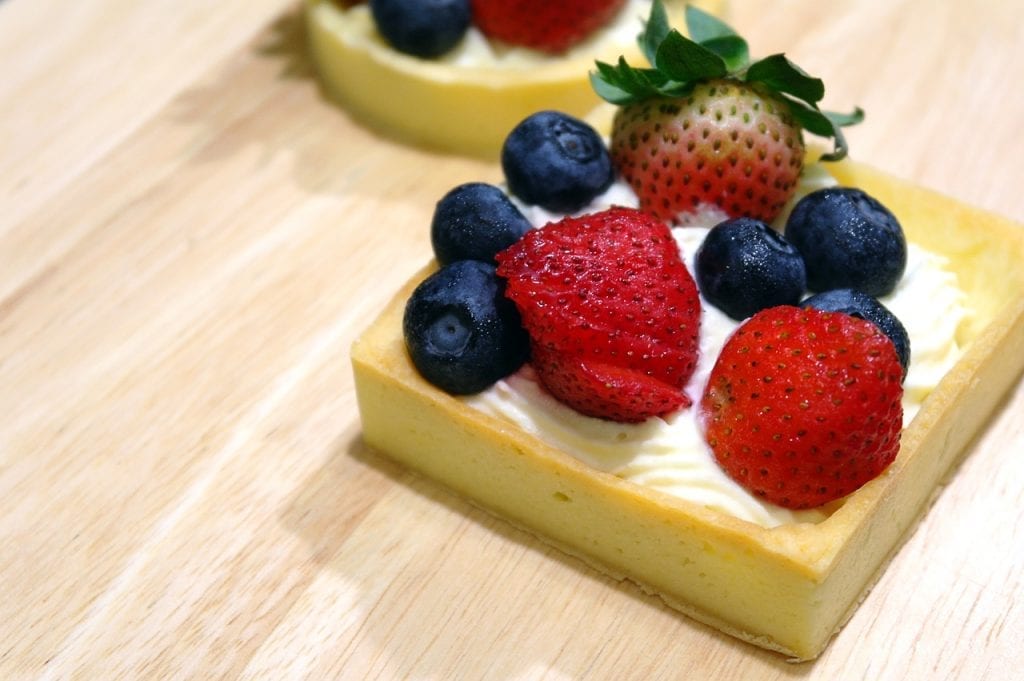 Fruit tarts consist of puff pastry, creamy fillings, and fruit toppings. Making some takes some time, so feel free to use frozen pastry puffs. The yummy filling, meanwhile, is just a combination of heavy cream, vanilla extract, and ricotta cheese. Top your finished product with the fresh fruits of your choice. 
Recipe for Inspiration: Fruit Tarts with Ricotta Cream Filling
Brownie Bites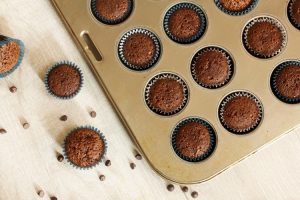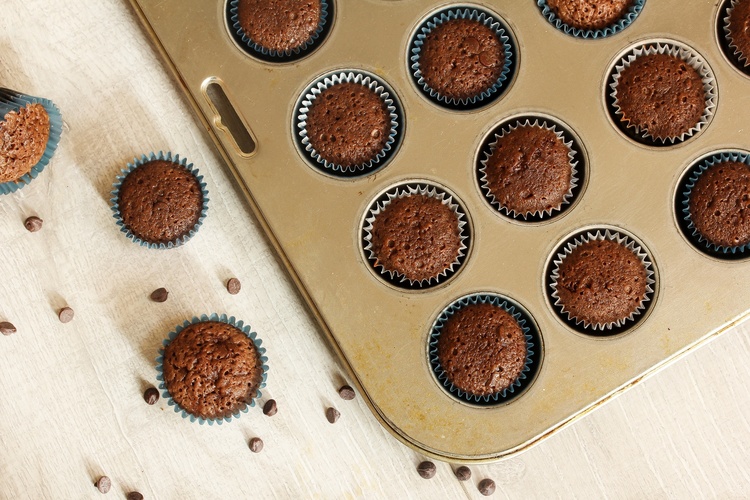 This recipe recreates the chocolate goodness of brownies, but with a little twist. Trust us, these bite-size brownies are just as delicious! Even more impressive, you can use any brownie recipe to make some chocolate brownie bites. This mini version calls for the same ingredients as ordinary brownies recipes. The only difference is this recipe uses mini muffin pans. Apart from the gooey center of regular-sized brownies, these cute treats also boast chocolate candy toppings.
Recipe for Inspiration: Chocolate Filled Mini Brownie Bites 
Lemon Drizzle Cake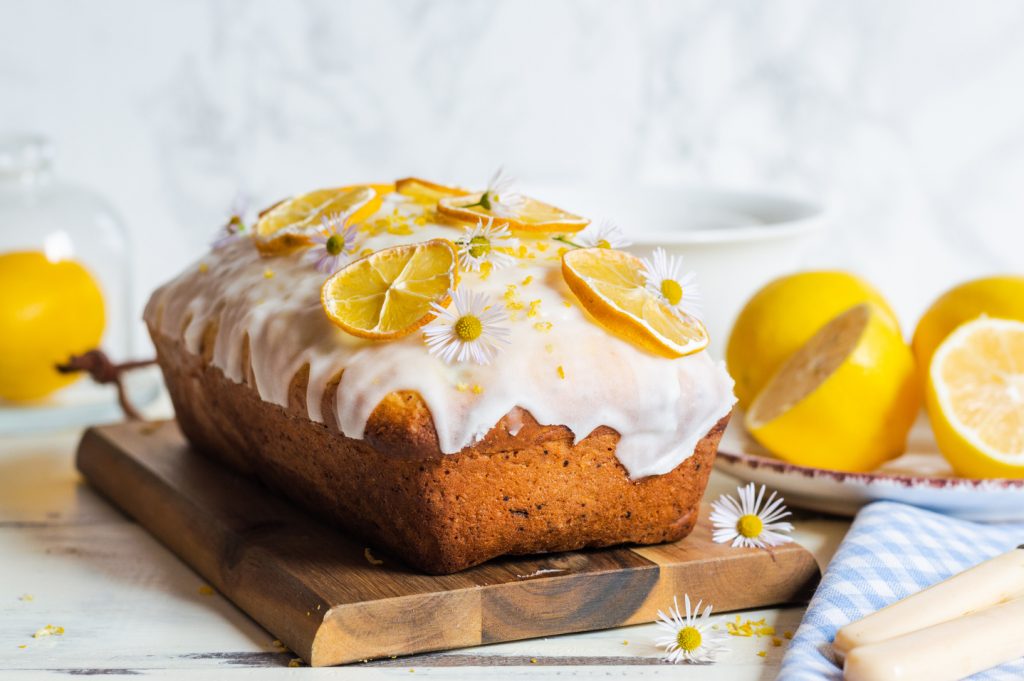 This lemon drizzle cake recipe has everything we love in a lemon dessert. It's soft, tender, and bursting with citrus flavors. Requiring only seven ingredients, this version couldn't be any easier to prepare. If you don't have self-rising flour (which is an essential element in this recipe), you can easily make one at home, too. All you need is flour, baking powder, and salt. 
Recipe for Inspiration: Lemon Drizzle Cake
Peanut Butter Cups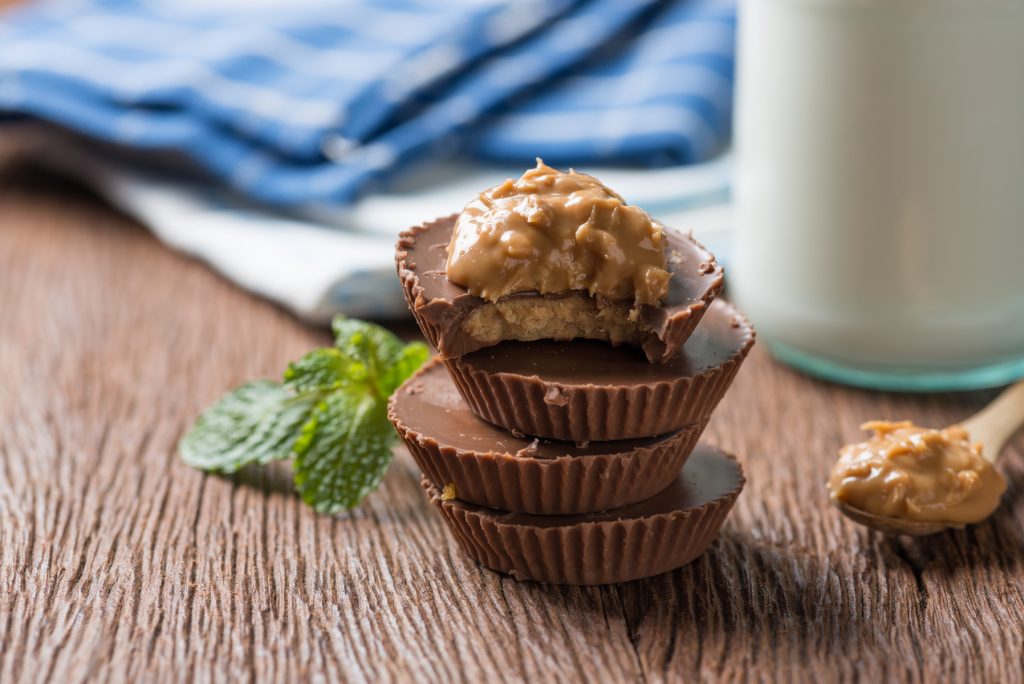 Who could resist luscious chocolate cups that are filled with creamy peanut butter filling? Well, not us. We certainly love the flavor explosion that these little tea party foods bring about. With such an enticing palate, it's hard to believe that this heavenly dessert only uses four ingredients. Peanut butter and maple syrup are combined to make the creamy-nutty filling. Then, we finish it off by dusting some sea salt over the chocolatey peanut butter cups. 
Recipe for Inspiration: Mini Peanut Butter Cups
Cheesecake Bites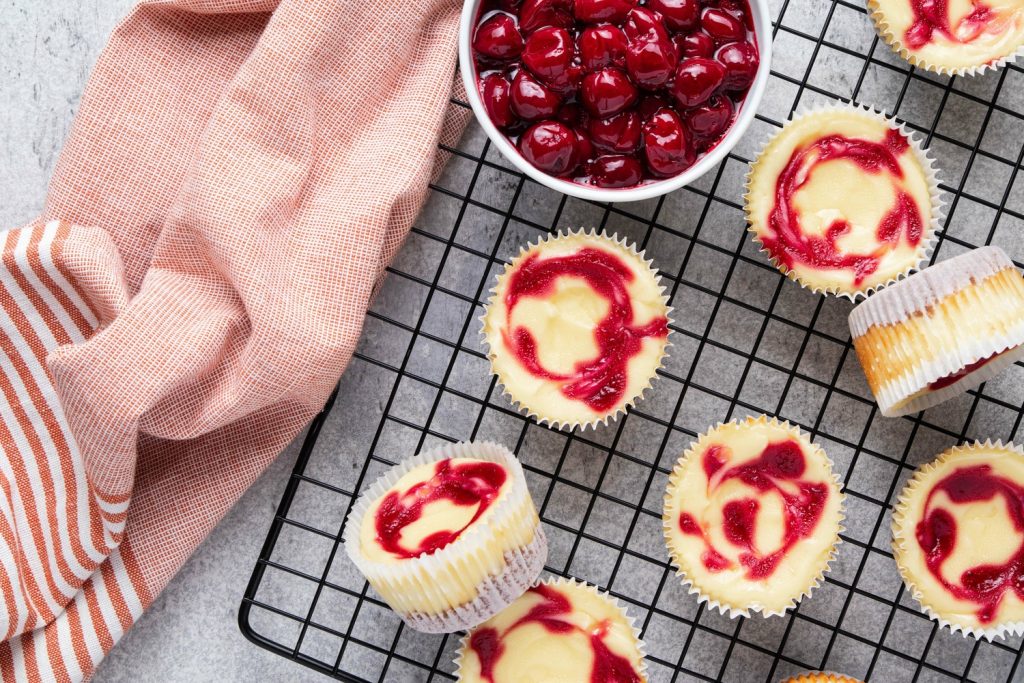 Looking for bite-size tea party food ideas? We're telling you, miniature cheesecakes are straight-up adorable. Just like the classic cheesecake we all love, this mini version has that golden crust and creamy-zesty filling. When making these cheesecake bites from scratch, make sure that the ingredients are at room temperature so they're easier to blend. If you want to go the extra mile, use various Downton Abbey fruit preserves for the toppings.
Recipe for Inspiration:  Cheesecake Bites
Lemon Curd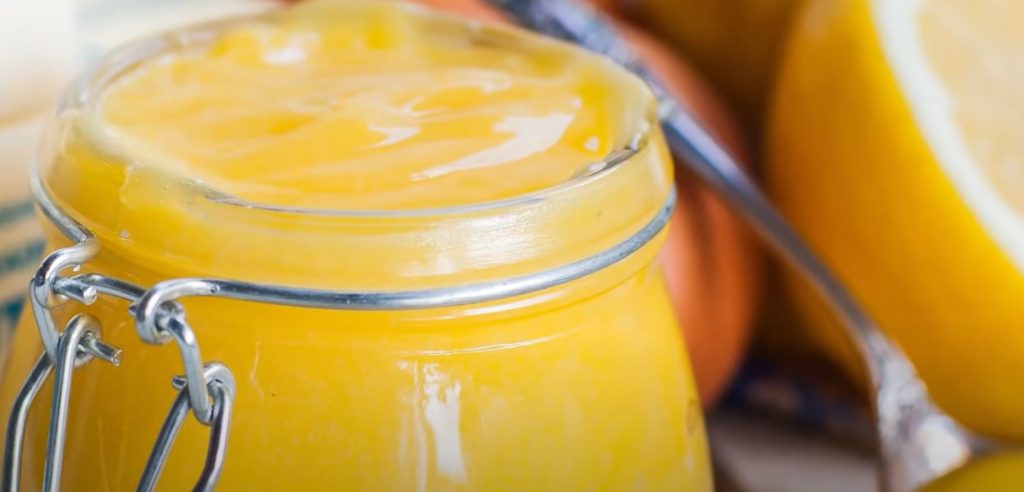 Want to serve pastries and cheesecakes for your next afternoon tea? Make them extra delicious by topping or filling them with lemon curd. While store-bought ones quicken the prep time, homemade lemon curd is simply just divine. Luckily, you only need a handful of easy-to-find ingredients to make this concoction from scratch. 
Recipe for Inspiration:  Homemade Lemon Curd
Canape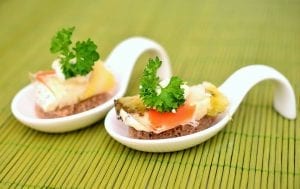 These canape appetizers will instantly bewitch your guests. Made of Italian sausage and ground beef, you can incorporate oregano and chili to intensify its flavors. Now to balance it out, cook the meat mixture along with Velveeta cheese. Thanks to their cute size, you can hold a piece with just one hand, while you have a cuppa on the other.
Recipe for Inspiration: Cocktail Rye Canape Appetizers