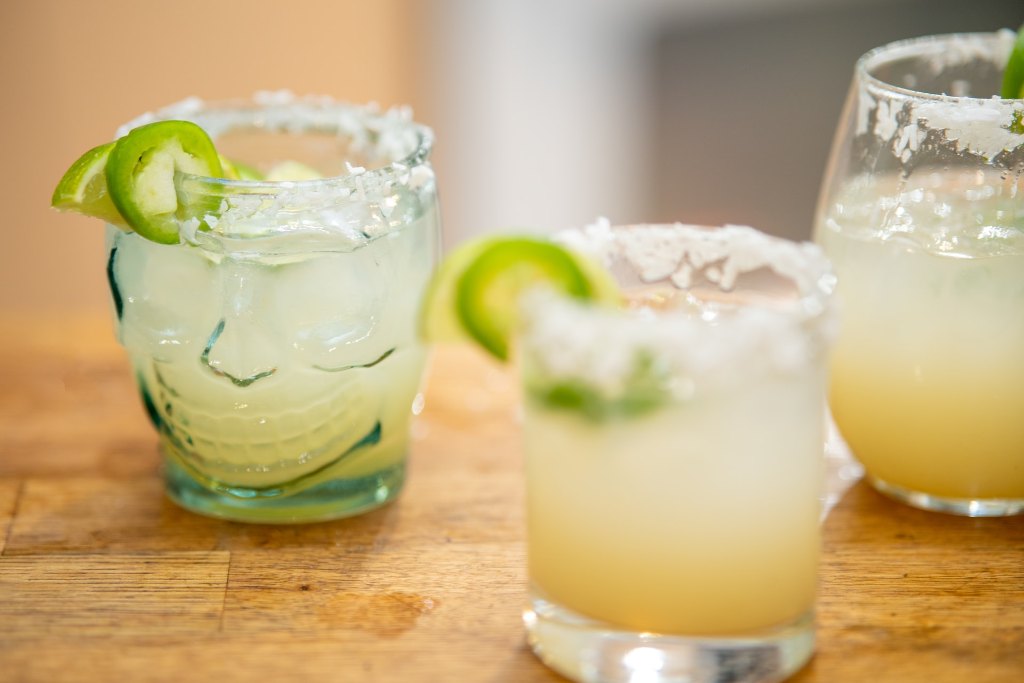 15 Best Mexican Drinks You Should Definitely Try
What is Mexico most famous for? The answer varies from person to person, but in our opinion, the answer is clear: their colorful culture and great food! The increasing popularity of Mexican drinks and dishes over the past few years is a testament to that.  
So, join us in exploring everything that this cuisine has to offer. And to start, let's break down some of the most famous Mexican drinks in this article. We'll get to know everything from their best tequila cocktails to traditional non-alcoholic beverages that even kids can enjoy!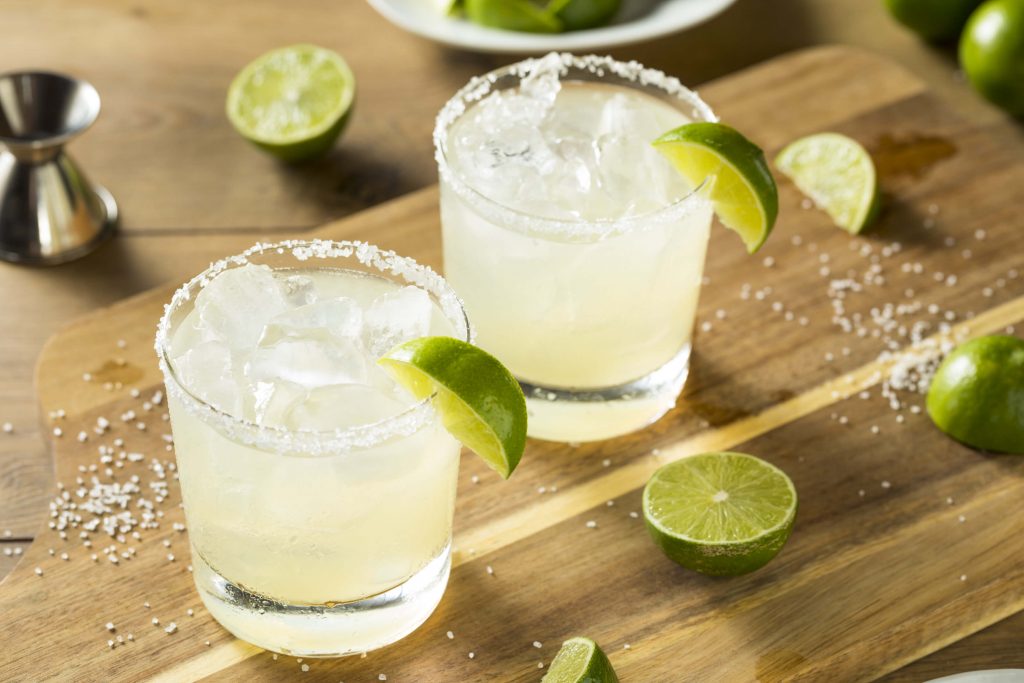 01 of 15
Margarita
When you think about the best alcohol for straight shots, Mexican tequila comes to mind. And do you know what else this liquor is good for? Making classic margarita! A Cinco de Mayo staple, a classic margarita is characterized by its cloudy white color and unmistakable presentation.

As in this recipe, it's usually served in a glass with a salted rim and a lime wedge garnish. And even better, it tastes just as pleasant as it looks! Each sip of this silver tequila cocktail recipe greets you with a harmonious combination of flavors, and the tartness of the freshly-squeezed lime juice really comes through. Backed by the bittersweet combination of orange liqueur and agave syrup with ice cubes, this is a good-tasting alcoholic drink that you wouldn't want to miss!

Try Recipe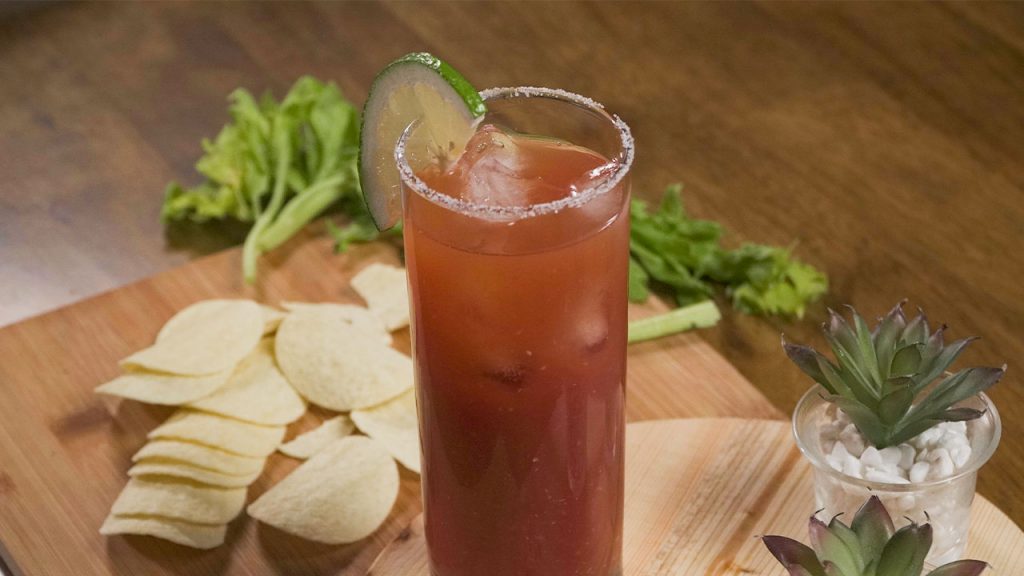 02 of 15
Bloody Maria
Among the most popular drinks with a Mexican twist, the Bloody Maria is a definite must-try! This drink is the Mexican version of the Bloody Mary, a classic cocktail hailing from England. They are both quite similar overall, but there's one ingredient that makes the Bloody Maria unique: the base liquor.

Tequila from the Mexican agave plant replaces vodka in this version. Thoroughly combined in a cocktail shaker with tomato juice, lime or lemon juice, tabasco sauce, and other traditional Bloody Mary ingredients, you're in for a satisfying combination of tart and spicy flavors with this drink.

Try Recipe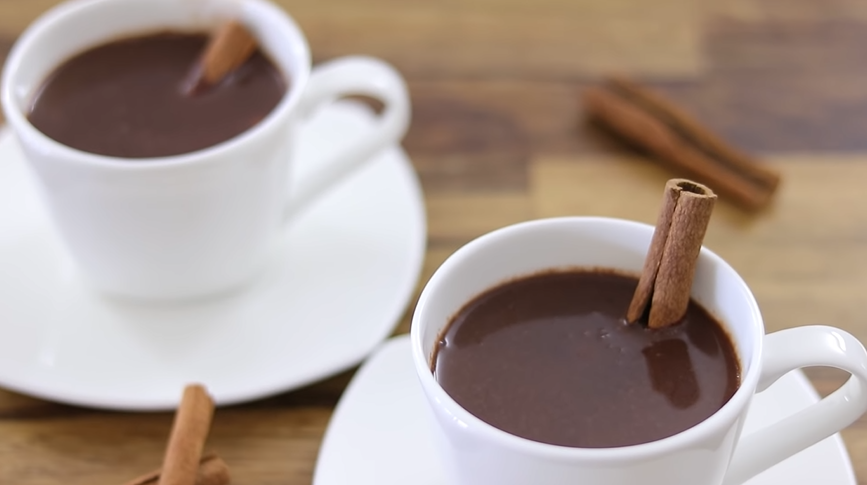 03 of 15
Mexican Hot Chocolate
Cozy up with a mug of Mexican hot chocolate! And make no mistake because this isn't just a basic cup of cocoa. Apart from the regular ingredients like chocolate and sugar, this recipe also calls for ground cinnamon and nutmeg. These two impart an aromatic and nutty quality. Spiced with cayenne pepper and chili powder, it also has a spicy kick that's reminiscent of classic Latin American flavors. All things considered, this is one of the best Mexican drink recipes to have during cold days!

Try Recipe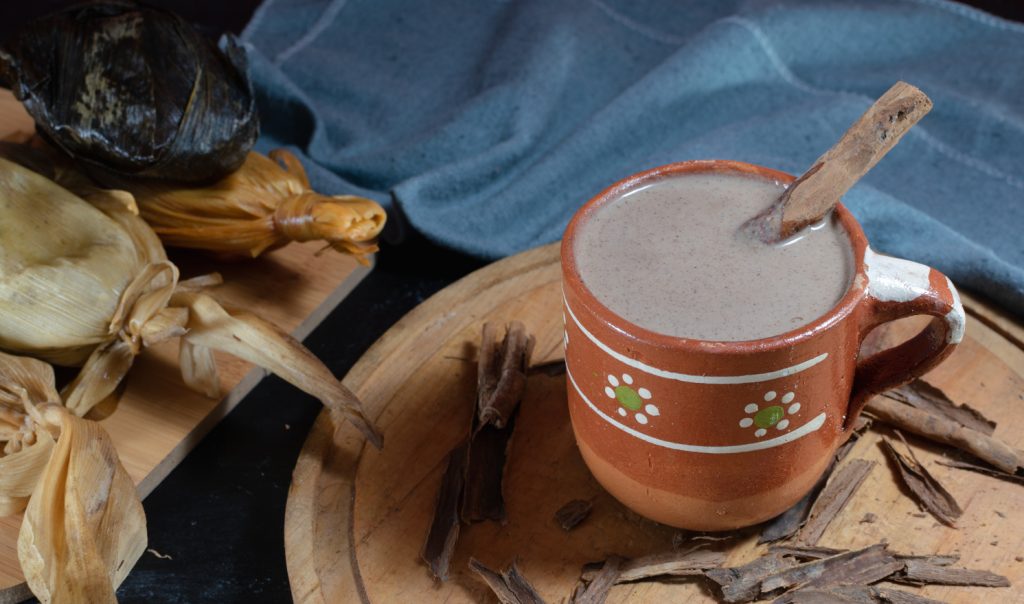 04 of 15
Champurrado (Thick Mexican Hot Chocolate)
If you love cocoa as much as the next person, champurrado should definitely be on top of your list of Mexican drinks to try. With this drink, you'll get to experience the classic chocolatey goodness of melted cocoa tablets in drink form. Slowly cooked with piloncillo (unrefined cane sugar), cinnamon sticks, and masa harina (corn flour), this sweet beverage is aromatic and filling. What more can we say except that this recipe is all you need for an authentic Mexican hot chocolate experience!

Try Recipe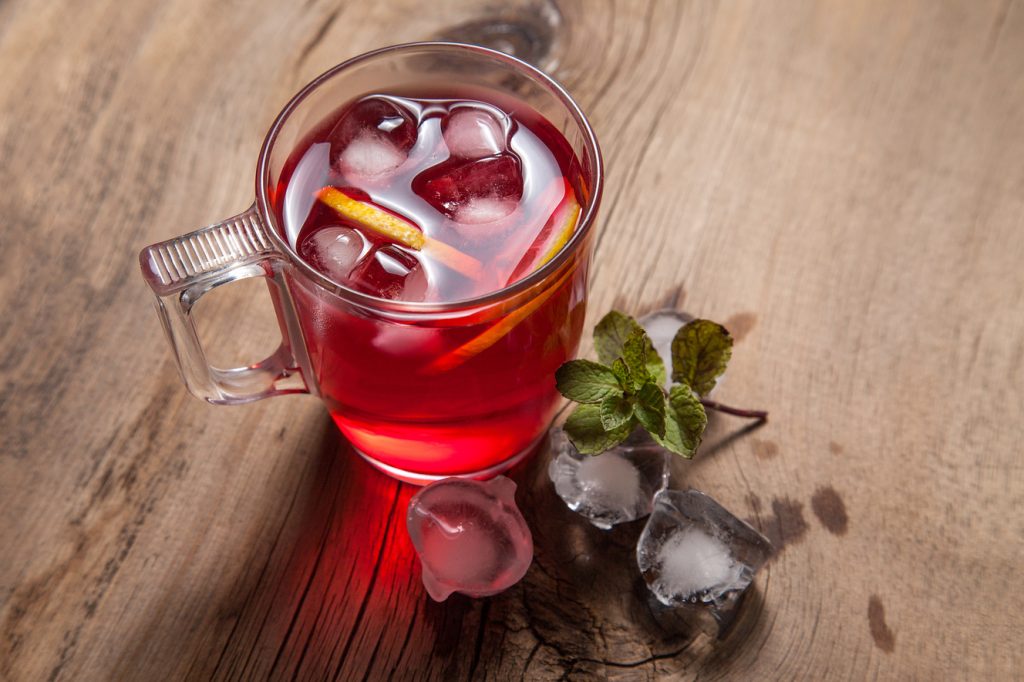 05 of 15
Agua de Jamaica (Hibiscus Tea)
There are many kinds of traditional Mexican drinks that you can make and try at home. Take this Agua de Jamaica or hibiscus tea as an example. Its name explains exactly what it is, a beverage infused with parts of a hibiscus plant. To be specific, it's made with dried roselle hibiscus flowers steeped in sweetened water, then served over ice with orange juice. Best paired with tacos and similar Mexican dishes, this zesty red drink is ideal for capping off lunch. You're also free to have a sip anytime you like with this recipe at the palm of your hands!

Try Recipe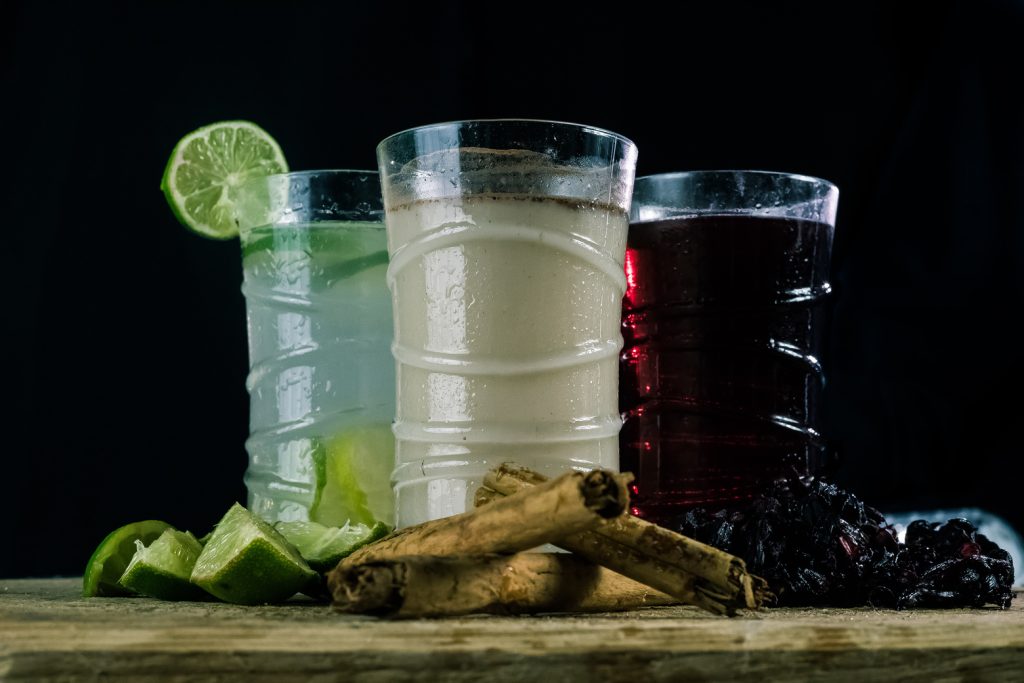 06 of 15
Aguas Frescas (Fruit Beverage)
No beverage on this list of Mexican drinks is more aptly named than the agua fresca! Meaning "fresh water," this is a refreshing drink that's made of nothing but crisp fruit chunks blitzed together with lime juice, cane sugar, and mint leaves. Tart, sweet, and fresh, there's nothing like a tall glass of this non-alcoholic drink to enjoy during a hot summer day — and every other time beyond that! If you haven't tried this Mexican juice before, then it's high time you start now.

Try Recipe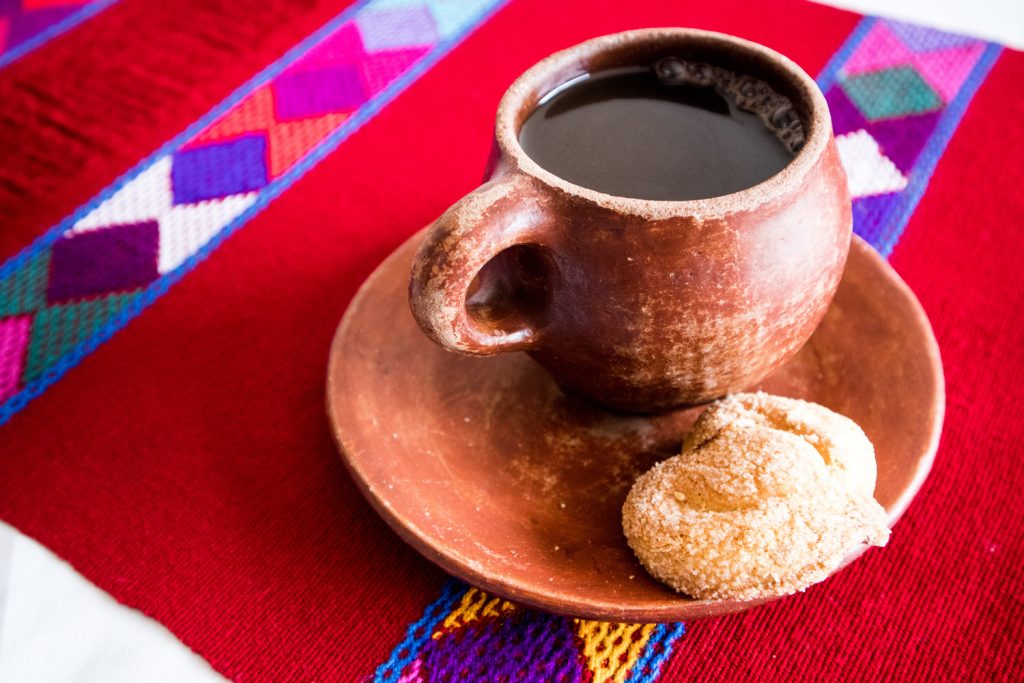 07 of 15
Café de Olla (Spiced Mexican Coffee)
Not a big fan of Mexican alcoholic drinks? We might have something that's more up your alley. Enter Mexican coffee. Need we say more? Cafe de Olla is a kind of traditional coffee drink that's perfect for a quick pick-me-up. Unlike your regular cup of joe, this drink is spiced with aromatic Mexican cinnamon sticks. It isn't overly bitter because it's combined with either sweet piloncillo or dark brown sugar. Gone are dull and lifeless mornings with a mug of this special brew!

Try Recipe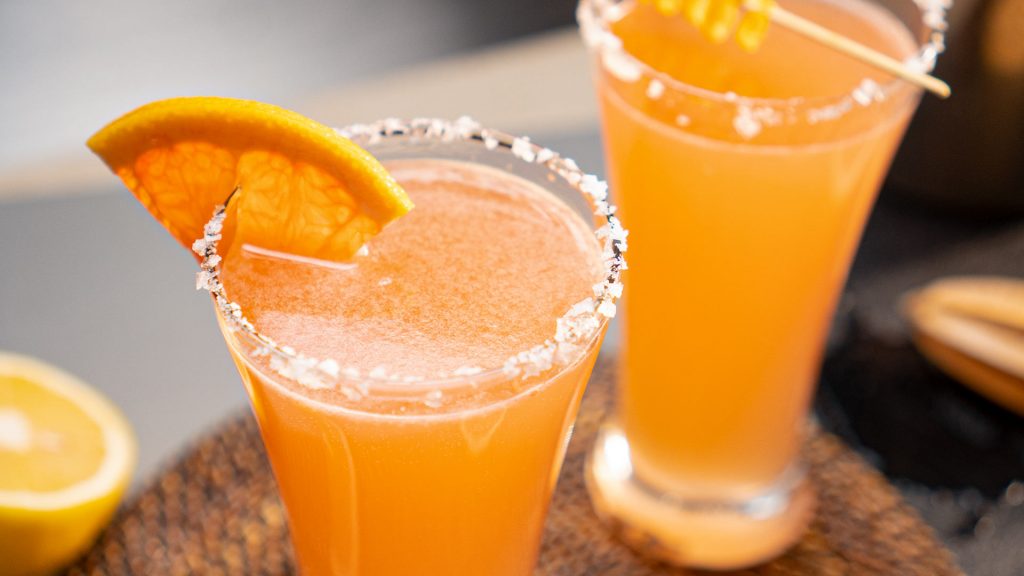 08 of 15
Paloma Cocktail
You can't list the best Mexican drinks without mentioning the paloma cocktail. Another delicious fruity concoction, this drink marries together blanco tequila with grapefruit juice and soda, citrus juice, sugar, and ice cubes. It's a simple mixture that you can easily throw together but goes a long way in terms of flavor. Sweet and zesty, this is among the best Mexican cocktails to have during parties or happy hours at home. For extra flair, this drink is usually served in any kind of chilled glass with a sea salt rim.

Try Recipe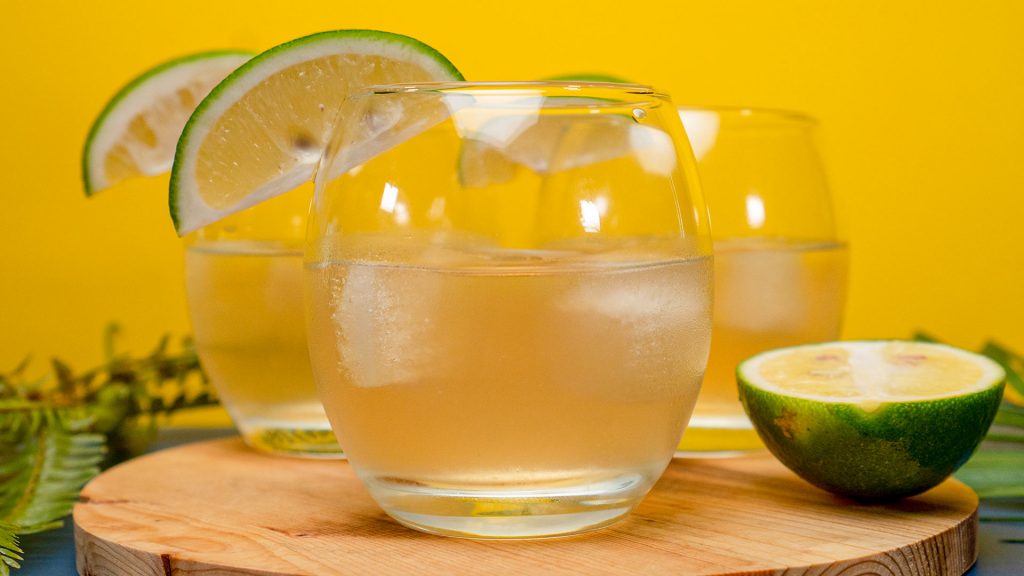 09 of 15
Mexican Mule
A Mexican mule is essentially a Moscow mule with a twist. Instead of vodka, tequila is mixed with ginger beer and lime juice in this concoction. And as with most alcoholic beverages in this rundown of Mexican drinks, you don't need to have an expert-level mixology skill to make this drink. All it takes is five ingredients and four simple steps. Before you know it, you are enjoying a fizzy drink that bursts with a distinctly bright and spicy flavor.

Try Recipe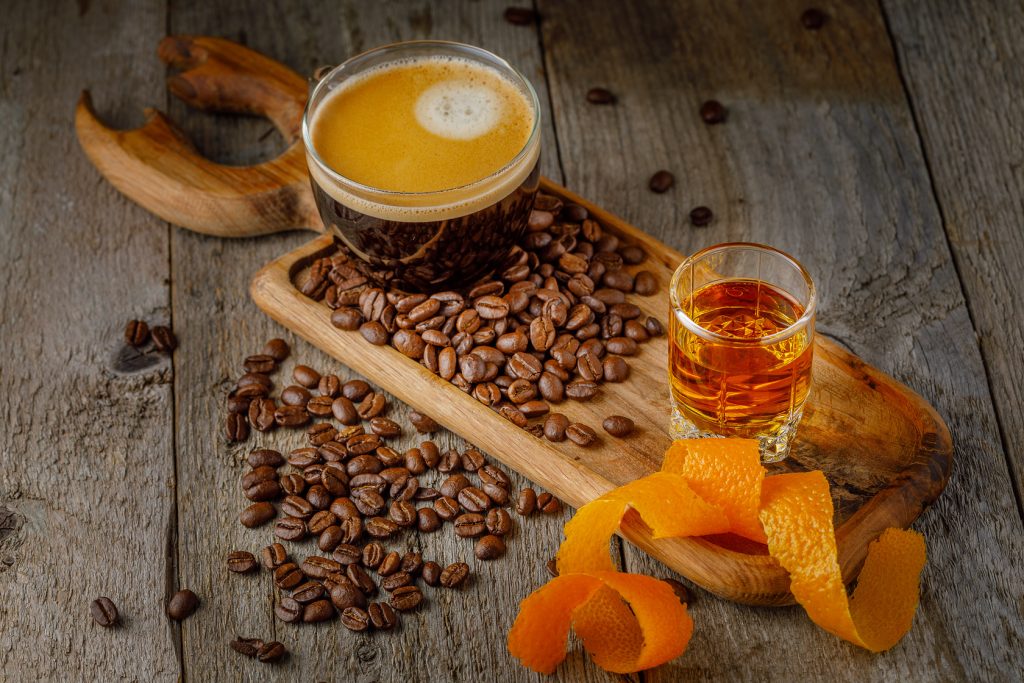 10 of 15
Carajillo (Mexican Spiked Coffee)
There's another kind of Mexican coffee that you should be aware of, and that's the carajillo. This drink comes with a shot of espresso on top of licor 43 . It's lush, sweet, and aromatic with notes of orange, cinnamon, and vanilla. In other words, this coffee-liqueur concoction delivers so much more than what a regular cup of joe would. It's also good as either a hot alcohol drink or cold on the rocks. If you can't decide between coffee and cocktails, you'll enjoy the best of both worlds with carajillo!

Try Recipe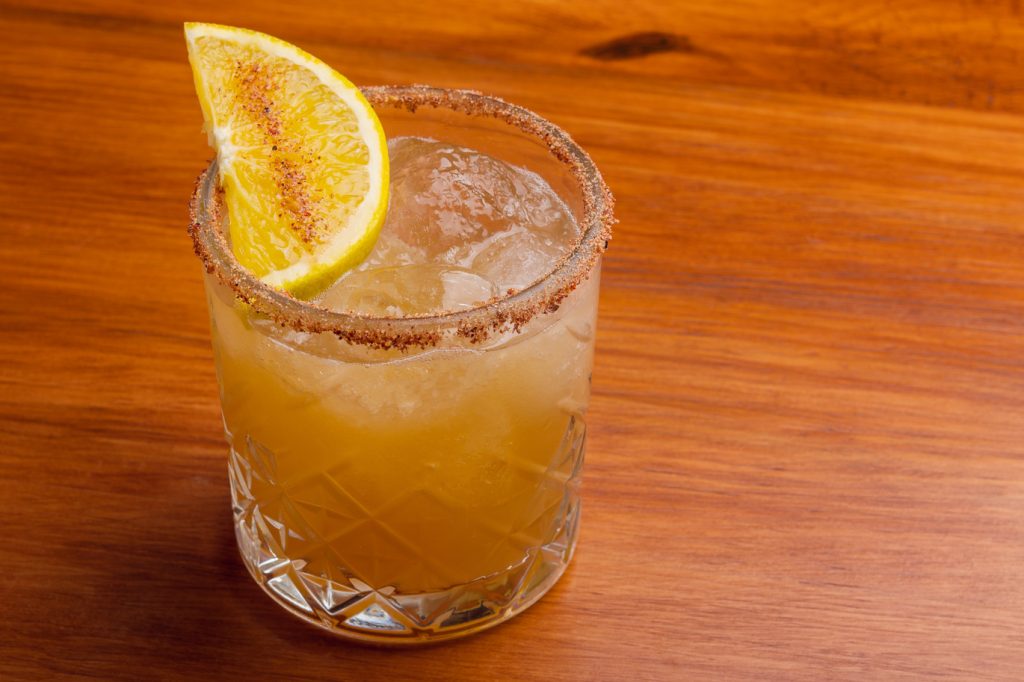 11 of 15
Mezcal Cocktail
Mezcal and tequila are two famous agave-based Mexican drinks often confused with one another. While they both have a fruity quality, the body of the former has a savory and smoky depth that isn't usually present in the latter. And the mezcalita is the perfect example of a classic mezcal cocktail that accentuates the best qualities of the said Mexican liquor. Mixed with orange and lime juice, orange liqueur, and orange bitters, this Mexican drink is simply perfect for a tart and refreshing sip!

Try Recipe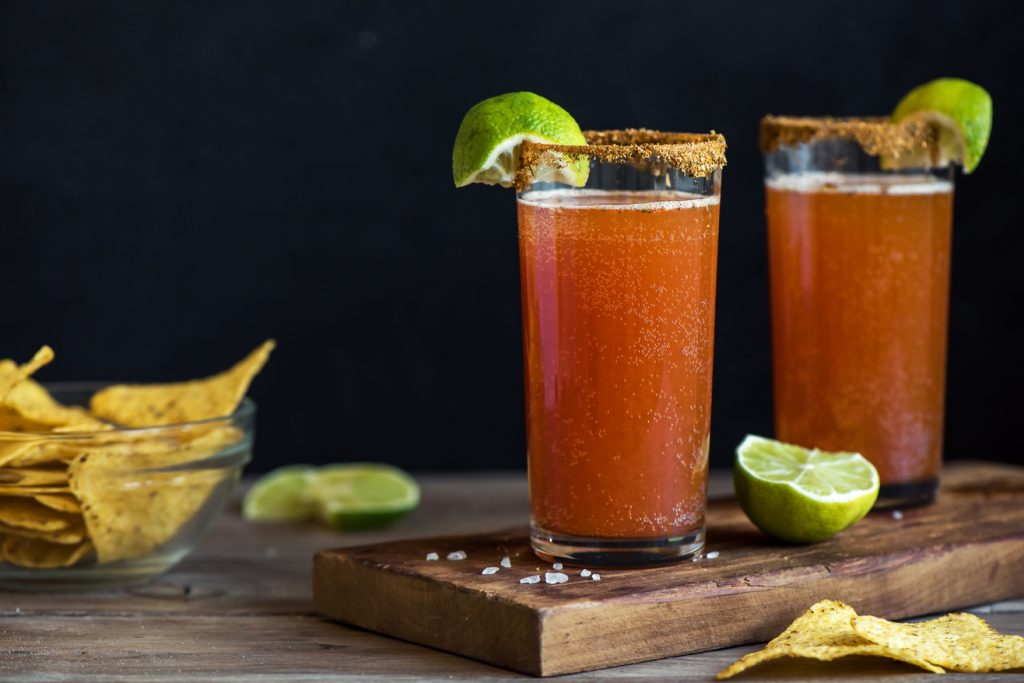 12 of 15
Michelada (Beer Cocktail)
Breakfast drinks with alcohol are definitely one of Mexican cuisine's strongest suits. For another tasty concoction, you'll love the michelada. It's essentially a Mexican beer cocktail, made with light beer, lime juice, Worcestershire sauce, hot sauce, and salt. Served in a glass with either a Tajin (chili salt) or a flaky sea salt rim, this drink will certainly fit right into any brunch menu with its uniquely bright and savory flavor. The best part is, it takes less than five minutes to mix!

Try Recipe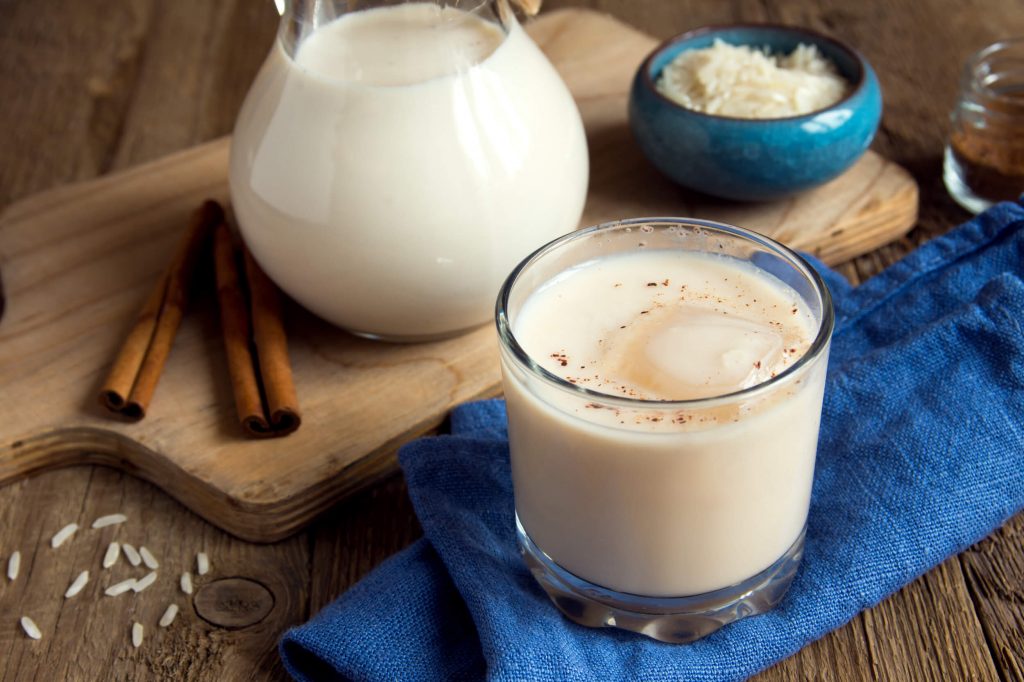 13 of 15
Horchata (Mexican Milk Drink)
When in Mexico, horchata is one of the most popular drinks to try. Now, you can make some without leaving the comforts of home! With this simple recipe, you'll realize how easy it is to throw together this sweet and milky concoction. The only ingredients you need are water, rice, almonds, a cinnamon stick, and nectar from the blue agave plant. Blended, strained, and served over ice, this drink is smooth and incredibly satisfying. If you're looking for Mexican drinks that even kids can enjoy, this is your answer.

Try Recipe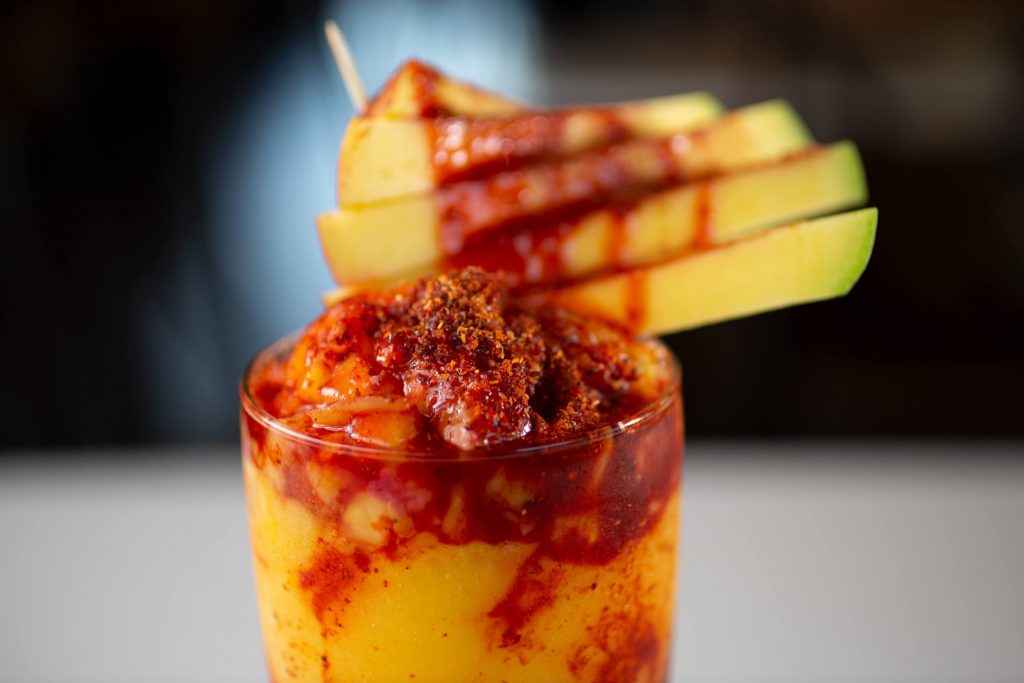 14 of 15
Mangonada
Also called chamangos, mangonada is a popular Mexican summer beverage. It's sweet, tart, and boy is it refreshing! What more can you expect from a clever combination of frozen mango chunks, mango nectar, and lime juice? It also has a salty and spicy side because of the Tajin and chamoy sauce . The cold drink, coupled with bursts of heat from these toppings will definitely give your palate a one-of-a-kind sensation!

Try Recipe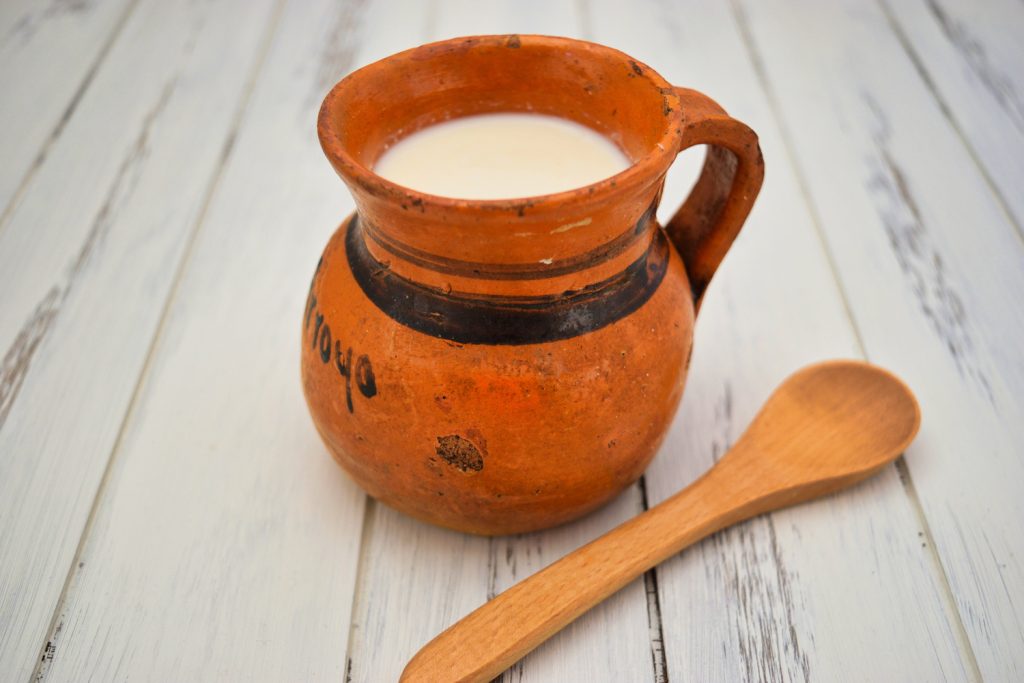 15 of 15
Atole (Masa Harina Drink)
Last but not least on this list of Mexican drinks is atole. It's quite like champurrado, as the body of this beverage is also quite thick and creamy because of masa harina. Although instead of chocolate, milk takes centerstage as the main flavor of this drink. Enhanced by sweet piloncillo, cinnamon, and vanilla, this beverage is one of the best drinks to have for something sweet and filling. Another guaranteed hit for people of all ages!

Try Recipe