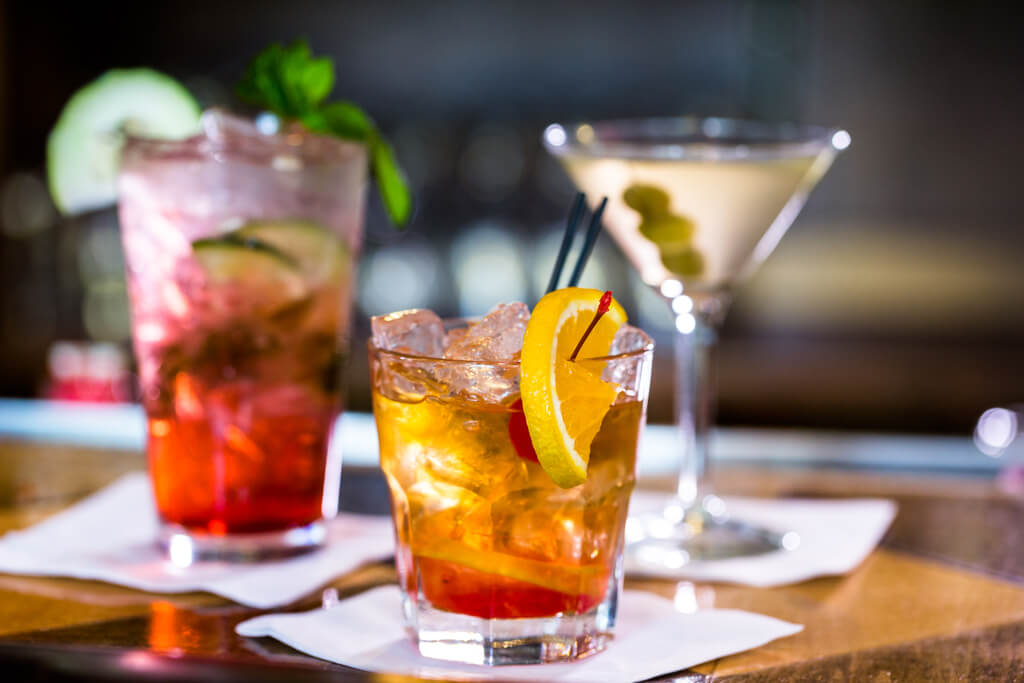 20 Cheap Drinks To Make For Your Home Happy Hour
What many don't realize is that making your own drinks at home is not cheap. True enough, making the best cocktails require a ton of expensive liqueurs like Kahlua and Grand Marnier. But does it always have to be? With these easy cheap drinks, you don't have to spend a fortune impressing your guests.
Join us and discover boozy cocktail recipes you can make without breaking the bank. There's a lot for you to work around! Pick what you can enjoy on a simple night in or a fancy party. Some even work to replace your coffee or orange juice fix!
---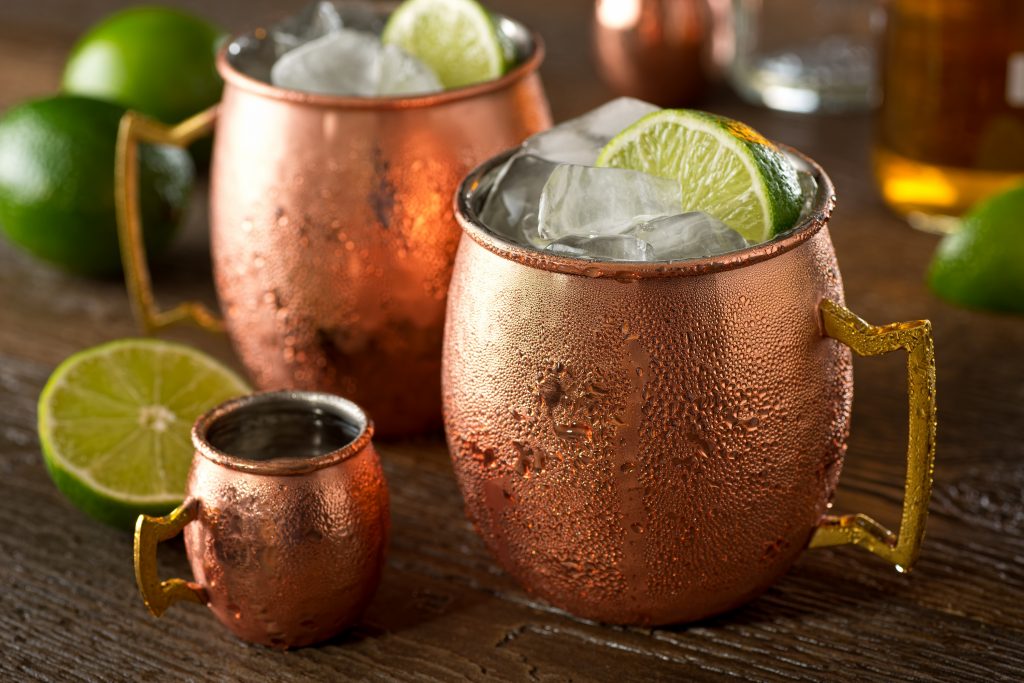 01 of 20
Moscow Mule Ginger Beer
With the expensive-looking Moscow mule mugs we serve it on, this ginger beer cocktail often comes last when we think about cheap drinks. We also often associate this drink with festive holiday parties. Great news, it's actually quite cheap! And this is evident as it only requires a few simple ingredients.

This fizzy drink fuses the flavors of fiery and clean-tasting ginger beer and vodka. Backed with a tart, fruity flavor of freshly squeezed lime juice with ice, this drink comes wonderfully and is excellent to serve on a hot summer day.

Try Recipe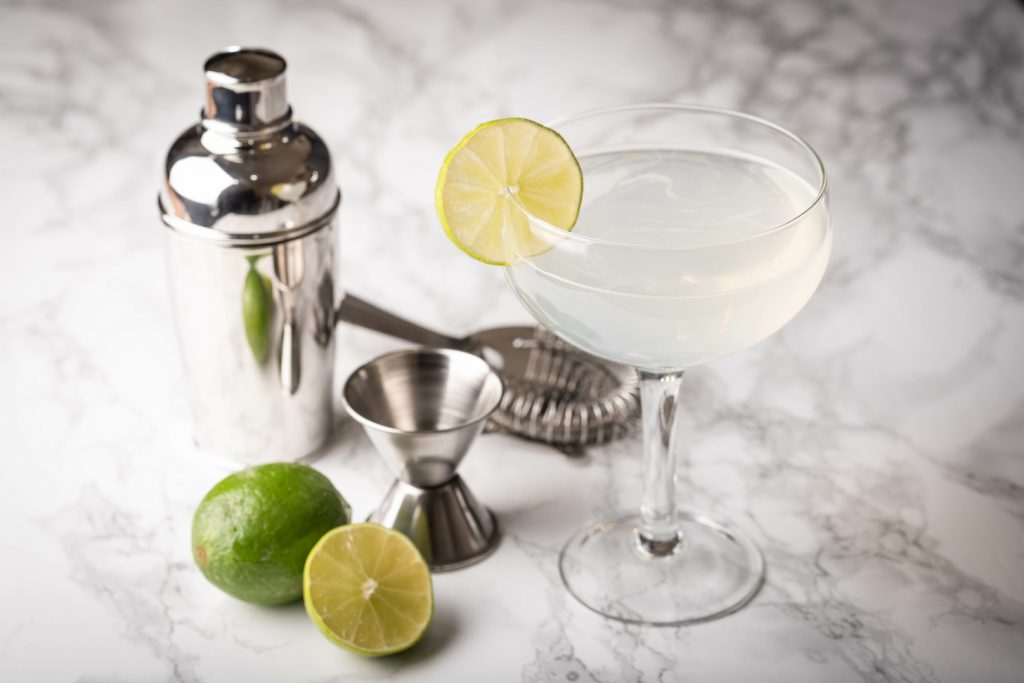 02 of 20
Classic Daiquiri
A classic that has pleased millions of palates since its invention in 1898, Daiquiri is a cheap drink consisting of three IBA-specified ingredients. It balances the flavor of light rum, simple syrup, and lime juice. Far from its modern slushie form, the classic Daiquiri is simple and elegant with a delicate blend of rum mixed with the freshness of lime juice.

The secret to perfect Daiquiri is finding the right balance in these three ingredients. Put too much simple syrup and you'll drown the rum, making the drink sickly sweet. Overplay the lime juice and you'll find yourself tasting a tartness that doesn't bring the ingredients together. Check this recipe and find out the perfect balance between the three!

Try Recipe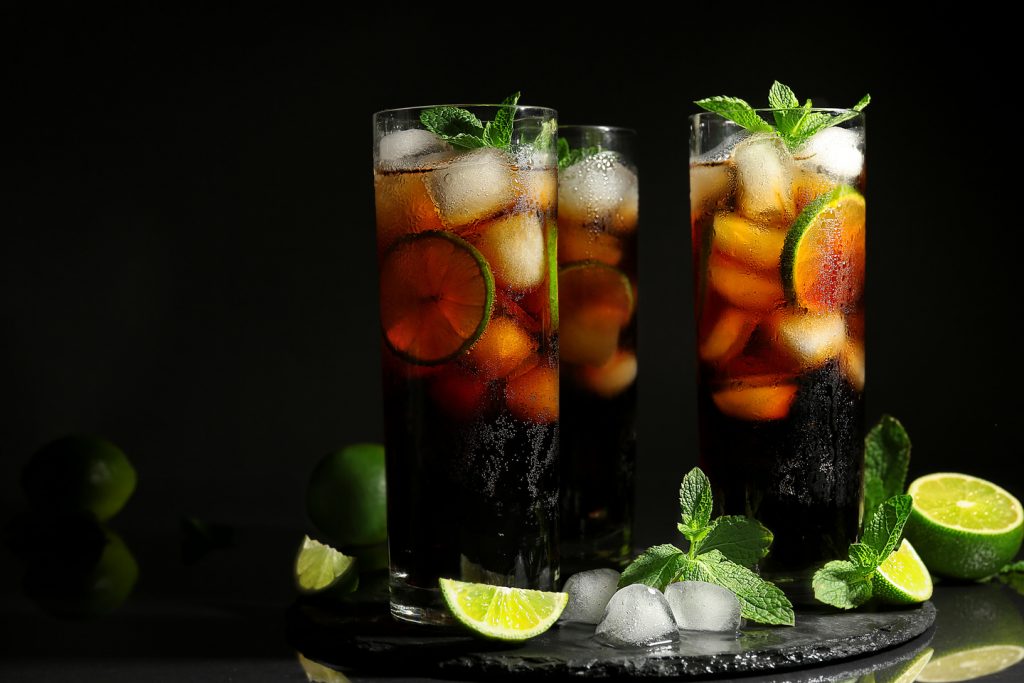 03 of 20
Cuba Libre
There's nothing more beguiling than a beautiful glass of cheap drinks like this Cuba Libre. Consisting of two simple ingredients (three, if you count the garnish), Cuba Libre combines the flavor of rum and coke. But something tells us this drink is more complex than its ingredient list suggests.

Indeed, rum and coke give you the perfect blend of sweetness that's not too overpowering. This drink also has flavor notes of vanilla, cinnamon, and nutmeg from courtesy of the coke. The glass is finished with a lime wedge which you can squeeze if you want to add a jolt of tartness. Adding more brings the flavor together, taming some of the caramel notes from coke and rum.

Try Recipe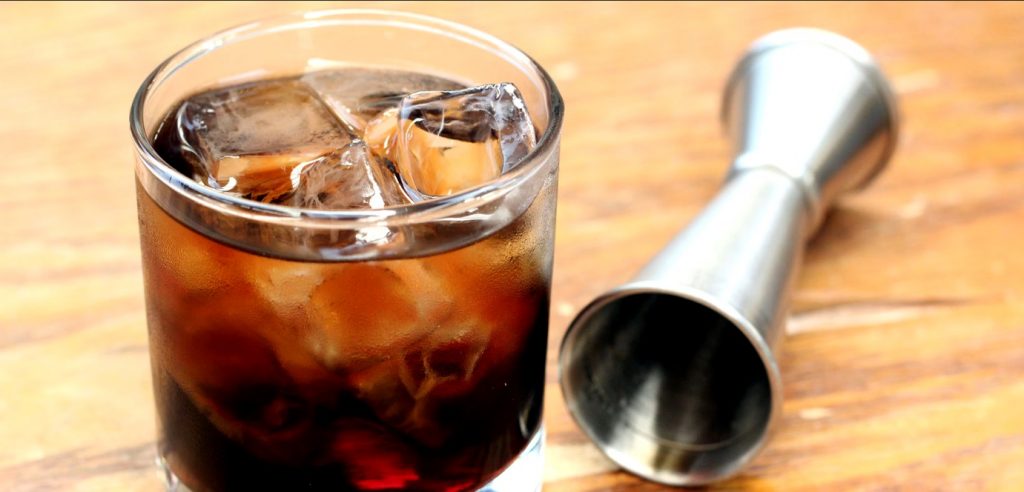 04 of 20
Black Russian Drink
Coffee-infused vodka cocktail? All coffee lovers, sign up! This drink is a sure crowd-pleaser with the strong blend of vodka and coffee liqueur creating a marriage of flavors sitting in an old-fashioned, sophisticated glass. In our opinion, just the perfect drink to wake you up. But how does it compare to the White Russian cocktail?

Its creamy counterpart is poured with heavy cream over ice, creating a beautiful two-toned cocktail drink. Meanwhile, Black Russian is simply coffee liqueur and vodka over ice. This version is stronger, more like an alcoholic drink than a spiked dessert cocktail.

Try Recipe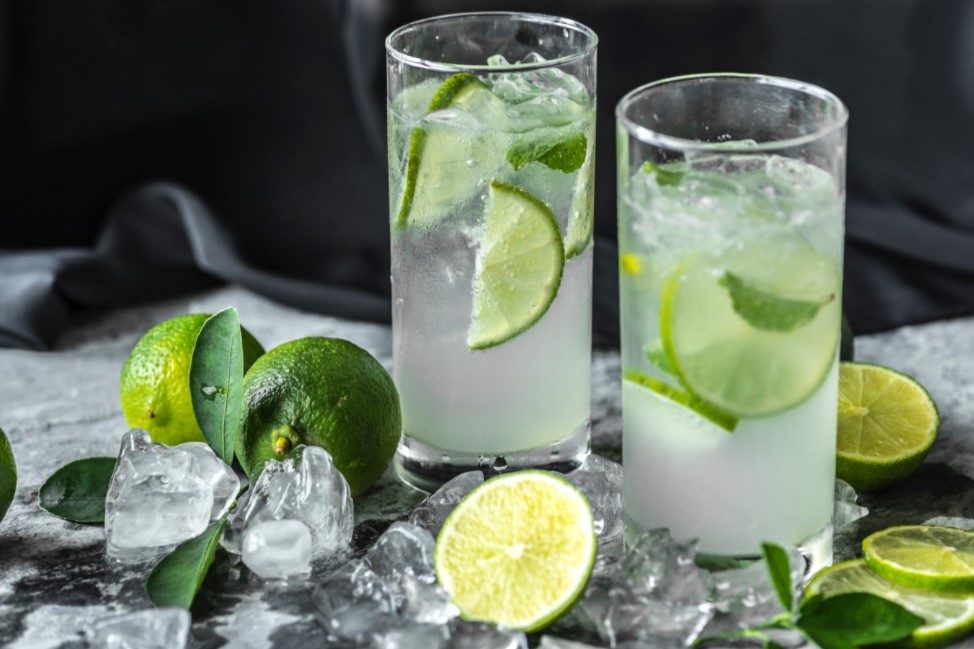 05 of 20
Gin Tonic
One of the cheap drinks that require no bartending experience, this simple alcoholic drink requires tonic water, gin, and a tablespoon of lime juice. This cocktail gets its well-balanced flavor from the bitterness of tonic water and the strong aroma and citrus taste of the gin. Add ice and garnish with a lime wedge for a truly light and invigorating drink.

Try Recipe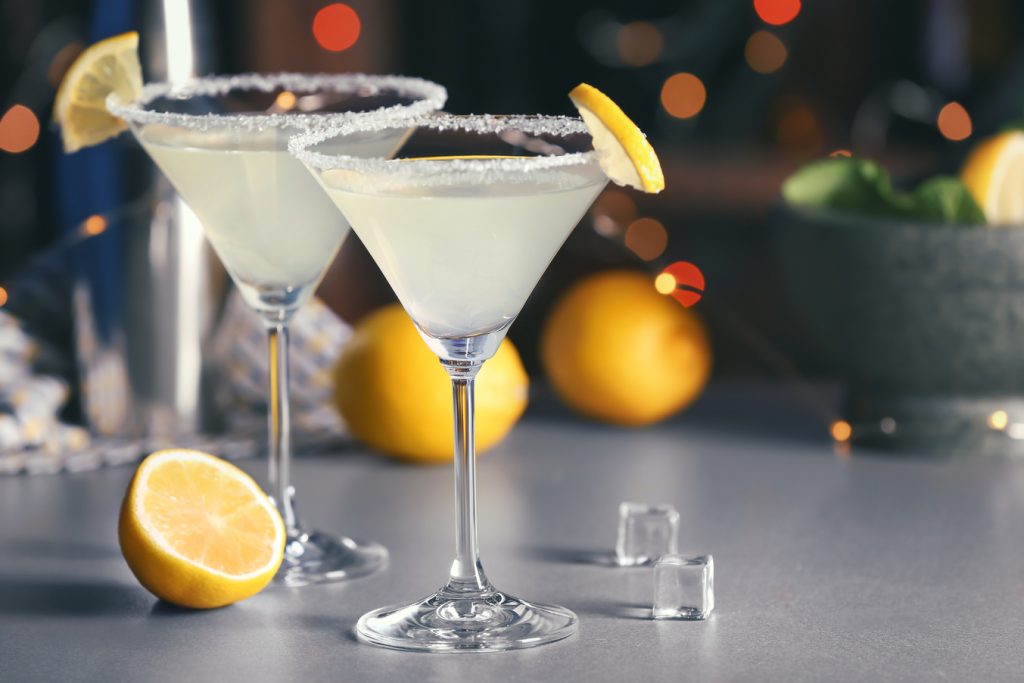 06 of 20
Lemon Drop
The boozy-tart-sweet flavor of this lemon drop cocktail is famously favored by Oprah Winfrey, further solidifying its name in popular culture. Lemon drop cocktails are easily distinguished by their sugared-rims that touch your lips first before the rush of strong vodka and citrus flavors.

A famous scene in college bars and nightclubs, you can often spot this drink served in shot glasses. But, you can also serve it in a martini glass garnished with a slice of lemon and fresh mint sprig.

Try Recipe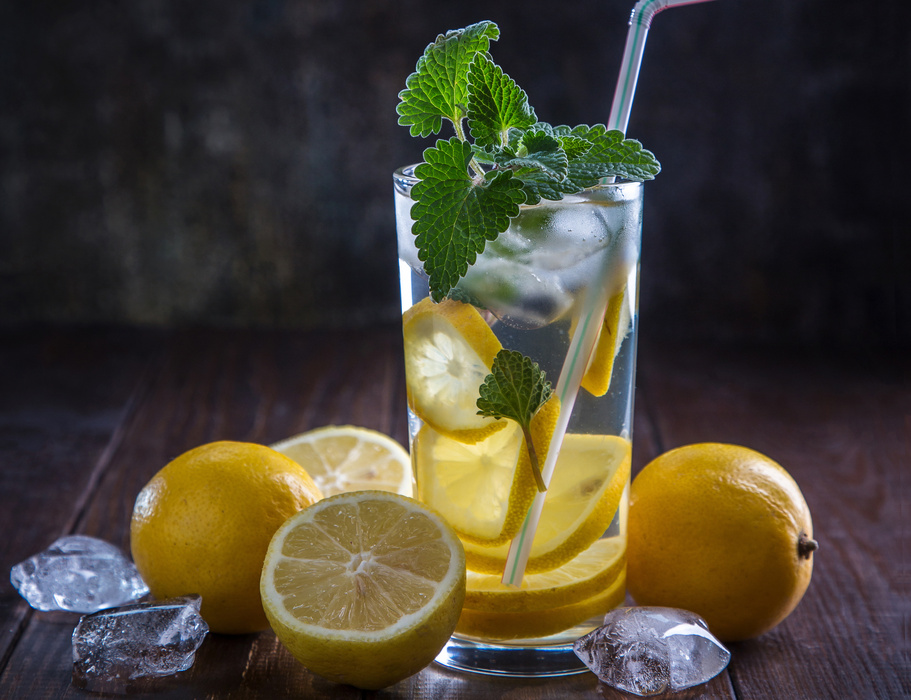 07 of 20
Vodka Tonic
There's nothing more refreshing than a simple, straightforward glass of vodka tonic. This uncomplicated recipe is served on a highball glass that combines the flavor of vodka and tonic water. Top off with ice and lemon wedge for extra flair.

This cocktail is easy to make, perfect when serving your friends during unplanned stay-ins. But we say it's perfect on a hot summer day.

Try Recipe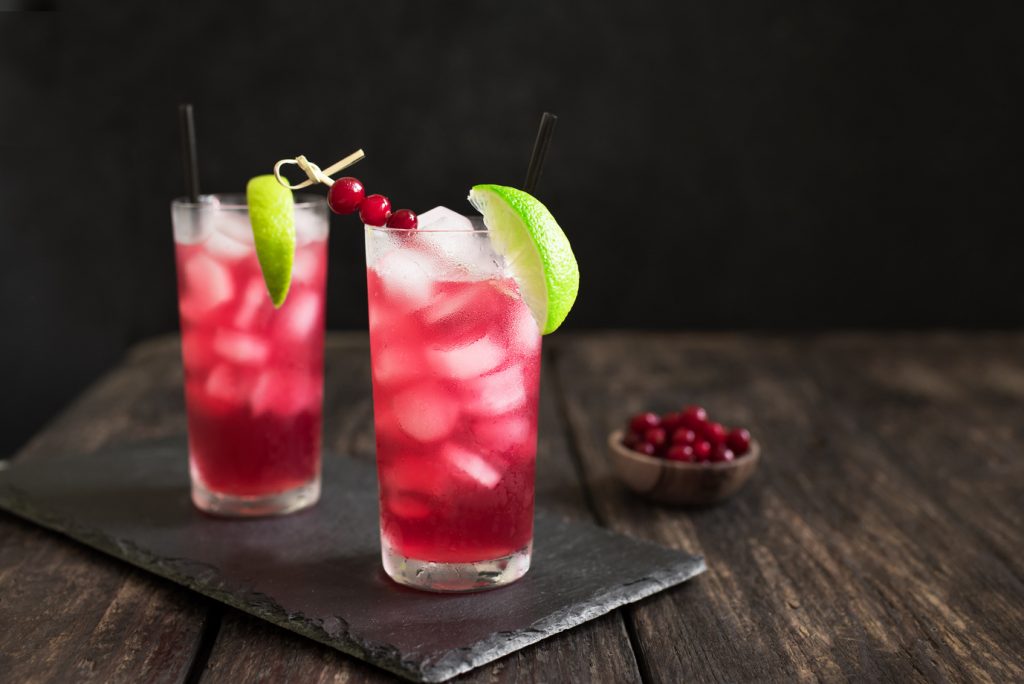 08 of 20
Vodka Cranberry
Some call it vodka cranberry, while some call it cape codder. However you want to call it, this cocktail will always highlight two ingredients: cranberry juice and a budget-friendly bottle of vodka. No experience required, the recipe itself is hard to mess up. Truly one of the easiest-to-make and cheapest drinks, you can have it in as little as one or two minutes. You can also make the glass visually appealing by garnishing it with a lime wedge or a lime wheel.

Try Recipe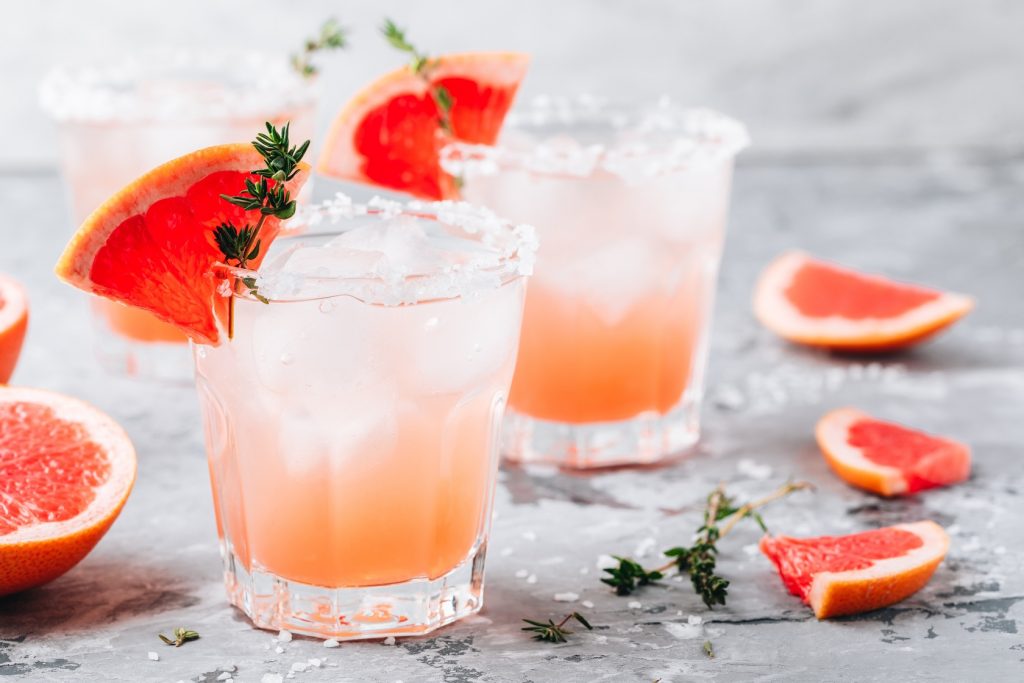 09 of 20
Salty Dog Cocktail
Contrary to its appearance, salty dog cocktail is actually quite an easy and cheap drink to make. And it requires just a few budget-friendly ingredients too! Let's start with grapefruit juice which adds tartness and citrusy flavors to the drink. For the base spirit, you can go for either gin or vodka. Either way, the base shouldn't be too overpowered by the juice.

With a salt-rimmed glass, you'll be surprised how the salt gives this drink its own identity! Other versions of this drink contain a simple syrup to bring a little sweetness out, which you can go without if you want something bolder. It doesn't hurt that it's easy in the eye either. Undeniably, this pink drink could easily win your dinner guests.

Try Recipe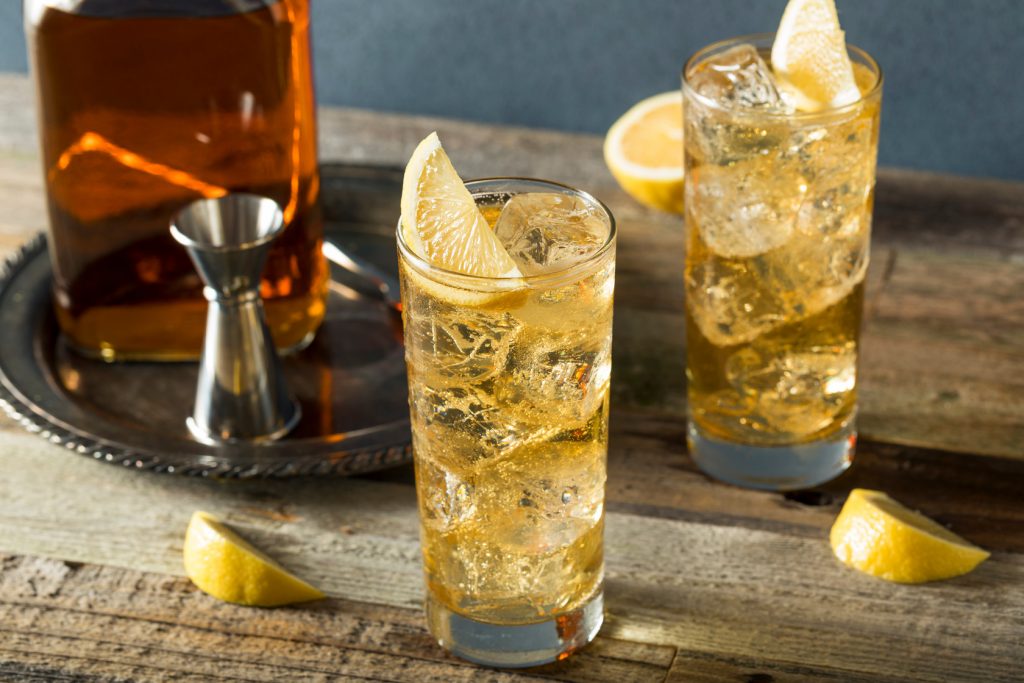 10 of 20
Whiskey Highball
High on this list of cheap drinks to make is this classic whiskey highball that only has two ingredients: whiskey and club soda. Not only is the ingredient list easy to remember, but the steps are also easy for the inexperienced! Make by adding whiskey into a highball glass filled with ice and top with club soda, and you're done!

Try Recipe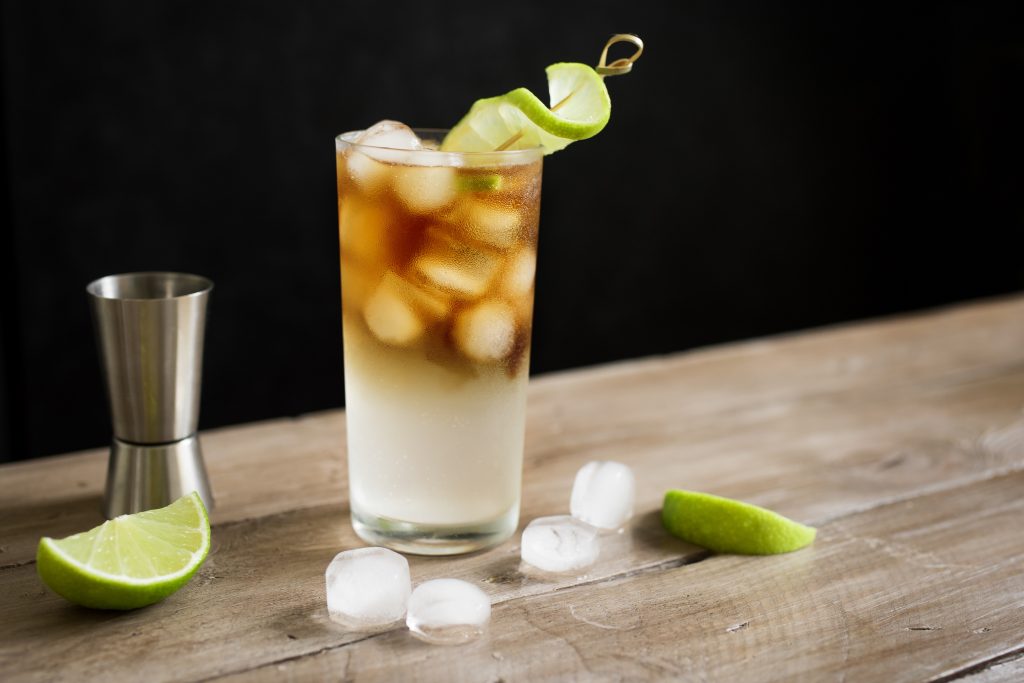 11 of 20
Dark and Stormy Cocktail
A popular drink from the Caribbean, dark and stormy is just as refreshing as any fruity alcoholic drink at the bar. Very much like a Moscow mule, this cocktail features the fiery flavor of a ginger beer and the sweet, slightly toasted sugar taste of rum. This version includes a lime wedge as well, but those who know the authentic recipe go without it. Our take, however, is to try both for variation. Skip the citrus today and then garnish one glass tomorrow.

This drink also dons a beautiful, layered effect for a fancy glass. To achieve the beautiful layer, gently pour the rum over the ice cube.

Try Recipe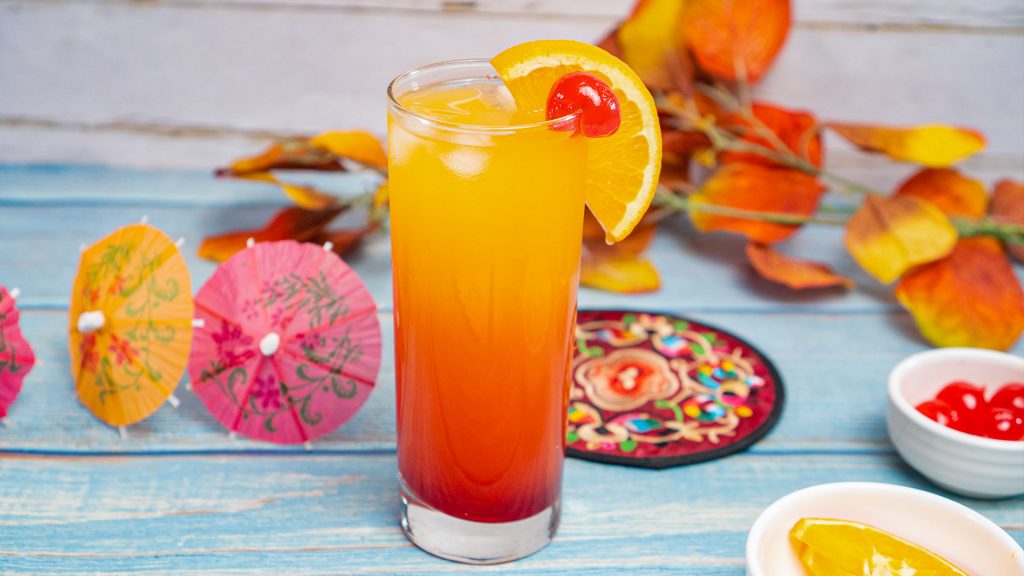 12 of 20
Tequila Sunrise
One would think that only professional bartenders can pull this elegant glass of tequila sunrise. Good thing there are versions that are much easier (and cheaper) to follow. Forget crème de cassis liqueur, this version uses budget-friendly alternatives such as tequila, orange juice, and grenadine.

Add grenadine last to achieve the beautiful gradient effect. It will sink to the bottom because of its density. Aside from its elegant presentation, tequila sunrise is popular for its refreshing blend that's not as hard-hitting as a straight tequila shot.

Try Recipe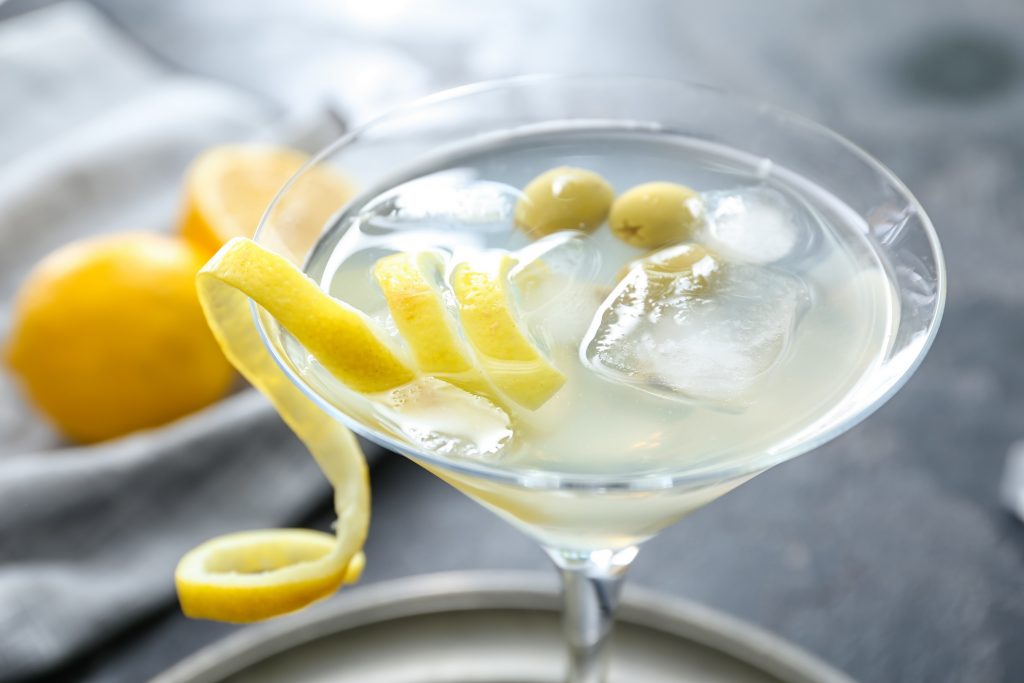 13 of 20
Classic Vodka Martini
One of the most popular cocktails is also one of the easiest to whip up. Considered a staple in bars, this classic concoction is a popular foundation for every vodka martini recipe like the lemon drop. For that reason, many try to master various ways it's made including the original stirred and shaken version.

This recipe follows the shaken version made even more famous by James Bond, who orders his martinis shaken. Olives are a common garnish for this cocktail, but a lemon peel gives this drink a brighter body fit on a hot day.

Try Recipe
14 of 20
Strawberry Vodka Lemonade
Turn your boring, old lemonade into an exciting cocktail infused with vodka and the fruity flavor of strawberries. Forget the pre-made stuff! This homemade vodka strawberry lemonade is such a flex that you'll be serving these every chance you get.

The best part about this drink is the strawberries. Hulled and juiced, they create the vibrant pink color of this drink. Pour into your favorite highball glass and top with vodka and lemonade for a visually appealing glass. For extra oomph, garnish with lemon slices and strawberries.

Try Recipe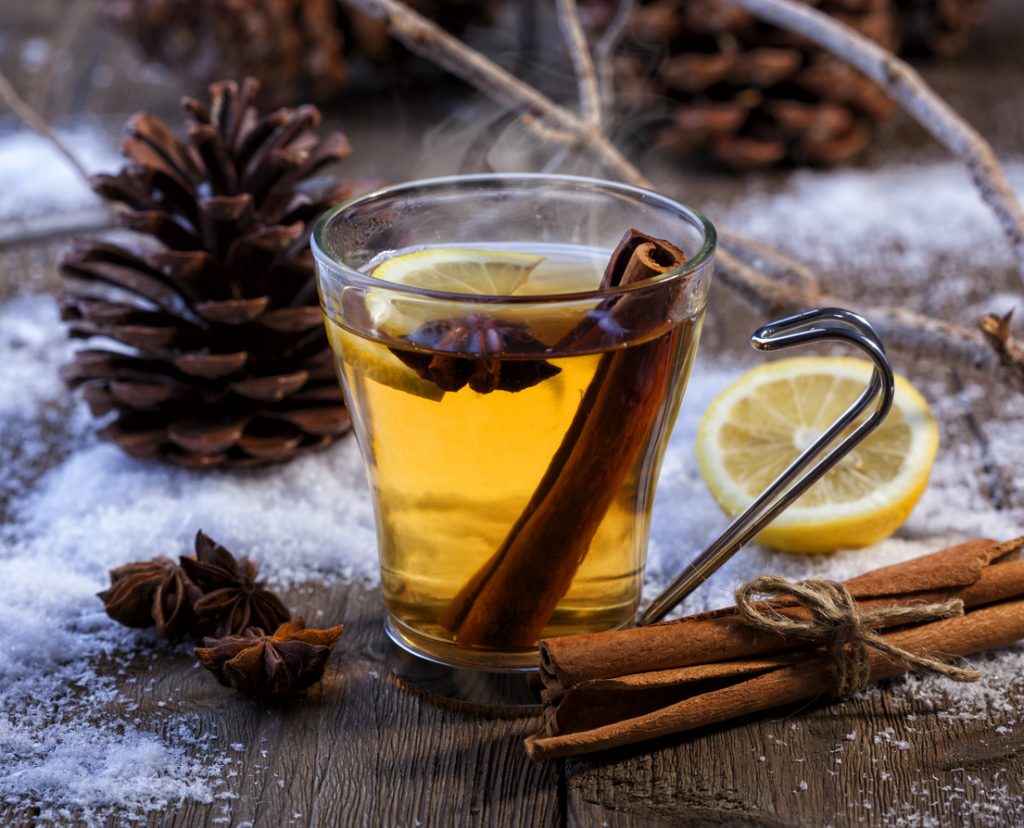 15 of 20
Bourbon Hot Toddy
One sip of bourbon hot toddy can soothe your soul and all your worries away. In this version, sugar and water mellow out the strong bite of bourbon. Some versions use honey as a replacement for sugar, but both work great for this. As a nice backup for the sugar and warm bourbon, the whole thing is infused with cloves. This concoction fits a winter night or whenever you need comfort from whatever ails you.

Try Recipe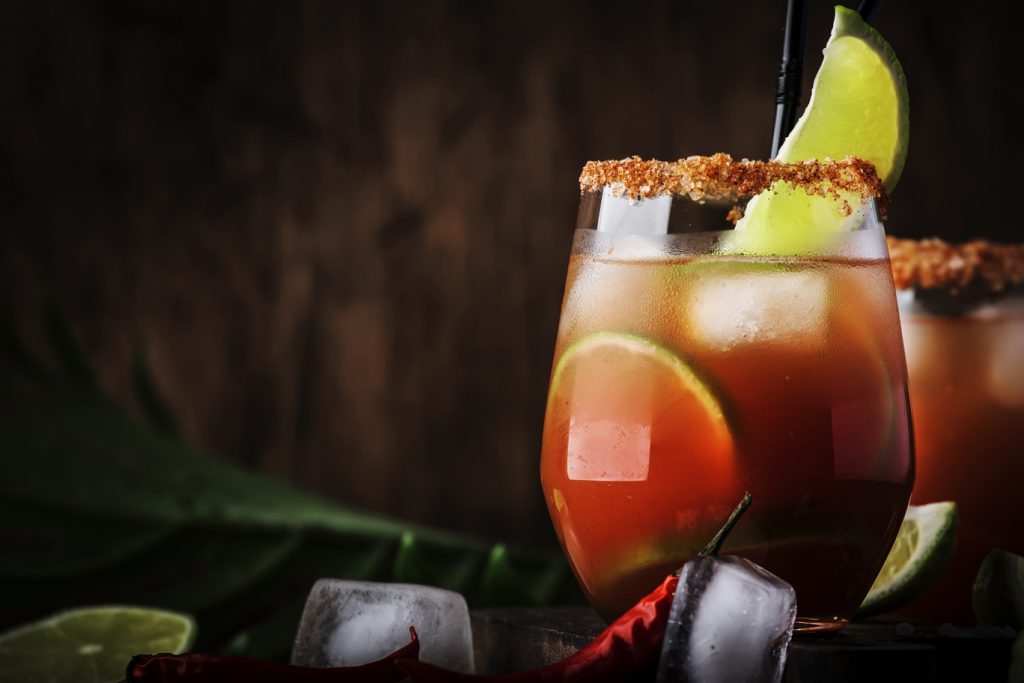 16 of 20
Tajin Michelada
Michelada is a famous Mexican cocktail that combines beer, tomato and clam juice cocktail, hot sauce, and soy-based liquid seasoning such as Maggi. One of the features that sets Michelada apart from other cocktails is its savory flavor profile. Undoubtedly though, Tajin (a type of chili-lime seasoning) is one of the highlights of this drink. It has a bright, citrusy flavor with a subtle nod to chili. Overall, the whole glass offers a nice kick of heat and spice.

Try Recipe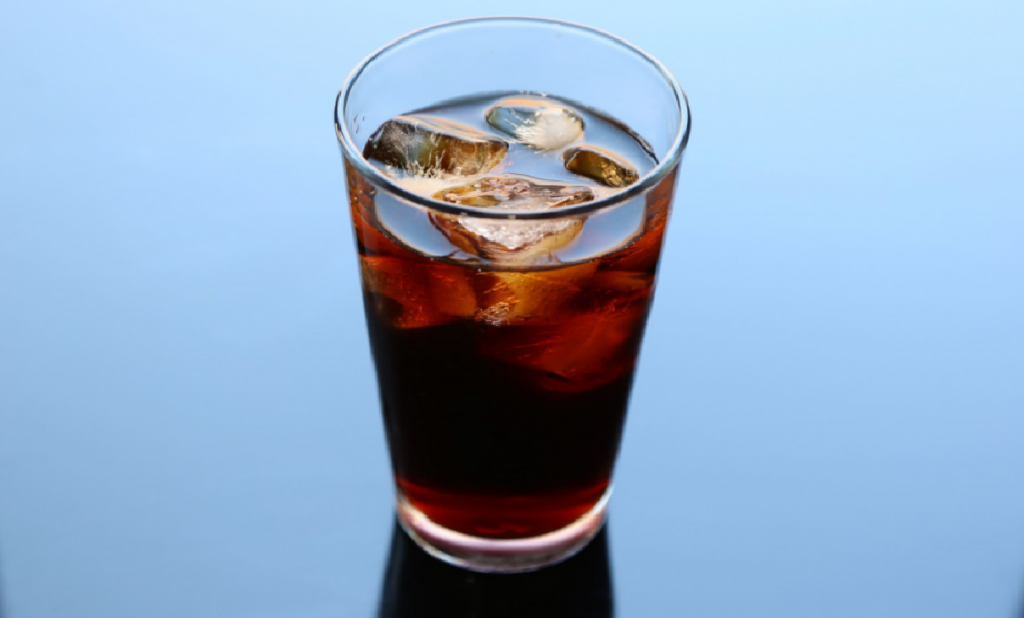 17 of 20
Amaretto and Coke Cocktail
This is how grownups should drink their coke, or at least how we think so. Just as the name suggests, this cocktail combines exactly amaretto and coke in a highball glass filled with ice. Be careful in drinking it though, this cocktail is not light in calories as it contains lots of sugar from both ingredients.

A welcome surprise, other versions of this drink are pretty high in alcohol. To do that, you just have to add a splash (or two if you prefer) of rum. Many fans of this drink keep rum in handy once the ice dilutes or whenever they want to booze things up a bit.

Try Recipe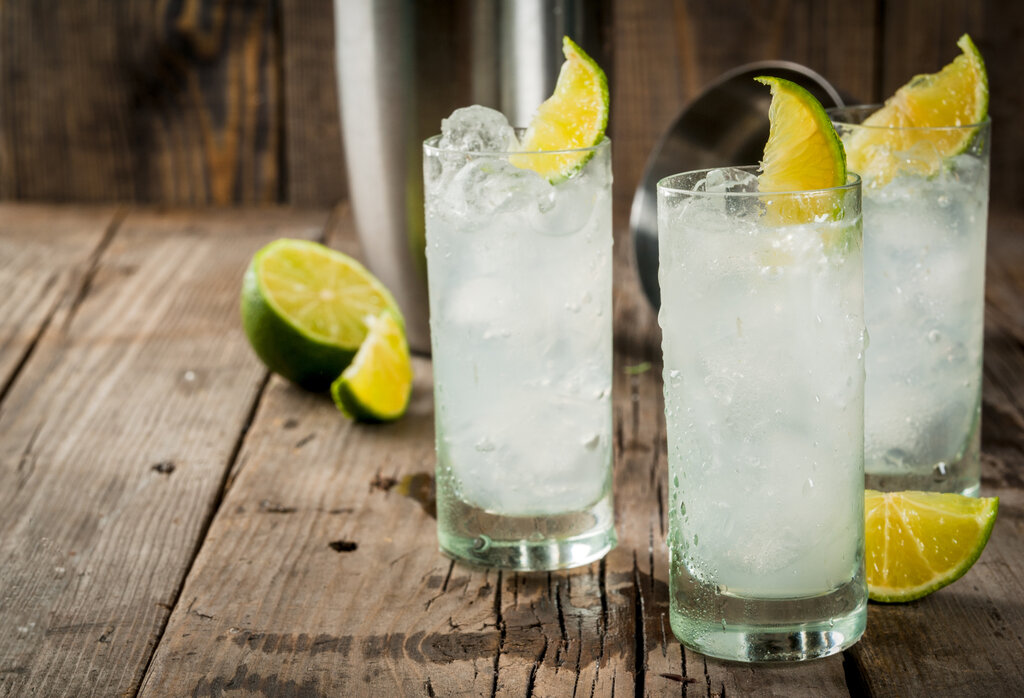 18 of 20
Ranch Water Drink
What is a ranch water drink? And is it really what it is called? Well, no. It is a famous drink from West Texas. It has a light and fizzy body with a refreshing taste that compares to a margarita. This drink, however, is a softer version that uses the distinct fizz of Topo Chico (Mexican sparkling mineral water), which is a bubblier version of soda.

Aside from the sparkling water, this Texan drink blends tequila and lime juice for a truly refreshing cocktail.

Try Recipe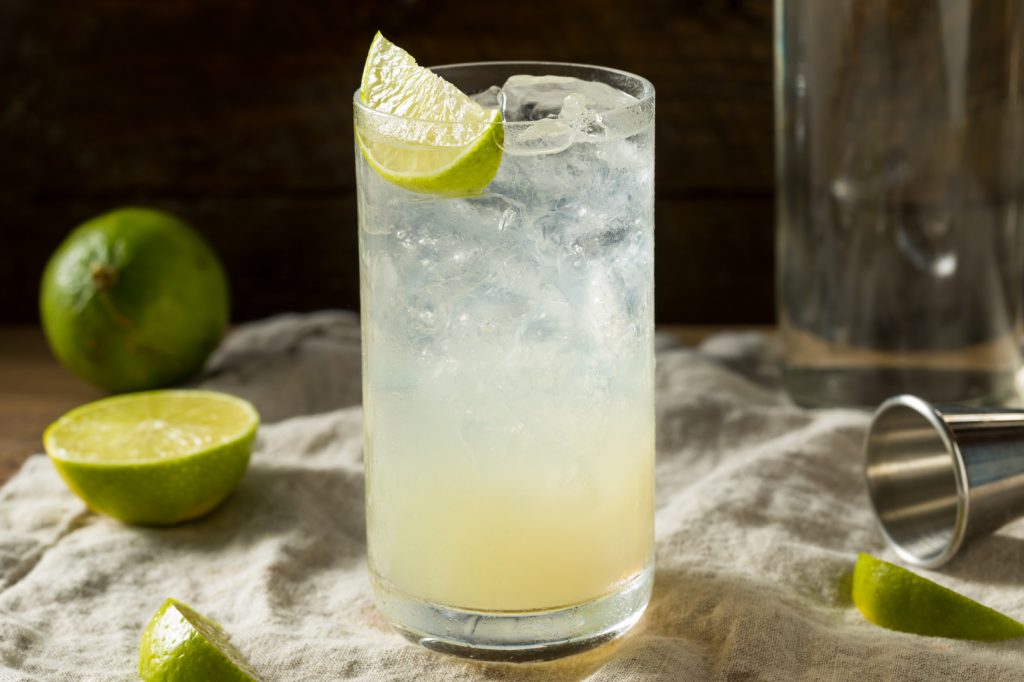 19 of 20
Gin Rickey
The penultimate entry on our list of cheap drinks is this cocktail infused with three budget-friendly ingredients: London Dry Gin, lime juice, and soda water. The gin offers strong citrus flavors that pair well with fresh lime. It's slightly diluted using soda water, offering a drink that is more well-balanced.

Any type of experience when it comes to drinks will do to be able to mix this. Start with a chilled highball glass and pour London Dry Gin and lime juice. Then, top with soda water. Others like to garnish their glass with a slice of lime, but you can also leave it as it is.

Try Recipe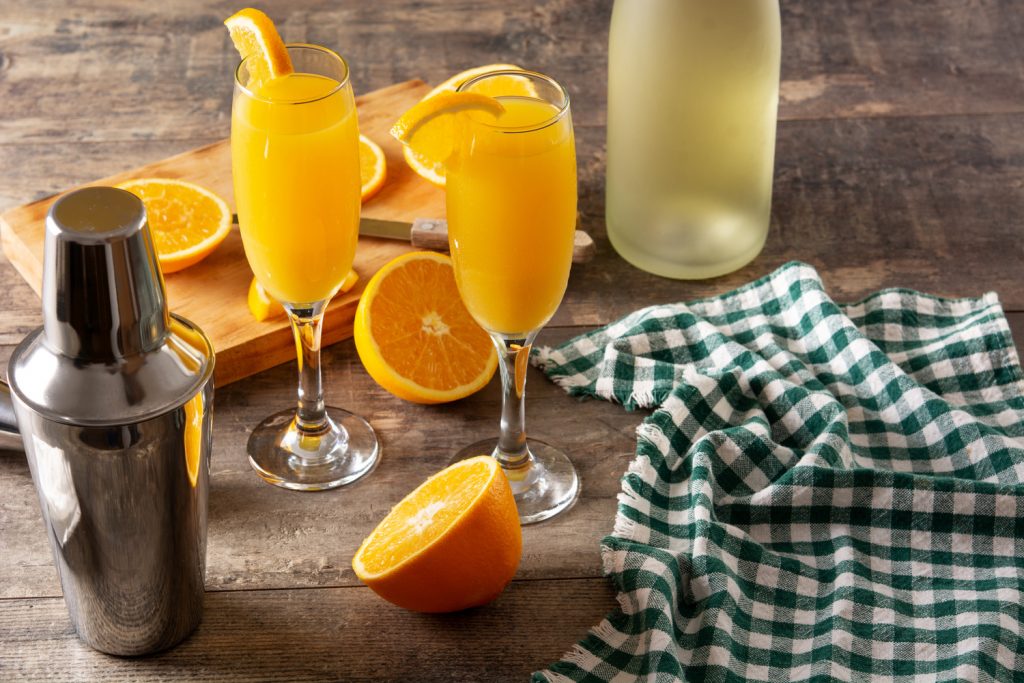 20 of 20
Classic Mimosa
This classic cocktail transforms any ordinary day into something special. What's more, this crowd-favorite only uses two ingredients that won't break the bank. You'll need Cava (Prosecco also works great for mimosas) and orange juice. Its refreshing, citrus flavor is easy to replicate even for the most novice drinks and bartenders. In our opinion, just what you need to add to your list of easy and cheap drinks if you want to save money.

When one thinks about cocktails, one of the first things that come to mind is a night out or a crowded bar. But what many don't realize is that cocktails can be a good brunch companion alongside egg benedicts and French toast. Just think of it as spiked orange juice.

Try Recipe