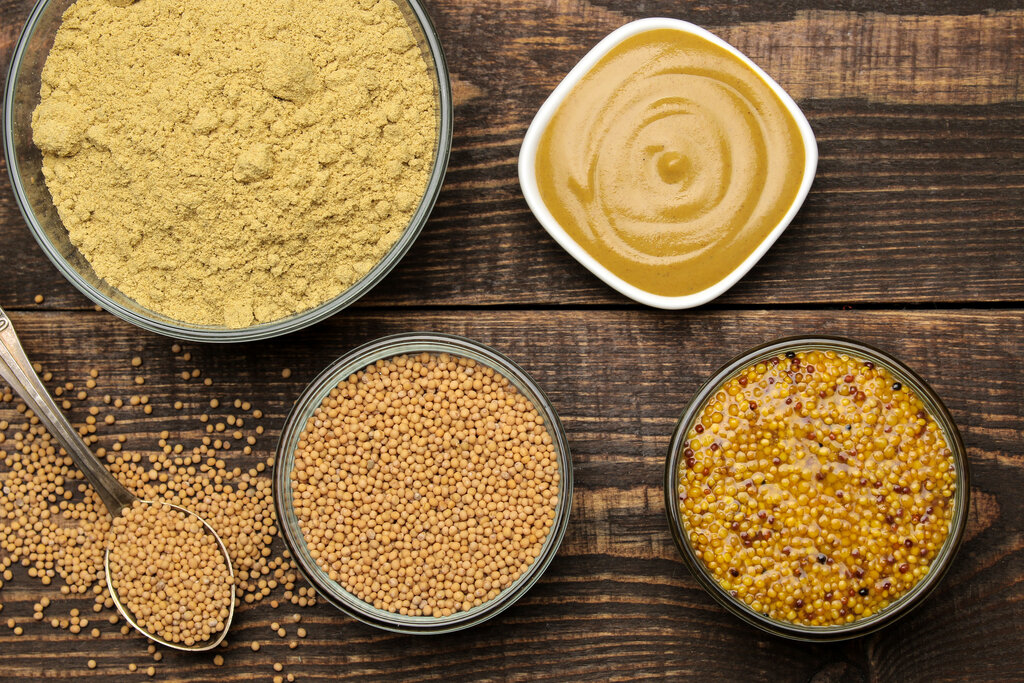 16 Best Dijon Mustard Substitutes to Jazz Up Your Cooking
Dijon mustard is a kind of prepared mustard that originated in Dijon, France. Made from brown or black mustard seeds, wine, and spices, this French mustard lends a sharp taste to dipping sauces and marinades. It can even boost the flavors of burgers and vinaigrettes like this honey mustard dressing. Truly a workhorse in the culinary world, it is not surprising if your jar of it is always near-empty. Fortunately, there are many Dijon mustard substitute options you can use when you're in a pinch. So, without further ado, here are the best alternatives that can provide the right amount of piquancy to any dish!
Best Dijon Mustard Substitute Options
Stone-Ground Mustard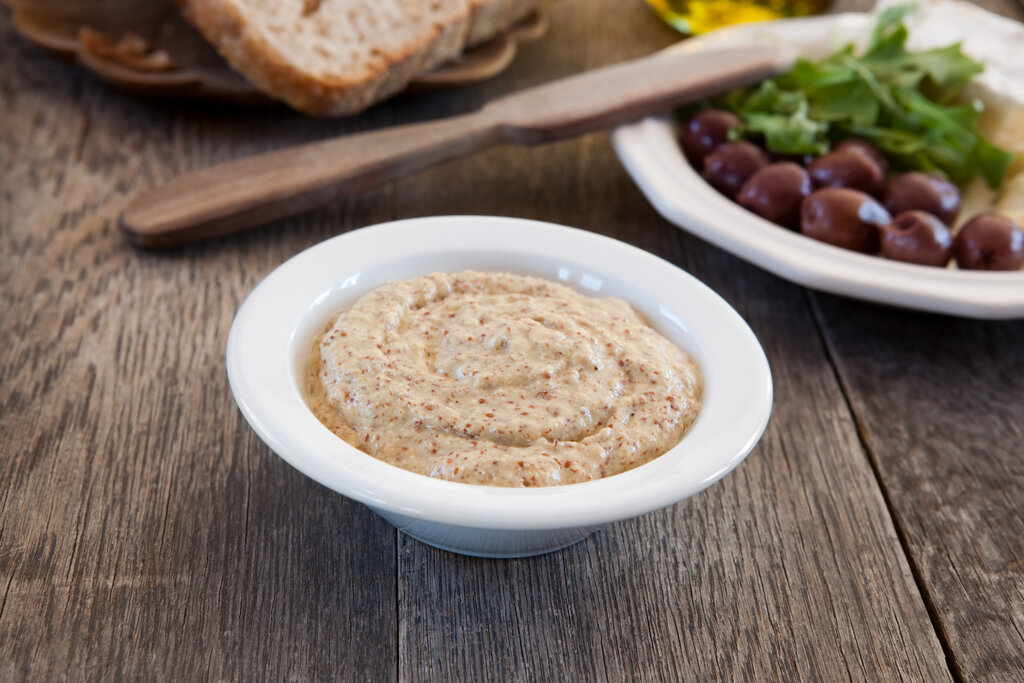 Stone-ground mustard is the best Dijon mustard substitute. Like Dijon mustard, this alternative ingredient is also prepared mustard made from brown mustard seeds. It can provide a pungent note to your dish, although it is not as piquant as Dijon. That's because the seeds are not fully ground during the production process, resulting in a milder taste. 
For this swap, incorporate one teaspoon of stone-ground mustard for one teaspoon of Dijon mustard that the recipe requires. However, take note that this substitution will not work well in dishes with smooth consistency and vinaigrettes since partially ground (and even whole) seeds could be noticeable.
Yellow Mustard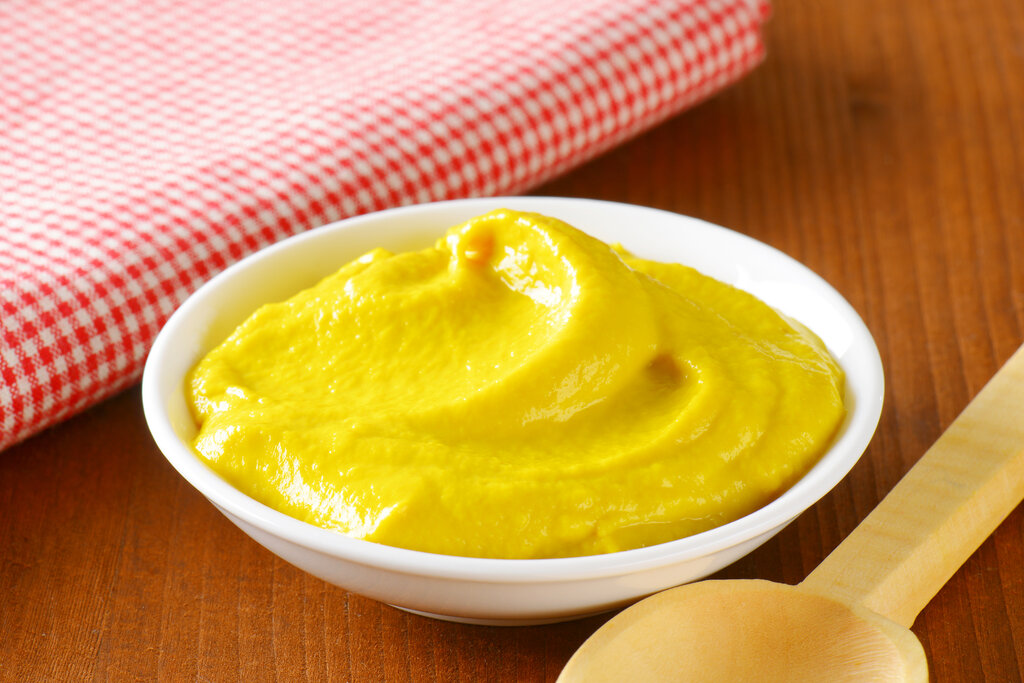 If you need a replacement for Dijon mustard, you can also rely on prepared yellow mustard. This classic American mustard is made with finely ground yellow and white mustard seeds and spice turmeric. Hence, its bright yellow hue. It can also be used in condiments, marinades, and sauces. When replacing Dijon mustard with yellow mustard, note that the latter is not as tangy as the former. Use one teaspoon of yellow mustard in place of one teaspoon of Dijon mustard in a recipe. It is a great alternative, especially if you want a less spicy dish.
Honey Mustard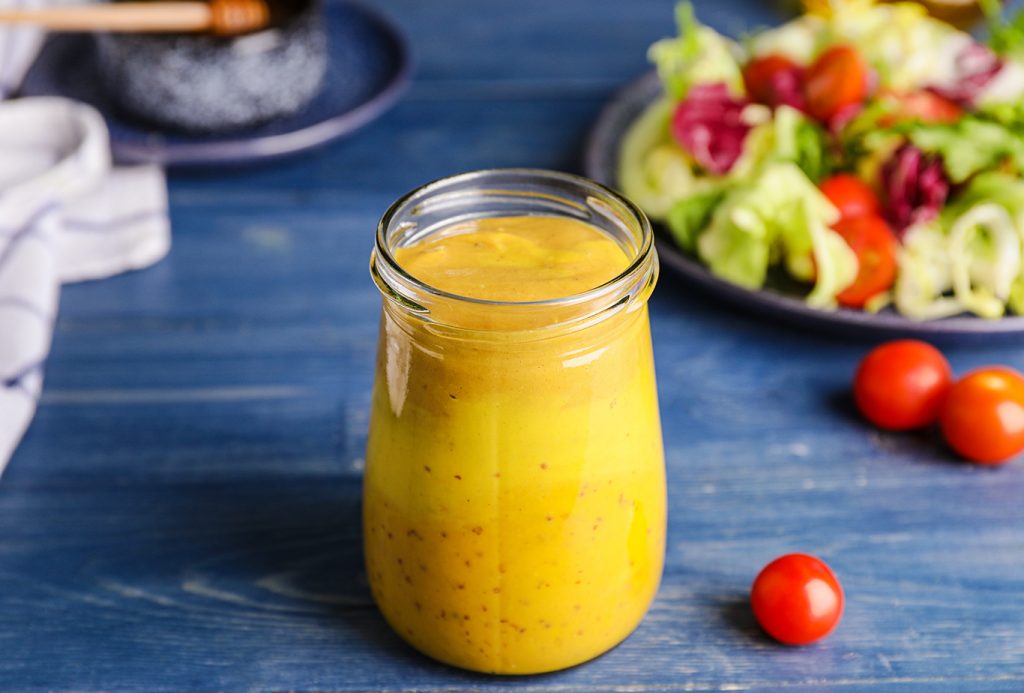 Honey mustard, in essence, is a flavorful blend of mustard, herbs, spices, and honey. Unlike the other kinds of mustard, this one tends to be sweet but still with a hint of tanginess. When using honey mustard as a Dijon mustard substitute, note that its saccharine and piquant flavors go perfectly well in chicken and pork dishes. This swap can always come in handy if you want to add sweetness to your recipe.
Wasabi
Another great alternative for Dijon mustard is wasabi. This spicy green paste is a common condiment in sushi and other Japanese dishes. The plant it's made from belongs to the Brassicaceae family, alongside horseradish, radishes, and mustard. And just like Dijon mustard, wasabi boasts piquant flavor, making it a suitable replacement should you run out of Dijon.
Because of their almost similar flavor profile, you can use wasabi to fill in for Dijon. However, this Japanese alternative packs a lot more punch than Dijon so you have to adjust according to your desired taste. Incorporate wasabi in recipes that require the biting flavor of Dijon mustard.
Egg Yolks or Egg Yolk Powder
One of the many culinary functions of Dijon mustard is to add creamy thickness to the dish. So, if you need this versatile ingredient as a thickener, egg yolks or egg yolk powder can be a befitting alternative. An egg yolk, as we know, can bind liquids and fats together. 
When using egg yolks instead of Dijon, one egg yolk can replace one to two tablespoons of Dijon. Make sure to remove the egg white before mixing the egg yolks with the other ingredients. Clearly, egg yolks could not provide the spicy palate as Dijon mustard would. So, you may want to add smashed garlic or fresh chopped herbs to the egg yolks to tweak their flavor profile.
Spicy Brown Mustard
Spicy brown mustard, also called deli mustard, is often used in meaty sandwiches. Its sharp flavor blends deliciously with intensely flavored meat, such as beef, pastrami, and ham. Because they almost taste the same, you can also use spicy brown mustard when you're fresh out of Dijon mustard. 
For this substitution, one teaspoon of spicy brown mustard is already a match to one teaspoon of Dijon mustard. However, it is worth knowing that spicy brown mustard tends to be zestier and spicier than Dijon. Hence, feel free to adjust the ratio depending on the level of spiciness you want to achieve. This substitution is suitable for recipes with deli meats.
Mayonnaise
Don't like the tartness of Dijon mustard, but a recipe requires it? You can use mayonnaise instead. Mayo is a creamy sauce that contains eggs and vinegar. Simply put, it can also deliver a tangy palate to any dish and bind ingredients together, making it an excellent alternative for Dijon mustard. If using this condiment as a replacement, note that its flavor profile is not as complex as Dijon. Still, mayonnaise is a worthy alternative in salad dressings or burgers that calls for Dijon mustard.
Hot English Mustard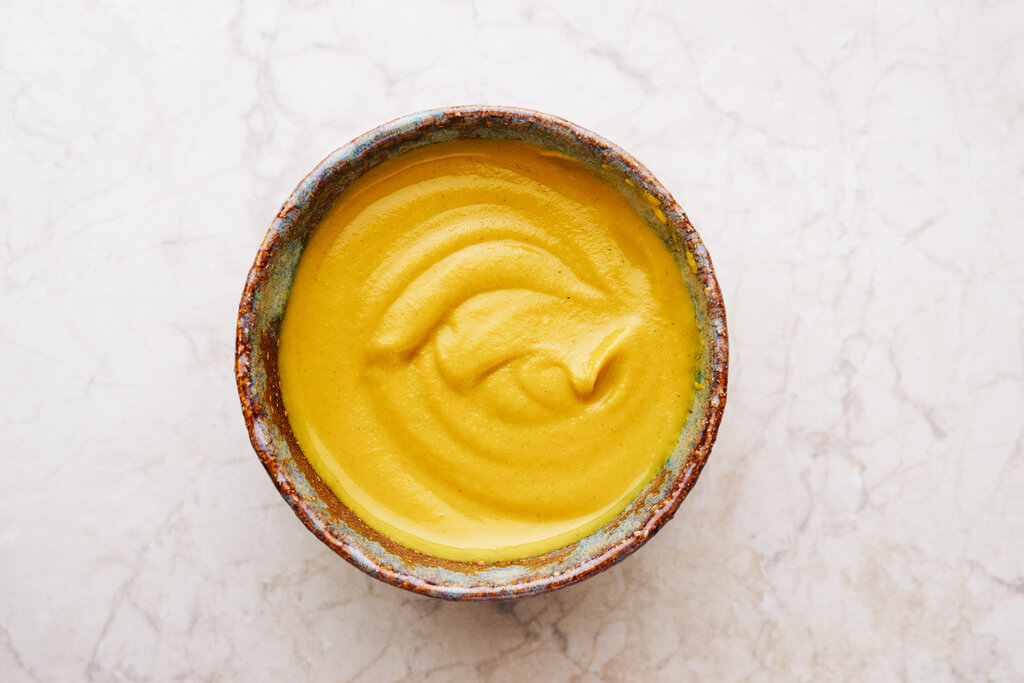 Made from white, black, and brown mustard seeds, hot English mustard is said to be a cross between Dijon and yellow mustard. In fact, similar to yellow mustard, it also has a bright yellow color and contains turmeric. Being one of the hottest mustards, English mustard provides a kick to every dish it is used in. That makes it another good substitute for Dijon mustard! 
When using hot English mustard as a Dijon mustard replacement, consider its overall flavor profile first. You can start by incorporating moderate amounts and just gradually add more to replicate the flavor of Dijon mustard. This swap is most convenient in sauces, gravies, and sandwiches.
Horseradish Sauce
If you don't have Dijon mustard at your disposal, you can also rely on horseradish sauce. It is made from a combination of prepared horseradish (which consists of grated horseradish root) and mayonnaise. Horseradish belongs in the same plant family as wasabi and mustard. Thus, horseradish sauce also boasts a distinct and pungent taste that is closer to Dijon mustard. However, in terms of viscosity, it is thicker and creamier than Dijon because of its cream, sour cream, and mayonnaise components. Horseradish sauce will be a flavorful accompaniment for fish, beef, and lamb dishes.
German Mustard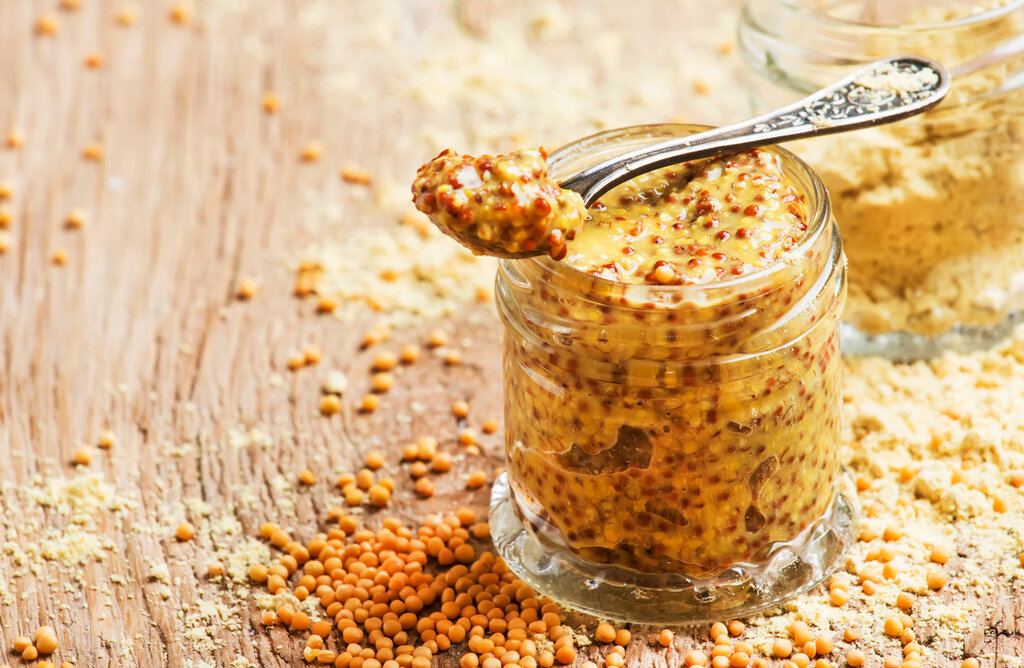 German mustards have an array of varieties, from sweet to spicy and smooth to coarse. Naturally, go for spicy German mustards if the recipe needs the piquancy that Dijon mustard brings. On the other hand, opt for more ground German mustard if you need an emulsifier. When going for this swap, remember that German mustard tends to have a stronger flavor than Dijon mustard. This swap is best for grilled meats, sausages, and even baked pretzels.
Worcestershire Sauce
Worcestershire sauce, in essence, is a fermented condiment consisting of vinegar, molasses, onion, and other seasonings. Having a distinct tang (thanks to the vinegar base), its flavor is almost akin to that of Dijon mustard. Worcestershire sauce, however, is not as thick as Dijon mustard. So, if certain recipes need the creaminess of Dijon mustard, you can just mix Worcestershire sauce with mayonnaise or yogurt to achieve the ideal texture. Such recipes usually include sauces and marinades.
Lecithin Powder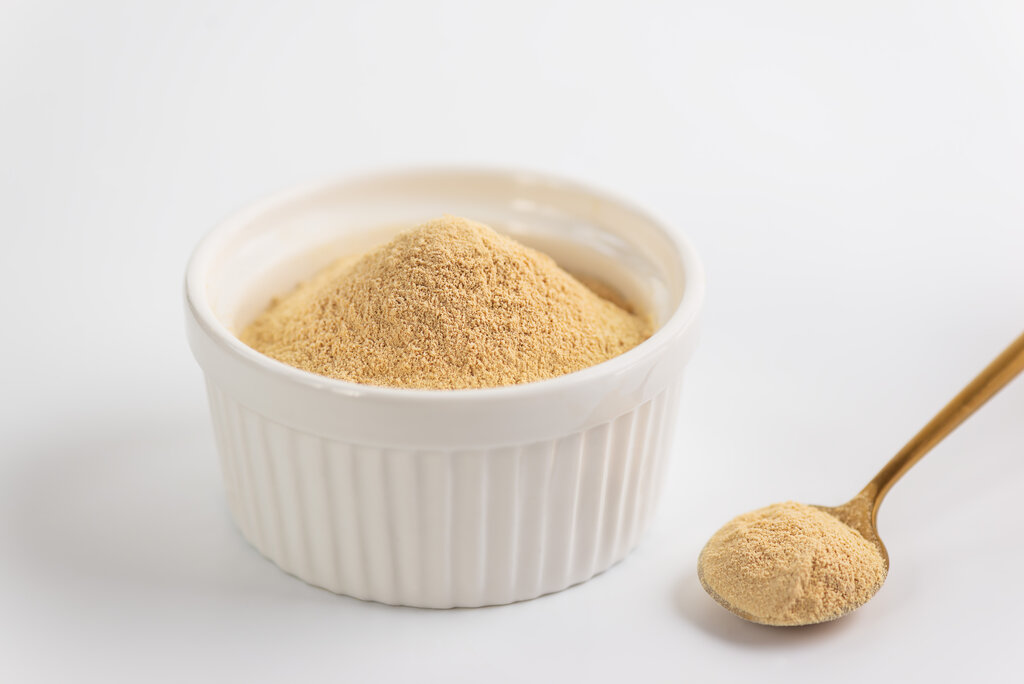 Lecithin powder is a vegan-friendly substitute for Dijon mustard. It is usually produced using soybeans, canola, or sunflower seeds and eggs. This lecithin product can also act as a thickening agent to recipes that originally calls for Dijon mustard. Evidently, though, it does not deliver the same kick as Dijon mustard so you need to mix it with seasonings to match the flavor of the original ingredient. This replacement is suitable for Dijon-based vinaigrettes, sauces, and dips.
Whole Grain Mustard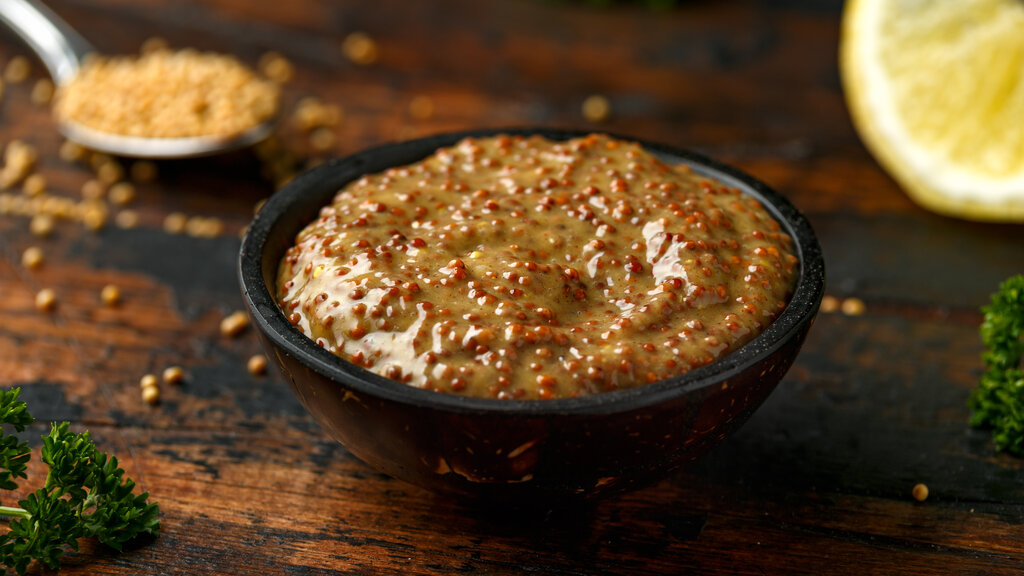 Whole grain mustard is made with yellow and brown mustard seeds. Although whole grain and Dijon mustard differ in appearance, the former can be a good substitute for the latter. Its flavor is somehow similar to Dijon but less acidic and milder. The only downside to this otherwise perfect substitution is that whole ground mustard has a coarse texture. To get the smooth consistency of Dijon mustard, you can grind whole-grain mustard using a blender. Nonetheless, you can use it in sandwiches, salad dressings, and marinades, that is if the little difference in the texture doesn't matter to you.
Beer Mustard
By its name, you can already guess that beer mustard is made with beer (instead of wine or vinegar that the other varieties use). Despite its rather unusual component, beer mustard can be a replacement for Dijon mustard. The overall flavor of beer mustard, albeit intense, is not too overpowering. Feel free to use this as a substitute for Dijon mustard in dips, sandwiches, and salads.
Creole Mustard
Creole mustard, which originated in New Orleans, is made with brown mustard seeds and white wine vinegar. Sometimes, though, a bit of horseradish is added for extra punch and molasses or brown sugar for sweet notes. As a result, creole mustard has a complex overall palate that somehow mimics the flavor of Dijon. Given their similar taste profiles, creole mustard and Dijon mustard are used interchangeably in some dishes.
If you love the sweet-tangy flavor it can provide to your dish, feel free to substitute creole mustard for Dijon mustard. If the creole mustard is too spicy for you, combine it with honey or ketchup. Just make sure it won't affect the taste of your dish too much. This alternative goes well with potato and pasta salads.
Dry Mustard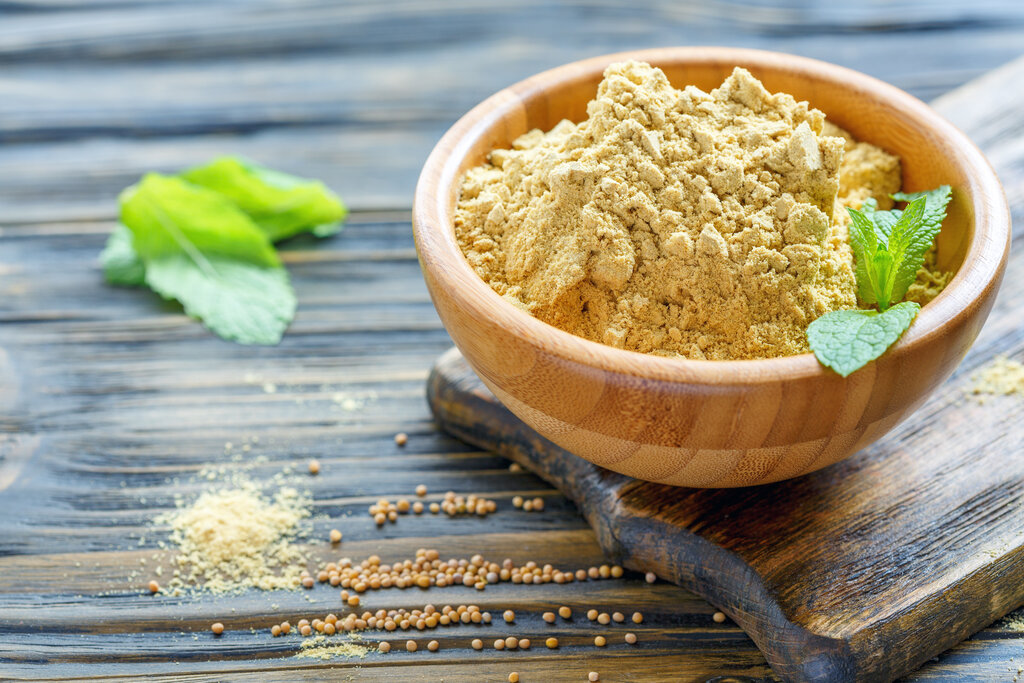 Dry mustard is also referred to as dried mustard, mustard powder, or ground mustard. It is basically a type of mustard that consists of ground mustard seeds. You can usually find this versatile ingredient in vinaigrettes, sauces, and barbecue rubs. While dry mustard can replace Dijon mustard in recipes, note that it has a more subtle flavor than the latter. To release the pungent flavor that mustards are known for, you will have to combine dry mustard with water.
When using plain dry mustard in place of Dijon mustard, incorporate one teaspoon of dry mustard for every tablespoon of Dijon mustard that is needed in a recipe. Expect, though, that the dish will taste less spicy.
How to Make Homemade Dijon Mustard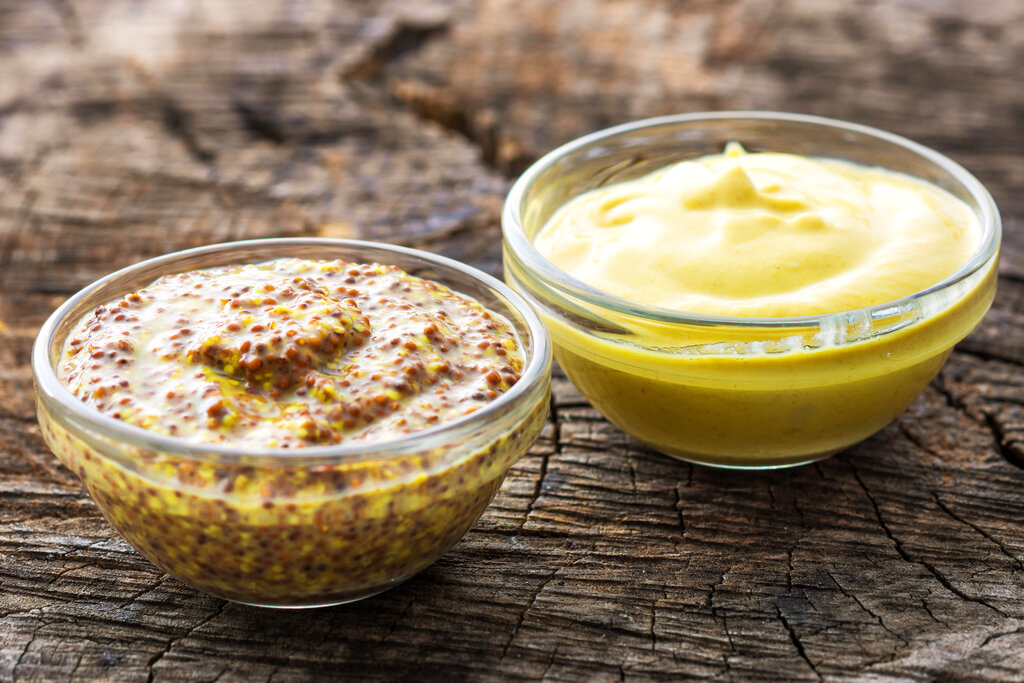 While there are many readily available substitutes you can use, nothing can exactly replace the distinct taste that Dijon mustard is known for. The good news is, making this condiment is actually a cinch!
It is best to use good-quality dry white wine, including Chablis and chardonnay. If possible, use a glass bowl or a plastic container as using metal ones yields prepared mustard with an off-putting palate. Authentic Dijon mustard makes use of verjuice, but vinegar or lemon juice will suffice just as well. Here's how to make Dijon mustard at home:
Ingredients:
8 tbsp whole brown or black mustard seeds

7 oz distilled white vinegar

4 oz dry white wine

1 tbsp granulated sugar

1 ½ tbsp salt 
Instructions:
Place the mustard seeds, sugar, white wine, and 5 ½ ounces of vinegar in a glass bowl.

Cover the bowl with plastic wrap before putting it in the refrigerator. Allow the mixture to soak for one to two days. 

Drain the liquid off using a siever.

Transfer the strained mustard seeds to a blender, along with salt and other remaining ingredients. Blend for about 15 to 30 seconds until you achieve the viscosity you prefer. 

Put the mustard back into the glass container and cover it the right way. It is best to store it in the fridge for another 24 hours before consuming.

 
3 Delicious Recipes with Dijon Mustard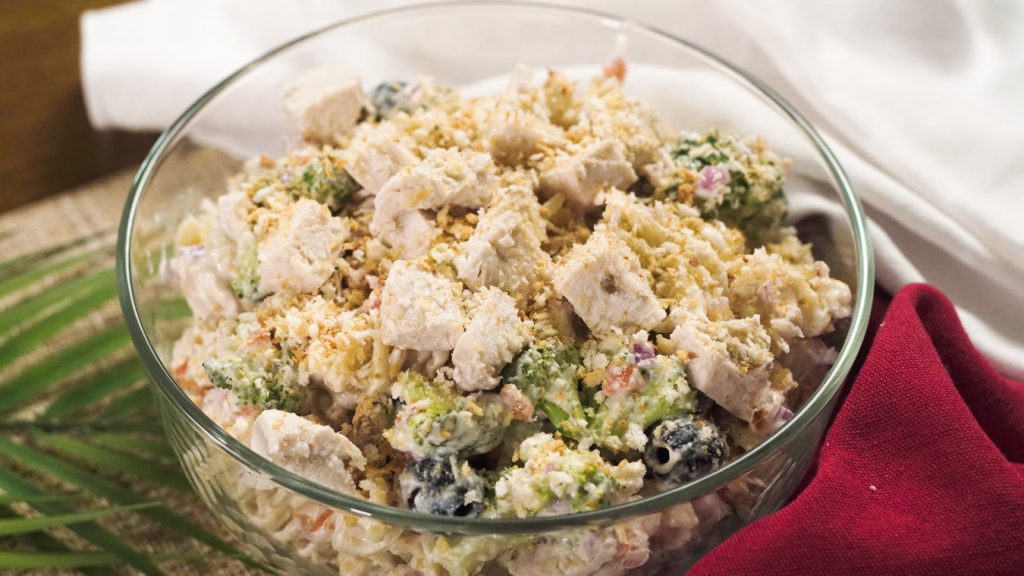 Chicken Dijon Pasta Salad

– Chicken pasta salad smothered with a creamy dressing will definitely leave your guests satisfied. They probably won't believe that such a delicious meal only takes 15 minutes to prepare. 

Breaded Dijon Pork Chops

– Marinating your breaded pork chop in Dijon mustard brings a whole new level of taste. With this easy recipe, you're only three steps away from a mouthwatering pork dinner.

Grilled Baby Potatoes with Dijon Mustard & Thyme – The secret to making these grilled potatoes even more flavorful lies on a mustard marinade. Garnish with fresh Italian parsley when ready to serve.