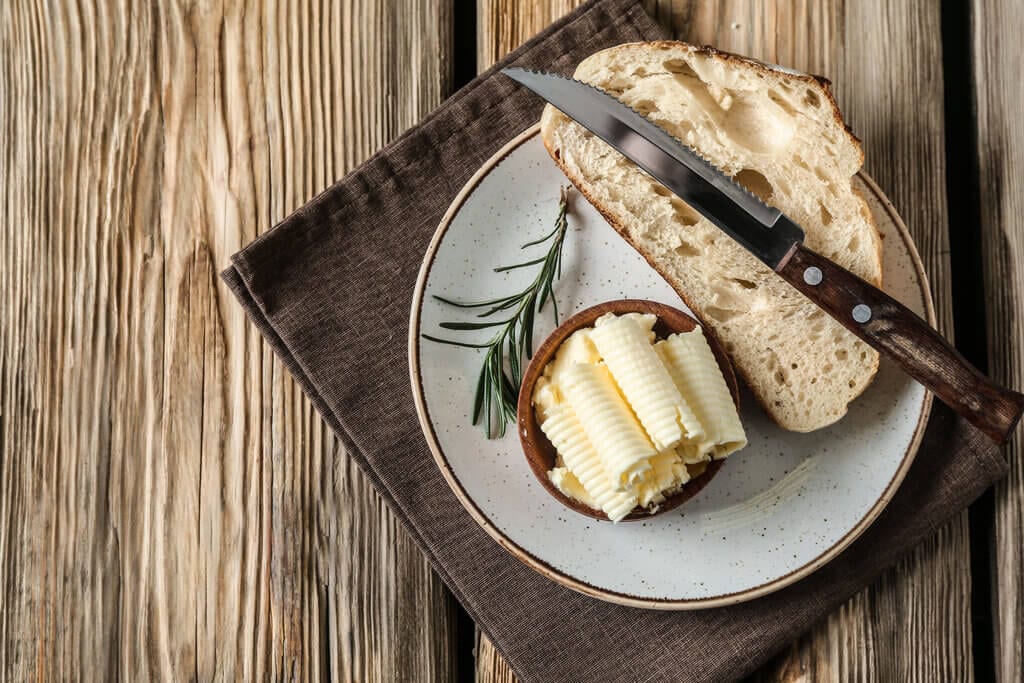 10 Best Serrated Knives For Every Use
A sweet and moist banana bread sprinkled with bits of chocolate and nuts makes for a lovely mid-afternoon snack. However, a bad bread knife could ravage an otherwise perfect eating experience. With an ill-chosen knife, you're most likely to end up with sad, squished slices. Here's a tip to prevent such bread-slicing woes: invest in a good serrated knife!
You probably think that slicing bread is a cinch. Well, not until you see a gorgeous loaf of white bread ruined by a knife unfit for the task. Sure, there are numerous types of cutting tools in the world of kitchen cutlery from a chef's knife to an electric knife, with each of them fit for a particular purpose. But when it comes to slicing soft and crusty bread alike, nothing else does the job better than a knife with a scalloped, saw-like edge.
An electric knife is yet another mainstay in every home kitchen. Discover our top favorites for this year with this article on 15 Best Electric Knives To Get In 2022. 
With that said, we've rounded up the best-serrated knives available on the market to help you make a final purchase decision, plus a breakdown of what makes a good serrated knife.
Our Favorite Serrated Knives At A Glance
10 Best Serrated Knives (A Closer Look)
Whether you're slicing up some rosemary bread or cutting up scrumptious almond pastry into smaller pieces, there's a serrated knife to help you do the task effortlessly. 
Choosing the right knife that best suits your needs may seem difficult. Don't worry, though, as we'll make choosing easier for you! Factoring in the blade sharpness, grip comfort, durability, and overall quality, here's a roundup of the best loaf knives you need to add to your kitchen arsenal:
What Makes A Good Serrated Knife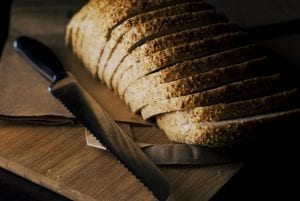 Serrated kitchen knives are just as essential as the other types of knives. However, some people may deem this type of utility knife merely as a simple kitchen tool. Still, there are a few things to consider when buying this utensil.
Read through these key factors to make sure that you get the best bread knife for your home kitchen.
Blade Shape
Generally, serrated knives come in three blade styles: straight or flat, curved, and offset. And because knives are often used on a cutting board, you have to make sure that the blade provides a maximum knuckle clearance, especially if you have rather large hands.
Flat-shaped serrated knives are the most common among all styles. These are largely helpful for slicing bread. However, it doesn't provide enough knuckle room or clearance. Meanwhile, curved serrated knives offer versatility and better knuckle clearance. And lastly, offset knives allow the user to completely cut through foodstuffs with plenty of knuckle clearance.
Length
Serrated bread knives come in different lengths. But keep this in mind: a good serrated bread knife must be long enough to fully slice through a loaf of bread.
In one smooth slice, knives with longer blades can cut off bread or soft fruits. Shorter serrated knives, meanwhile, are a great option if you're only slicing up small soft food items such as a ripe tomato.
Serrations
Another key factor to consider is the blade's serration style. Some blades have deeper pointed teeth, while others feature double or rounded serrations. A double serrated knife works well with bread that has a crusty exterior and soft interiors while rounded serrations come in handy for slicing off delicate foodstuffs such as this fool-proof challah bread recipe.
Furthermore, thanks to the sawtooth serrations, serrated knives can retain their sharpness for a very long time. Nevertheless, there will be instances that the knife won't perform with ease as it used to and it'll need resharpening.
Now, how to sharpen a serrated knife is something you might be wondering about. Well, you can either go to a professional knife sharpener or purchase a serrated knife sharpener if you want to take handle things by yourself.
Ergonomic Handle
Handles are yet another feature you should check out when buying a serrated knife. Knife handles are either made of wood or plastic (setting aside the knives in a one-piece construction). Always opt for the one that offers a sturdy grip and is non-slip.