Oreo Milkshake Recipe
Recipes.net Team
Published
October 20, 2020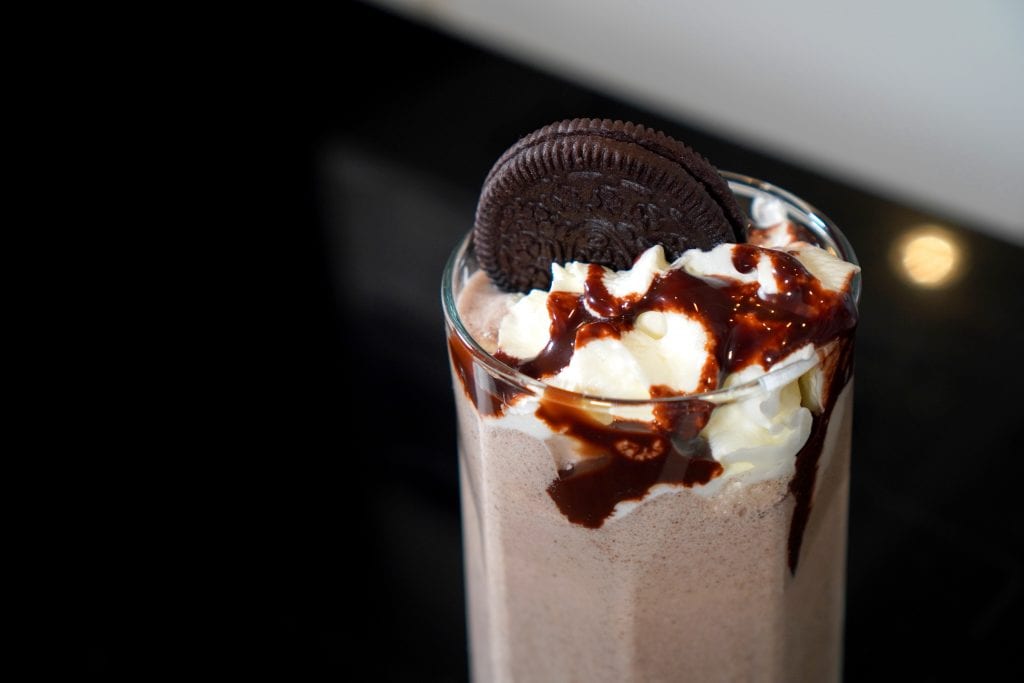 Make a scrumptious cold drink with our delicious Oreo Milkshake Recipe! If you're a fan of both milkshakes and the popular Oreo cookie, then this recipe is perfect for you.
In this recipe, we'll be showing you how to make a delicious, cold, and creamy Oreo-flavored milkshake. This drink tastes best during the hot season. It's also a great treat to have alongside Dry-Rub Marinated Rib-Eye Steaks and Nigella's High-Speed Hamburger.
Our Oreo Milkshake Recipe is quick and easy to make, and definitely rewarding to eat!
What Are Milkshakes?
Milkshakes are popular cold drinks containing milk, ice cream, and sweet flavorings like fruit or chocolate. They're all blended together until the mixture becomes smooth and frothy.
Milkshakes, smoothies, and frappes are all cold, blended drinks, so it's not surprising that many confuse them with each other. However, despite their similarities, the three are actually completely different drinks. Milkshakes have milk, ice cream, and flavoring. Smoothies, on the other hand, are mostly fruit, with additional ingredients like milk and yogurt as an extra.
However, to the people in New England, milkshakes only have milk and flavoring. Frappes, on the other hand, have all that plus ice cream. So, if you happen to drop by somewhere in New England, make sure you're ordering the right drink.
You can find milkshakes at restaurants, diners, and ice cream shops. But make no mistake, this cold creamy drink is so easy to make that you can easily whip up your own homemade milkshake drink.
Milkshakes first started out as an adult drink (usually containing whiskey). However, it soon evolved to the version we know today. These delicious icy drinks come in all sorts of different flavors, depending on which ingredients are used. There are fruit-flavored milkshakes like banana and strawberry milkshakes. But they also come in ice cream flavors, like the vanilla milkshake, cookies and cream milkshake, and the classic chocolate milkshake.
Since you can use all sorts of ingredients as flavoring for these drinks, other recipes have started to become more experimental, using two kinds of fruits like strawberry and banana, or yummy cookies like Oreos! If you're interested in trying out other milkshake recipes, you might like our Copycat Chick-fil-A Chocolate Milkshake, Cocoa Milkshake, and even Strawberry Kiwi Milkshakes! 
How To Make Homemade Oreo Milkshake 
With our best milkshake recipe, we'll show you how to make an oreo milkshake at home with just a few ingredients! All you need is a blender, some milk, vanilla ice cream, and of course, your Oreo cookies. We bet that you already have these ingredients stocked in your pantry. But if you don't yet, you can easily get them at any nearby grocery store.
We also included whipped cream and chocolate syrup in this recipe's ingredients list. However, they're still optional as you can choose whether or not to garnish your homemade milkshake with these delicious toppings or to use other ingredients.

Tip:
Don't be afraid to top off your milkshake with the iconic red cherry! You can also add some sprinkles or chocolate chips as garnish.
Give the classic milkshake drink a sweet and crumbly twist by adding in some yummy, crushed oreo cookies! Blending Oreo with milk and rich vanilla ice cream gives your oreo shake a sweet, one-of-a-kind taste that you just can't miss out. In just under 10 minutes and with the power of your handy blender, you'll be enjoying a delicious, thick oreo milkshake. So, what are you waiting for? Let's dig right into it!
Want more oreo recipes? Not to worry! We have an easy and scrumptious No-Bake Oreo Cheesecake Recipe and Oreo Dirt Cup Recipe if you're feeling a bit indulgent. We also have a crunchy Deep-Fried Oreos Recipe if you're craving for sweet, deep-fried goodness.
How To Make Oreo Milkshake
Drink up a creamy milkshake that's filled with yummy, crushed Oreo cookies. Best enjoyed during the hot season, our Oreo Milkshake Recipe is quick and easy to make!
Ingredients
2

scoops

vanilla ice cream

100

ml

milk

4

oreo cookies
For Garnish:
Whipped cream,

(optional)

Chocolate syrup,

(optional)

Oreo cookie,

(optional)
Instructions
Add the ice cream, milk, and Oreo cookies in a blender.

Blend until smooth, or until you reach your desired consistency.

Pour the milkshake into a glass and top with whipped cream, chocolate syrup, and an Oreo cookie.

Serve and enjoy!
Recipe Notes
For best results, add the milk to the blender first. This will get your mixture to blend quickly. Also, be sure to let your ice cream soften before adding it to the blender. If the ice cream is too hard, you might end up adding more milk that will end up thinning your milkshake. 

You can crush the

Oreo

cookies in advance before putting them in the blender along with the other ingredients. To do this, seal the O

reo ingredients

in a heavy-duty Ziploc bag, and reduce them to crumbles using a rolling pin. You can also use a blender or a food processor if you prefer a less manual method.
Nutrition
Calcium:

293mg

Calories:

559kcal

Carbohydrates:

70g

Cholesterol:

68mg

Fat:

27g

Fiber:

2g

Iron:

4mg

Potassium:

498mg

Protein:

10g

Saturated Fat:

14g

Sodium:

369mg

Sugar:

53g

Vitamin A:

718IU
Commonly Asked Questions
How to make an oreo milkshake without ice cream?
If you don't have any vanilla ice cream available, you can replace it with easy to find ingredients. Just throw in 3 ice cubes, ½ cup of milk, 3 tablespoons of white sugar, and ¼ dash of vanilla extract into your blender and proceed with blending the ingredients. You can also use frozen yogurt or sherbet to substitute the vanilla ice cream to make a healthy, low-fat milkshake!
How to make a milkshake without a blender?
If you don't have a blender around to make your milkshake, then don't worry. You can still make this Oreo Milkshake Recipe with just a large microwave-safe jar. First, make sure your ice cream is melted before placing it inside the jar. If it's still hard, microwave it until it starts to melt and can be easily squished using a spoon. Then, add the rest of your ingredients and shake until it's well-mixed. You won't get the same thick and frothy consistency as machine-blended milkshakes, but it will still taste amazing!
How can I make my milkshake thicker?
If you want a thicker Oreo milkshake, you can use whole milk or a blend of milk and a bit of half-and-half. Just remember not to use heavy cream as a substitute and in for your half-and-half mixture. You can also replace the milk entirely with heavy whipping cream. You can even add some yogurt or crème Fraiche to your mixture until you achieve your desired consistency.
How can I make my milkshake vegan?
Luckily Oreo cookie ingredients are all plant-based, so you can easily make this milkshake friendly for vegans. Simply replace the milk ingredient with plant-based milk, such as almond milk, coconut milk, or soy milk. You can also buy vegan-friendly ice cream from your nearby grocery stores as a substitute for the ice cream.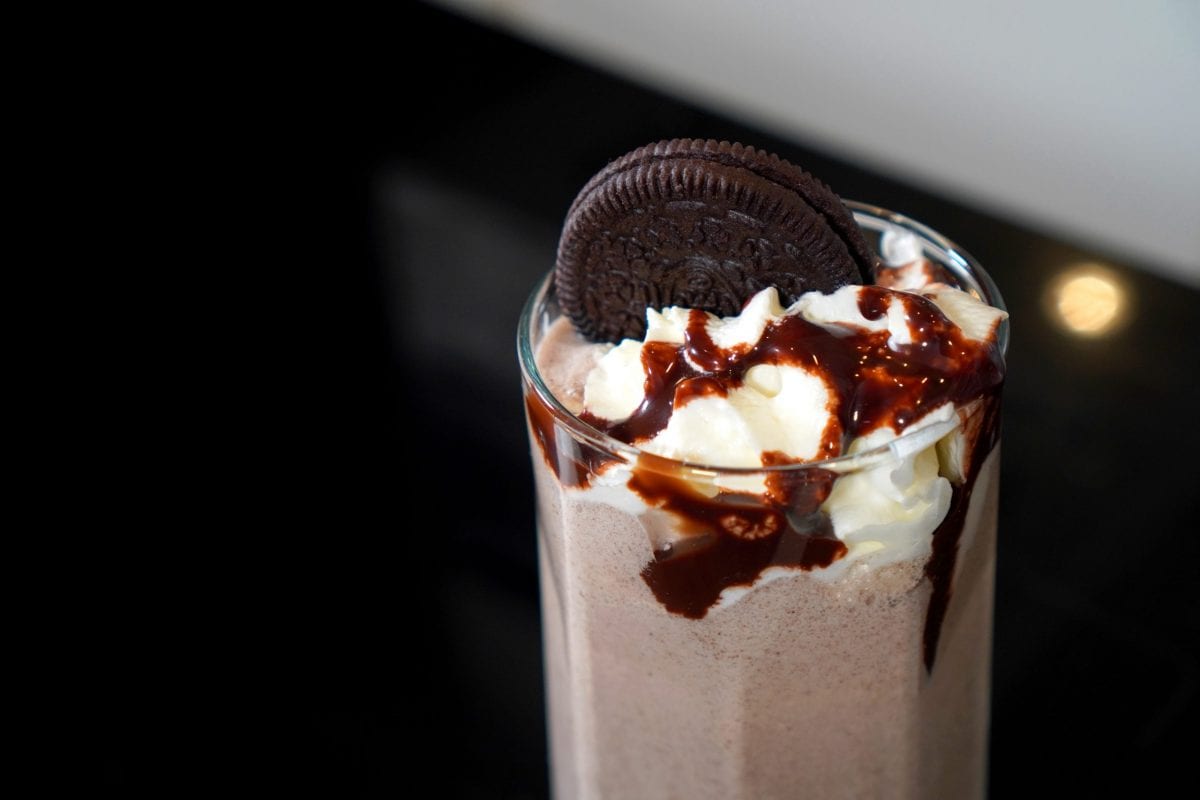 Conclusion
Oreo milkshake is a delicious and easy to make drink that's just perfect for the hot season! With just a handful of ingredients, you can make your own yummy cold treat to combat the heat of the summer. Try our Oreo Milkshake Recipe to stay refreshed all throughout the day!