Everyone knows how expensive it can be to take the family out for movie night. The tickets, essential movie night snacks, and other assorted add-on goodies end up costing an entire day's pay! Your couch at home is comfier than a room full of strangers, and you can easily create your own movie theater at home, minus the bill! 
Plus, you don't have to pay extra for the movie night snacks because you can just make them on your own – and with as many servings as you want! Here are 8 movie night snacks for a cinematic adventure at your own house!
Popcorn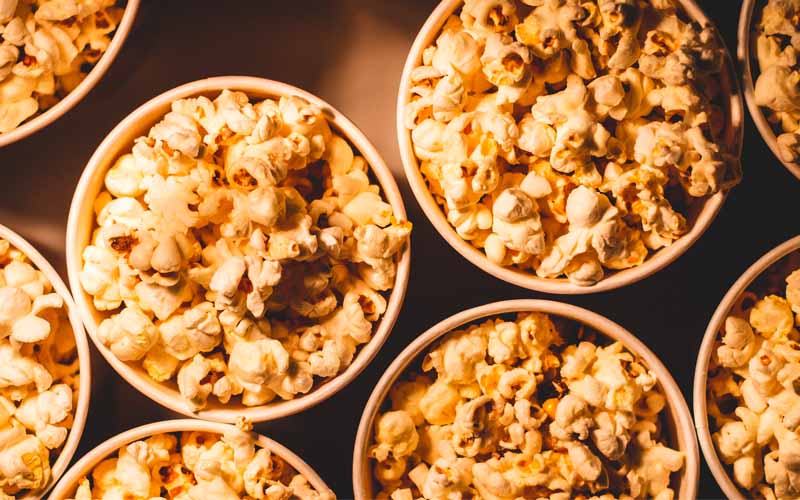 A movie viewing won't be complete without the traditional movie night snack – popcorn. It's the easiest snack to make and you can choose whether you want it sweet or salty – with a variety of flavors ranging from spicy cinnamon to sour cream. If you're looking for a unique flavor to try, our Pizza Popcorn Recipe satisfies both your pizza and popcorn cravings in one dish. 
On the other hand, if you're looking for a quick and easy method to cook your popcorn, try out this Micro-Pop microwave popcorn popper that saves you time while being environmentally friendly. You can simply pour in your corn kernels and pop it in the microwave. By the time you've finished with the pizza flavoring, your popcorn is hot and ready to serve. 
Soda
Soda, pop, fizzy drinks – whatever you call it, it isn't always good for you, but movie time ain't complete without a refreshing soda to go with your popcorn. With a fizzy texture and a variety of flavors, these sweet beverages will keep your movie audience alert and engaged throughout the film.
If you're looking for the same fizzy experience but less of the unhealthy sugars, IZZE Sparkling Juice can be a great alternative. This sparkling drink includes natural and concentrated fruit flavors that make it a sugar-free and refreshing beverage that makes you feel good without worrying about the added sugar content. 
Chips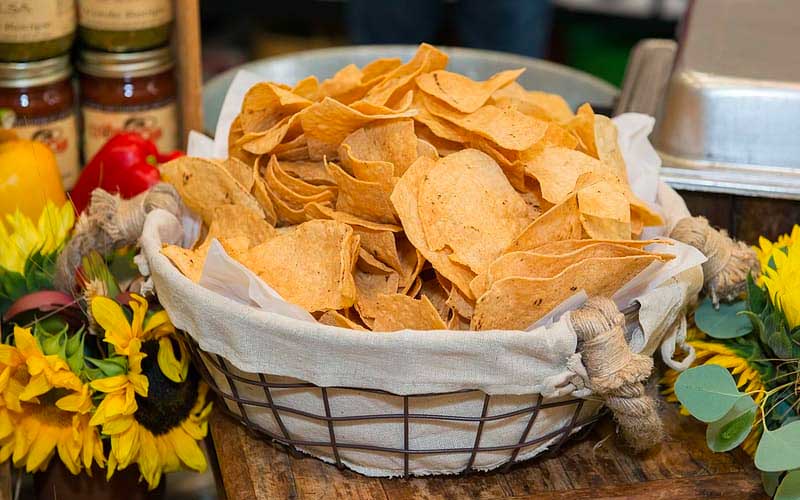 Apart from popcorn, chips happen to be another favorite movie night snack. These thin crisps are a delight to munch and crunch during intense action scenes or heart-stopping horror films.
The next thing you'll notice, you're out of chips. Luckily, our Homemade Kettle Chips Recipe allows you to make an unlimited amount of these salty treats. One perk of making your own chips is that you can make as much as you want until your tummy can no longer take another bite. 
For family movie nights, you know the drill, everyone has their own preference for their chips. So instead of worrying about making heaps of different flavored chips, these Frito-Lay Classic Mix Variety Pack comes in 6 different varieties with 35 packs of single-serve chips. It's the ideal way to keep everyone happy during movie nights. 
Candies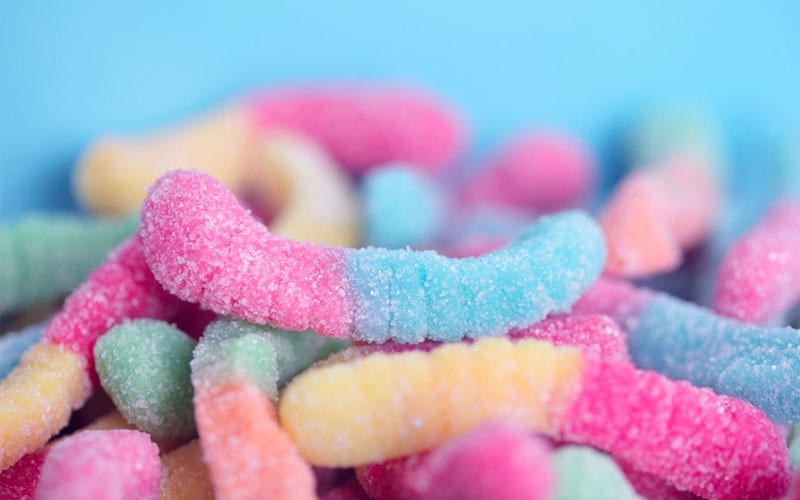 Watching a scary vintage flick? Tuned in to a sweet romantic comedy? Whatever the case, these irresistible sour-tasting candies are fun to chew while waiting for the next thing to happen on screen. We even have a Homemade Sour Gummy Worms Recipe so you can cook up your own yummy batch of sweet and sour chewies.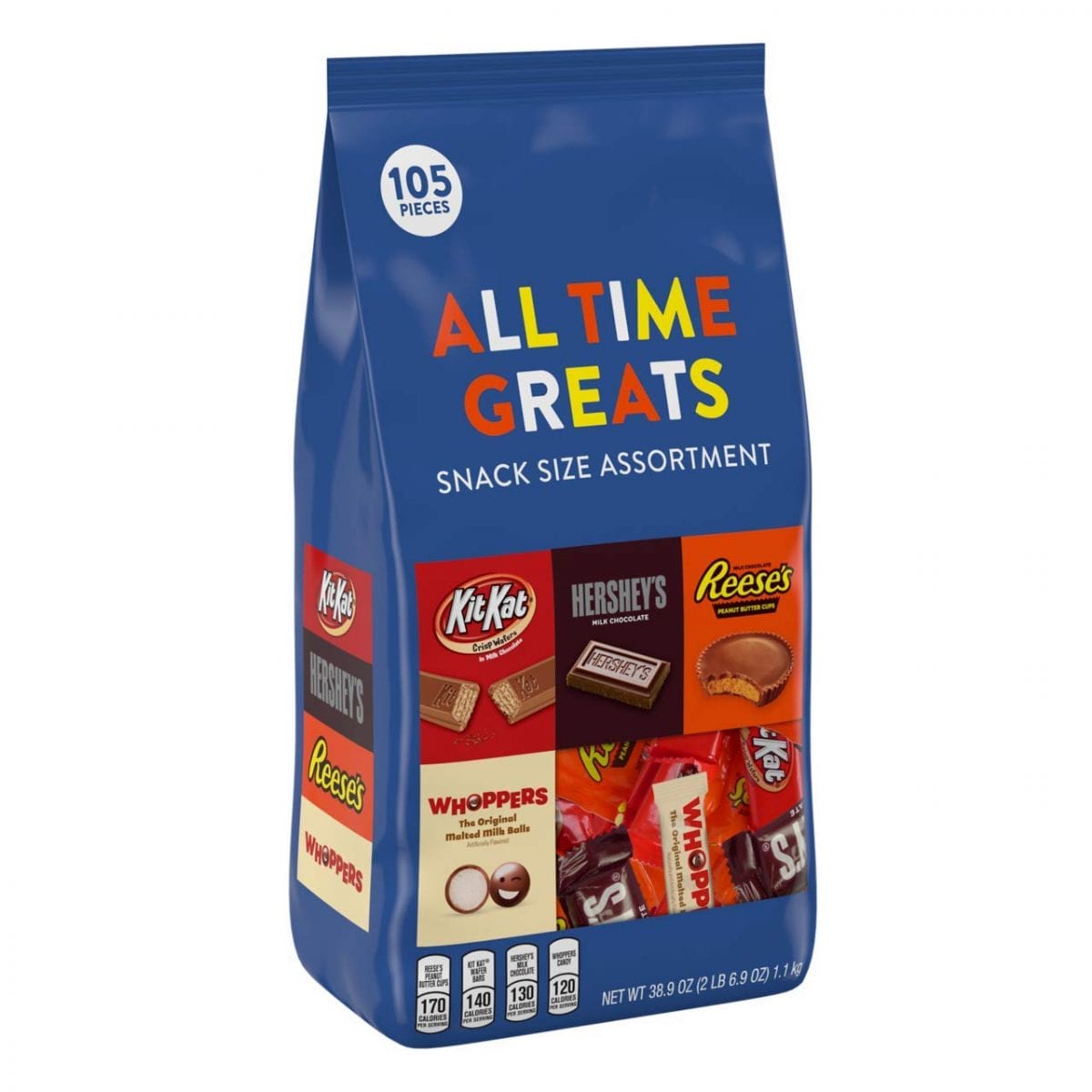 If you'd rather stick to the classics, then have yourself some of Hershey's Chocolate Variety Assortment. These are the go-to sweets for all ages and it sure never lets us down when we need a pick-me-up or a sweet booster to get you through two to three hours of screen time.
Ice Cream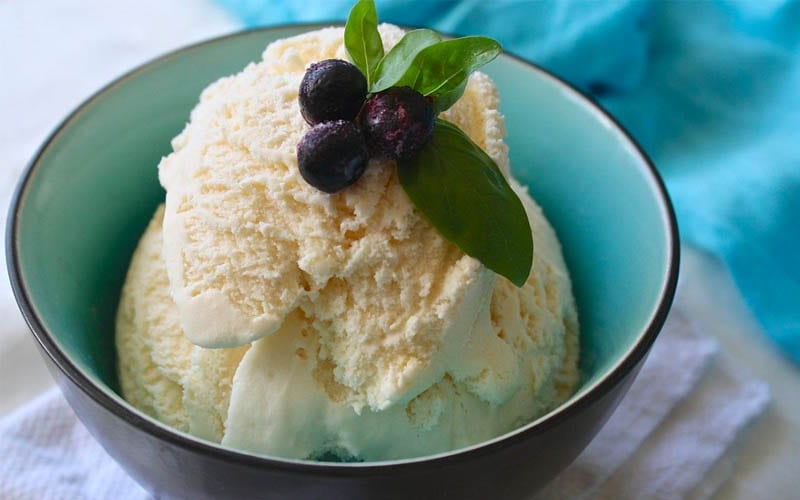 When it comes to ice cream, whether it's a nice big scoop or a single serving, little compares to having it melt in your mouth, all that creamy and sweet goodness.
Sharing it with your family or friends during a movie makes it extra special. Why not make your own flavored sweet treat at home that's ready anytime for a quick movie night snack? We have a Classic Baskin Robbins Vanilla Ice Cream Recipe you can check out. 
With the right kind of ice cream maker, you can have it done in just 20 to 40 minutes, That is why White Mountain's Electric Ice Cream Maker makes sure it's done in a jiffy with the same smooth and creamy finish of any good old ice cream. 4
Nachos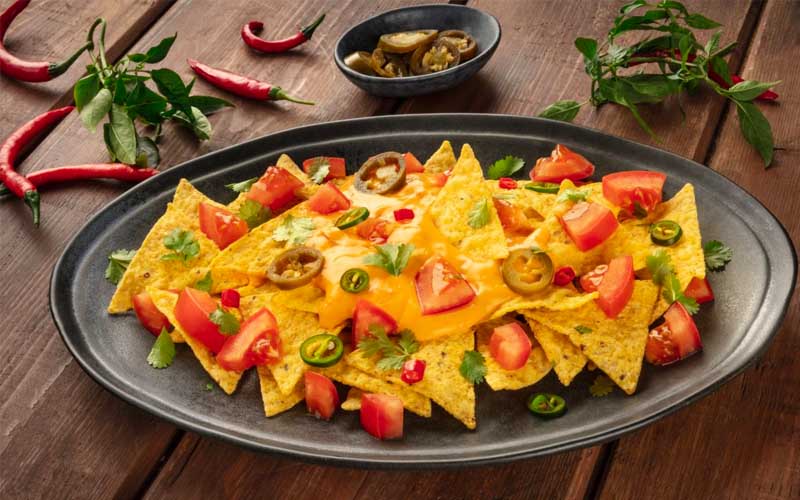 Nachos have become one of the many movie night snack staples in the past ten or years, and a DIY station is perfect – you don't feel overwhelmed as the host and everyone can make their nachos just the way they like them!
Put out some jalapeños, hot cheese, olives, tomatoes, and sour cream. If you are feeling ambitious, make some ground beef or chili to put on top. You can even try our Copycat Hooters Tex Mex Nachos recipe to see if you can make better nachos than the original. 
A nacho dish isn't complete without the right dipping sauce. If you want something ready-made with a bit of a spicy kick on the side, you might want to try out Fritos Jalapeño Cheddar Cheese Dip to make your nacho snacks more inviting and exciting. 
Milkshake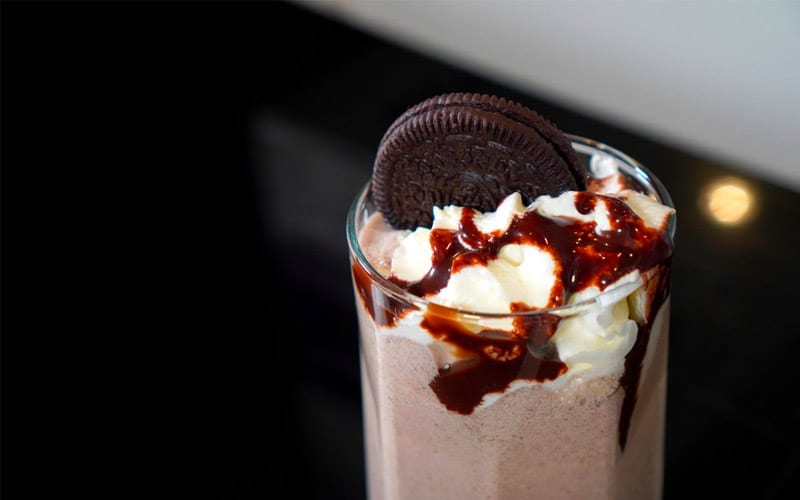 Aside from fizzy sodas, milkshakes are another satisfying sweet-tooth delight to enjoy during movie nights. You can opt for cream-based, coffee-based, and even fruit-based flavors depending on what tickles your fancy.
So why not try our Oreo Milkshake Recipe for those die-hard Oreo fans? All you need to do is blend your cookies with some milk and sugar and you're good to go. 
You might want to consider your blender if you're planning on trying out different kinds of milkshakes. Make sure you get one with good cutting precision and a powerful motor like the NutriBullet ZNBF30400Z Blender. In that way, you have the capacity and the freedom to try on any milkshake.
Chicken and Fries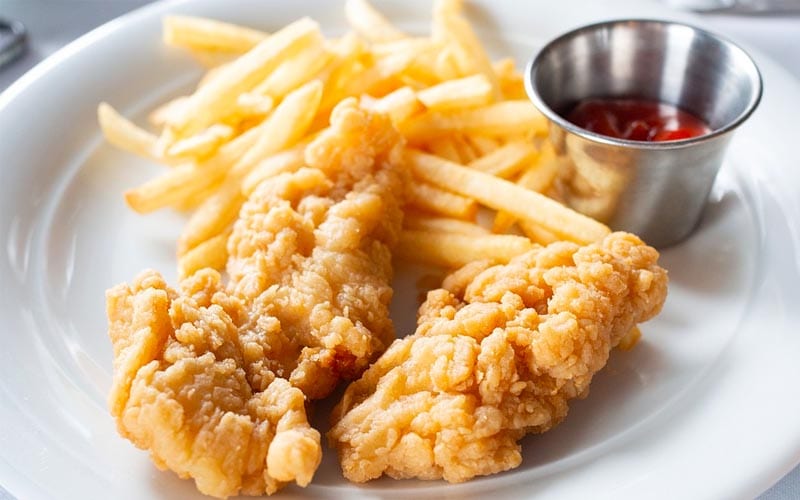 You need to be comfortable in your seat before the movie starts. You need to make sure that the ambiance is just right and you also need to make sure that your snacks and drinks are in arm's reach and are delicious with every bite.
For the ultimate comfort food, nothing surpasses the classic fried chicken. Our Homestyle Chicken And French Fries Recipe have that addictive crunch you'll miss once it's all gone. You'll be back for seconds after the first one, so best to make a good enough batch to get you through the movie.