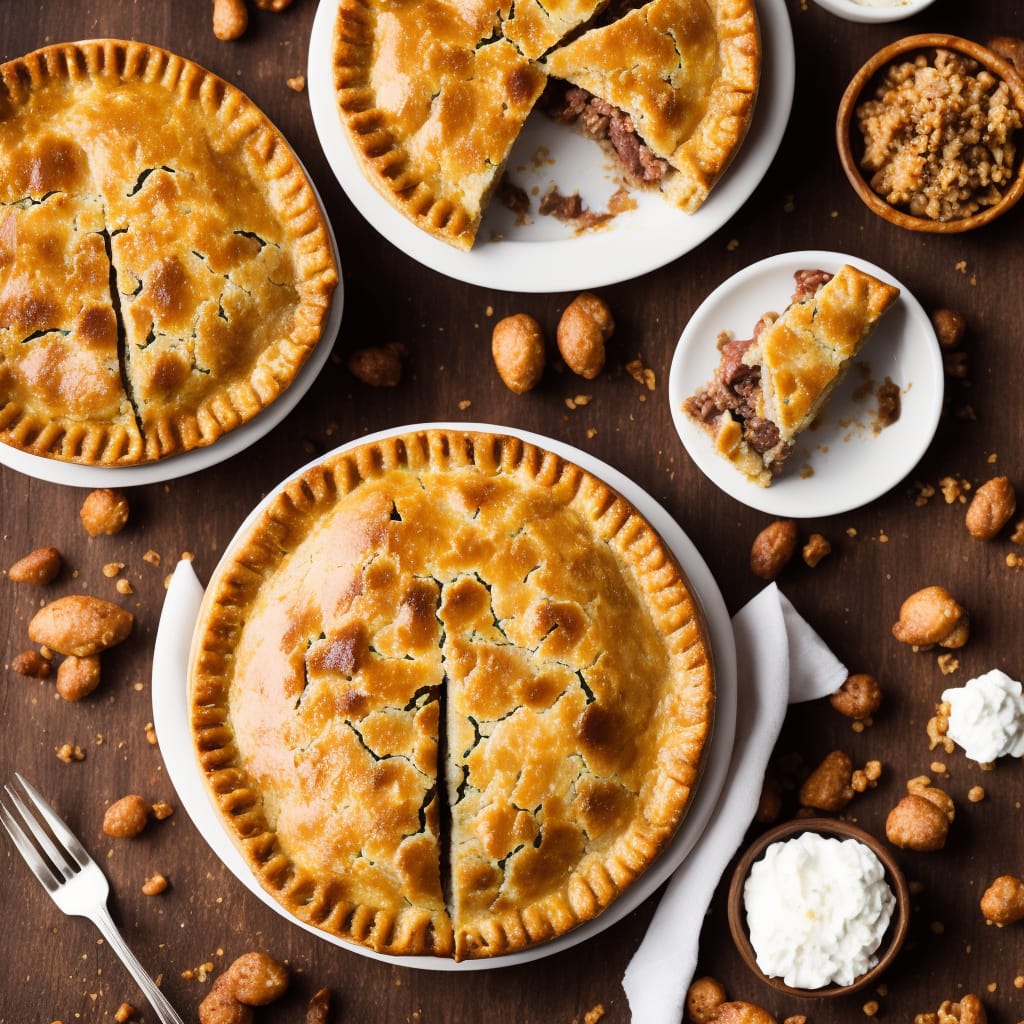 Easter Meat Pie Recipe
How To Make Easter Meat Pie
Springtime is about to get better with these amazing Easter recipes! We have a ton of savory classics ranging from appetizers to main courses, and even desserts. Try your hand at a proper Easter dinner with a leg of lamb, flavorful corn casserole, and more. And no Easter celebration would be complete without fun treats like Easter eggs and sweet carrot cake. So grab a spatula, and get cooking on these exquisite Easter recipes!
Ingredients
500g ground beef
1 onion, finely chopped
2 cloves of garlic, minced
1 tsp dried oregano
1 tsp dried basil
1/2 tsp salt
1/4 tsp black pepper
1/4 cup bread crumbs
1/4 cup grated Parmesan cheese
1/4 cup milk
2 9-inch pie crusts
Instructions
Preheat the oven to 375°F (190°C).

In a large skillet, cook the ground beef over medium heat until browned. Drain any excess fat.

Add the chopped onion and minced garlic to the skillet. Cook until the onion is translucent.

Stir in the dried oregano, dried basil, salt, and black pepper. Cook for an additional minute.

Remove the skillet from heat and let it cool for a few minutes.

In a large mixing bowl, combine the cooked beef mixture, bread crumbs, grated Parmesan cheese, and milk. Mix well.

Place one pie crust in a 9-inch pie plate. Press it evenly against the bottom and sides.

Spread the meat mixture evenly in the pie crust.

Cover with the second pie crust and seal the edges by crimping with a fork or your fingers.

Cut several slits on the top crust to allow steam to escape.

Bake in the preheated oven for 45 minutes or until the crust is golden brown.

Allow the pie to cool for a few minutes before slicing and serving.
Nutrition
Calories :

474kcal

Total Fat :

31g

Saturated Fat :

12g

Cholesterol :

119mg

Sodium :

681mg

Total Carbohydrates :

26g

Dietary Fiber :

1g

Sugar :

2g

Protein :

23g