Easter is such an exciting time for kids and kids-at-heart. You get to enjoy a lot of games. Probably the most popular game done during Easter is the Easter Egg Hunt. Kids design the eggs to be colorful and adults will hide it to begin the competition of who can find most of these eggs.
Creating Easter eggs is simple and mostly depends on the dye for its colors. For those who don't know how to make their own dye, you have come to the right place.
Follow these steps to have the most colorful and unforgettable Easter egg hunt experience ever! It's quick, easy, and definitely hassle-free. It's best when you do it with kids or with friends.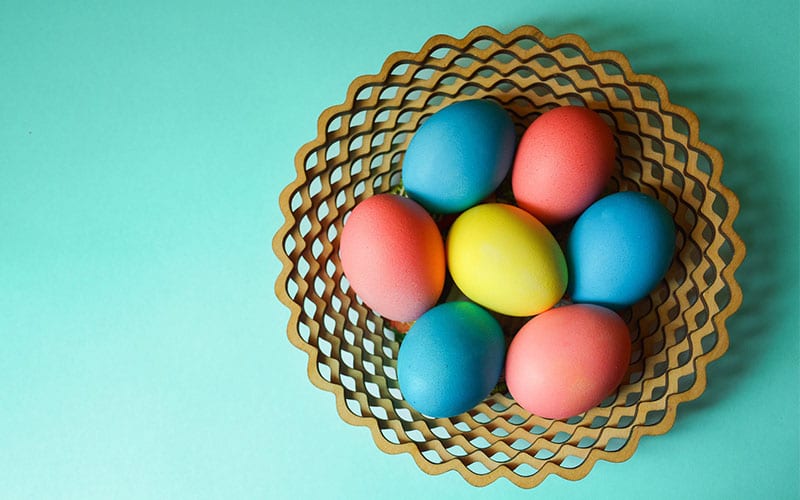 Old-Fashioned Egg Dye Colors Recipe
How To Make Old-Fashioned Egg Dye Colors
Coloring your Easter eggs is as easy as 1-2-3. We've got a classic way to give your eggs that standout shade in time for one of the most awaited festivities of the year.
Ingredients
1/2

Cup

boiling water

4

Hard-boiled eggs,

White-shelled

1

tsp

vinegar

1

tsp

Food coloring
Instructions
Cover your working surface with paper towel or newspaper so that the dye doesn't go on the surface.

Combine boiling water, vinegar and food color into the bowl.

Dip hard-boiled eggs in dye for about 5 minutes or until it achieves the desired color.

For variety, try dipping the top half in one color and the bottom half in another; or leaving the egg in the dye for different lengths of time. This creates different shades of that color.

Use a slotted spoon or tongs to add or remove eggs from dye.

Following are some color combinations to create a vivid palette of colors for your Easter eggs:

Lime - 24 yellow, 4 green

Purple - 15 blue, 5 red

Cantaloupe - 24 yellow, 2 red

Jade - 17 green, 3 blue

Plum - 10 red, 4 blue

Spearmint - 12 green, 6 yellow, 2 blue

Raspberry - 14 red, 6 blue

Maize - 24 yellow, 1 red

Watermelon - 25 red, 2 blue

Teal - 15 green, 5 blue

Grape - 17 blue, 3 red

Fuchsia - 18 red, 2 blue

Orange Sunset - 17 yellow, 3 red

Jungle Green - 14 green, 6 yellow
Recipe Notes
Aside from trying out a variety of colors to add life to your Easter eggs, don't forget that it is also essential that you cook your hard-boiled eggs right. 
Keep in mind that aside from opting for solid-colored Easter eggs, you can get creative by experimenting with stripped-designs or even ombre colors to mix things up a bit. There are even other methods you can to dye your eggs to your desired colors - food coloring is just one way to do it. 
Frequently Asked Questions
Can brown eggs be dyed?
Yes, brown eggs can be easily dyed. Plus, you wouldn't have to worry about a color difference since brown eggs produce prettier colors compared to white eggshells. 
What can you use instead of vinegar for dying eggs?
If you're out of vinegar for dying your eggs, an alternative would be lemon or lime juice – so long as it has a strong acidity like vinegar. The vinegar reacts with the coloring components so that the colors stick to the eggshells.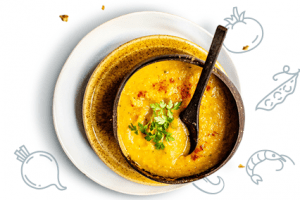 Conclusion
Coloring your Easter Eggs is not only a fun activity you do alone. This is a great activity to spend time with your kids since they'll get excited to create their customized Easter eggs. Coloring the eggs with old-fashioned food coloring is just one way to do it. There are other natural and artificial ways to color your Easter eggs. All you need to do is check them out and see if you can achieve your desired design.