Why not treat someone special to a one-of-a-kind dining experience? Throw together a homemade feast that your lover deserves. For dessert, we suggest serving this luscious strawberry cream cake that's similar to the classic strawberries and cream combination that we love. 
Every bite of this special valentines cake is bursting with flavors from the layer of strawberry jam and the cakes that have been brushed with a liberal amount of red wine. On top of this, the cake is frosted with smooth liquor-infused buttercream and decorated with slices of fresh strawberries and playful candy sprinkles.
Berries pair well with a crisp bottle of champagne. For a special occasion, we recommend having a slice of this strawberry cream cake with a cold glass of sparkling champagne sangria. 
What Does This Strawberry Cream Cake Taste Like?
This recipe adds a fun twist to the traditional strawberry cream cake. On the outside, the cake may have the modest look of a buttercream cake with fresh strawberries, but there's more to this cake than what meets the eye.  
Each slice of this cake has a good balance of creaminess from the frosting that complements the sweetness of the cake. The fresh strawberries used to decorate this Valentine cake also bring a satisfying tartness that melds well with the cream.
The fresh fruit emphasizes the strawberry flavor of the cake, along with the jam. This generous layer of strawberry jam is squeezed in-between the cake tier that has been brushed with red wine. This strawberry cream cake should also have pops of zesty flavor from the added liquor.

Tip:
Remember to add your fresh fruit topping just before serving. Fruits ripen even when kept in the fridge. Plus, fruit juices might end up seeping into your cake which can affect its texture and appearance.
This dessert can be a great surprise gift to a loved one. Place the cake in a dainty box and deliver it straight to that person's doorstep and this gift will surely be memorable. This cake could also be a great addition to your homemade dinner date. 
This dessert is already great on its own. But, you might also want to try having it à la mode. Do this by adding a scoop or two of homemade vanilla ice cream on a slice of your strawberry cream cake. This will make your cake even creamier and will amplify the sweetness of the cake. 
For a classic pairing, you can also serve a slice of this decadent dessert with a hot cup of french press coffee. The bitter notes of coffee will balance out the sweetness of the cake. This combination brings a comforting afternoon snack with a vibrant pick-me-up dessert and an energy-boosting hot cup of joe.
Tips In Making A Fluffy Strawberry Cream Cake Base
Once you've grasped the basics of this special cake recipe, you'll be able to whip this up with ease in no time. So take note of these basic baking tips in making the base of this sweet and fruity cake: 
Use Room Temperature Ingredients
For this strawberry cream cake recipe, we suggest using room temperature ingredients. Before proceeding with the steps, warm up the items that are usually kept in the fridge. Do this with the butter and eggs needed in both the cake and the frosting.
Room temperature cake ingredients are better for mixing as they combine quicker with other components, making sure that you don't mix your batter too much. Besides that, room temperature ingredients hold air better for a fluffier cake or frosting. 

Tip:
Cut your butter into smaller pieces so that it comes up to room temperature quicker.
You should also make sure not to heat up your butter too much to the point that it melts. This results in an unpleasant greasy cake. 
Sift Dry Cake Ingredients Together
We also recommend sifting together the dry ingredients for the cake before working with them. In this recipe, the flour, baking powder, and salt are combined by running them through a sieve. 
Sifting is a quicker way of equally distributing the dry ingredients. This is more efficient in the long run when the wet ingredients have to be added in. Sifting also distributes the baking powder better, to make for an even cake.
Don't Overmix Your Batter
Like most recipes for baked goods, we strongly advise against mixing your strawberry cream cake batter too much. Working your batter or dough for too long results in developing more gluten. More gluten gives a cake a tougher texture. We suggest folding in the batter just until all the ingredients are mixed together. An ideal texture for cake is fluffy, not gummy.
Allow The Cake To Cool Down Before Frosting
After baking, we also suggest completely cooling down the base of your strawberry cream cake. Do this step before cutting or frosting it.

Tip:
If you don't have a cooling rack, turn a muffin tin or cardboard egg tray upside down and place the cake on top. 
A cake that's properly cooled down will be easier to work with. It will be less crumbly compared to a warmer cake. Also, this will give your cake time to rest and finish cooking from within. The cake will be able to carefully adjust to room temperature.
Don't rush the cooling process of the cake. Never place your freshly-baked cake inside the fridge or the freezer. This can result in a sticky cake or one that's collapsed.
Keep these tips in mind. You'll end up with the best version of this special strawberry cake that'll surely impress your sweetheart. Now that you know the basics, you're ready to start baking your very own cake. Now, onto the recipe.
Strawberry Sweetheart Cream Cake Recipe Video
How To Make Strawberry Sweetheart Cake
This strawberry cake is made of a classic white cake that's been cut in half, filled with strawberry jam, and brushed with red wine. It's frosted with a red wine-infused buttercream frosting and decorated with fresh strawberries and additional edible decor.
Ingredients
For Cake:
9

oz

powdered sugar

9

oz

unsalted butter,

softened

9

oz

all-purpose flour

7

oz

strawberry marmalade,

or jam

¼

tsp

salt

1

tsp

vanilla extract

2

tsp

baking powder

6

large eggs,

at room temperature

½

cup

red wine,

or strawberry liqueur

cooking spray
For Buttercream:
9

oz

powdered sugar

9

oz

unsalted butter,

softened

2

tbsp

hot water

2

tsp

red wine,

or strawberry liqueur
For Strawberry Topping:
12

oz

fresh strawberries,

sliced
To serve:
2

tbsp

candy sprinkles,

sanding sugar
Instructions
Cake:
Preheat your oven to 300 degrees F. Grease a 10-inch round cake tin with cooking spray. Set aside.

Sift together flour, baking powder, and salt. Set aside.

In a mixing bowl, combine butter and sugar. Cream until light and fluffy.

Add the eggs and vanilla extract. Continue creaming until incorporated.

Fold in the sifted flour mixture into the creamed butter mixture until evenly incorporated. Transfer this into your cake tin and spread evenly.

Transfer to the oven and bake for roughly 40 to 50 minutes, or until a cake tester comes out clean.
Buttercream:
While waiting for the cake,  combine 2 cups of powdered sugar, hot water, red wine, and butter in a mixing bowl. Cream until light and fluffy. Set aside.

Once the cake is done, transfer it into cooling racks and allow it to cool down completely while still in the tin.

Release the cake from the pan once cool then transfer to your clean working area. Slice the cake in half.

With the cut sides facing up, brush both sides with red wine or strawberry liqueur to keep the cake moist. Ensure to reach the edges.

With the bottom half, spread your strawberry jam or marmalade evenly. Ensure to reach the edges. Cover with the top half and gently press to adhere.

Spread the buttercream until it coats the entire cake. Flatten the top and sides.
Strawberry Topping:
Next, layer your strawberries symmetrically on top and around the edges of the cake, until you form a hollow heart-shaped center on the cake.

Finally, fill up the hollow center with candy sprinkles or sanding sugar. Keep chilled until ready to serve.

Portion accordingly. Serve and enjoy!
Nutrition
Calcium:

120mg

Calories:

978kcal

Carbohydrates:

112g

Cholesterol:

260mg

Fat:

55g

Fiber:

2g

Iron:

3mg

Potassium:

202mg

Protein:

8g

Saturated Fat:

34g

Sodium:

405mg

Sugar:

79g

Trans Fat:

2g

Vitamin A:

1778IU

Vitamin C:

27mg
Nutrition Disclaimer
Commonly Asked Questions
How do I store unfrosted strawberry cream cake?
Unfrosted cakes can last for a day at room temperature. You can also choose to refrigerate your unfrosted cake by sealing it in plastic wrap and keeping it in the fridge for up to 3 days. This will keep the cake moist, and it ensures that the cake won't retain odor from the fridge. When ready to serve, proceed with assembling, frosting, and designing your cake based on the recipe instructions.
How do I store frosted strawberry cream cake?
You can keep a frosted cake covered at room temperature for up to 5 days. For those who have hot and humid kitchens, we suggest storing your cake in the fridge. Chill the cake until the frosting hardens for about 15 minutes. Afterward, wrap the cake in plastic wrap and place it back in. Make sure to let it sit on the counter for about 30 minutes before serving.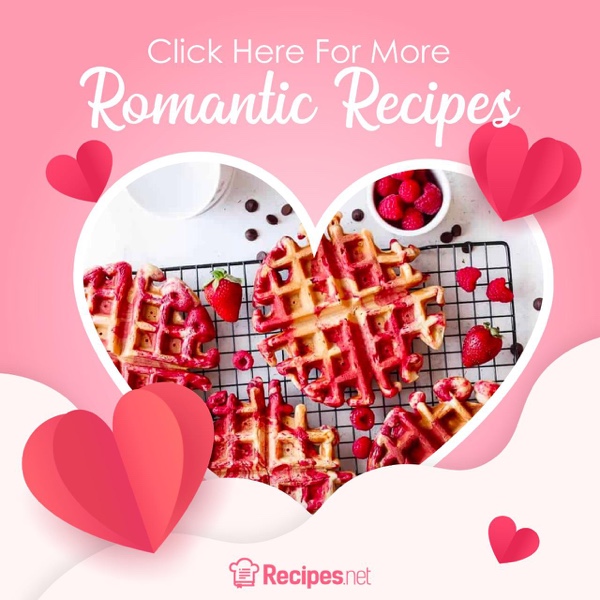 Conclusion
We speak for everybody when we say that a loved one deserves nothing but the best. Never settle for an ordinary dessert. Give them this liquor-infused strawberry cream cake as a symbol of your affection. Not only does it look endearing, but it's also bursting with the classic flavor of strawberries and cream.
Topics: