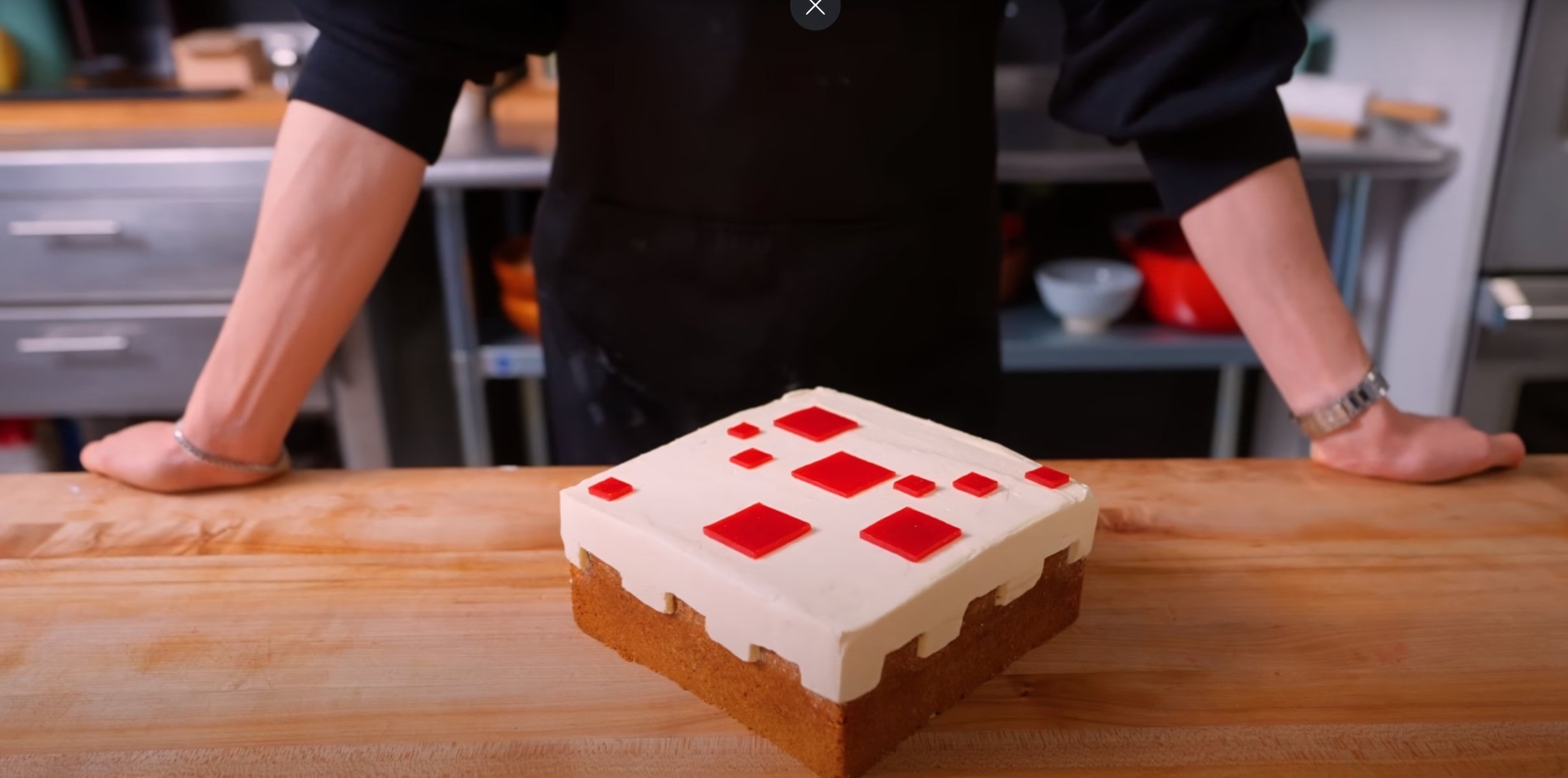 Minecraft Cake Recipe
How To Make Minecraft Cake
Cakes are the quintessential dessert. They're most popular as dessert for special celebrations like birthdays and weddings. Moreover, they're also great for wrapping up meals with something nice and airy. Make your favorite cake with our amazing cake recipes! Go as rich and as decadent as you want with delectable chocolate cakes. Or, keep things simple with yummy cheesecakes. Our amazing cake recipes will win the hearts of any dessert connoisseur!
Ingredients
2 cups of all-purpose flour
2 cups of sugar
1 cup of unsalted butter, softened
1 cup of milk
4 eggs
1 teaspoon of vanilla extract
1/2 teaspoon of baking powder
1/2 teaspoon of baking soda
1/4 teaspoon of salt
3/4 cup of cocoa powder
Instructions
Preheat the oven to 350°F (175°C) and grease a 9×9-inch baking pan.

In a large bowl, cream together the butter and sugar until light and fluffy.

Beat in the eggs, one at a time, then stir in the vanilla extract.

In a separate bowl, combine the flour, cocoa powder, baking powder, baking soda, and salt.

Gradually add the dry ingredients to the wet ingredients, alternating with the milk. Mix until just combined.

Pour the batter into the prepared baking pan and smooth the top with a spatula.

Bake in the preheated oven for 25 minutes or until a toothpick inserted into the center comes out clean.

Allow the cake to cool in the pan for 10 minutes, then transfer it onto a wire rack to cool completely.

Once cooled, decorate the cake with your favorite Minecraft-themed design using frosting, candies, or edible decorations.
Nutrition
Calories :

590kcal

Total Fat :

23g

Saturated Fat :

14g

Cholesterol :

153mg

Sodium :

310mg

Total Carbohydrates :

91g

Dietary Fiber :

4g

Sugar :

62g

Protein :

9g