Imagine this: you have had a hearty lunch and you want something to take the aftertaste from your mouth with a good dessert. Luckily, you're in the right place. For today, we are going to show you how to make a creamy and tangy lemon yogurt cake. Ina Garten's lemon yogurt cake recipe is very popular and absolutely delicious. 
In this recipe, we'll guide you through the process of making this refreshing cake inspired by Ina Garten. It's easy and hassle-free, all you have to do is follow these simple steps. We guarantee that this zesty dessert will become your absolute favorite.
Serve this with tea or coffee and you're good to go. It will absolutely leave you satisfied. Ina Garten's Lemon Yogurt Cake Recipe will absolutely be a hit in parties and picnics. 
How To Make Ina Garten's Lemon Yogurt Cake
people

Ingredients
1 1/2

cup

all-purpose flour

2

tbsp

baking powder

1/2

tbsp

kosher salt

1

cup

plain whole-milk yogurt

1 1/3

cup

sugar

divided

3

extra-large eggs

2

tbsp

grated lemon zest

2 lemons

1/2

tbsp

pure vanilla extract

1/2

cup

vegetable oil

1/3

cup

freshly squeezed lemon juice
For Glaze:
1

cup

confectioners' sugar

2

tbsp

freshly squeezed lemon juice

¼

cup

milk
Instructions
Preheat the oven to 350 degrees F. Grease an 8 1/2 by 4 1/4 by 2 1/2-inch loaf pan.

Line the bottom with parchment paper. Grease and flour the pan.

Sift together the flour, baking powder, and salt into 1 bowl. In another bowl, whisk together the yogurt, 1 cup sugar, the eggs, lemon zest, and vanilla.

Slowly whisk the dry ingredients into the wet ingredients. With a rubber spatula, fold the vegetable oil into the batter, making sure it's all incorporated.

Pour the batter into the prepared pan and bake for about 50 minutes, or until a cake tester placed in the center of the loaf comes out clean.

Meanwhile, cook the 1/3 C. lemon juice and remaining 1/3 C. sugar in a small pan until the sugar dissolves and the mixture is clear. Set aside.

When the cake is done, allow it to cool in the pan for 10 minutes. Carefully place on a baking rack over a sheet pan. While the cake is still warm, pour the lemon-sugar mixture over the cake and allow it to soak in. Cool.

For the glaze, combine all ingredients and stir until smooth. Pour over the cake.
Nutrition Facts
Calories:
2835
kcal
|
Carbohydrates:
554
g
|
Protein:
28
g
|
Fat:
119
g
|
Saturated Fat:
94
g
|
Cholesterol:
32
mg
|
Sodium:
6152
mg
|
Potassium:
580
mg
|
Fiber:
5
g
|
Sugar:
279
g
|
Vitamin A:
243
IU
|
Vitamin C:
1
mg
|
Calcium:
1735
mg
|
Iron:
11
mg
Commonly Asked Questions
The glaze won't set. What am I doing wrong?
If your glaze appears to seep into the cake instead of setting like it should, it is possible that your cake is still too hot. It is important to allow your cake to cool once taken out of the oven. Once cooled entirely, you can pour the glaze over the cake and have it set as intended.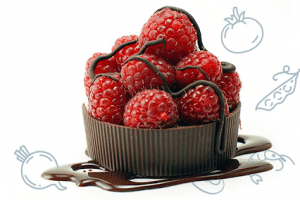 Conclusion
The perfect tea-time snack for someone who isn't a fan of desserts that are too sweet. We love how the lemon cuts the sweetness, creating just the right balance between sweet and sour.