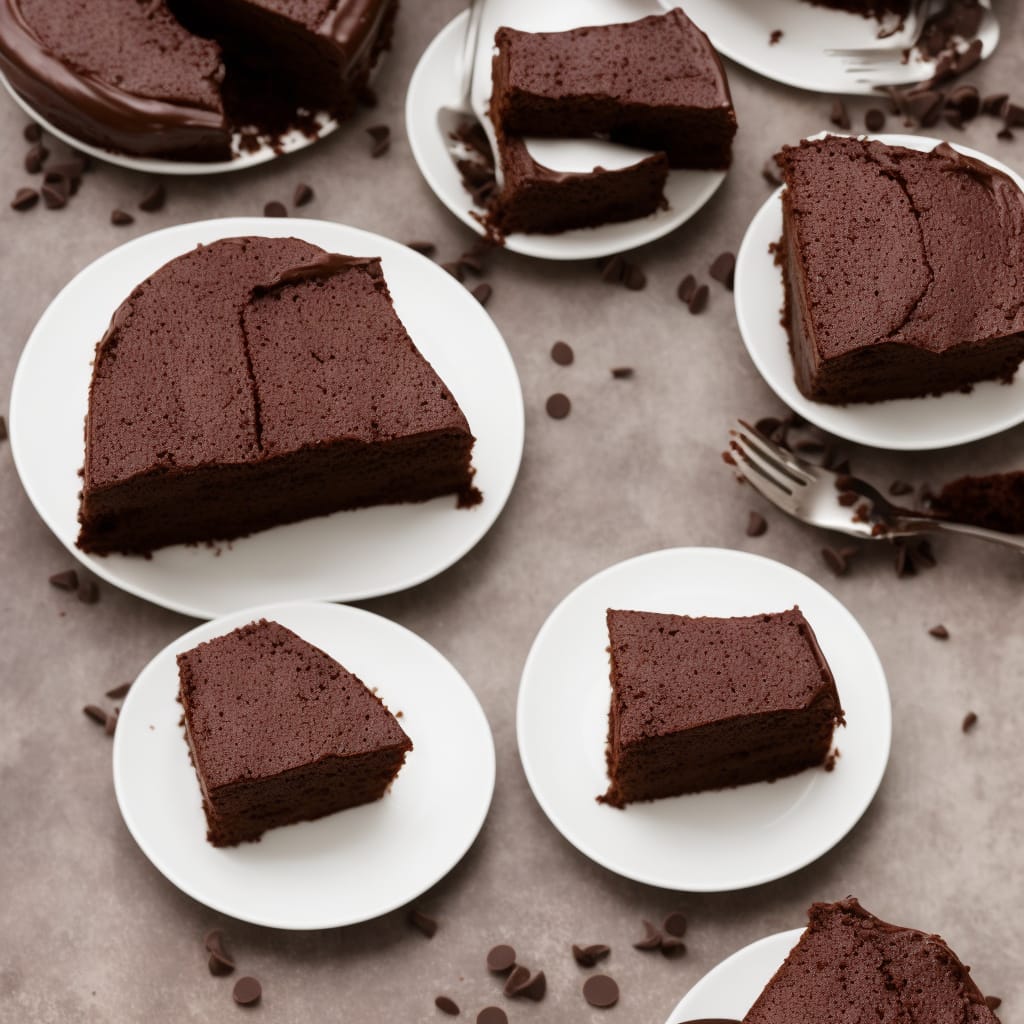 Chocolate Tres Leches Cake Recipe
How To Make Chocolate Tres Leches Cake Recipe
Cakes are the quintessential dessert. They're most popular as dessert for special celebrations like birthdays and weddings. Moreover, they're also great for wrapping up meals with something nice and airy. Make your favorite cake with our amazing cake recipes! Go as rich and as decadent as you want with delectable chocolate cakes. Or, keep things simple with yummy cheesecakes. Our amazing cake recipes will win the hearts of any dessert connoisseur!
Ingredients
1 cup all-purpose flour
1/4 cup cocoa powder
1 tsp baking powder
1/4 tsp salt
4 eggs, separated
1 cup granulated sugar, divided
1/2 cup whole milk
1 tsp vanilla extract
1 can (14 oz) sweetened condensed milk
1/2 cup evaporated milk
1/2 cup heavy cream
1 cup semisweet chocolate chips
1/4 cup heavy cream
Instructions
Preheat the oven to 350°F (175°C). Grease a round cake pan.

In a mixing bowl, sift together the flour, cocoa powder, baking powder, and salt.

In another bowl, whisk together the egg yolks and 3/4 cup of sugar until light and fluffy.

Gradually add the milk and vanilla extract to the egg yolk mixture, mixing well.

In a separate bowl, beat the egg whites until stiff peaks form. Gradually add the remaining sugar and continue beating until glossy.

Gently fold the egg whites into the egg yolk mixture, followed by the flour mixture. Mix until just combined.

Pour the batter into the prepared cake pan and bake for 25-30 minutes, or until a toothpick inserted into the center comes out clean.

In a saucepan, heat the sweetened condensed milk, evaporated milk, and heavy cream until warm. Remove from heat.

Once the cake has cooled slightly, poke holes all over the surface using a toothpick or fork.

Slowly pour the milk mixture over the cake, allowing it to soak in. Refrigerate for at least 2 hours, or overnight for best results.

In a microwave-safe bowl, heat the chocolate chips and 1/4 cup of heavy cream in 30-second intervals, stirring until smooth and creamy.

Pour the chocolate ganache over the chilled cake and spread evenly.

Serve chilled and enjoy!
Nutrition
Calories :

430kcal

Total Fat :

19g

Saturated Fat :

11g

Cholesterol :

148mg

Sodium :

316mg

Total Carbohydrates :

61g

Dietary Fiber :

3g

Sugar :

42g

Protein :

9g