If you're craving for something sweet and refreshing, you have come to the right place. Sometimes, it is no longer enough to just eat a cookie or an ice cream to get that sweet satisfaction. That is why, for today's recipe, we'll show you how you can make an easy chocolate chip cookie ice cream cake. This ice cream cake recipe combines the texture of the ice cream with the sweetness of the chocolate chip cookies.
Yes, you have read that right. The chewy goodness of the chocolate chip cookie now as a refreshing ice cream cake recipe. The best part of this it's not difficult to make. Just follow these simple steps and you're good to go. You can experiment with the flavor of the ice cream that you will use in this recipe. The most commonly used will be vanilla, but we recommend using strawberry and pistachio ice cream as well.
Serve this during parties or every after a meal, we guarantee that this is one dessert you will never forget. For more, ice cream experience, try our homemade grape ice cream recipe.
How To Make Chocolate Chip Cookie Ice Cream Cake
Can't decide between ice cream and cookies. Why choose? Have 'em both with this sweet ice cream cake recipe.
Ingredients
1

pkg

small chocolate chip cookies

(18 oz.)

1/4

cup

margarine

melted

1

cup

hot fudge topping

2

qt

ice cream

1

cup

whipped cream

12

maraschino cherries
Instructions
Crush half the cookies (about 20) to make crumbs. 

Combine crumbs with melted margarine, and press into the bottom of a 9-inch Springform pan or pie plate. Stand remaining cookies around edge of pan. 

Spread 3/4 cup fudge topping over crust. Freeze 15 minutes. 

Meanwhile, soften 1 quart of ice cream in microwave or on countertop.

After crust has chilled, spread softened ice cream over fudge layer. Freeze for 30 minutes. 

Scoop remaining quart of ice cream into balls and arrange over spread ice cream layer.

Freeze until firm, 4 hours or overnight. To serve, garnish with remainder of fudge topping, whipped cream, and cherries.
Nutrition Facts
Calories:
643
kcal
|
Carbohydrates:
92
g
|
Protein:
10
g
|
Fat:
29
g
|
Saturated Fat:
8
g
|
Cholesterol:
55
mg
|
Sodium:
373
mg
|
Potassium:
283
mg
|
Fiber:
1
g
|
Sugar:
48
g
|
Vitamin A:
897
IU
|
Calcium:
203
mg
|
Iron:
1
mg
Commonly Asked Questions
How do I properly store ice cream cake?
By the rule of thumb with desserts, you must place your cake in an airtight container and place it in the fridge. However, since this particular dessert has ice cream, you must put it in the freezer so that it will not melt. Ice cream experts will often remind consumers not to let your ice cream sit in the freezer for seven days. This is also true for ice cream cakes.
Are ice cream cakes dangerous to the body?
You can get nutrients from ice cream cakes because it is composed of different ingredients. For instance, ice cream cakes can provide our bodies with calcium through its milk contents from the ice cream. It can also give out calories that are helpful in providing energy. However, it is important to note that these desserts should be eaten in moderation. Too much of ice cream cakes may result in diabetes or other complications.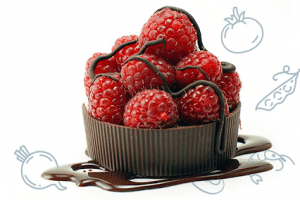 Conclusion
The best way to enjoy chocolate chip cookies on a hot day - as an ice cream flavor! This recipe is easy to make and stores well in your freezer. Make an extra big batch for the summer and store in your freezer as you would with a store-bought ice cream.