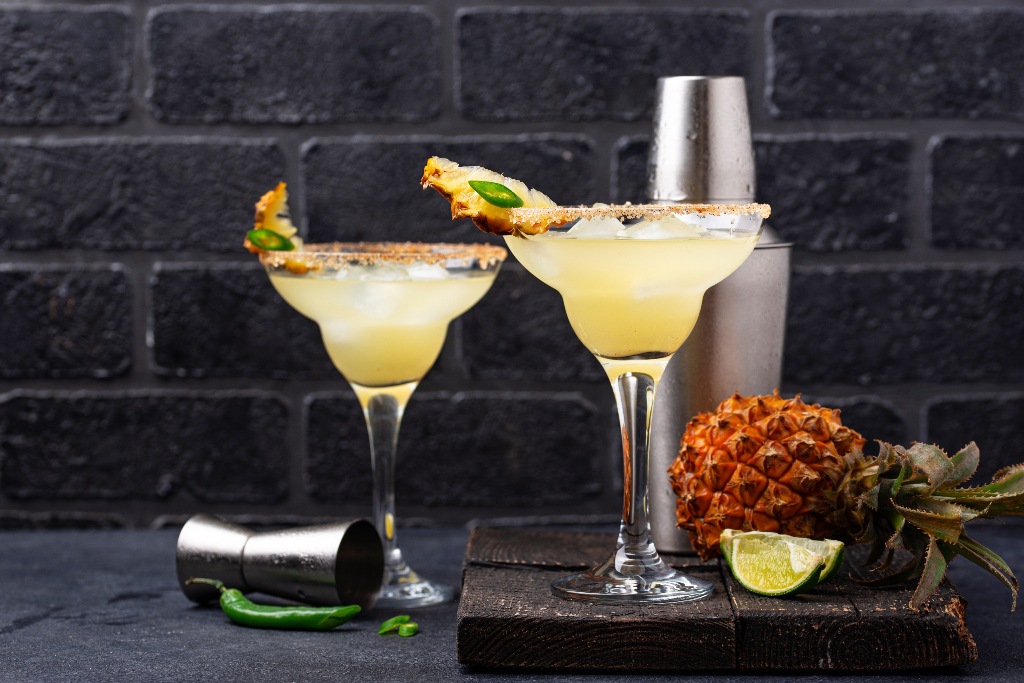 12 Best Mezcal Cocktails for a Smoky Drink
Mezcal cocktails are your best bet if you prefer drinks with a complex and commanding presence. It's a good thing then that we have this list of the best renditions to try! Get inspired with any of these drinks for your next party or pub crawl.
In case you don't already know, mezcal is kind of like a smoky tequila in a sense. Like tequila, it's an agave-based spirit that's exclusively produced in Mexico. However, there are significant differences between the two, including the fact that different types of mezcals can be produced using all kinds of agave plants (even the blue agave).
The traditional way of enjoying this smoky Mexican drink is by having it neat with sal de gusano or worm salt. But if you ask us, there are infinitely more ways of drinking mezcal! Continue reading below to discover the best mezcal cocktails to try.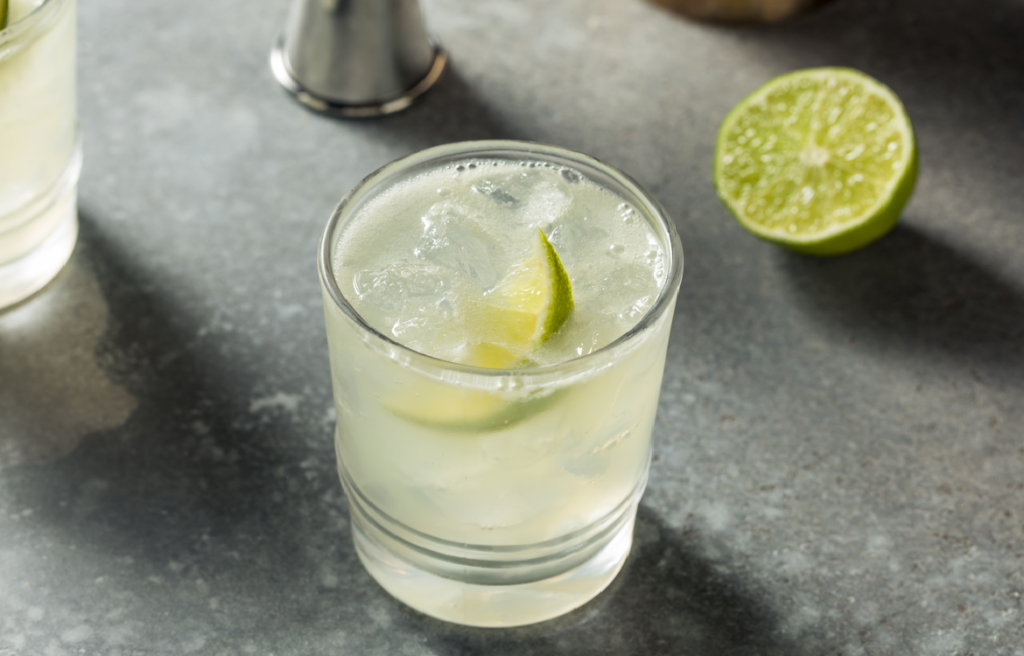 01 of 12
Mezcal Margarita
Here's a fun drink idea for you: take inspiration from popular tequila cocktails like the classic margarita. All you have to do is use mezcal as the base, and you'll get to indulge in all the glory of this citrusy Cinco de Mayo drink. The liquor is simply mixed with fresh lime juice and Cointreau (or any kind of triple sec) in a cocktail shaker to achieve this special rendition. Sweetened with agave syrup or nectar, this drink is thirst-quenching and tasty! And of course, you can't forget the staple margarita sea salt rim and a lime wedge to garnish.

Try Recipe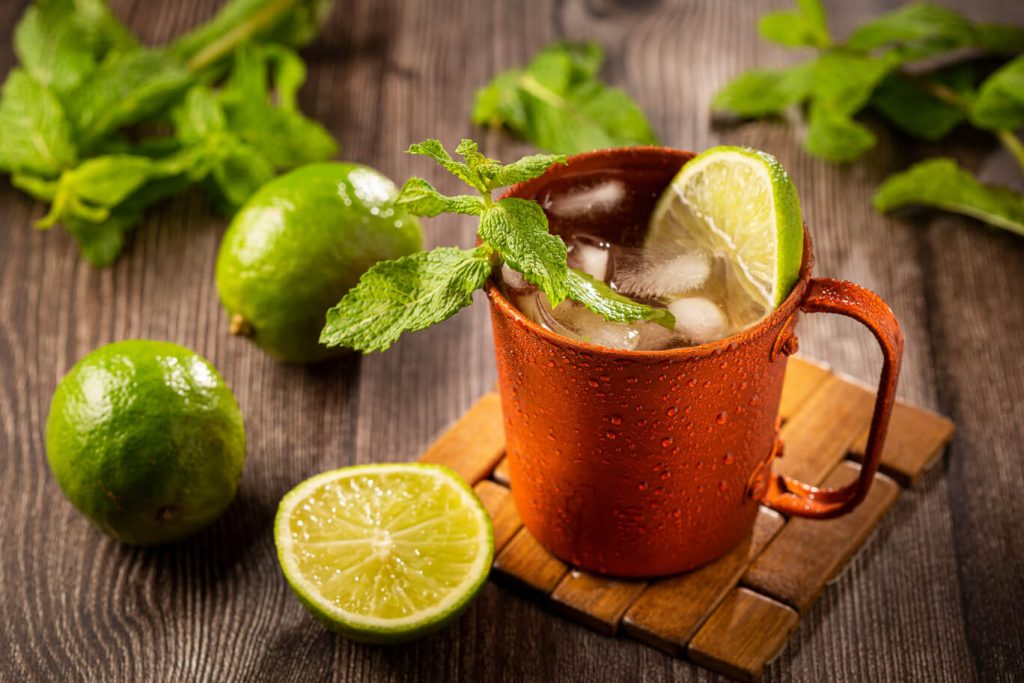 02 of 12
Mezcal Mule
Mezcal mule is a popular Mexican version of the iconic Moscow mule. Imagine the refreshing combo of lime, passion fruit, and cucumber, combined with the smoky flavor of mezcal. There's truly nothing like it, especially when topped with crisp ginger beer over cold ice. For a full-blown South American spin, this drink is garnished with hot chili powder to finish. You can't go wrong with mezcal cocktail recipes like this.

Try Recipe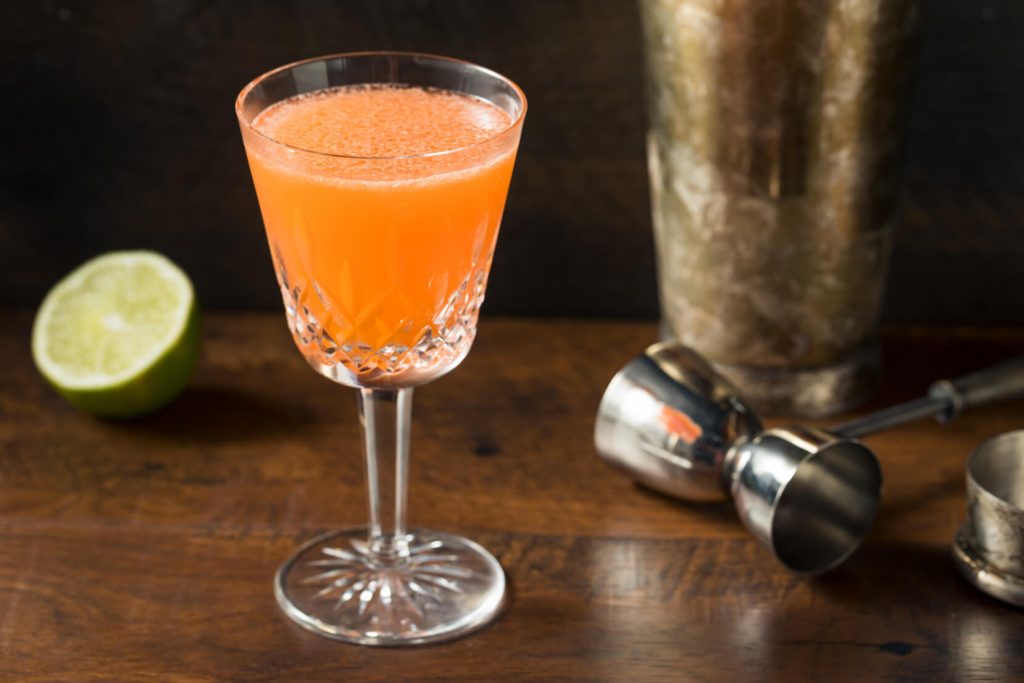 03 of 12
Naked and Famous Cocktail
Make some room for mezcal in your home bar as early as now because you won't be able to get enough of this naked and famous cocktail! Like the other mezcal cocktails on this list, this drink has a tinge of smokiness from the agave spirit. It's shaken with Chartreuse herbal liqueur, Aperol orange bitters, and fresh-squeezed lemon juice for an electrifying combination of flavors. All things considered, it's definitely one of the best cocktail recipes to make with mezcal.

Try Recipe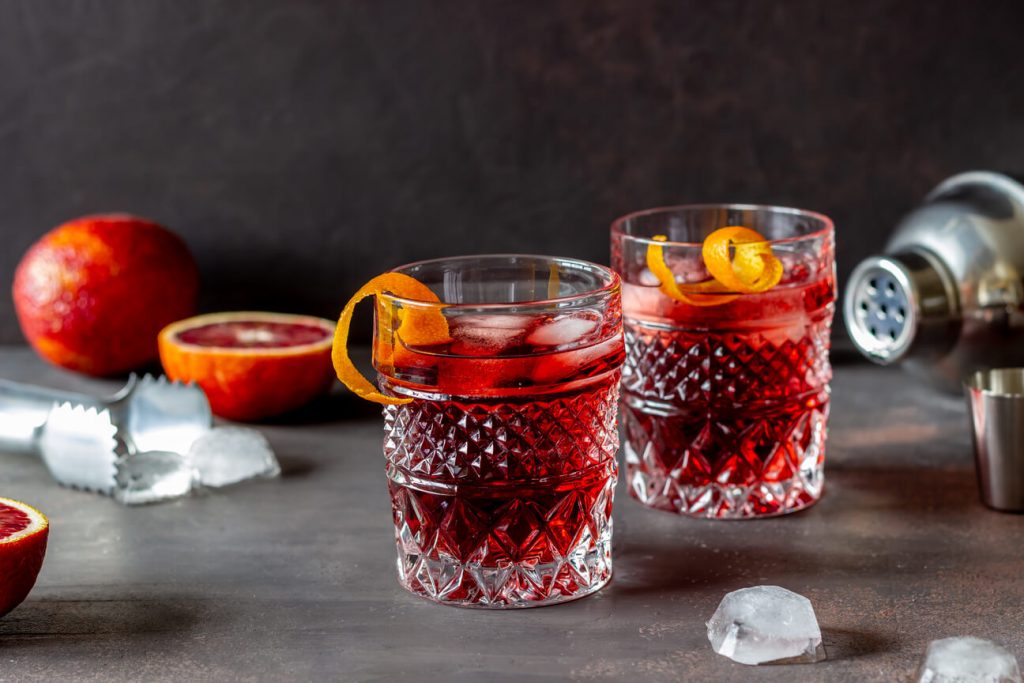 04 of 12
Mezcal Negroni
It's no secret that negroni is among the most recognized cocktail names out there. And did you know that you can achieve this bar staple with mezcal as the main spirit? Instead of using gin, simply stir the agave liquor with Campari liqueur and sweet vermouth. Served on the rocks, this drink is tart, sweet, bitter, and smoky at the same time! There's no need to look further if you're looking for satisfying mezcal cocktails to try.

Try Recipe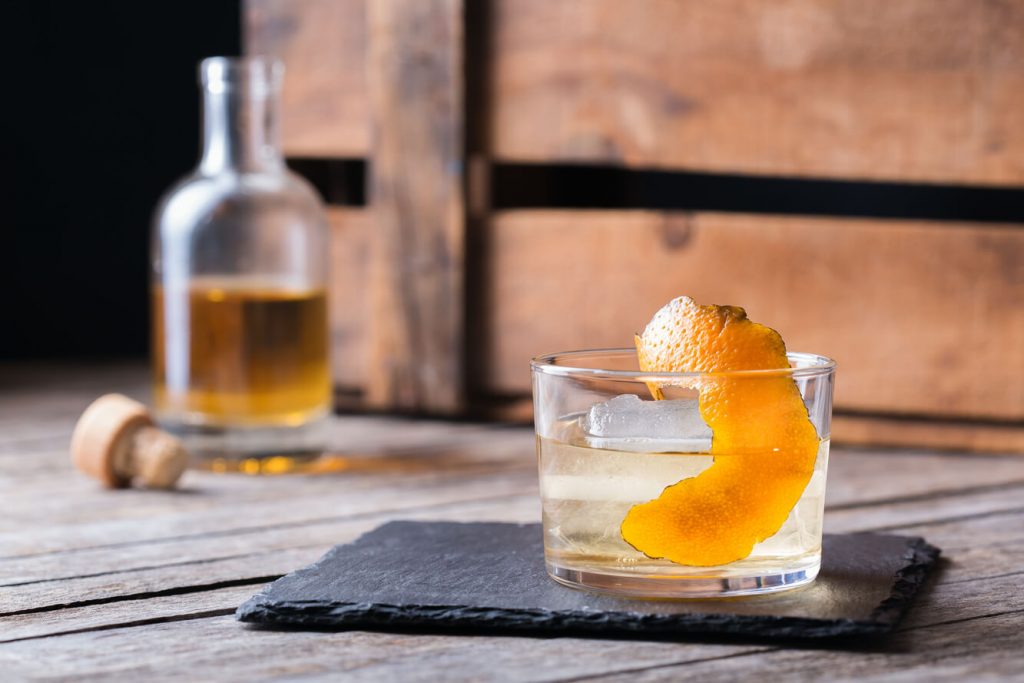 05 of 12
Mezcal Old Fashioned
Are you a fan of the classic old fashioned cocktail? If that's the case, then you might want to look into Oaxaca mezcal cocktails like this one. Trade in the regular whiskey base, and use mezcal as the main spirit for this crisp and clean drink. Tequila mellows down its smokiness, resulting in a well-balanced spirit — perfect for mixing with simple syrup, angostura bitters, and orange peel. And of course, it's served with ice cubes in a traditional rocks glass.

Try Recipe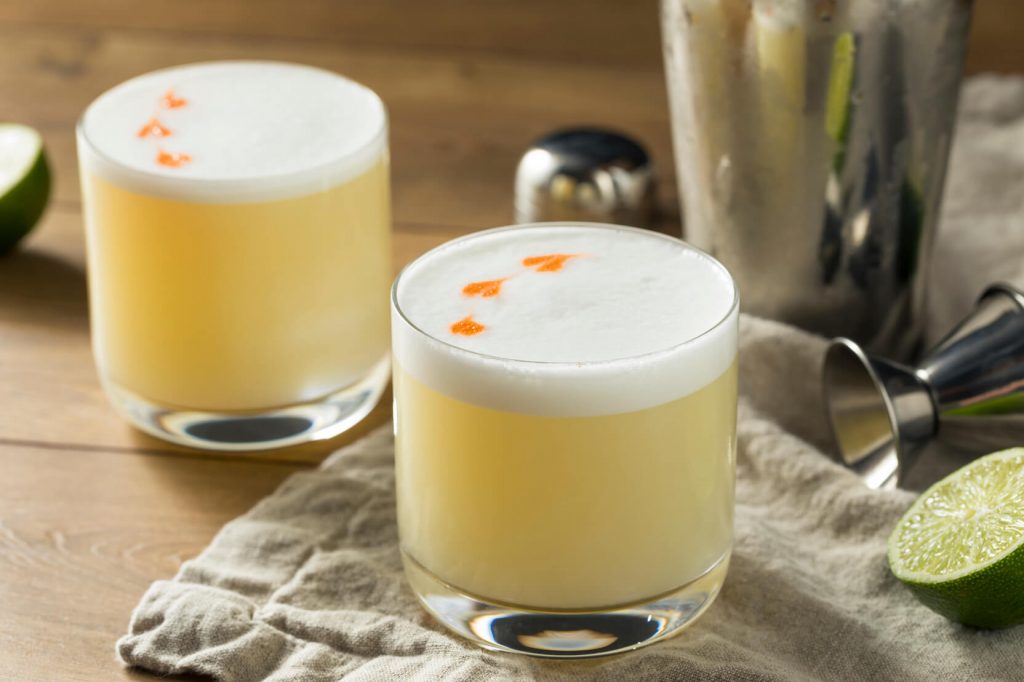 06 of 12
Mezcal Sour
For something different, try mezcal sour. It may not be the most popular on this list of mezcal cocktails, but satisfaction is definitely guaranteed. You'll love sipping on this fun frothy drink up to the last drop. It's tart, sweet, and easy-drinking, all thanks to the harmonious combination of lime juice, agave nectar, and amaro liqueur. On the whole, this is a classic cocktail that you should definitely have on your mezcal bar menu.

Try Recipe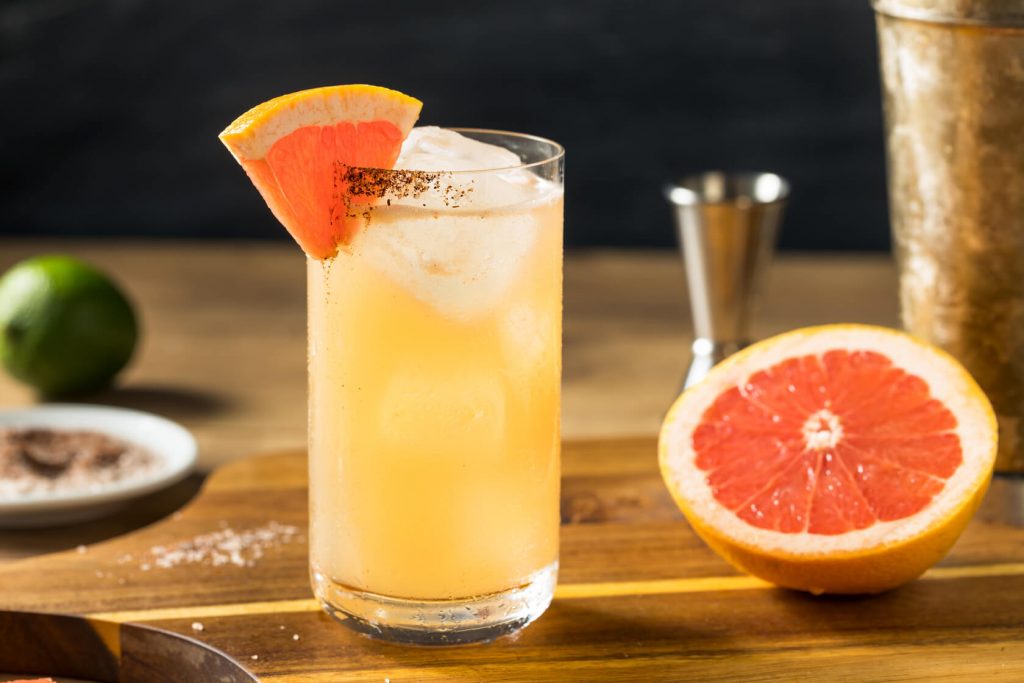 07 of 12
Mezcal Paloma
How about a glass of mezcal paloma for happy hour? It's an approachable fruity drink, flavored with tart grapefruit juice and either honey or simple syrup. This is perfect if you prefer sweet cocktail recipes over dry ones. Mixed with smoky mezcal and bubbly club soda, this drink is a definite crowd-pleaser at any party! For the complete experience, don't forget the spicy salt-rimmed glass for serving.

Try Recipe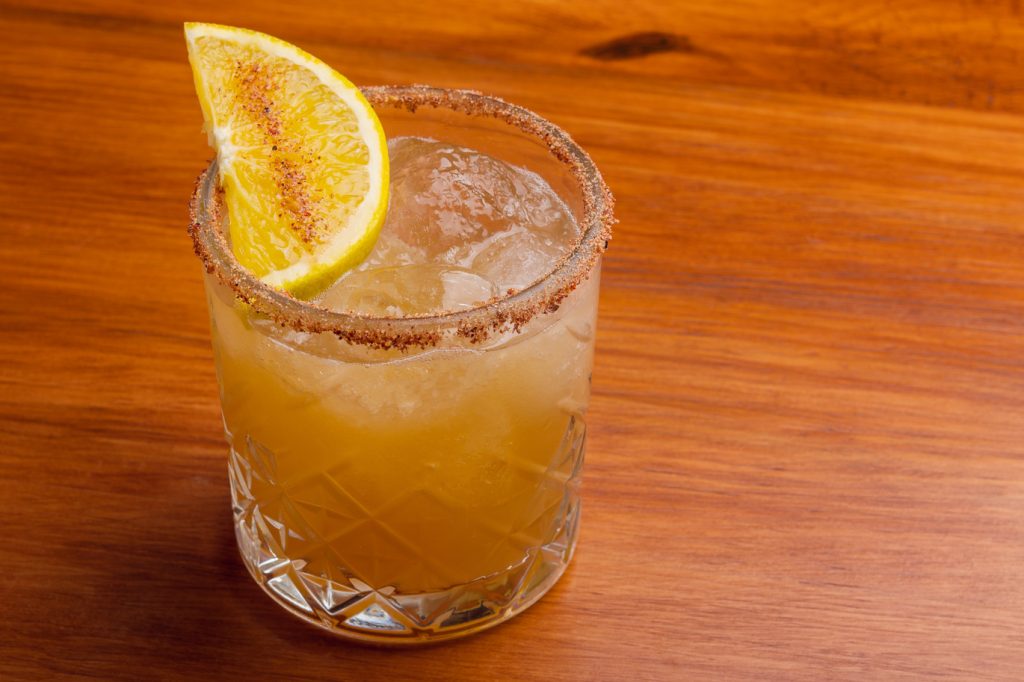 08 of 12
Mezcalita
When it comes to the best Mexican mezcal cocktails to make at home, mezcalita is for sure a top-tier pick. This drink is easy enough to make, and it's delicious as well. What more can you ask for? The citrusy blend of orange juice, lime juice, and orange bitters is simply combined with the agave liquor to achieve this mezcalita recipe.

Try Recipe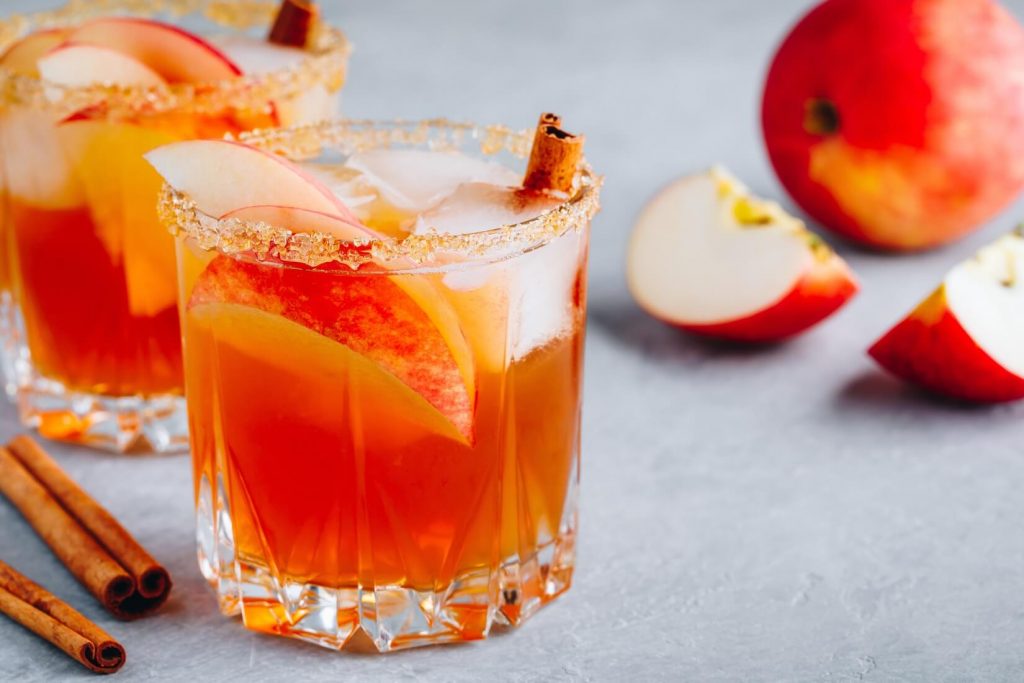 09 of 12
Apple Cider Mezcal Margarita
This special margarita is a mezcal drink that deserves a spot in your home bar. Not only does it showcase the smokiness of the agave spirit really well, but it also has a sweet and crisp dimension thanks to the splash of apple cider. You can use either store-bought or homemade cider to make it, and the resulting cocktail will be just as invigorating. 

Besides the flavor, this mezcal cocktail also delivers presentation-wise. It's served with diced apples and cinnamon sticks, reminiscent of classic fall harvest ingredients. It can even work as a winter cocktail! And of course, a margarita isn't complete without a salt rim. Sticking to the theme, the kosher salt is combined with brown sugar and ground ginger to tie the elements together. 

Try Recipe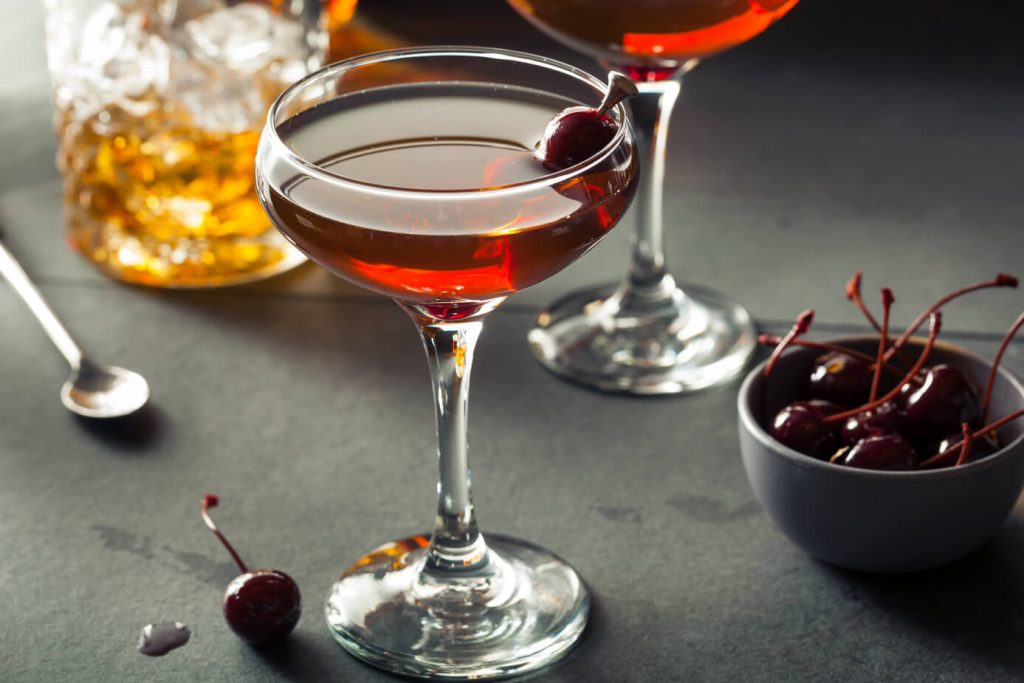 10 of 12
Mezcal Manhattan
As with most mezcal drinks, this particular Manhattan cocktail packs a punch. That's because compared to the regular Manhattan, it uses mezcal instead of bourbon as the main alcoholic component. Thoroughly shaken with vermouth, orange bitters, and ice, the smokiness of the agave spirit is then accompanied by a spicy, robust, and complex flavor. Talk about a drink with presence! 

Leaning more into the intensity of the drink, we prefer serving it neat without ice. You can simply strain the cold mixture into a wide cocktail glass and call it a day. However, garnishing it with a piece of maraschino cherry or an orange twist is also a good idea. 

Try Recipe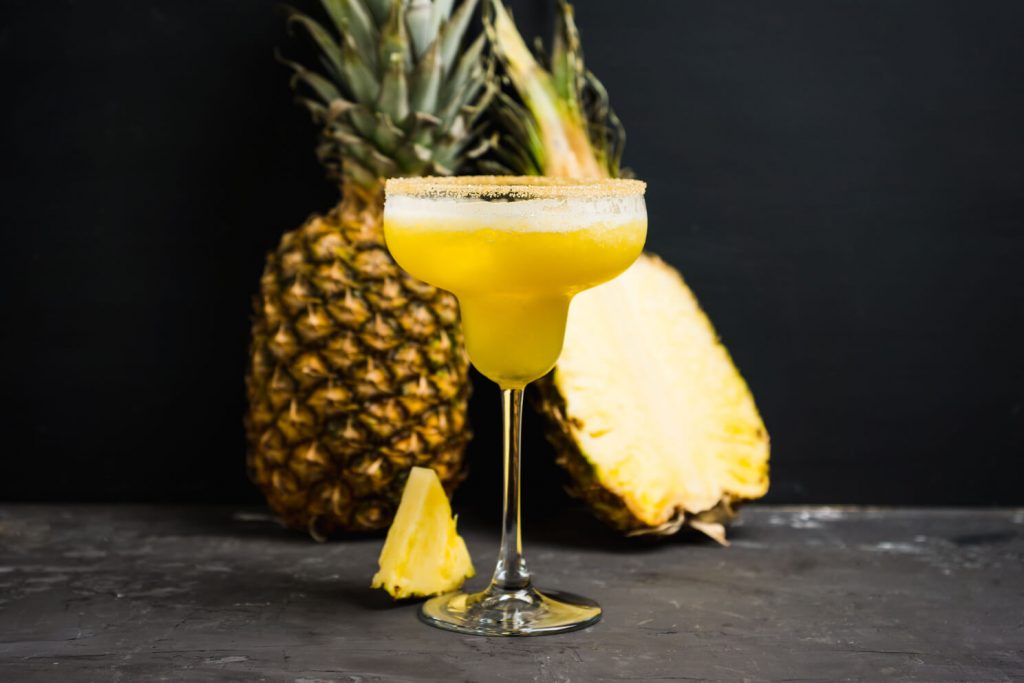 11 of 12
Mezcal Pineapple Margarita
For yet another ingenious take on the classic margarita, mezcal returns with a tropical twist for this recipe. Who knew that you could achieve such a refreshing summer drink by simply shaking together mezcal, tequila, triple sec, lime juice, and pineapple juice? And if you want to play more into the smokiness of the agave spirit, you can also upgrade from using store-bought to grilled pineapple juice. 

With tart and delicious mezcal cocktails such as this, you don't need an over-the-top presentation. A simple salt rim does the trick! But if you like, you can also dress up this mezcal-pineapple cocktail with lime wedges and pineapple slices.  

Try Recipe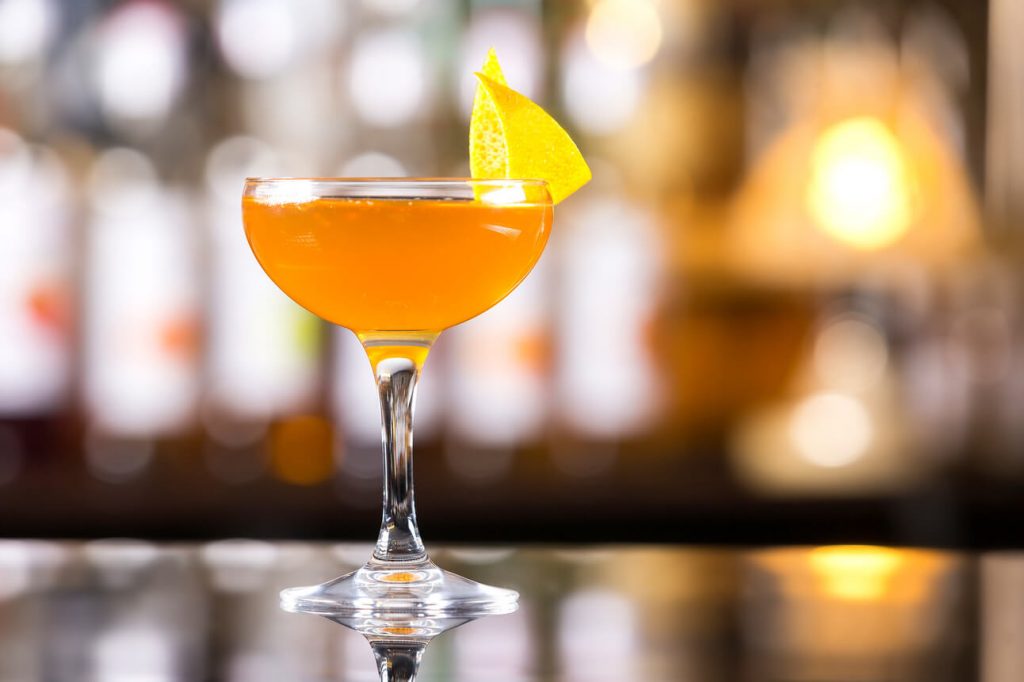 12 of 12
Division Bell Cocktail
The division bell cocktail is a clever concoction inspired by a Pink Floyd album of the same name. This bright orange drink combines smoky mezcal with fresh lime juice, Aperol, and maraschino liqueur for a zesty spin. Served in a standard coupe glass with a tasteful grapefruit twist, it's among the most inviting mezcal cocktails out there.

Try Recipe