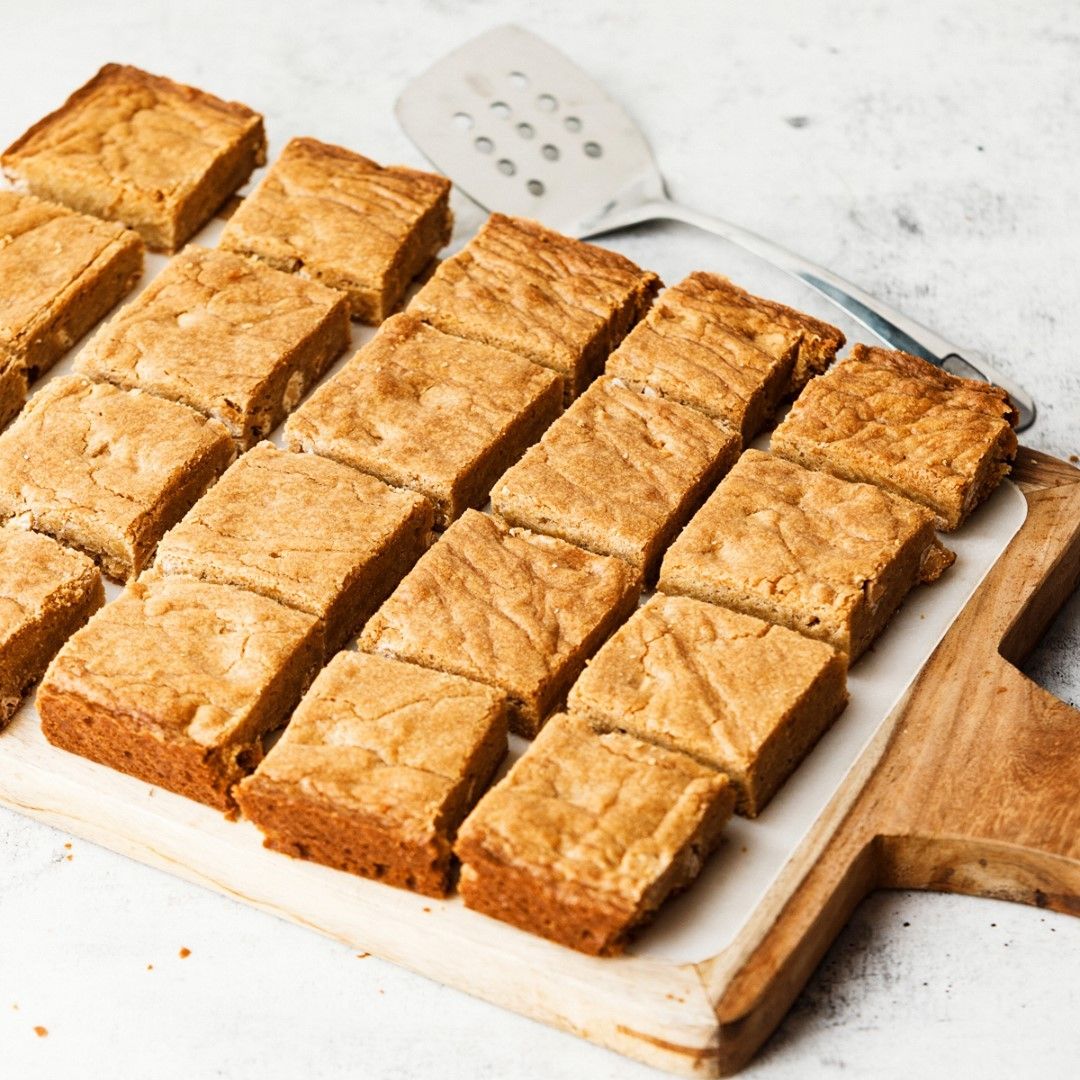 Vegan Pumpkin Pie Blondies Recipe
How To Make Vegan Pumpkin Pie Blondies
Turning vegan may look challenging for some, especially for those who can't turn their eyes away from meat. But they just haven't found these sumptuous vegan recipes that even non-vegans will surely enjoy!
Ingredients
1/2 cup pumpkin puree
1/4 cup almond butter
1/4 cup maple syrup
1/4 cup coconut sugar
1 teaspoon vanilla extract
1 cup oat flour
1/2 teaspoon baking powder
1/2 teaspoon cinnamon
1/4 teaspoon nutmeg
1/4 teaspoon ginger
1/4 teaspoon salt
1/4 cup chopped pecans
Instructions
Preheat the oven to 350°F (175°C). Grease a 9×9 inch baking dish.

In a large bowl, whisk together the pumpkin puree, almond butter, maple syrup, coconut sugar, and vanilla extract until smooth.

In a separate bowl, mix together the oat flour, baking powder, cinnamon, nutmeg, ginger, and salt.

Gradually add the dry ingredients to the wet ingredients, stirring until just combined.

Fold in the chopped pecans.

Pour the batter into the prepared baking dish and spread it out evenly.

Bake for 25-30 minutes, or until a toothpick inserted into the center comes out clean.

Allow the blondies to cool before cutting into squares.

Serve and enjoy!
Nutrition
Calories :

180kcal

Total Fat :

8g

Saturated Fat :

1g

Cholesterol :

0mg

Sodium :

190mg

Total Carbohydrates :

25g

Dietary Fiber :

3g

Sugar :

11g

Protein :

4g